2014
04.05
LaFayette property owner recently got a surprise in the mail. How many mistakes can you spot here?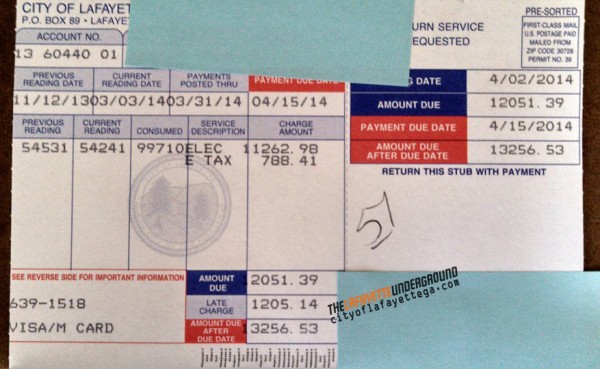 An employee at the building says typical bill for residents is $100 a month.. It's a two-bedroom apartment recently emptied, building was given upgrades last year to make it more energy efficient.
This is why LaFayette utilities is a joke. Until they can fix meter reading/billing the city will never move forward regardless of who's in charge or what financial changes are made.


Commissioner Heiskell releases a video explaining her planned tax increase.
She says this increase has "nothing whatsoever to do with the SPLOST."
But before the SPLOST vote, her people were all saying SPLOST would keep taxes from being increased. So it DOES have a SPLOST tie. It also has a SPLOST tie because she's used SPLOST to buy a bunch of land and "lower the tax digest" because all the acreage she's bought is no longer being taxed, and all the buildings she builds with SPLOST have to be maintained, insured, heated, lit, and whatever else.
"OUR budget, Walker County's budget.."
Stop right there. Walker County has no budget. It isn't lower, or higher, or anything else, because it doesn't exist. She might have one on paper or in her head but she never formally signed off on one in a public meeting so we don't actually have one. Regardless of what she actually looks at, we have no budget.
"..over the past years, since we've had a tax increase, gasoline, and asphalt, has quadrupled."
In 2010 during her last tax increase meeting, Bebe said we've never paved roads out of the general fund. Not in the entire time she was in office. Even Wednesday night on UCTV she said they don't pave roads with general fund money, they use state and federal and SPLOST for pavement. So the price of asphalt has nothing to do with this either, because the money she gets from your property tax doesn't go to buy it.
All that talk, but she didn't address the part where she told reporters she hasn't raised taxes in ten years, which LU has shown is a lie times three.
It's no wonder she isn't planning any "community meetings" for 2014 like the ones held last spring.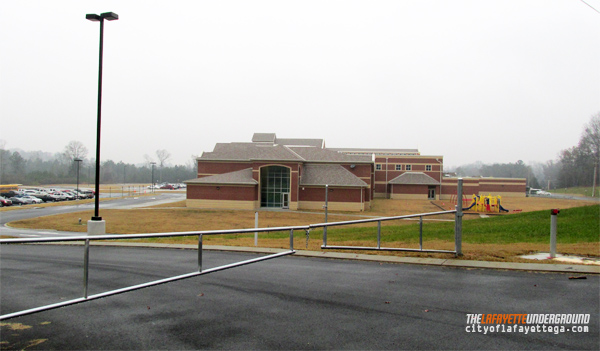 GDOT announces plans to finally set up a school zone with flashing lights and lower speed limits in front of Saddle Ridge school:
CatWalkChatt Facebook, 04/02/14:

"As the school year nears completion, Georgia Department of Transportation officials have finalized plans for a school zone along U.S. 27 at the entrance to Saddle Ridge Elementary and Middle School. Signage and flashing lights will be installed immediately upon approval, according to GDOT spokesperson Mohamed Arafa. School zones usually include a speed reduction zone during designated times as school buses arrive and depart."
This fits with reports of GDOT-logo vehicles sitting at the school recently.


Cynthia Ann Todd of LaFayette was arrested last weekend for shoplifting $37 of merchandise at Walmart in Trion. She said she was trying to play a joke on store employees.
Another Walker County criminal escaping to Chattooga County, Robert Edward Sisson of Rock Spring was arrested at Summerville McDonalds on April Fools' Day trying to sell prescription drugs.
He claimed the pills were his, for diabetes, even though the medication isn't used to treat that condition and he didn't have a bottle proving they belonged to him.



During March's Emergency Services "Lunch n Learn" meeting, county emergency officials laid out their plans and priorities for the next few years. Goals include selling older fire equipment, improving community training, and doing minor repairs to fire stations.
Speaking of repairs to fire stations..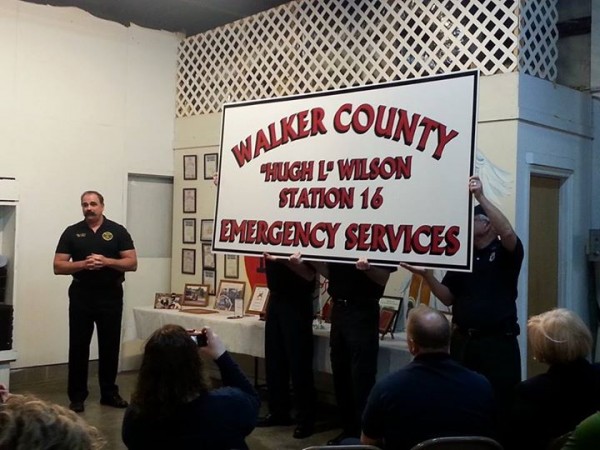 WQCH Radio, 04/02/14:

"WALKER COUNTY'S EAST BROOMTOWN ROAD FIRE STATION WAS RE-NAMED AND DEDICATED IN HONOR OF LONG-TIME VOLUNTEER, HUGH L. WILSON, IN A CEREMONY HELD SATURDAY. WILSON IS A CHARTER MEMBER OF THE FIRE FIGHTING TEAM.
"FIRE CHIEF RANDY CAMP SAID 'HUGH L. IS A WONDERFUL MAN WHO HAS DEVOTED MUCH OF HIS LIFE TO SERVING HIS COMMUNITY'."

What's the deal with NEW restaurants getting mediocre health inspection scores?
Charlie's got an 88, El Pueblito got an 82, El Trio got an 84.. Only exception was Maryland Fried Chicken with a 94, and even that is underwhelming for what should be a shiny new restaurant with fresh trained employees.
(Congrats to Bob's Brick Oven for getting a 99. That's pretty hard to do.)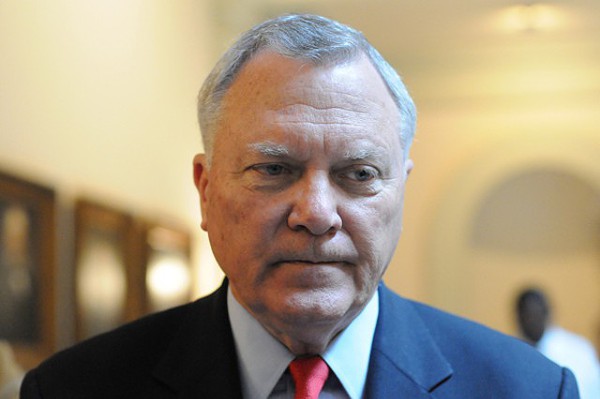 As the fed. threatens to cut funding, Gov. Deal allows DFCS to give food stamp applicants immediate approval instead of having them wait seven days. Those approved will be checked out afterwards, in order to improve the state's backlog of benefit applicants.


If you find extra money in the bank, don't spend it – a Madison County 18-year-old now faces theft charges after he spent most of the $32,000 a bank teller accidentally deposited into his account.


Babies in Walker County can apply for Pre-K (or have their parents do it) beginning next Monday.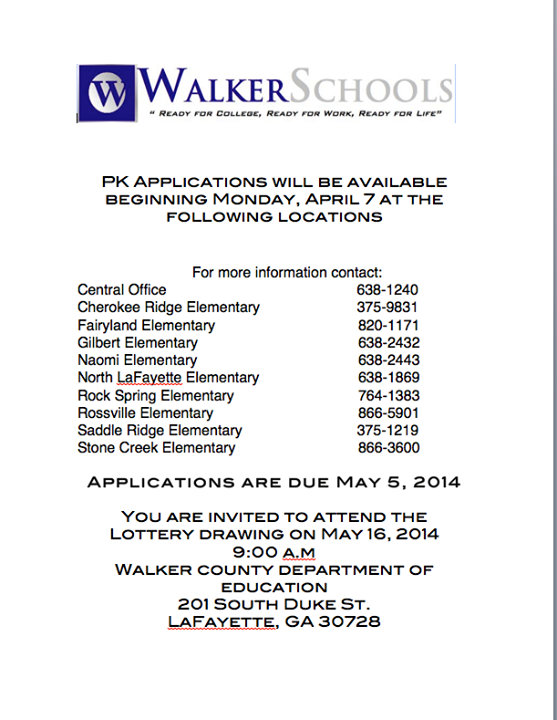 An Athens man was recently jailed after beating up a 16-year-old boy he found exiting the shower with his stepdaughter.
If he hasn't made bail yet, maybe we should take up a collection..


Sahkanaga, a short film loosely based off the Tri State Crematory incident, is now available to stream or purchase on DVD through Amazon.com.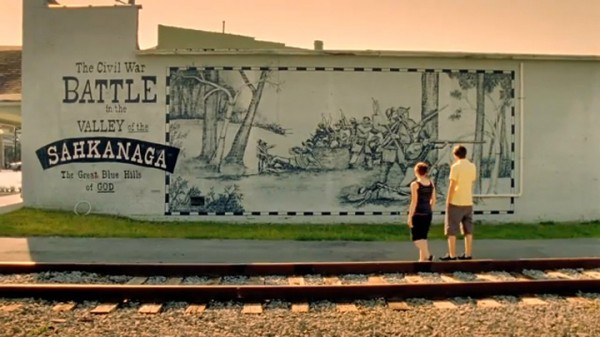 The film treats the incident and local officials a lot better than they deserve; it's a VERY fictionalized account of what happened – but it was shot in Chickamauga and features quite a few local people in walk-on roles.


GA Dept. of Education moves forward with new teacher evaluations. New grading system has a "four star" type rating instead of a pass/fail like old method. Half the rating is based on student performance, half based on administrator judgment with input from student surveys.
System is currently used in some school districts but will be rolled out state-wide next fall.


Four years ago Walker County's Board of Elections cut voting precincts in the county from 18 to 11, reducing accessibility for voters living in remote areas in order to save $1,000 per election.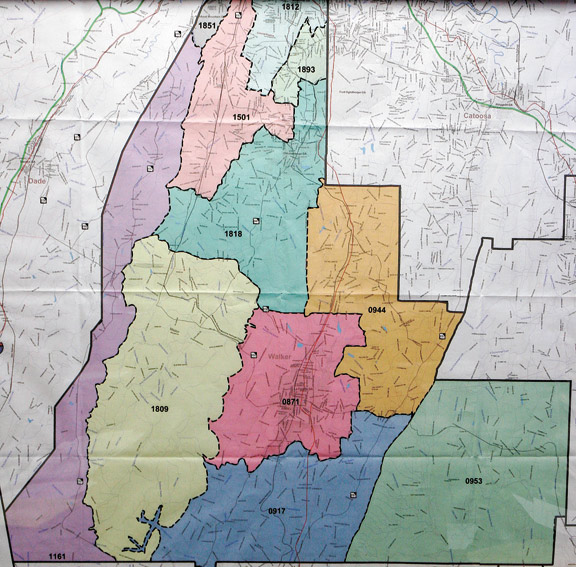 State law requires public input on precinct consolidation before it can be made official, but the elections board rammed through the closures before the public was notified. Even the elections office director said the board ignored her input on the decision.
This change, which broke the spirit if not the letter of the law, was spearheaded by EBeth Edwards – who's now running for GA House District 2 against Steve Tarvin.


A man arrested in Columbus GA last Saturday told police God had called him to grow weed in his parents' basement, and the cops were taking God's property.


For today's links and any breaking news, follow the Underground on Facebook or Twitter.