2017
02.21
Over the weekend Walker County lost four people in two separate traffic accidents. Two of those killed were children.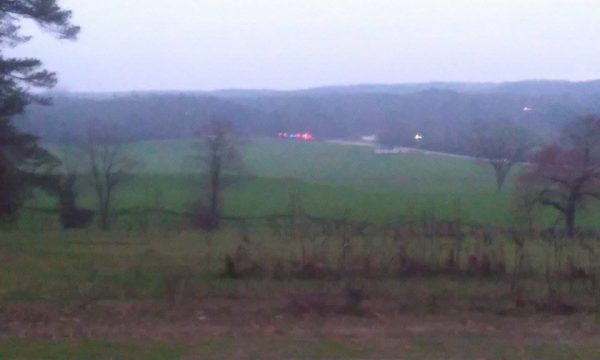 Saturday evening around 5:00 a minivan heading west on Highway 136 near Cantrell Road – approaching Taylor's Ridge from Villanow – left the roadway and slammed into two substantial trees. (This is within a half mile of where a car and manure truck wrecked in early January.)
Killed immediately were 51-year-old Christopher Adam Rowles and 5-year-old Blake Hunt. First responders removed 10-year-old Brandon Hunt from the wreckage and sped him to Erlanger, but despite best efforts of doctors there he was declared dead early Monday morning.
Reports say Rowles, who was engaged to the boys' mother, was heading to a hardware store in LaFayette when the accident occurred.
Of the three, only Brandon was buckled into his seat.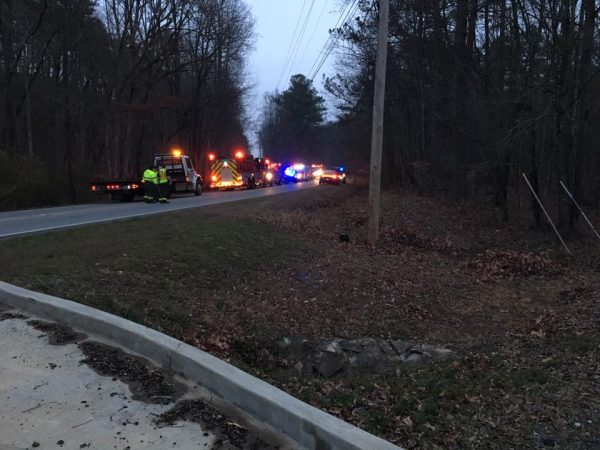 Investigators say the Chevrolet minivan Rowles was piloting contained a number of empty or open beer containers, and one report said a cooler full of open beer was seen at the crash site. DUI is strongly suspected as a cause of the accident, but that won't be determined until tests come back from the state crime lab.
The community sends its thoughts and prayers towards the mother of the boys who perished, their surviving family members, and fellow students/staff at Naomi Elementary where Blake and Brandon Hunt attended school.
(Naomi will be giving its ice cream profits this week to the Hunt family to help with funeral expenses, and will accept donations for them at the front desk. 100% of what you give this way will get to them.)








A day earlier, Derek Kash Hancock died after an accident on LaFayette bypass in front of the post office.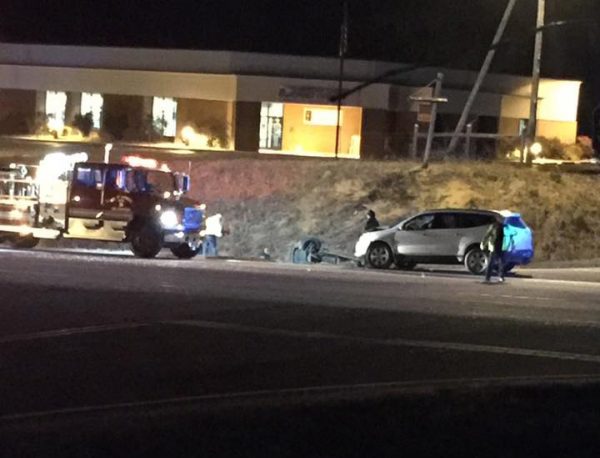 Hancock was killed when another vehicle pulled out onto the 27 bypass from Grant Street. His Suzuki landed upside down in the ditch. Hancock was taken to the hospital via LifeForce from the Civic Center, but did not survive his injuries.
The driver of the other SUV, Marsha Renee Harris, has been charged with failure to yield and vehicular homicide.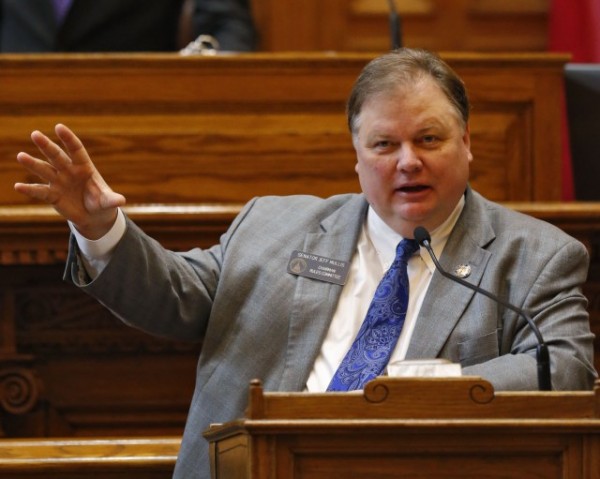 State Senator Jeff Mullis has never adequately represented his constituents, and over the years has played a role in making Georgia government less transparent while raking in truckloads of campaign donations and free dinners from out-of-state companies.
Last week Mullis' political career hit a new low when he bullied a citizen with a camera, using ten police officers to keep the man from recording what was supposed to be an open meeting in the state capitol.
Jeff Mullis is a disgrace both to the district he's from and the state as a whole. The time for him to be forcibly retired from politics has long since arrived.


Former LaFayette resident/business owner Karen Willmon has been found dead in Alabama. Investigators there suspect murder.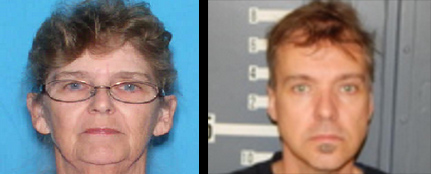 68-year-old Willmon, who once owned DDK Music in LaFayette, went missing from Cherokee County last Tuesday. Her body was found Tuesday. Her son Larry Bodily of Centre has been arrested for the murder, only days after being released on drug charges. Bodily was also charged with theft and credit card fraud.
Deputies in Cherokee County haven't said where Willmon's remains were found or what they think the motive for her murder might have been.
DDK Music & Herbs was located where the eye doctor office on North Main is now. The store moved to Alabama, but after Willmon's husband died she sold DDK and it was brought back to LaFayette and renamed Music on the Square.


Several fires were started on the north end of the county Friday by a passing train.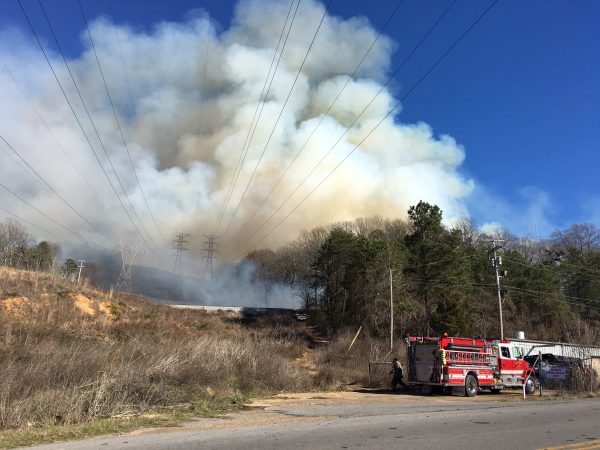 Blazes were reported in Fort O, Rossville, and along Chickamauga Battlefield. Flames led to one home being evacuated but the house was saved.
At least one fire was also battled near the tracks into Chattanooga.
No word if the C&C Railway will be held liable for damages and costs of the blaze.



Dade County voters approved restaurant alcohol sales last year but their commissioners are in no hurry to set up the laws to permit it.
Which is good for Walker County restaurants within a short drive of Dade that already have beer available.
One of those is Pigeon Mountain Grill at David Crossroads, recently visited and reviewed by The Dade Planet.


Pigeon Mountain Grill is the kind of alcohol-serving business communities want, where adults come and drink a beer with dinner and go home.
Summerville, meanwhile, is dealing with the kind of alcohol-serving business many communities fear.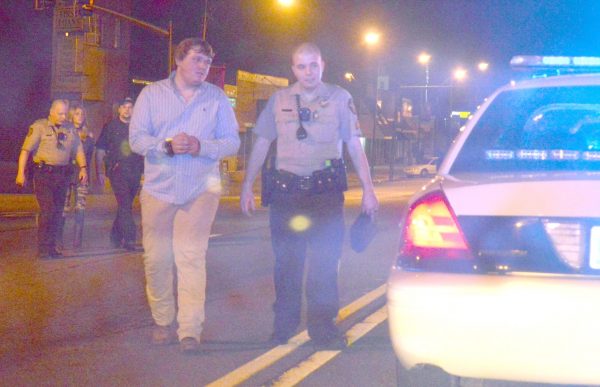 A week ago Saturday, a number of patrons at Hops & Haze in Summerville were arrested for various charges including underage drinking and drug possession. Many of the packed bar's customers at the time were from out of town.
Now Summerville's council is planning to meet and discuss the business, and presumably consider sanctions against its employees/owners. [This is why we can't have nice things.]
Summerville has been pretty welcoming to these kinds of businesses coming in, but now you get some foolishness with underage drinking (which is the business' fault) and crowds from out of town up to no good (which the business can't control) and they may end up tightening up their rules.
Don't be the fool who gets all beer taken out of restaurants by abusing the privilege.


Usually right (but occasionally wrong), often imitated with minimal success, loved by some and hated by many. Driver of tomorrow's headlines – "that blog" nobody reads – your LaFayette Underground crossed the 19,000 "Likes" milestone on Facebook a few days back.

Thanks for reading, commenting, and contributing – even if you don't admit it.
Commissioner Whitfield says LU needs to change, but being who we are doesn't seem to have hurt reach very much.
We're not sure how much longer we'll be here, but we aren't going to change what we're doing while we're here.


Walker County arrests: February 2-8, February 6-12.



Last summer Tennessee Valley Railroad Museum showed off a cosmetically restored locomotive from the long-gone TAG Railroad.
Last week they brought the TAG 80 engine out for a mechanical test, running under her own power for the first time in a decade.
The 49-year-old GP38 is expected to be in regular service, likely pulling excursions through LaFayette, later this year.
The TAG, Tennessee-Alabama-Georgia Railroad, ran from Alton Park in Chattanooga to Gadsden Alabama. The line went through St. Elmo, Flintstone, Kensington, under Pigeon Mountain, to Menlo, and then on across Lake Weiss to Gadsden. Most of the line from Kensington to Gadsden was shut down in 1980 or 81 and the remaining rails in Walker were deactivated in 2009.
This engine was in service under the TAG, Southern, and Norfolk-Southern until it was sold to the museum about ten years ago. It's sat waiting on restoration ever since.
LU posted a piece about the engine last summer.


In 2016, Georgia collected nearly $21 billion in revenues.
The bulk of that, over half, came from personal income taxes. A quarter was from sales tax, and the rest from various taxes fines and fees.
Corporate income taxes were less than 5% of the total.


For today's links and any breaking news, follow the Underground on Facebook or Twitter.