2017
02.25
Thursday night at 6:30, Commissioner Whitfield held his first public meeting since January 29th.
During the business meeting, Whitfield abandoned county efforts to seize private land to finish the Lookout Mountain walking trail, adopted a rule temporarily blocking fracking, and banned "tiny houses" from being built or brought into the county for at least six months.
He also dropped insurance benefits for part-time county employees and raised rates at the garbage dump.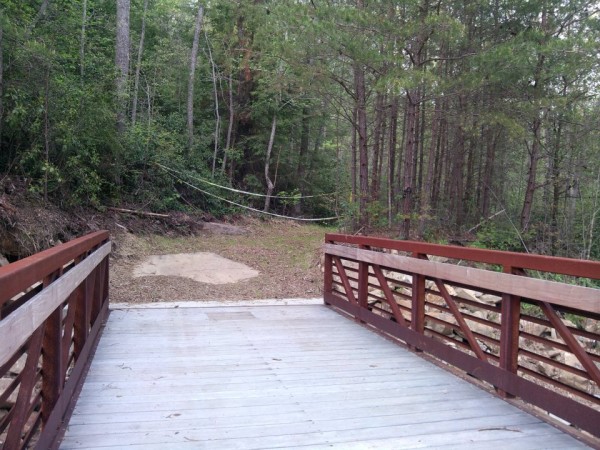 Saying (accurately) the county has no money to finish building or maintain the old Durham Railroad bed walking trail on Lookout Mountain, Whitfield agreed to drop an eminent domain lawsuit against landowners whose small tracts kept the project from completion.
Building the trail was a bad idea to begin with, driven by Bebe Heiskell's loyalty to a family with control of acreage along the road. But abandoning the project now may cost the county more money than Whitfield saves by not finishing it.
All state grant money involved in building the trail will likely have to be returned, to the tune of a half million dollars – and the EPD fines racked up will still have to be paid. (Whitfield in his meeting gave unclear answers about the grants, and claimed he had no knowledge of the EPD fines associated with the trail.)
There's no good way to finish OR abandon the trail – but it has to be asked, did Shannon Whitfield make the decision to give it up on what's best for the county as a whole, or was it based on repaying landowner Jill Wyse who was one of his strongest backers during the election?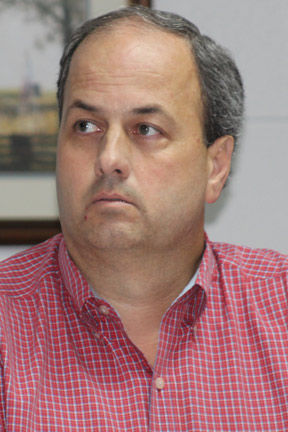 Whitfield seemed unprepared to answer many questions, and responded to several by saying he would have to check into matters further – despite having already made decisions about them.
Whitfield's lack of knowledge and experience with the landfill was highlighted during the meeting. He justified a 300% rate increase there by saying it should help the dump make money instead of operating at a loss – but couldn't defend his decision when challenged by a Tennessee garbage hauler who said the county will actually lose more money at the dump by driving away business.
Whitfield's six-month ban on tiny homes and container houses comes down to taxation. The county has no rules and guidelines for them and doesn't want any built until they can figure out how to make money off the buildings coming in. (Not exactly the libertarian approach to local government some had hoped for.)
He left further details on that subject to the planing and zoning board which will meet every 3rd Tuesday at 7 in the Civic Center. Hopefully THAT body will work out some light restrictions that allow property owners to use their land as they see fit without harming the property values of their neighbors.
Days before the meeting, Whitfield vaguely said he's already cut $700,000 off the county's budget since taking office and hopes to save $2 million for the full year. How that will be done is not yet determined.
He's banking on new companies coming into the industrial park (good luck with that one) and has "met with" the CEO of Erlanger to discuss the county's ongoing lawsuit over Hutcheson debt – but did not settle the expensive legal battle Walker County has no hope of winning.




Unrelated to Whitfield's tiny house ban, but coming from the same thought process, LaFayette's council has taken a brave stand against unsightly rooftop solar power cells.

Nearly two years ago, in April 2015, LaFayette imposed a "temporary" ban on installation of solar cells anywhere inside the city. Installation was put on hold so the council could study the issue – studies that apparently took the same length of time as earning a college Associates degree.
That ban was lifted a week ago, replaced with rules technically allowing solar panels on houses, but only if they can't be seen from the street. That makes them non-viable for buildings with southern or western roof surfaces facing the roadway.
WQCH Radio, 02/17/17:

"THE CITY OF LAFAYETTE HAD A MORATORIUM ON INSTALLING SOLAR PANELS, BUT THAT HAS ENDED WITH THE ADOPTION LAST [Monday] OF A NEW ZONING ORDINANCE.
"IT ESSENTIALLY FORBIDS PLACEMENT OF SOLAR PANELS ON ROOFS OR IN YARDS WHERE THEY ARE VISIBLE FROM THE STREET, A NOD TO AESTHETICS. WITH THE NEW ORDINANCE APPROVED, HOME OWNERS AND BUSINESSES IN THE CITY OF LAFAYETTE MAY NOW APPLY FOR PERMITS TO INSTALL SOLAR PANELS.
"THERE IS ONE MORE BRIDGE TO CROSS FOR THE CITY: NEXT, THEY WILL HAVE TO ADOPT NEW RULES FOR PURCHASING EXCESS POWER FROM SOLAR-EQUIPPED CUSTOMERS, AND WILL HAVE TO DETERMINE HOW TO PAY FOR AND INSTALL THE TWO-WAY METERS THAT WILL BE REQUIRED."
And the city still has no plan for buying excess power back from those panels, which is the main financial draw for those who put them in.
(If you have a solar panel on the street side of your house, would it still be "visible" if you just pile the trash in your yard high enough so nobody can see it?)


Big changes for Walker County School Board.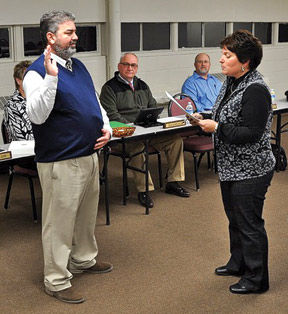 Board member Charles Wilson, who was elected in 2014 without an opponent, has resigned from the board without explanation. His term would have lasted through 2018.
WQCH Radio, 02/23/17:

"CHARLES WILSON, A MEMBER OF THE WALKER COUNTY BOARD OF EDUCATION, RECENTLY SUBMITTED HIS RESIGNATION FROM THE BOARD AS OF FEBRUARY 14th. WILSON, WHO REPRESENTED DISTRICT TWO, GAVE NO REASON FOR HIS DEPARTURE IN HIS LETTER OF RESIGNATION.
"DALE WILSON, SCHOOL BOARD CHAIRMAN, SAID THE BOARD HAS 45 DAYS FROM THAT DATE TO APPOINT A NEW BOARD MEMBER FROM DISTRICT TWO, TO FILL THE TERM WHICH EXPIRES IN 2018.
Charles Wilson's replacement will also join the school board without an opponent, as he or she will be appointed by the board's remaining four members – two of whom (Dale Wilson and Karen Stoker) are related by marriage.
Maybe Dale Wilson has another in-law or cousin they can put on the board and make it a 3/5ths family affair.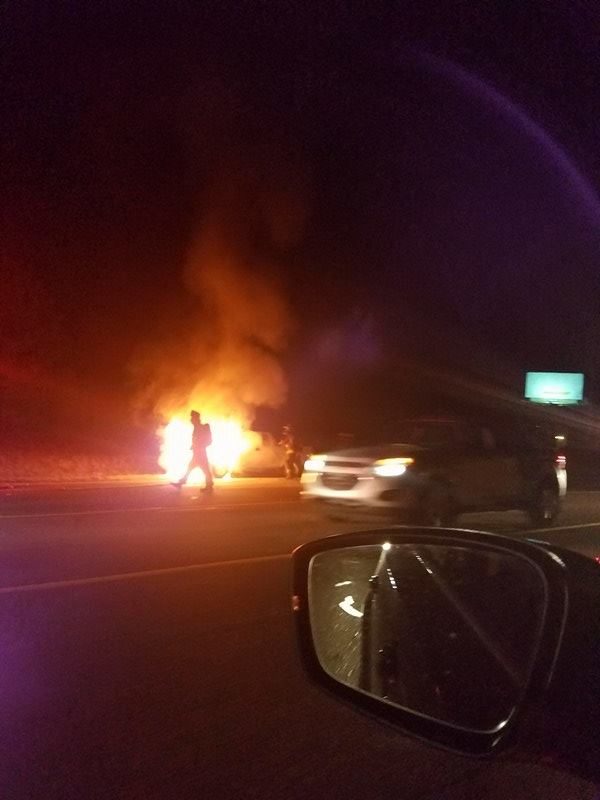 Highway 27 north in Rock Spring was closed Thursday evening for a vehicle fire.
Eyewitness says the vehicle burning was a white pickup.


More on the battle for (and against) transparency under the Gold Dome.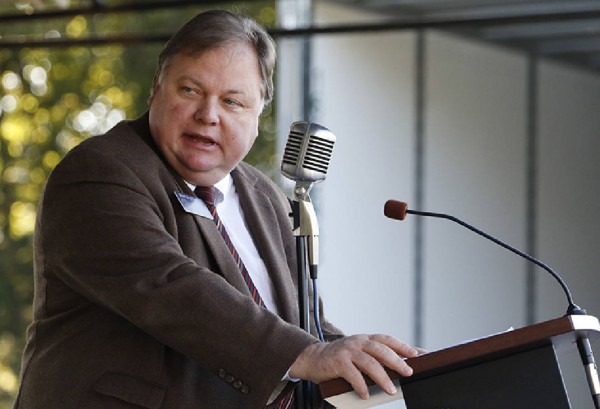 One one side, Senator Mullis (R-Chickamauga Mafia) – in opposition to public access and videos of meetings. On the other, outgoing Senator Josh McKoon, whose demand for transparency has cost him support and influence.
Meanwhile, the only State Rep. who dared vote against Gov. Deal's budget was told by Deal's office that they would punish him by cutting off state funding from his district.


Hutcheson Health Foundation, the nonprofit arm of former Hutcheson Hospital, has disbursed nearly all of its remaining charitable funds.
Recipients of the money include Erlanger, Memorial, Family Crisis Center, Children's Advocacy Center, and Backpack Blessings.
The foundation will use remaining cash to take care of legally winding down, and then dissolve itself.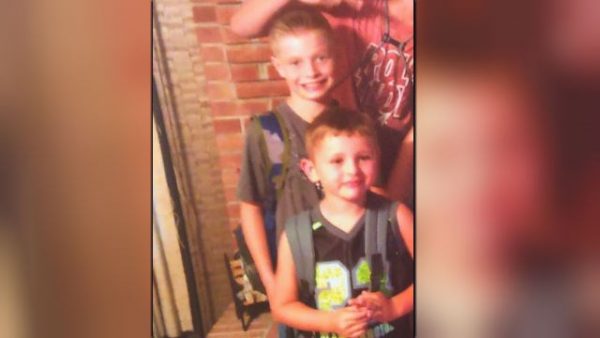 The mother of Blake and Brandon Hunt has released photos of her late sons and late fiancé Christopher Rowles to the media, via her church. All three died as a result of a crash on Hwy 136 last Saturday.
Funeral arrangements for the boys were held in Madisonville, Tn. on Thursday and Friday. Mr. Rowles' final services were conducted in Armuchee on Wednesday.
Naomi Elementary School, where the boys attended, had a counselor present on Wednesday for students struggling with the abrupt loss of their classmates. Donations for the family can still be made through Naomi or at Subligna Baptist Church.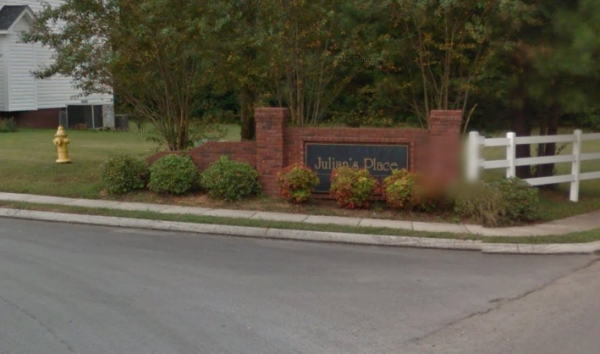 Drug raid and arrest made near LaFayette Middle School.
WQCH Radio, 02/21/17:

"THE DRUG TASK FORCE MADE AN ARREST THURSDAY AT A RESIDENCE ON QUAIL RUN IN JULIAN'S PLACE SUBDIVISION IN LAFAYETTE.
"42 YEAR OLD DORA MICHELLE MADARIS WAS FOUND IN POSSESSION OF METH, SCHEDULE 2 AND 4 PILLS, ACCORDING TO THE TASK FORCE COMMANADER."
Plus: Arrests, February 9-15 / February 13-19.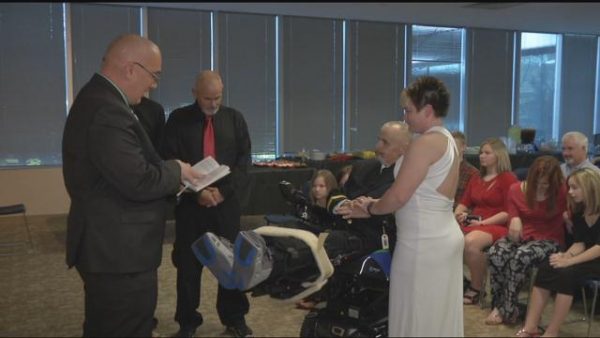 Walker State Prison Fire Chief Matthew Mann, still in recovery at Siskin for a bad accident in January, got married over the weekend.
Jessica Strange has been by his side since the wreck on January 19th. He proposed to her in the hospital, and Sunday they tied the knot.


Several bills regarding medical cannabis oil (medical marijuana) are being hashed out in the General Assembly.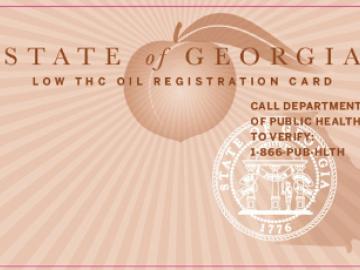 Right now the leading bills would add more illnesses to the list that qualifies patients to use the oil, but one would reduce the amount of THC (the chemical that causes a high) allowed in the oil from 5% to 1% – taking some medications off the table.
However, without a bill allowing cannabis oil to be produced in the state, few who have a legitimate need for the medication will be able to use it.
Those who qualify for treatment and register for a card can use and possess cannabis oil but not legally obtain it, because it can't be grown or made in Georgia and federal law prohibits it being brought in across state lines.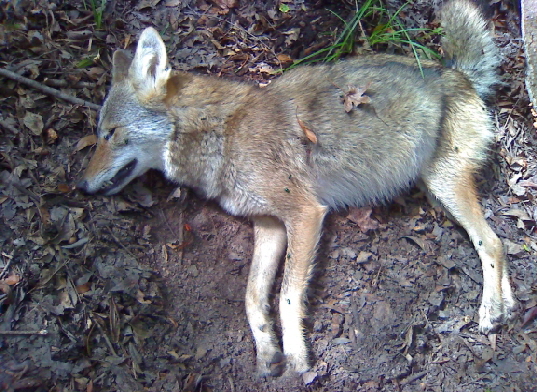 The State of Georgia is tired of coyotes run amuck, and is encouraging hunters to take them out for prizes.
Every coyote killed between March and August enters its hunter into a contest to win either a lifetime hunting or lifetime fishing license. Drawings for the prizes will be held monthly.


This fall Lookout Mountain Judicial Circuit will add a "drug court."
The specialized "accountability court" which mirrors many set up around the state is meant to give drug addicts options for treatment instead of sending them to jail.
It's unclear why this new court needs extra staff and why this can't just be done through the existing court system, since they'll use the same judges.
Judge Wood, who just retired, opposed the creation of such a court saying it turned judges into social workers.
With him gone, they can move ahead with it and… apparently turn judges into well-funded social workers.
Will this ultimately help drug addicts, or just keep them locked deeper into the system while bringing in more money for courts?


Despite their tiny venue, Back Alley Productions sold over 1,200 performance tickets in 2016 – with most of their plays in October and December sold out.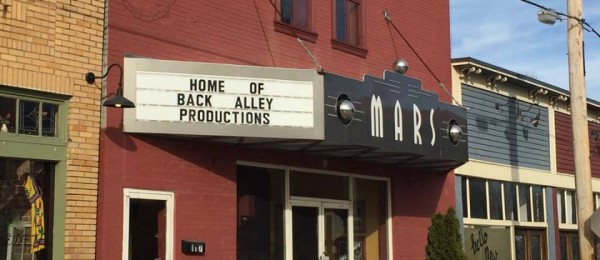 The theater group's director says he's surprised at the level of support LaFayette has shown them, and looks forward to producing more shows in 2017. They also have tentative plans to start a program for kids.
The first play of this year will be "Irish Courage" opening in a few weeks.


Trey Skelton, a fireman and police officer for Summerville, has become that community's first certified Arson Investigator.
He has authority to investigate fires and arrest those suspected of setting them. That could speed up the process instead of waiting on a state agent to come check out suspicious blazes.
(We should have recruited this guy to be LaFayette's new fire chief instead of changing the job description to fit a specific non-firefighter police officer..)


Ever purchase a car from this Dalton woman?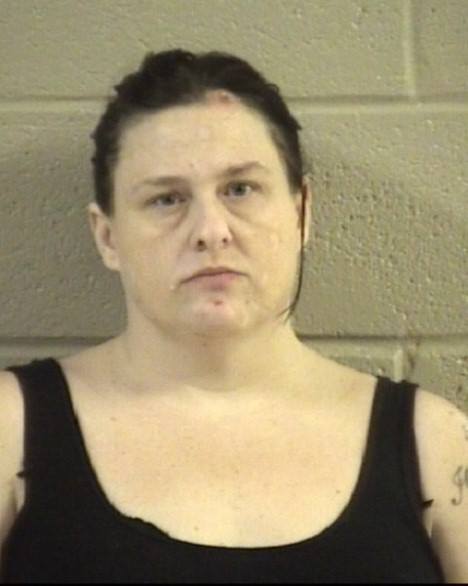 Investigators say Vanessa Benson is involved in a theft ring forging police officer signatures on forms that allow stolen or rebuilt cars to get new titles.
She's facing at least fourteen counts each of forgery, identity theft, and impersonating police.


Georgia has settled a lawsuit filed by the NAACP over voter registration rules.
Under terms of the settlement, the state will mark names that don't identically match a registrant's ID as "pending" instead of rejecting them outright.


The City of Chattanooga credits one man with a set of hidden security cameras for cutting down crime in his neighborhood.
Do you think this would work in LaFayette?
"For the first five months, his cameras caught between one and three incidents each month. Police upped patrols in the neighborhood and worked closely with Stevens and other neighbors. And then the street — at least the stretch within view of Stevens' cameras — went quiet."
The "upped patrols" part here is key. Doesn't matter how many cameras you set out, if the cops don't a) take the video seriously and b) actually show up and patrol and go after the thieves, it seems fairly limited in helpfulness.
Worst case scenario somebody steals your camera and then eggs your house…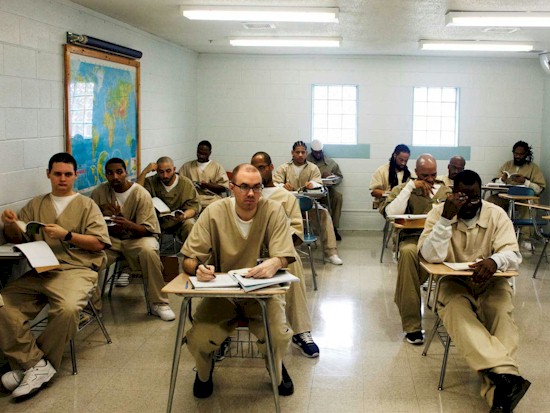 Georgia Department of Corrections is preparing inmates for release by making sure certain ones who qualify are issued ID cards or driver's licenses before leaving jail.
That, at least in theory, means they're ready to get jobs and rejoin society after exiting prison.
Someone who can't get a job because they've got a record and can't drive is a lot more likely to get back into trouble.
For some felons this wouldn't be appropriate but for many non-violent inmates whose crimes weren't related to driving, this is helpful.


For today's links and any breaking news, follow the Underground on Facebook or Twitter.