2013
12.18
(Article updated Dec. 19th)
Monday afternoon a reliable source within Hutcheson notified LU that the hospital's board was preparing to shut down its well-regarded Women's Center as part of a secret cost cutting plan.

Tuesday night many, many Hutcheson employees began sharing news that they had been notified by the hospital of job cuts or transfers pointing to the closure of HMC's OBGYN, Labor/Delivery, and NICU centers by December 31st.
According to several affected workers, some (mostly younger) employees in the Women's Center were offered other positions at HMC, primarily in the overstaffed, underused pediatric wing which will stay open. Those who were not offered transfers will receive severance or unemployment, while employees who elect to decline transfer will be dismissed without benefits. It's also rumored that laid-off employees with prior medical bills being paid through their paychecks will lose accumulated vacation time.
All Hutcheson employees (but apparently not members of the public) are invited to two "town hall" meetings Thursday and Friday where future plans for the dying hospital and its remaining employees will be laid out. So far it's not clear if the "town hall" will be a discussion or a lecture.

Hutcheson's finances aren't public knowledge so it's possible the Women's Center was contributing to the hospital's growing losses, but most who worked there were under the impression that it was profitable. And regardless of the bottom line, Hutcheson Women's Center was one of the few areas at HMC with a decent reputation for quality and friendliness. Without the OBGYN unit, community support for what remains of Hutcheson will be harder to find.
Now employees and the surrounding community are left wondering what the logic is behind this apparently forthcoming decision, and what kinds of pharmaceuticals members of Hutcheson's five boards might be taking before meetings. We'll probably never find out, as all business is conducted illegally in closed "executive sessions" and Hutcheson's boards are notoriously hesitant to explain the thought process behind anything.
Which is how leaders behave when they're not accountable to voters.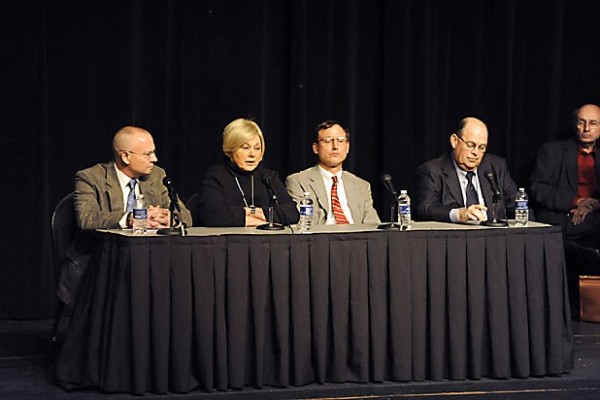 Who IS accountable in this mess? Elected leaders of Hutcheson's three county owners: Walker, Catoosa, and Dade governments, who all have a say in who sits on the hospital's major boards. Dade's four commissioners select two Hospital Authority members, Catoosa's five commissioners pick three, and Walker County's Sole Commissioner has her choice of four. Those nine unaccountable, unelected appointees then choose members for most of the other boards responsible for HMC's fate.
That fate, in the last few years, has included a long string of questionable board decisions: hiring crooked CEO Charles Stewart; allowing Stewart to spend money on superficial remodeling projects instead of investing back into patient care; shutting down ambulance service in favor of county-run EMS; approving financial reports later determined to be fraudulent; agreeing to bonds which gave Regions Bank a chokehold on the hospital's finances; choosing a management deal with Erlanger after Stewart was fired instead of spending more time to find a better partner; abruptly ending the Erlanger management deal (and dismissing a successful CEO under contract with Erlanger) after two years of progress because the hospital wasn't turning around fast enough; selling off profitable assets to fund ongoing operations; and rejecting lease/buyout deals from Erlanger and another hospital because the amount each would pay wouldn't quite cover Hutcheson's growing debt.
Meanwhile the counties have stood by and watched a slow-speed train wreck everyone knew was coming, doing little of substance to prevent it.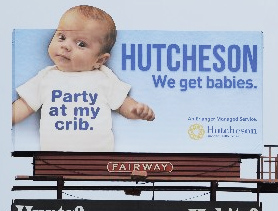 County leaders were made aware of coming financial troubles a year or more before the general public found out, but didn't even take superficial action until voters demanded a fix. County commissioners also stood by as the hospital's reputation for quality went down a proverbial toilet, then pretended to be surprised when doctors and patients fled in droves.
Partnership deals that could have saved Hutcheson were rejected by its primary board and the counties because they would have meant losing control over the facility. Likewise, the possibility of restructuring through a court-supervised bankruptcy was dismissed because it might have cost the counties some of their control and ownership. Instead, Catoosa and Walker leaders opted time and time again to kick that can down the road by issuing loans to a hospital whose leaders claimed to be turning things around while also saying they couldn't consistently make payroll.
Last month Catoosa County leaders joined Dade County in rejecting yet another loan request from Hutcheson, saying the amount of debt piled up exceeded the value of their stake in the hospital. Walker County, defying all economic good sense, vowed to continue financial support for the sinking ship, and Commissioner Heiskell specifically said the hospital's latest unannounced cost-cutting plan (which seems to include this misguided shutdown of the Women's Center) was solid and would work.
So far it seems to be neither solid, nor working, nor sensible in any form – an acceleration of bad decisions financially equivalent of burning the furniture for heat. But will HMC board members face consequences for their actions? Likely not.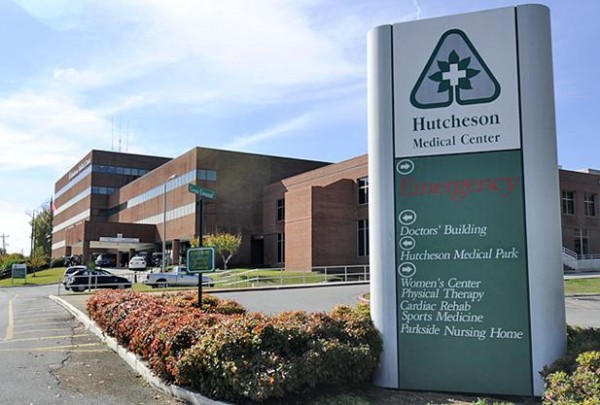 Some names on Hutcheson boards have changed during the last few years, but that seems to be less about accountability, new vision, or punishment for stupidity and more about removing friends from responsibility for the pending disaster. Last year Walker County pushed through a change to control one additional board member (removing one from Dade), but that also seems to be more about control than about repairing what's wrong. If those moves were about correction, they've failed miserably.
The biggest problems at Hutcheson – lack of transparency and too many overlapping, redundant unaccountable boards – have persisted for the better part of three decades. The counties, through direct action and through local delegates to the state legislature, could make necessary reforms to fix both problems, but have chosen not to.
With Hutcheson Womens' Center likely closed in a little over two weeks, what's left to keep HMC running? What's left to JUSTIFY keeping it running? Will citizens that balked at funding the hospital when its respected OBGYN unit was open be willing to contribute another penny once that center is boarded up – and if willing, should they have to?
Years of focus on keeping control of Hutcheson in county hands instead of handing it off to a more capable, more fiscally sound entity have gotten us to this point of crisis. If old Tri-County Hospital completely closes (a fate that looks more and more likely), the counties will still lose control, along with more than $60 million in assets, and the community benefit of a functional hospital.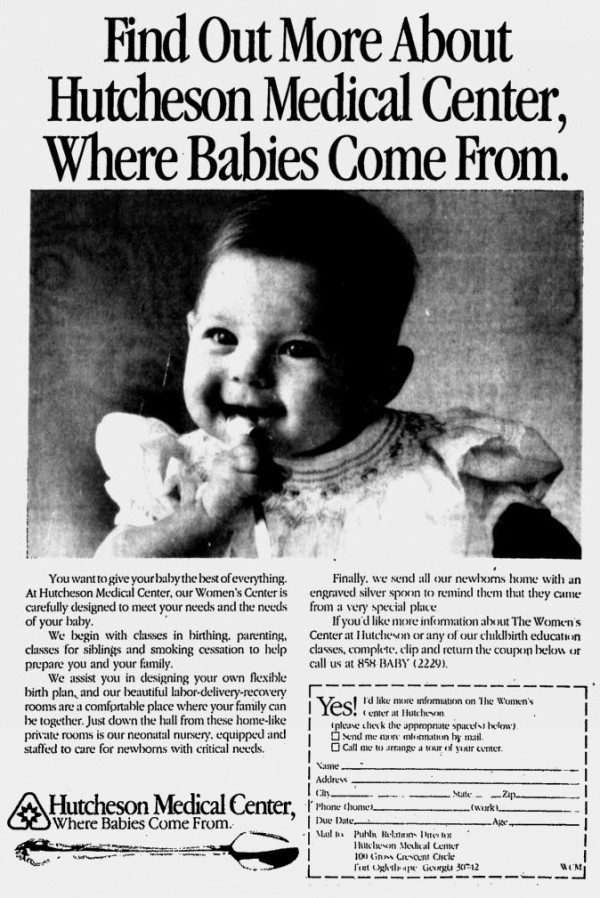 Wednesday night, Hutcheson's board verified plans to close the Womens' Center by December 31. According to board members, the OBGYN/L&D unit was costing over $2 million a year and will be shut down to refocus on cardiology, orthopedics, and a few other lines that they claim make a profit. Gynecological surgeries and pediatric services will still be offered.
Per messages sent to employees by Hutcheson leaders, the hospital needs to deliver sixty babies each month to operate the center at a profit, but has recently been delivering only 40 to 45. HMC's board blames this situation on competing facilities and hospitals in Chattanooga – not on their inability to fix Hutcheson's reputation, draw in new patients, or establish exclusive relationships with OB doctors. (The board did not comment if they considered the additional damage this closure would do to the hospital's reputation.)
An emptied Women's Center building will be "closed and no longer accessible to the public" for a year. If it doesn't reopen by 2014, the space will be converted into general patient rooms – something HMC already has too many to fill. (Maybe they can turn it into an antique mall or indoor yardsale, since those seem to be popular in the area and potentially make more money than the hospital's ongoing activities.)
37 employees (nearly 5% of HMC's total headcount) will be impacted. Some will transfer to other departments and some will be laid off – a total count for how many actually lose their jobs has not been provided. Those who remain in the Women's Center until closure will be paid normally.
The rumor shared here earlier about employees losing paid vacation time or severance were specifically addressed; HMC assures all workers they will be given new positions or severance pay/unemployment. Hospital insiders impacted by this closure say they have been told the same thing reporters were. (Any employees experiencing less favorable treatment should e-mail LU.)
Hutcheson's eventual complete shutdown draws closer, one cut at a time.