2017
01.23
Arrested for murder: David Ryan Walker, 29, of Wheeler Road.
Walker is charged with killing his girlfriend, 29-year-old Candace Hankins, last Sunday.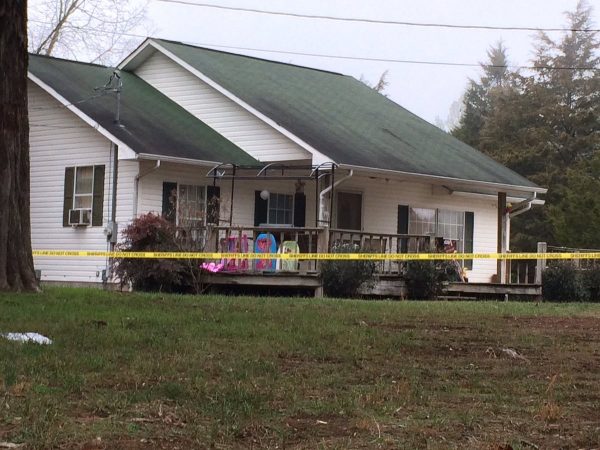 Per multiple reports and several sources within law enforcement, Walker is thought to have killed Hankins, via blunt-force trauma, on January 15th. (What form that trauma took – a beating, a forced fall, or some other abuse – has not been made clear.) He then allegedly wrapped his late girlfriend in a blanket and drug her remains into the woods.
Afterwards Mr. Walker called a relative, or several relatives, asking for assistance to further hide the evidence and body. One of those relatives called 911, and deputies arrived to check on him around 7:30 Sunday night. They quickly determined a murder had likely occurred and took Ryan Walker into custody.
Relatives of Candace Hawkins say she was pregnant. If that's verified her suspected killer will face additional charges for murdering the unborn child. Per Facebook, the two had been a couple since July and both had older children from prior relationships.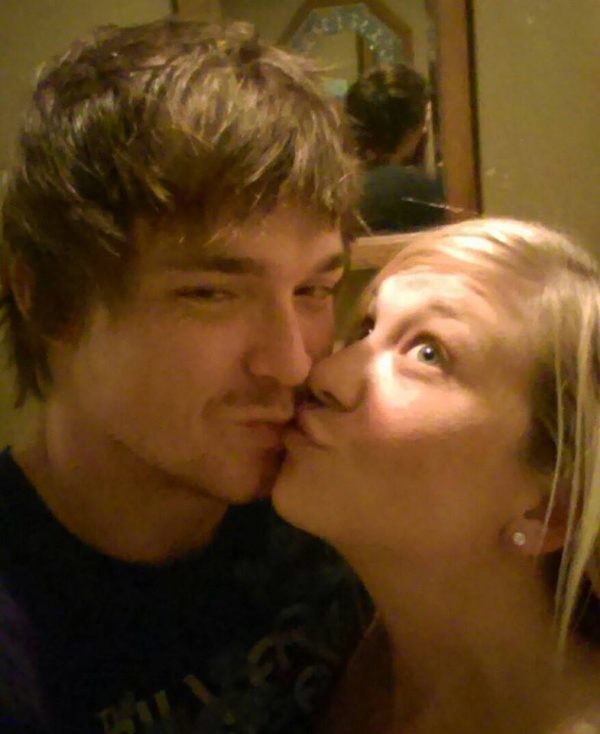 This is by far the most serious crime David Ryan Walker, Jr. has ever been charged with, but hardly his first brush with the law.
Walker was arrested last February at the same address, along with his father Doug, accused of drug possession or drug smuggling.
The older man is on the run, whereabouts unknown. Ryan is scheduled to appear in court on the drug charges this May – some fifteen months after his arrest.
Maybe if the "wheels of justice" turned a little faster he would have been behind bars or in a treatment program last week instead of allegedly killing his girlfriend.
Since Walker's drug arrest, deputies had been called to his Wheeler Road home several times for domestic violence, but none of those visits resulted in prosecution.
This is why domestic conflicts need to be taken seriously, both by law enforcement, those being victimized by it, and the families of those involved.





Fresh out of the gate, on his first official day in office, Commissioner Whitfield announced his pick for fire chief.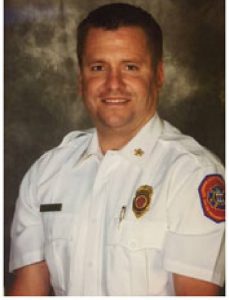 Blake Hodge, fire chief of Garden City GA near Savannah until Janury 1st, took over Walker County Fire and Emergency Services the morning of January 2nd.
Hodge started his career in Catoosa County, then served as a division chief in Gordon County before heading south. As a result of being appointed chief in Walker, he and his family have relocated to NWGA and his school teacher wife found employment at Saddle Ridge.
Hodge replaces David Ashburn, who was named chief by Bebe Heiskell a week earlier after chief Randy Camp left to take the top job in Catoosa.
Hodge will have the job duties of Camp and Ashburn combined, putting him over all emergency services – including fire/rescue, 911 dispatch, and emergency management/CERT. He will also (for now) take over codes enforcement through Walker Co Police, which Ashburn headed.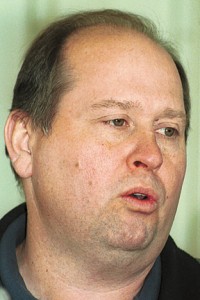 (As for Mr. Ashburn? The director of Walker 911 since its creation in the early 90s now only has one county job: a made-up position at the Water & Sewer Authority.)
Mr. Hodge has an outstanding resume and sounds like an ideal person to lead Walker County Fire & Rescue. He has degrees in fire science, organizational management, and a master's in business, plus he's a certified EMT and has experience leading and training firemen.
Thanks is owed to Catoosa County for finding Hodge for us, since he came from their stack of applicants for the fire chief job that Randy Camp ended up getting.
Commissioner Whitfield picked Hodge off Catoosa's rejection list and never actually posted the job opening – which means the hiring of Hodge as fire chief, while a great pick, could open the county up to a lawsuit later since it wasn't handled the way state law requires.



During the first week of January, LU was deluged with messages from people concerned about Facebook posts made by a local man, apparently threatening students or staff at Naomi and Gilbert.
To avoid giving the individual attention he doesn't deserve, attention that might encourage him to do more, LU held off on discussing his posts – and won't share them here now. But many in the community felt the threats were serious and contacted law enforcement.
(The same individual posted similar messages back in October and received less attention. If attention was his goal, he succeeded this time.)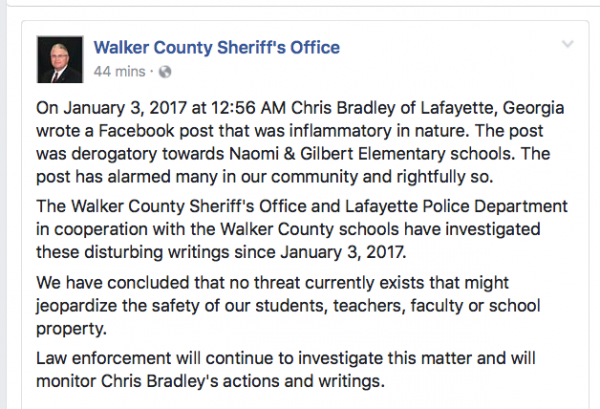 On January 4th, the Sheriff's Office posted a statement saying they checked into the situation, and everything is OK. They assured the community there's nothing to worry about.
It's unclear what, if anything, the Sheriff's Office did in response to the threats, but he's apparently made no more posts and hasn't taken any violent action.


During her final meeting as commissioner, Bebe Heiskell made several moves to cement her broken legacy and her people in place for years to come.
She accepted resignations from several members of the Water & Sewer Authority board, members whose terms would have expired soon, and replaced them with new supporters who will get full terms. That prevents new commissioner Whitfield from putting his own backers on that board for several more years.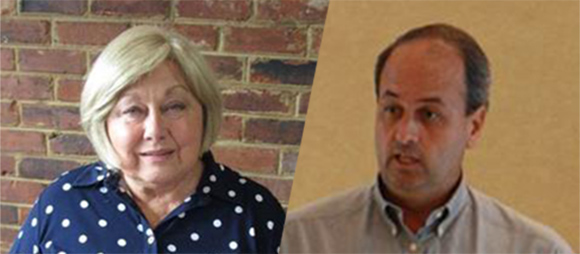 Heiskell denied rumors that she was creating a new position for herself at the Water Authority, where she would be paid to do little or nothing of importance next to David Ashburn. But later that night on UCTV, Heiskell suggested a job there might be a possibility for her afterall.
At the same time, Bebe was attempting to move the title of her county vehicle to that entity so she had it available for the new job, which was set to begin within a week.
(Commissioner-Elect Whitfield attempted to stop the transfer in court, spending money on legal counsel to stop the transfer of a vehicle worth probably $2,000; Whitfield claimed his effort was successful; other sources say the judge approved her move.)
During the final meeting Heiskell also put another of her supporters on the Development Authority board, along with a surprising appointee: Whitfield campaign manager Bobby Teems.
She then approved a controversial property zoning proposal in Rossville which many citizens in that area opposed.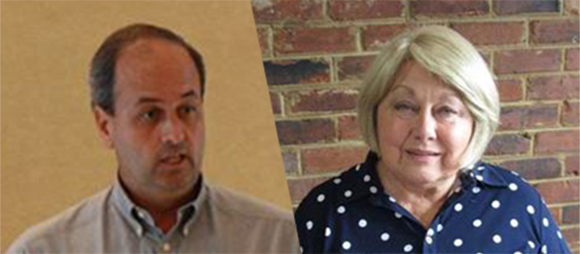 The zoning ruling and Heiskell's appointment to various boards, none of which ended when Whitfield came in, and which he cannot reverse, are being complained about – but that's how things work when you have a sole commissioner system.
A form of government that has no accountability, which can screw anyone over without due process, which many of these same complainers (including Mr. Whitfield) have supported over the years and nobody's rushing to end now, worked exactly as designed: screwed people over without due process.
You want this crap done for good? Put sole commissioner to bed, and don't wait until 2021 or 2050 to do it like Team Whitfield is hoping for. We could have that on a ballot in 2017 if they really wanted to do it.
And if you tolerate them ("them" being Whitfield and the county's three state legislators) not doing it in a timely manner, don't come complain when the new commissioner behaves like the old one using the same broken system she did.



The year's first winter storm came and went on the 6th of January.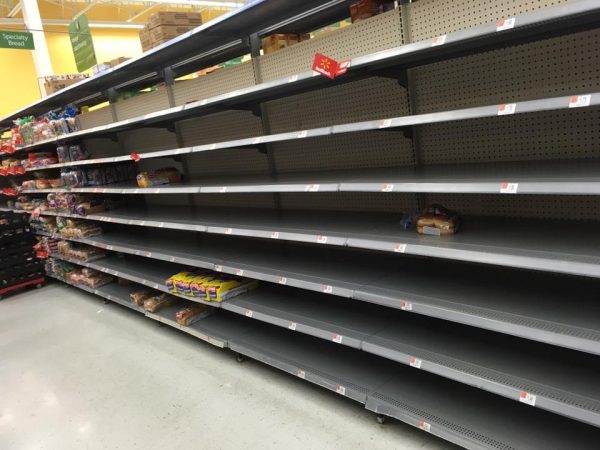 Well ahead of the storm, Governor Deal declared a state of emergency across much of the state, supposedly freeing up freeing up key resources for road clearing and other response.
On the ground in Walker, the state failed to respond adequately to the snow and ice. GDOT trucks kept the roads clean in Chattooga and Catoosa, but county requests to have the hill in Rock Spring treated by state trucks were ignored for half a day. Most road clearing in the county was done by county and city crews, which all did fine.
Schools in Walker and several surrounding counties were disrupted for a day. Chattooga schools stayed open, but one news outlet briefly said otherwise after being pranked by a fake school superintendent.
Somehow everyone managed to survive the dusting of snow – and got a new version of "Walker County Will Survive" to boot.





2016 seemed to have a record setting number of house fires. Judging by its first two weeks, 2017 may well be worse.
Since January 1, Walker County has seen four different homes burned to the ground. At least one of the fires has been deemed arson.
A Doublewide trailer on Charlie Stephenson Rd. in Catlett burned on New Years Day. A handicapped individual inside was successfully removed along with family pets.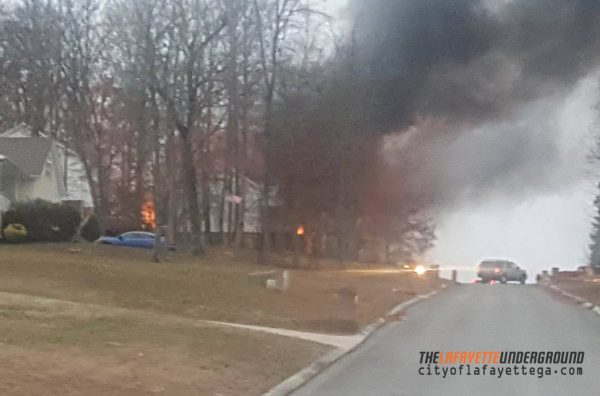 1084 Van Dell Drive in Rock Spring, a fairly new home in a nice subdivision, was destroyed on January 10th. That fire began around 7:30 in the morning.
A family of four was left homeless by that blaze.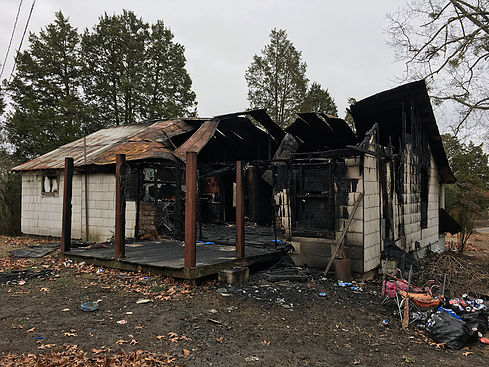 A house fire on Dunwoody Road early in the morning on January 12th has been declared arson. Neighbors say the house had caught fire at least twice before and was apparently unoccupied.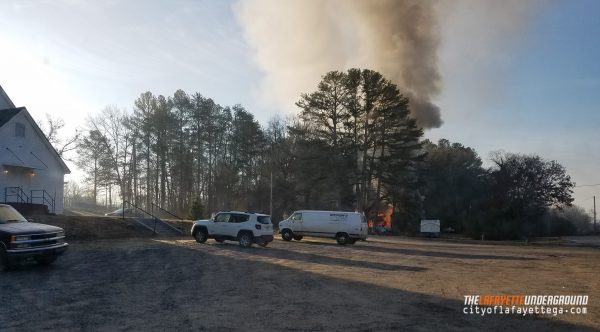 Fire crews from Walker and Whitfield responded last Sunday, January 15, to a morning blaze in Reo, on the corner of Hammontree Drive and Hwy 201 near the county line.
That fire destroyed an older house, leaving a family of four adults and a toddler without a home.
Thankfully there were no serious injuries reported with any of the fires.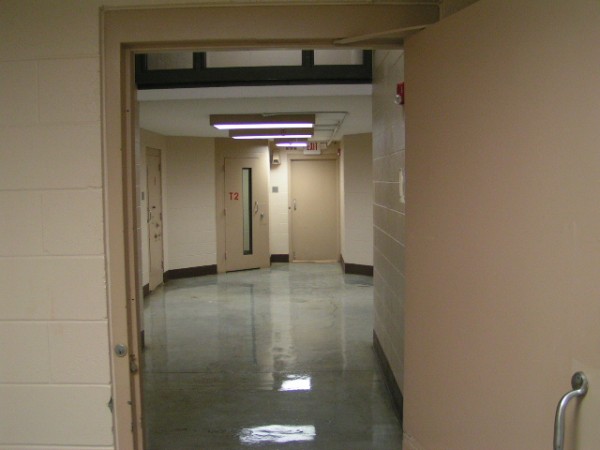 About 11:30 PM on New Years's Eve an ambulance was called to the Walker County Jail for an inmate suicide attempt.
EMTs treated a prisoner who had (unsuccessfully) tried to hang himself behind bars. He was breathing when they arrived; no word on the inmate's condition or location today.


A car was claimed by fire on the side of Hwy. 136 in Naomi on January 6th.
Car fire, around 5 this afternoon.

1300 block of East 136 heading away from LaFayette. Car in the eastbound lane.

Posted by The LaFayette Underground on Friday, January 6, 2017
The blaze was just past Corinth Rd. in the eastbound lane; no word on what caused the fire or how the vehicle's occupant(s) are doing.


A "suspected drunk driver" slammed into a Foster Mill Drive house on New Year's Eve, damaging the home and sending himself to the hospital.
A family living in the house was shaken up but uninjured.


LaFayette PD says they intend to supply body cameras to every officer, over time, as patrol cars are replaced. The department already has one camera system in place and will be bringing two on board soon.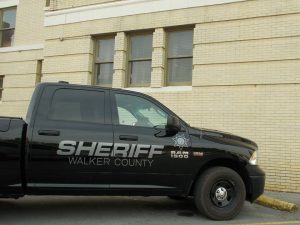 Sheriff Wilson claims he supports using cameras, but his Sheriff's Department won't be adding any for now due to cost and "privacy" concerns.
Wilson wasn't worried about costs when they spent a ton of the county's road money on brand new pickup trucks for the department. He also wasn't worried about the long-term costs of setting up that empty satellite office in Rossville, and he certainly doesn't care about what his office pays former Catoosa Sheriff Phil Summers for a made-up position.
But when it comes to holding officers accountable AND protecting them from false accusations, money conveniently becomes a concern.


An accident on Hwy 136 down the other side of Taylor's Ridge backed up traffic for a while last week.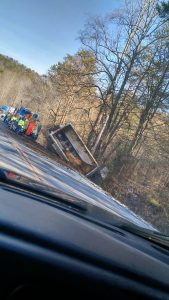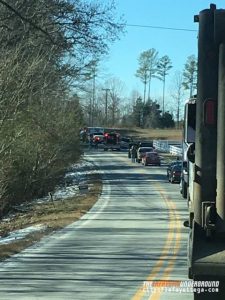 On January 9th a chicken litter truck and a car collided on East 136 near Ponder's Creek Road. Four people were involved, one was sent to the hospital via LifeForce.
No word on who was involved for sure or how any of them are now.



LU friend Viola Smith of Villanow passed away last week.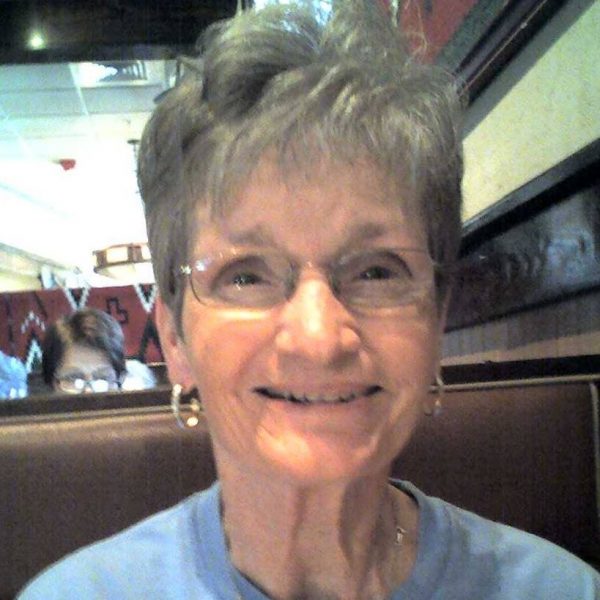 Viola has been a regular LU commenter and occasional contributor/history researcher for years and years. And was one of the sweetest christian people we've ever had the pleasure of knowing.
Sympathies to her family in their time of loss.


How many times does it have to be said: when you go out stealing, leave your drugs at home so you don't face extra charges when you get caught.
WQCH Radio, 01/02/17:

"A SUSPECTED SHOPLIFTER HAD A DRUG POSSESSION CHARGE ADDED, WHEN HER BAG WAS SEARCHED AT THE WALKER COUNTY JAIL ON CHRISTMAS EVE.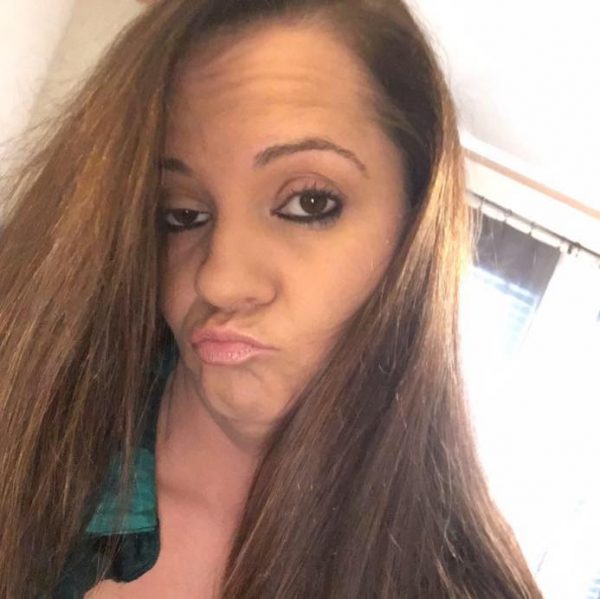 "39 YEAR OLD PATRICIA ANN HOLLAND OF CHICKAMAUGA WAS CHARGED WITH SHOPLIFTING CHILDREN'S CLOTHING WITHOUT PAYING IN THE SELF CHECKOUT LANE AT THE LAFAYETTE WAL-MART.
"AT THE JAIL, ALPRAZOLAM PILLS WERE FOUND IN HER POCKETBOOK. SHE WAS CHARGED WITH POSSESSION OF A SCHEDULE-5 DRUG AND SHOPLIFTING."
In unrelated crime news, details of another Christmas Eve shoplifting incident emerge.
This one, at Trion Walmart, had two women working together, one (allegedly) creating a distraction while the other snuck out a flatscreen TV.
Their vehicle tag has been connected to Mineral Springs Road in LaFayette.
Plus: Arrest reports for Dec. 22-28 and Jan. 9-15.





Last Saturday was another big day for robotics teams in Walker County schools.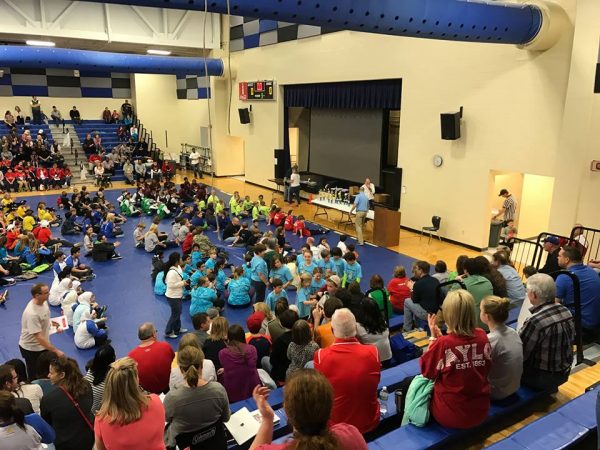 Rock Spring, Gilbert, and Saddle Ridge students all participated and won awards for their work with Vex robots, which is part of the school system's focus on science, technology, and math (STEM) material.
Congrats to all the students (and adults) who participated.


On January 1st a number of new state laws approved by the legislature in 2016 became official.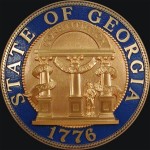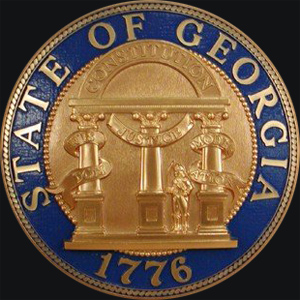 New rules in Georgia include changes in the cost and year requirements of driver's licenses, Jeff Mullis' new fireworks tax, tax breaks for the NFL, and more.
The state gas tax also went up, again, by a third of a penny – taking the total state fuel tax to 31.02 cents for every gallon pumped.
Georgia's state government has been awash with cash since the fuel tax was changed a year earlier. Now the state is hiring employees at a fast pace, filling open positions and adding staff in areas deemed most important.
More teachers, DFCS workers, driver's license office staff, DNR officers, and GBI investigators – among others.
So far the hiring seems to be focused on areas that directly impact citizens, which is a good thing IF they don't take it too far.



The new year brings a new tornado siren to Dade County.
The new horn and PA system cover Trenton; Dade commissioners say they intend to use more SPLOST revenue to put additional sirens in around the county.


Some southerners give new meaning to "hunting in the woods."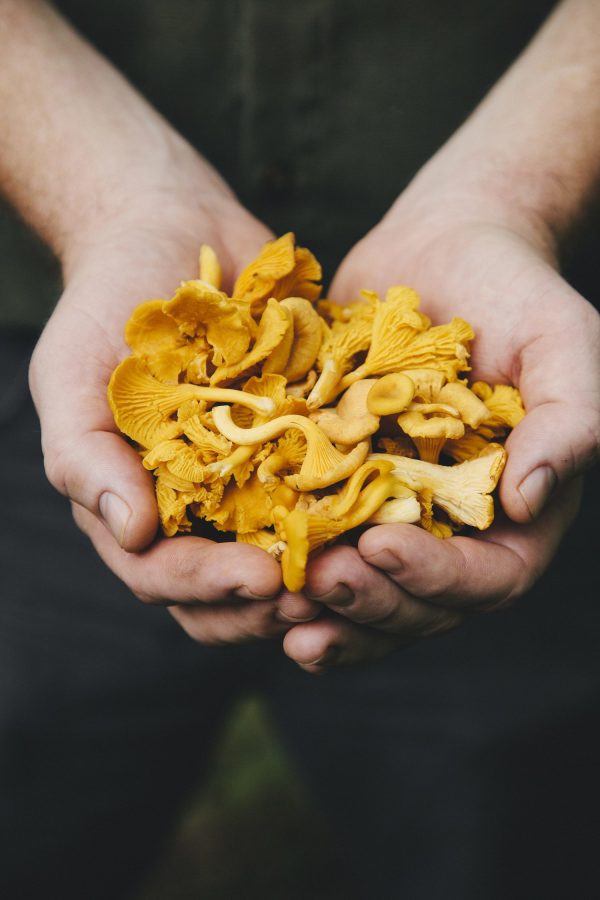 Bringing in foraged wild crops, from mushrooms and sassafras to wildflowers and watercress.
What was once forgotten is now popping up in high-end restaurants.


For today's links and any breaking news, follow the Underground on Facebook or Twitter.