2017
02.17
A couple more yutes caught up in drugs. Not simply using, but (allegedly) smuggling.
WQCH Radio, 02/13/17:

"THE DRUG TASK FORCE CHARGED TWO PEOPLE WITH TRAFFICKING METHAMPHETAMINE IN THE LAFAYETTE AREA, [last] MONDAY.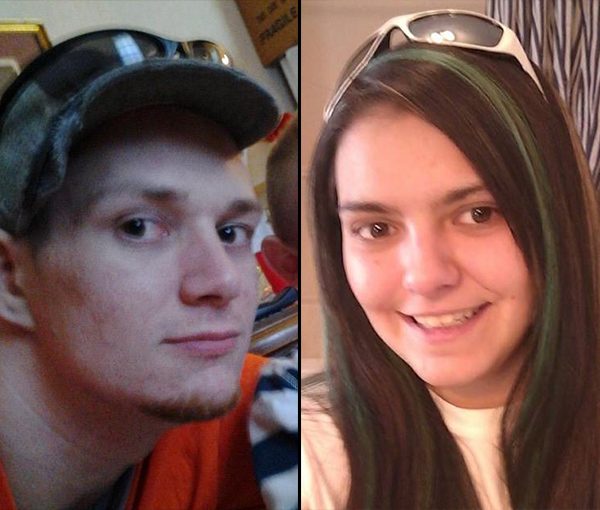 "WARRANTS WERE SERVED ON 26 YEAR OLD TAYLOR STEVEN BYRD AT A HIGHWAY 136 WEST ADDRESS. WHEN AGENTS KNOCKED ON THE BACK DOOR, A 4-THOUSAND DOLLAR BAG OF METH WAS TOSSED OUT OF A WINDOW. MORE DRUGS WERE FLUSHED, AND PACKAGING AND SCALES WERE FOUND INSIDE.
"ALSO ARRESTED WAS 22 YEAR OLD JOCELYN BREANNE ANDERSON. ALONG WITH BYRD, SHE WAS CHARGED WITH TRAFFICKING METH."
Both suspects appear to be parents, which is a shame for their children.


Walker County Sheriff's Office seeks information about a cattle mutilation in Kensington late Sunday night.
Initial reports on this crime made it sound like animal abuse, calves tortured to death. But further details indicate it may have been more of a theft: both were shot (probably first), and one of the animals was butchered with the best cuts of meat taken away.
But what remained behind was left in a horror-show pile of entrails and severed limbs.
"Someone shot two calves on a farm, sawed off their legs, ripped out their guts and pulled off their shoulders this week, leaving the rest of their bodies for the owners to find."
If you have any knowledge of what happened or who might have been involved, contact the SO at 706-638-1909.


LaFayette has finalized buying the old after hours clinic from Hutcheson.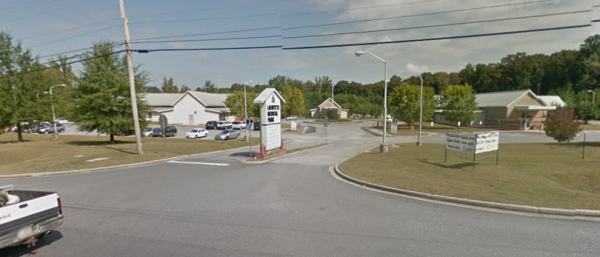 A new "Convenient Care" clinic run by Memorial Hospital is expected to open in the facility by summer.
WQCH Radio, 02/14/17:

"CHI MEMORIAL HAS SIGNED A LEASE TO OPERATE THE CLINIC FOR A SEVEN YEAR TERM, WHICH WILL PROVIDE THE [LaFayette] DEVELOPMENT AUTHORITY WITH A POSITIVE CASH FLOW IN PAYING BACK THE PURCHASE LOAN. THE BANK OF LAFAYETTE ARRANGED THE FINANCING.
"..PROFESSIONAL PARK ASSOCIATES, LOCATED ACROSS THE STREET, WILL EXPAND ITS SERVICES AND WILL MOVE SOME PROVIDERS INTO THE NEW SPACE, INCREASING ACCESSIBILITY TO MEDICAL CARE IN THE LAFAYETTE AREA.
"THE NEW OPERATION WILL BE KNOWN AS CHI MEMORIAL CONVENIENT CARE, AND IT WILL BE OPEN SIX DAYS A WEEK, WITH ACCESS TO AN ON-CALL PROVIDER AFTER CLINIC HOURS."
Total cost of the purchase, which includes 34 acres of prime land along Hwy 136? $250,000.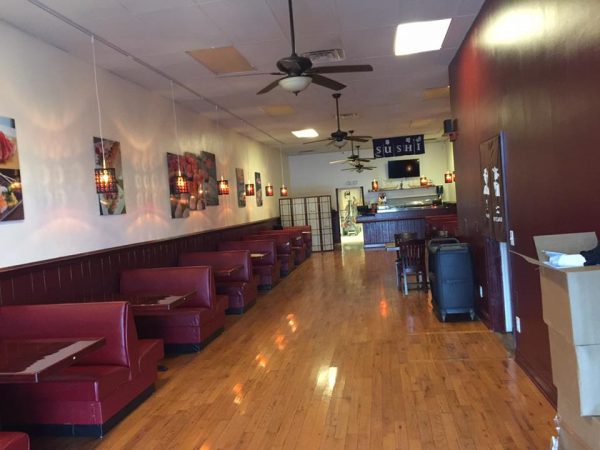 LaFayette's new (and to our knowledge first ever) hibachi/sushi restaurant, Toki Sushisteakhouse, is slated to open next Monday on the square in the former Susies/Charlies/Hillbilly's location.
Japanese food in downtown LaFayette.


The "hostage situation" at MegaStar gas station on 151 towards Ringgold on Saturday was, as LU reported previously, a case of someone harming himself.
Jacob Elbert Gregory, age 19, cut his own throat with a broken wine bottle after possibly trying cocaine for the first time. He's in the Dalton hospital waiting to be charged for the incident.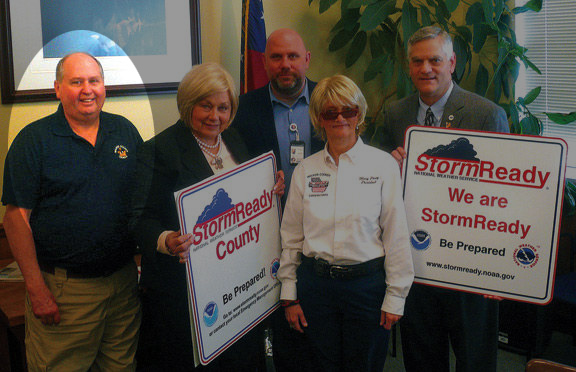 Channel 9 has a follow-up on LU's story about the county hiring a wanted criminal from Colorado.
Per this report, former 911 head David Ashburn claims he got approval from the GBI to hire Alisha Hawk despite her being a fugitive from justice from Colorado with pending charges for identity theft and elder abuse.
That doesn't disprove anything reported elsewhere, just highlights how little the GBI does (and Mr. Ashburn did) to keep citizens safe from abuse.


Coming soon to LaFayette: Another empty building.
WQCH Radio, 02/14/17:

"LAFAYETTE WILL SOON LOSE A 'NATIONAL BRAND' BANKING LOCATION. THE REGIONS BANK BRANCH ON NORTH MAIN STREET WILL BE CLOSING AT THE END OF APRIL, ACCORDING TO LOCAL SOURCES.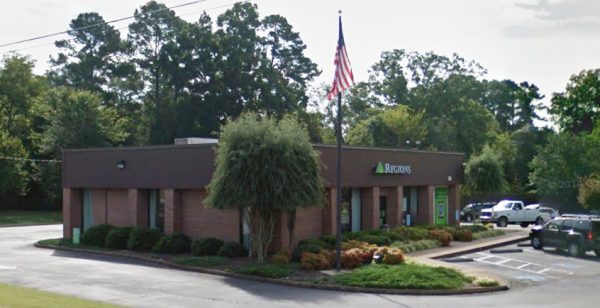 "REGIONS HAS BEEN CLOSING LOCAL BRANCHES ACROSS THEIR 17 STATE NETWORK EACH YEAR SINCE 2009, INCLUDING MORE THAN 60 LOCATIONS LAST YEAR. REGIONS IS BASED IN BIRMINGHAM, ALABAMA.
"IT'S AN INDUSTRY TREND: AS MORE AND MORE CUSTOMERS BANK ONLINE, THERE IS LESS DEMAND FOR BRICK-AND-MORTAR LOCATIONS."
Regions customers are telling LU the company doesn't intend to even leave an ATM in town, meaning Summerville, Fort O. and Dalton are the closest locations for LaFayette customers. Or, many soon to be ex-customers.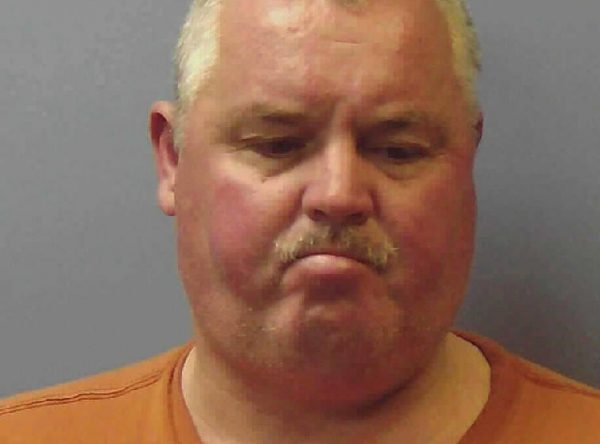 Roger Doyle Frizzell was busted in Chattooga County last week while trying to sell prescription pills in a parking lot.
Frizzell is a Lieutenant at Hays State Prison. GA Department of Corrections has, for now, suspended him without pay.
Chattooga County investigators say they had been keeping an eye on Frizzell for a while, but the bust wasn't targeting him specifically.


"What are YOU in jail for, Lisa?"
"Stealin' from th' Good Wheel."
WQCH Radio, 02/13/17:

"LAFAYETTE POLICE ARRESTED A LOCAL WOMAN FOR TAKING DONATED ITEMS FROM THE GOODWILL STORE IN THRIFTY CENTER.
"52 YEAR OLD LISA KAY DOVER WAS CHARGED WITH THEFT BY TAKING, AFTER VIDEO CAUGHT HER COLLECTING POTS AND PANS FROM THE REAR AREA OF THE STORE ON MONDAY MORNING.
"ACCORDING TO THE REPORT, SHE ADMITTED TAKING THE ITEMS AND TURNED THEM OVER TO POLICE."

"It's time to make the donuts."
Chattanooga's Dunkin Donuts franchisee plans to open a central bakery in Rollins Industrial Park off Hwy 151 in Ringgold – a short commute for many in Walker County.
The bakery will serve Bluemont Group's 24 existing DD stores in the region and will be built to support a planned sixty eventual franchises. About forty jobs will be created (or relocated) to the bakery when it opens late this year.
(Another reminder that Walker County should have been and still should be focusing its economic development activities and road-widening push on 151 between Naomi and Ringgold… If the money invested into the Audia site had been spent along that corridor instead of in Noble, we would have gotten a lot more out of it.)
Sadly, you won't be able to buy the donuts directly from the bakery.


Have you ever gotten a telemarketing call from Georgia Fraternal Order of Police?
If you donated to that group through the fundraising call, only 18½¢ of every dollar you gave made it back to the FOP – the rest went to the company making the calls.
Of the 18.5% FoP DOES get, only a small fraction goes to buying bulletproof vests and equipment as the telemarketers claim.


"Tex" McIver, accused of shooting his wife last September and facing charges of involuntary manslaughter, has now stepped down from the state's election board.
McIver, and others on the board, were rightly criticized when he was allowed to stay on the panel despite potentially going to prison for the shooting.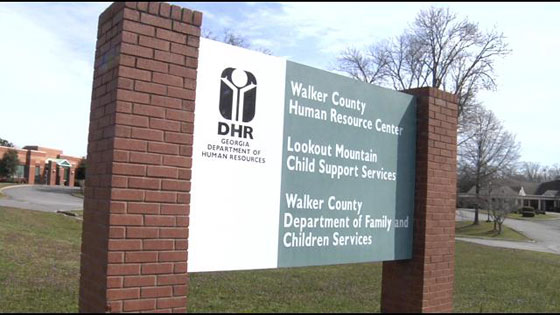 When a child is taken into care by DFCS, due to abuse or a family situation, where do they go?
In many Georgia counties, they go pretty far off – because there's not a local foster home available.
"In Catoosa County, 116 children are in need of state care, but there are only 14 foster families"
Not sure how many foster homes Walker County has, but we recall a year or two ago Walker DFCS had less than twenty. And there have to be a hundred-plus kids in the system, just in this county, at any given time…
Some go to homes in other communities. All too many go to group homes or stay a night (or several) in a hotel with a caseworker. We've even heard of kids who spent the night in a DFCS office with a caretaker for lack of options.
This is unacceptable, and you may be meant to help put an end to it.


The south and peanuts are forever connected, but the first peanut actually grown in the south has likely never been eaten by the majority of living southerners. Or anyone else.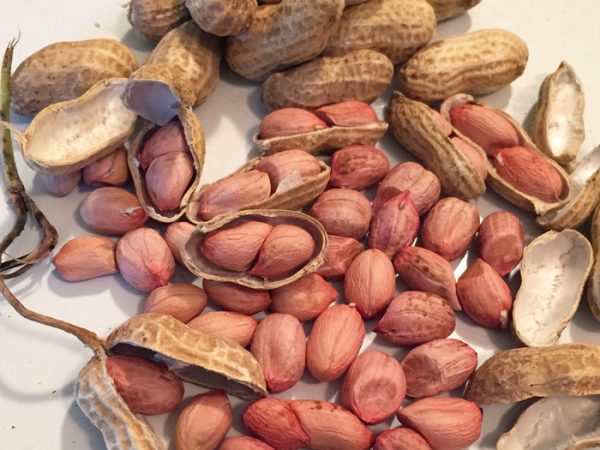 Now the original peanut, Carolina African, has been brought back from the edge of extinction – much to the delight of people experiencing it for the first time.


For today's links and any breaking news, follow the Underground on Facebook or Twitter.