2016
05.07
Saturday evening's Republican debate in Rock Spring was very lightly attended by the community.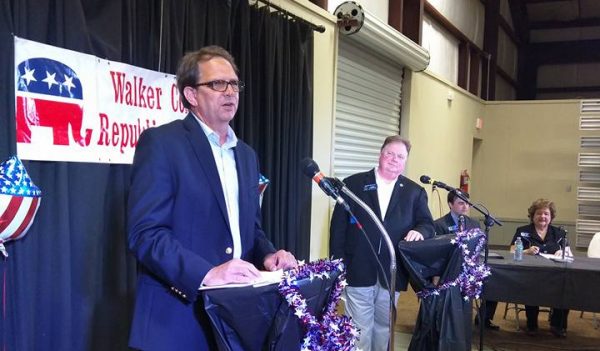 Senator Mullis and his opponent Lanny Thomas both spoke, as did Commissioner candidate Shannon Whitfield. Independent Commissioner candidate Perry Lamb was also in the crowd at the Agricultural Center, along with some past candidates for the office and Walker Republican Party leaders.
Mike Peardon was conspicuously absent, a situation reflected in the headline of every mainstream report about the debate.
Peardon explained his non-attendance afterwards, saying he chose not to participate because of Republican Party leaders who are actively campaigning against him. He also said that he made the party chairman, Matthew Williamson, aware that he was likely not going to participate on the Wednesday before the debate. Williamson did not notify media that Peardon would be absent, and when asked about Peardon's absence during the debate told reporters to go ask the candidate.
That led to stories about the debate focusing on Peardon's "unexplained absence" instead of reporting on what was actually said during the meeting.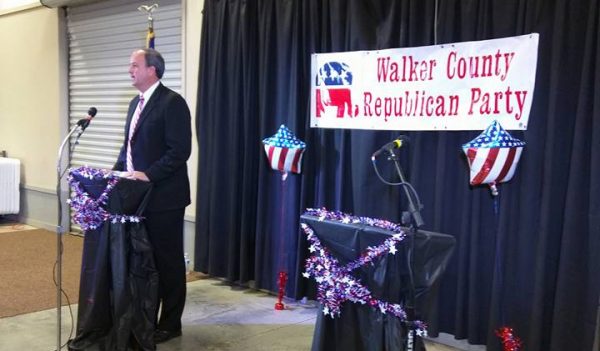 Peardon's concerns about the party are understandable; party leaders are giving money and actively campaigning for his opponent, Shannon Whitfield, even as both are engaged in a campaign to become the Republican nominee to replace Bebe Heiskell. However, he should still participate in community events – not to endorse the party, but to communicate with the citizens and voters.
Peardon HAS participated in an LU Q&A interview, which Mr. Whitfield has snubbed. The results of that interview, and highlights from the event he didn't attend, will be shared here soon.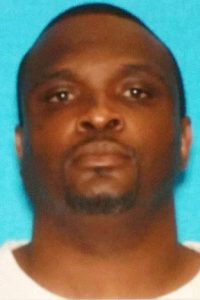 Dewayne Ray Burns, Chattanooga suspect who escaped from police after crashing his car in Chickamauga Battlefield last Friday, has been arrested in Mobile Alabama.
The 6'5 suspect was able to hide from local police and make it across Alabama before being found by US Marshals. He's being brought back to Fort Oglethorpe to be charged there, then presumably will go back to Chattanooga to face charges for additional crimes.
The GBI is conducting an investigation of Fort Oglethorpe officers who fired shots at Burns during the initial chase, as required any time there's a police shooting. Apparently none of the shots fired struck the suspect.
The incident began with domestic violence in Chattanooga.



Many employees of Walker County Schools hesitate to speak up or speak out, because they're afraid of the consequences.

That's one concern brought up by Saddle Ridge teacher Jim Barrett, head of the Walker County Association of Educators, at a School Board candidate event in late April.
The school board and superintendent deny it, but that culture of intimidation and fear has existed within the school system for decades.


Violence, violence…
WQCH Radio, 04/25/16:

"POLICE WERE CALLED TO MOUNTAIN SHADOWS APARTMENTS ON A 'FIGHT IN PROGRESS' CALL, [last] FRIDAY AFTERNOON. A NEIGHBOR IN THE WEST MAIN STREET APARTMENT COMPLEX REPORTED HEARING A LOUD ARGUMENT AND 'THINGS BREAKING'.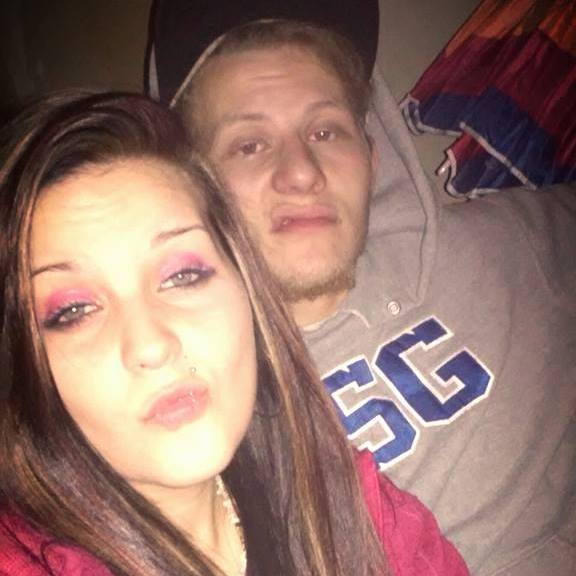 "22 YEAR OLD DAVID VICTOR BENITEZ AND 17 YEAR OLD DESTINY ANN FRASHIER WERE BOTH CHARGED WITH DISORDERLY CONDUCT. THEY REPORTEDLY BROKE EACH OTHERS CELL PHONE DURING THE ARGUMENT, BUT NEITHER WANTED TO PRESS CHARGES FOR THE DESTROYED PROPERTY."
Sounds like a love you/hate you kind of situation between a couple.
On LU Facebook Mr. Benitez owned up to his behavior, saying "we got little rowdy and loud..we did not lay a finger on each other and it bout lasted 3 min. No excuses… Should have controlled emotions."
A minor incident that they'll both hopefully learn from.


Perry Lamb is also running to replace Bebe Heiskell, but his name won't be on the ballot in May.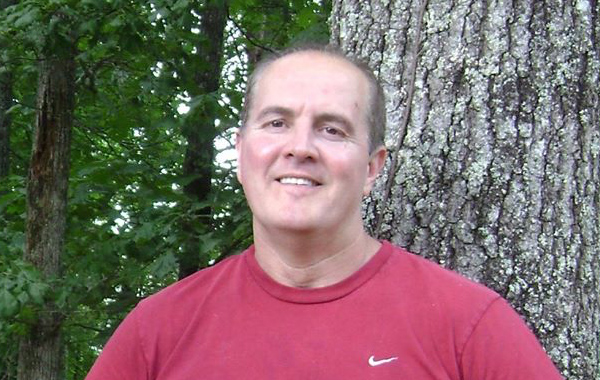 Lamb has chosen to run independent, not affiliated with a party, and if he can qualify his name will be on the list of candidates in November. He said he doesn't want to compromise his values to please any specific party, and wants to run as a candidate for all people no matter what group they affiliate with.
But in order to qualify outside a party, he needs to collect a few thousand voter signatures. That's where YOU can help.
Lamb's campaign will be set up at Walmart today from 11 to 1:30, taking signatures from registered voters and helping those who aren't registered get signed up to vote (They will register anyone, regardless of who the registrant intends to vote for.)
Lamb himself will be there to meet potential voters from 12:30 to 1:30.
If you're not a Whitfield fan, and don't want Bebe reelected, Lamb can be a firewall if Mr. Peardon doesn't win the primary on May 24th. Even if you intend to vote Peardon for that race, if you don't care for the other two you should sign to help Perry get on the November ballot.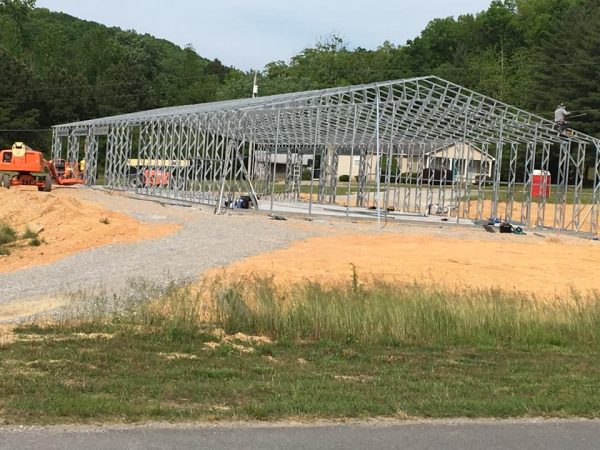 After several years of delay, the new livestock barn for LaFayette High School FFA is finally making good progress.
(Photo courtesy of Michael Gardner.)


Last Friday there was a (still unverified) report of a motorcycle accident on GA 136 on Taylor's Ridge, around 4 PM.
Eyewitnesses said the motorcyclist was alive and conscious, which is a good sign – but so far there have been no details of the accident released.
Be careful if you're on a motorcycle, and more careful if you're not.


Young mom from Rock Spring arrested again for drugs.
WQCH Radio, 04/30/16:

"A 'SUSPICIOUS VEHICLE' REPORT LED TO A DRUG ARREST EARLY [last] SUNDAY MORNING, ON PLEDGER PARKWAY. WHEN POLICE ARRIVED, THE FEMALE DRIVER TOLD THEM THE CAR WAS 'OUT OF GAS' AND SHE WAS WAITING FOR A FRIEND TO HELP.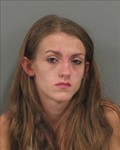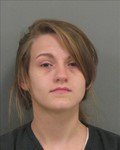 "SPOTTING A HOLSTER, THE OFFICER ORDERED THE WOMAN OUT OF THE VEHICLE IN CASE A HAND GUN WAS ALSO PRESENT. SHE WAS FUMBLING WITH A PURSE AT THE TIME.
"22 YEAR OLD HALEY MAE SIMPSON OF ROCK SPRING WAS CHARGED WITH POSSESSION OF METH, AFTER A CONSENT SEARCH TURNED UP A BAGGIE CONTAINING METH AND A GLASS PIPE, INSIDE THE PURSE."
Simpson has a number of prior arrests from the last twelve months that she's not yet gone to court for.
Plus: Walker County Arrests, April 25-May 1.



Are supposedly important Georgia Milestones school tests graded by professionals?
But that's OK – the state now says testing results from this year's Milestones tests won't be used to determine grade promotion or evaluate teacher performance anyway.
Some schools taking the tests online had technical problems that impacted student performance, so the whole stinking thing is being kicked out (at least for elementary and middle school grades) so nobody's held back for having a poor connection.



As expected, Gov. Deal vetoed a bill Tuesday that would have allowed state college students 21 and older with a weapons permit to carry on campus.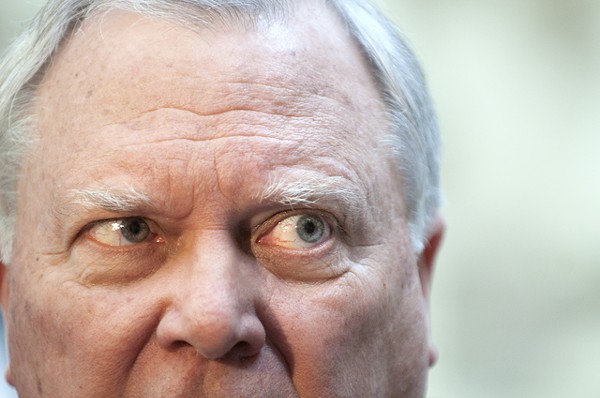 Deal, who doesn't care what you think because he's term limited and never plans to run for anything else, has taken a stand against young women at college protecting themselves, in favor of the education bureaucrats who oppose the law.
And state legislators can come home to claim they did all they could about it – as planned.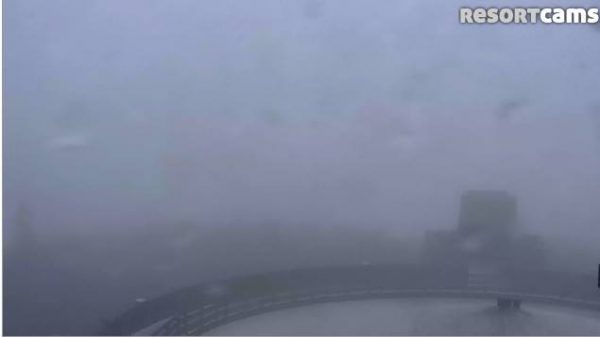 Snow in Georgia, in May?
Apparently so – Thursday, at Brasstown Bald, the state's highest point.


LaFayette library will host a "Royal Ball" fundraiser today, 3-5 PM. Tickets are $5, parents free with child admission.


For today's links and any breaking news, follow the Underground on Facebook or Twitter.