2016
01.16
Barbara Michelle Pemberton, 47-year-old grandmother from Kensington, sits in the Walker County jail facing two counts of abuse and murder after her grandson died inside a hot car.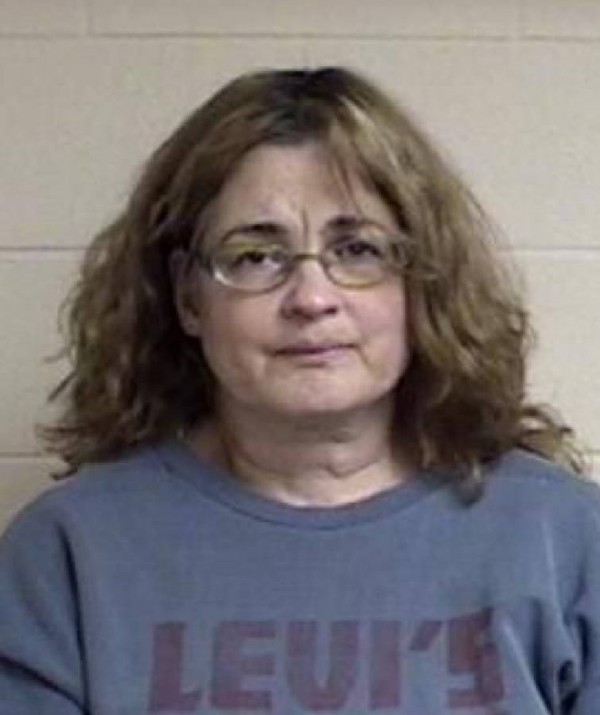 13-month-old Shadoe Braxton Pate was reportedly left inside a vehicle with the heat running and windows up, in direct sunlight, on Tuesday while his grandmother visited with friends in Fairview. Per reports the child was left inside the car for about FIVE HOURS and died due to extreme heat inside the vehicle.
According to investigators Ms. Pemberton was reminded several times through the day about her child in the car, by the friends she was visiting, but at no point did she physically go to the car to check – and the friends didn't go check on him, either.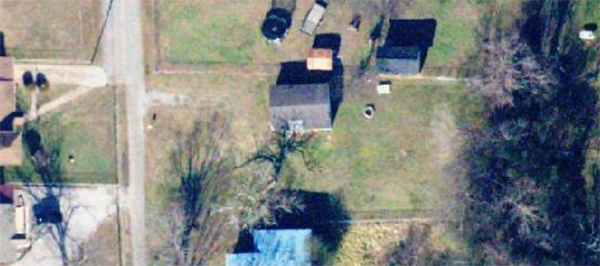 As required by law in the death of a child, the GBI has been called in to investigate and an autopsy was conducted on Thursday. This entire thing seems weird, beyond just an accident; any facts that contradict the stories of the grandmother or her friends will come out through that examination.
(There's a theory, and this is just theory, that the child didn't even die in the car and the car story is an excuse to hide what actually occurred.. Autopsy results will find the truth.)
This is the second child-left-in-car death in Walker in the last six months, the only two times we've ever heard of it happening here. That one also involved grandparents – but in the case last year with baby Jaxon the grandparents appear to have legitimately forgotten the baby instead of ignoring him for half a day as Ms. Pemberton seems to have done.

General Electric has found a new buyer for its appliance division and Roper in LaFayette: Haier of China.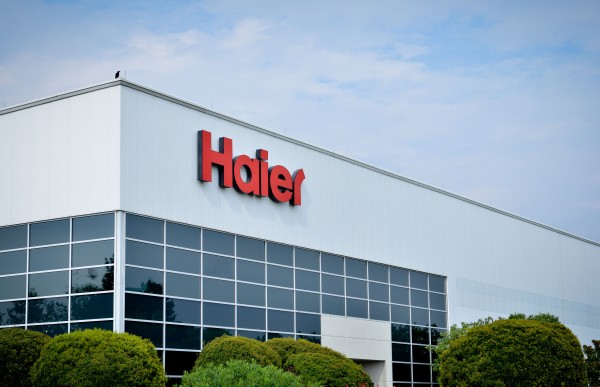 Friday morning GE verified earlier reports that Haier was the primary bidder, offering some $5.4 billion to take over the American unit known for stoves, fridges, and water heaters. (An earlier canceled deal with Electrolux was only worth $3.3 billion.)
The proposed buyout has already been approved by leaders of both companies but they've so far announced no timeline for when it will be completed. As before, the deal has to be cleared by the government but this one is more likely to go through since Haier has only a tiny presence in the US appliance market.




Commissioner Heiskell (or whoever runs her Facebook page) has been bragging about three roads being paved in the county under contract.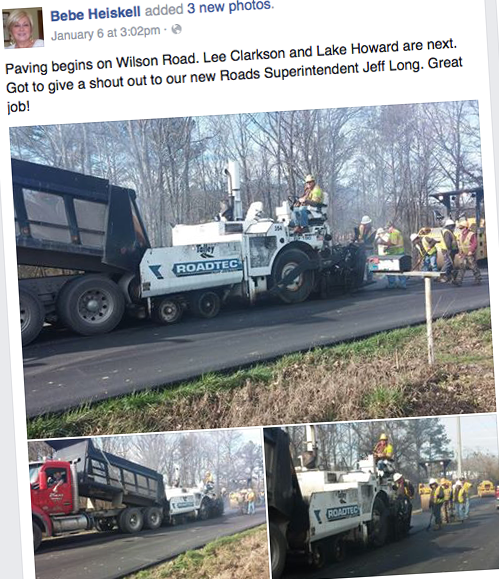 A handful of years ago Bebe used SPLOST tax money to buy paving equipment so we could do this work all in house and save money. Then she traded that equipment to Talley in return for a paving job, so now every time the work IS done they have to be paid to do it. (Notice what company's logo is on the sides of the equipment in the photo.)
Talley has been most generous with Bebe's campaign fund over the years, and their investment into her has paid off – for them anyway.
And once again she's not doing this with local tax dollars, which she's blown on other things. This is paid for by the state. She admitted it in her meeting last Thursday:
WQCH Radio, 01/12/16:

"WALKER COUNTY IS DOING SOME 'WINTER PAVING' THANKS TO A STATE D.O.T. LMIG GRANT. IT COVERS APPROXIMATELY 9 MILES OF ROAD RESURFACING, ACCORDING TO ROAD DEPARTMENT HEAD, JEFF LONG.
"PAVING IS CURRENTLY UNDERWAY ON WILSON ROAD IN ROSSVILLE. LONG SAID THAT LEE CLARKSON ROAD IN CHICKAMAUGA WILL BE NEXT, FOLLOWED BY LAKE HOWARD AND STRAIGHT GUT ROADS IN THE LAFAYETTE AREA.
"LONG ALSO SAID HIS DEPARTMENT IS WORKING WITH THE STATE D.O.T. AND CATOOSA COUNTY, TO GET A TRAFFIC SIGNAL INSTALLED ON HIGHWAY 27 AT LEE CLARKSON, IN CHICKAMAUGA. SEVERAL FATAL ACCIDENTS HAVE OCCURRED AT THAT INTERSECTION IN RECENT YEARS."
"…COMMISSIONER HEISKELL ALSO ADDED THAT WORK IS NEARING COMPLETION ON TWO PROJECTS: THE NEW COMMUNITY CENTER AT CEDAR GROVE, AND THE NEW COUNTY FIRE STATION AT HINKLE."
Those two projects are two areas where she's wasting money that should be used to pave roads on projects that benefit her campaign contributors and supporters. That Hinkle station, especially, isn't benefitting anybody but the Davenport family.
We have hundreds of miles of road, she paves nine miles in two years (not even using county money) and brags about it.
Now you want a cookie, Bebe? You want our support because this ONE time you did your job for <1% of the county's population?
The next election is less than 130 days away.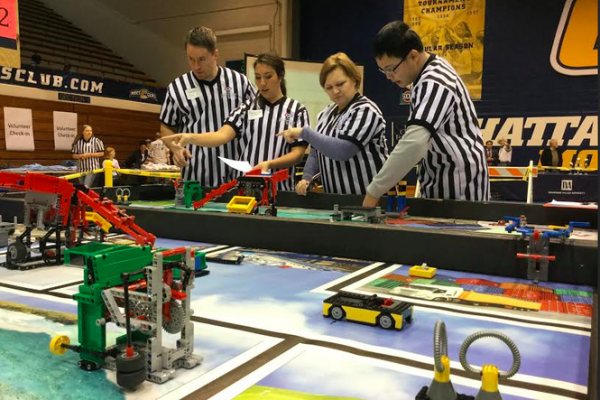 Walker County cleaned up Saturday in a regional LEGO Robotics semifinal match held in Chattanooga.
Of thirty participating teams, three Walker schools – Rock Spring, Gilbert, and Saddle Ridge – came out in the top seven and will go on to a championship in Atlanta scheduled for January 23rd.
The other teams that won are all from private schools or homeschoolers.


LaFayette is helping two local businesses – Syntec and Dixie Dye – expand. Not by giving them tax breaks or paying them to hire people, but by investing in electrical equipment to better serve their needs.
The city expects to make back its $60,000 cost within a year by selling more power to the companies even as they expand and hire more people.
That decision was made in the December council meeting:
WQCH Radio, 12/15/15:

"TWO LOCAL INDUSTRY EXPANSIONS WERE ANNOUNCED AT MONDAY'S MEETING OF THE LAFAYETTE CITY COUNCIL. EACH WILL REQUIRE 2500 KILOVOLT TRANSFORMERS, SOME OF THE LARGEST EVER USED IN THE CITY ELECTRIC SYSTEM. COUNCIL VOTED TO BUY THE TWO TRANSFORMERS AT THE LOW BID OF $20,500 EACH, TO SERVE SYNTEC AND DIXIE COLOR.
"SYNTEC, LOCATED ON PROBASCO STREET, IS ADDING NEW MACHINES FOR INCREASED PRODUCTION CAPACITY, ACCORDING TO CITY MANAGER DAVID HAMILTON. THEY WILL NEED THE NEW ELECTRIC CAPACITY BY JANUARY.
"DIXIE COLOR IS A NEW SPIN-OFF FROM DIXIE DYE OF LAFAYETTE. THEY HAVE PURCHASED THE FORMER PSI BUILDING OFF SOUTH CHATTANOOGA STREET AND WILL MAKE COLORING PRODUCTS FOR THE LAMINATE-FLOORING INDUSTRY, STARTING IN MARCH. THE COUNCIL APPROVED THE PURCHASE OF A THIRD BIG TRANSFORMER AFTER THAT TO SERVE AS A 'STAND-BY' REPLACEMENT FOR THE TWO COMPANIES. THE TRANSFORMER PURCHASES WILL BE RECOUPED RAPIDLY BY THE INCREASED USE OF ELECTRICITY IN THE TWO PLANTS, ACCORDING TO HAMILTON.
LaFayette spending $60,000 on three electrical transformers = more economic benefit than Walker County spending $20+ million on the Audia plant.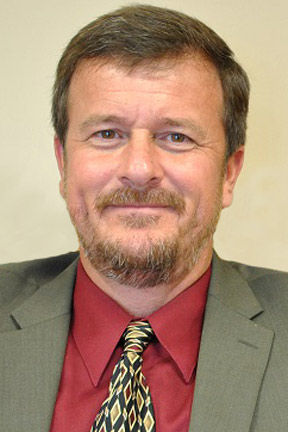 LU has recently posted several things about County Commissioner candidate Shannon Whitfield. But Whitfield isn't the only person looking to take Bebe Heiskell's job: Mike Peardon of Catlett has also announced his plans to run.
Peardon owns a trailer park and a construction business. His stated goals for the job, if he's elected, are cutting county debt while protecting county employees, adding transparency to county government, and selling county-owned "investment" property.
Peardon, unlike Shannon Whitfield, signed LU's petition asking for a vote on sole commissioner government over a year ago.
The final official list of candidates for Commissioner and other local offices won't be set until candidate registration ends in March.


Tuesday a proposal to fix problems with Georgia's existing medical cannabis rules gained the support of nearly enough State Representatives to pass the GA House. (The bill has been endorsed by Steve Tarvin.)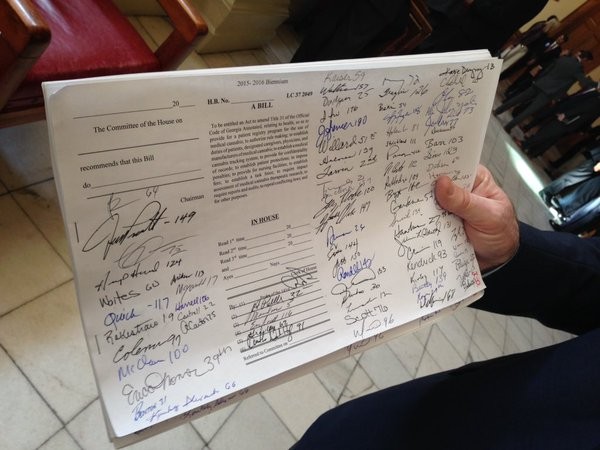 The law, HB 722, would allow between two and six companies to legally grow a form of marijuana and convert the crop into cannabis oil or pills for pharmaceutical use.
Current law allows certain patients to use medical cannabis oil, but doesn't allow it to be produced in the state.
HB 722 also places new restrictions on who can qualify for the products and where/how they can be used – specifically prohibiting smoking cannabis even for medical reasons.
[Here's the actual bill being considered, as filed. Everybody should read the actual legislation proposed in these posts, not just read a summary from the media or from LU. We'll make it easy and post links to them when we can, so you can make up your own mind.]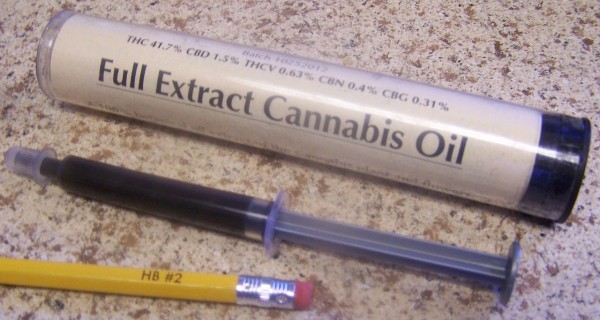 A legislator committee about this subject said it was a bad idea and Governor Deal reportedly opposes it (he doesn't think there's enough demand for medical cannabis to entice any companies to grow it, and he's listening to voices like the Sheriff's Association that oppose it), but looks like there's a lot of support anyway. The public in general certainly supports the idea even if Deal and the GA Baptist Convention don't.
As long as they keep it from legalizing recreational marijuana in any way, this should pass easily.
Also coming: suggestions for fixing the state's broken laws that regulate (read: stifle) craft brewing.


LaFayette will be tinkering with the garbage pickup schedule again next month. Soon trash pickup will be on Monday or Wednesday for some sections of town, while others will continue having trash collected on Tuesday or Thursday.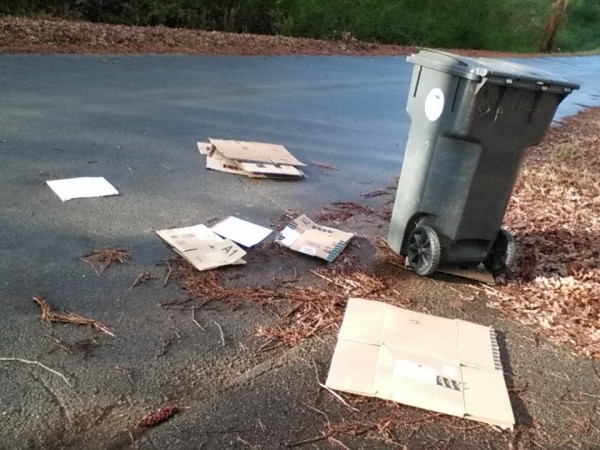 It won't be twice a week pickup again (which we lost four years ago), but half the town will have to adjust to taking their bin down on a different day of the week.
Reports say this is a way for the city to save money by delaying repairs or replacement of a garbage truck.


Local arrests, 12/31-01/06.
Thomas, Rose, Rogers, Brown, and many more.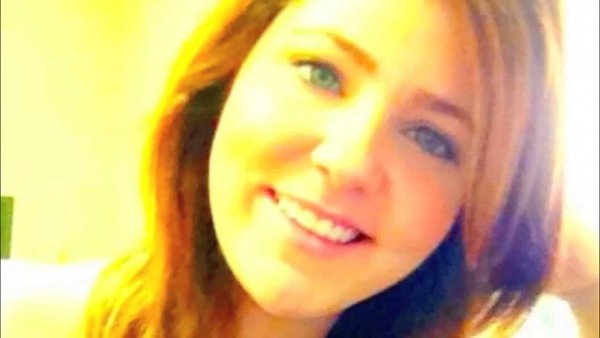 Three Savannah men were indicted during December for the 2013 murder of college student Rebecca Lorraine Foley.
Foley was a native of Summerville, she graduated Chattooga High in 2009 and later moved to Savannah for school.


Councilman Chris Davis explains progress (and lack thereof) for repairs on South Chattanooga Street, and asks drivers to be patient as the city replaces utilities under the road before fixing pavement.


Since 2010, law officers in Georgia have shot and killed 184 people. About half of those were unarmed or shot in the back, and in 11 cases the dead individual had no weapon AND was shot in the back.
Most police shootings were necessary and justified, but it's probable that a handful were not – however no officer in the state has been held responsible for a single one of those deaths. (Not to mention unjust police actions that involve injury or theft but no dying.)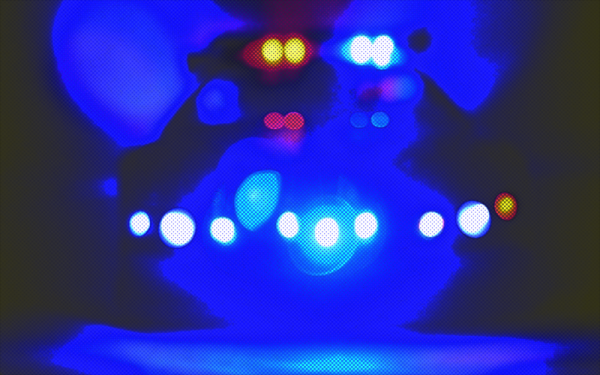 Even the guy in charge of officer training in Georgia says our cops don't get enough training in how to use (or not use) deadly force.
Georgia needs higher standards for its law enforcement officers to make sure every death is justified. Unfortunately when questions like this come up, the majority knee-jerk reaction is to defend every officer everywhere for every action, even the most corrupt.
Don't get us wrong – most of the time when an officer shoots somebody it's a last resort and cannot be avoided, a justified action to save his own life or the life of another. But even those justified shootings look bad when we don't hold officers accountable when there IS a bad shooting.
Every cop should be held to a high standard, and most of them would meet that standard. The ones who don't should be in another line of work, because having bad police on the job gives every good cop a bad name too.
Don't expect any change at the state level any time soon with the attitude most folks have around here.


Whitfield County's board is asking the state to end "County Surveyor" as an elected position there, saying they normally just bid out surveying jobs and don't use the elected officer for that purpose anyway. Eliminating the position would save them over $10,000 a year.
Would that be a good move for Walker County too? Do we need an elected surveyor with a dedicated office and (tiny) budget, or should the county just bid out surveying jobs?
No offense intended to Charles Wardlaw, nice man, but is his job needed in this era? A report from 2012 said he's held the job for 42 years and only faced an opponent on the ballot twice in that time, plus he's got a private-sector survey business that would get most of the county's surveying jobs anyway.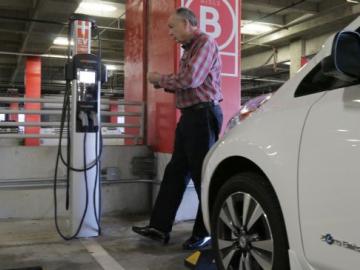 Since Georgia's tax credit for buying electric cars was killed last year, sales of electric vehicles have fallen in the state by 90%.
GA was among the top states for adoption of electric cars, until the state stopped basically paying people to buy them.
The tax credit certainly encouraged people to buy them, but if it's something people won't buy without a tax incentive, just for environmental benefits and gas savings, is this really a viable product?


For today's links and any breaking news, follow the Underground on Facebook or Twitter.