2016
01.11
Murder case against Shaina Layne Hughes of LaFayette goes before a grand jury in Chattanooga.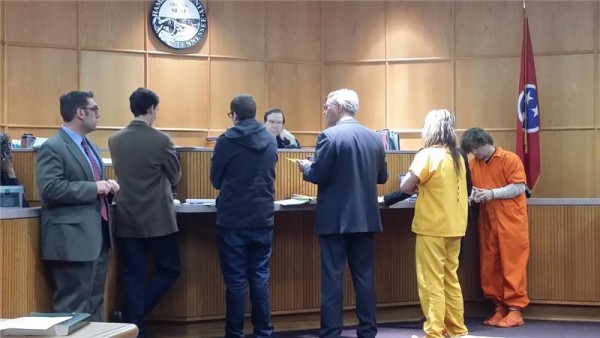 Hughes, 18, is accused of luring Peyton Hogan to a robbery by offering him sex for drugs on Facebook. Prosecutors say Hogan was shot to death in November by Quincy Goodine after he refused to turn over his narcotics.
The murder happened at the Hamilton County home of a 13-year-old runaway who was later found with Hughes and Goodine in Gordon County, GA.


Commissioner candidate Whitfield answers LU's question/comment about his support for SPLOST in 2013. Sort of.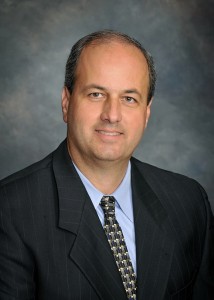 This is really the only part of his post that matters: "I have always supported the SPLOST tax when placed on the ballot. I have voted for it 100% of the time. I feel this is one of the most fair forms of taxation. It also allows tourist from outside our county to contribute to the building of our local infrastructure, and reduces the burden on the property owners."
Somebody should ask him now, what tourists? Most of the SPLOST is paid by Walker residents buying diapers and gasoline, not flatland touristers visiting Disneyland Rossville.
(Those of us on the south end of the county who can't easily hop to Fort O. or Chattanooga for dinner and shopping every day – like North Walker residents do – pay a much higher share of the tax – which is why it always finds more support in Rossville and Chickamauga.)
Most of his response is about what the SPLOST tax is (which we knew), and not why he thought the proven liar sole commissioner wouldn't waste it again in '08.
He also basically admitted that he'd vote for SPLOST again under Heiskell even though everybody's seen how she handled that money in the past. His voting for SPLOST in 2013 (and encouraging others to do the same) after the way Bebe used 2008 funds show he's either naive or intentionally turned his back to abuse.
Some questions here, and other important ones he's been given (such as his plans for the 911 center's budget and how much his company gets from county's fuel sales each year), remain unanswered.
Looks like he's all about indirect responses that dodge the meat of what's asked.


Medical marijuana, school funding, religious freedom, gambling, beer, and more. Hot topics the General Assembly will try to tackle (and probably screw up) during this year's legislative session.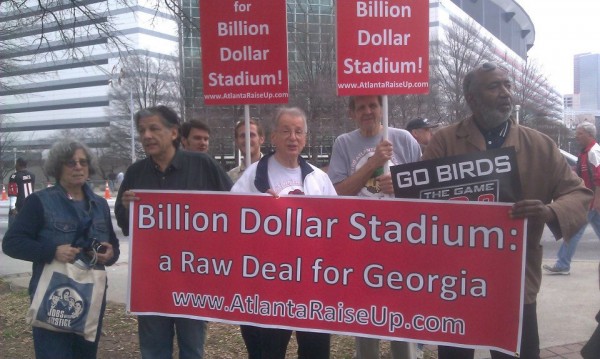 Another law they'll consider will exempt tickets for certain sporting events from state sales tax. The purpose of this is to attract a Super Bowl to Atlanta after the Falcons' new tax-funded stadium is finished next year.
Less sales tax paid by out-of-town millionaires attending the Super Bowl or NCAA Championship means MORE tax burden carried by the people who actually live here.
The fun begins today in Atlanta.



Domestic violence in the projects.
WQCH Radio, 01/07/16:

"A CHICKAMAUGA MAN WAS CHARGED FOLLOWING A DOMESTIC INCIDENT AT A LAFAYETTE HOUSING AUTHORITY UNIT ON STEELE STREET IN LAFAYETTE, TUESDAY. POLICE GOT THE CALL FROM A DFACS WORKER, AND WHEN THEY ARRIVED AT THE UNIT, FOUND A MAN IN THE YARD AT THE REAR OF THE APARTMENT.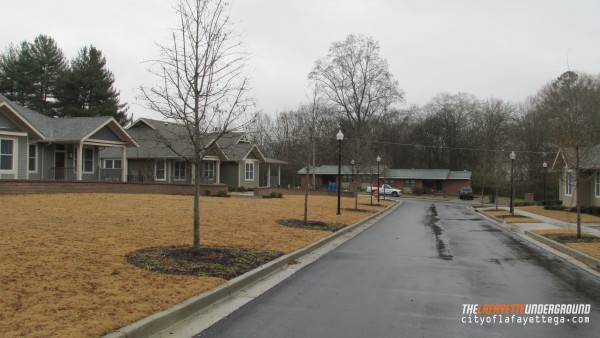 "AFTER TALKING WITH THE FEMALE VICTIM THEY ARRESTED JAMES RICHARD SILVERS. HE WAS CHARGED WITH SIMPLE BATTERY UNDER THE FAMILY VIOLENCE ACT AND INTERFERENCE WITH GOVERNMENT PROPERTY, FOR ALLEGEDLY BREAKING OUT THE KITCHEN WINDOW OF THE GOVERNMENT HOUSING APARTMENT.
"HIS GIRLFRIEND TOLD POLICE THAT SILVERS WAS UNDER COURT ORDER NOT TO BE PRESENT WITH HER CHILDREN UNLESS A SPECIFIED RELATIVE WAS PRESENT TO SUPERVISE. POLICE LEARNED THAT THE WOMAN HAD LET SILVERS STAY IN HER APARTMENT THE NIGHT BEFORE THE INCIDENT. THAT MORNING, HE RETURNED, DRINKING, AND ALLEGEDLY SHOVED HER. SHE TOLD POLICE HE ALSO ATTEMPTED TO TAKE HER PURSE AND PHONE."
The way this is worded isn't totally clear but it sounds like the victim here is also the girlfriend / woman with children / woman who let him sleep there the night before.
That'd mean she had a TPO on him and still let him in. Second, third, fourth, etc. chance..? That's a lesson for everybody: if he's bad enough to get a restraining order against, don't let him back in the house. Especially not for a sleepover.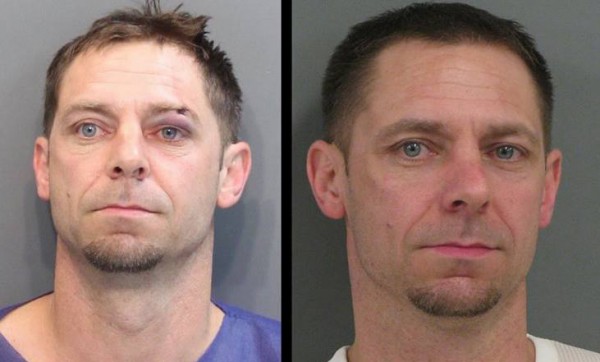 James Leon Works, wanted in Catoosa on rape charges, has been apprehended.


Medicare reimbursement for 758 hospitals will be cut by 1% in 2016, due to those hospitals failing to hit patient safety goals set by Obamacare laws.
Hutcheson, under old management, failed to meet those goals two years in a row and will have to make do with less Medicare money over the next twelve months even under its new almost-owners.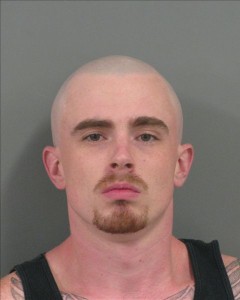 WQCH Radio, 01/04/16:

"THE DRUG TASK FORCE ASSISTED DNR RANGERS INVESTIGATING A REPORT OF NIGHT HUNTING AND TRESPASSING ON DEERFIELD ROAD IN THE COVE.
TASK FORCE COMMANDER PAT DOYLE SAID THAT 26 YEAR OLD JONATHAN DEREK GILBERT OF A CHAMBERLAIN ROAD ADDRESS, WAS ARRESTED ON MULTIPLE CHARGES.
"DOYLE SAID HE WAS IN POSSESSION OF SUSPECTED ICE-METHAMPHETAMINE IN LIQUID FORM, FOUND IN SYRINGES. GILBERT WAS ALSO CHARGED WITH PAROLE VIOLATION, POSSESSION OF A FIREARM BY A CONVICTED FELON AND SEVERAL HUNTING VIOLATIONS.
DOYLE SAID ANOTHER SUSPECT WAS TICKETED ..FOR HUNTING VIOLATIONS."

Georgia's enforcement of laws regulating charities – making sure organizations that claim to be charitable actually are – falls well short of where it should be.
From fake cancer centers to unmarked donation boxes, along with crooked churches and the police-run charity scam we know all too well in Walker County: Georgia is becoming a hotbed of fake non-profit organizations taking advantage of public generosity.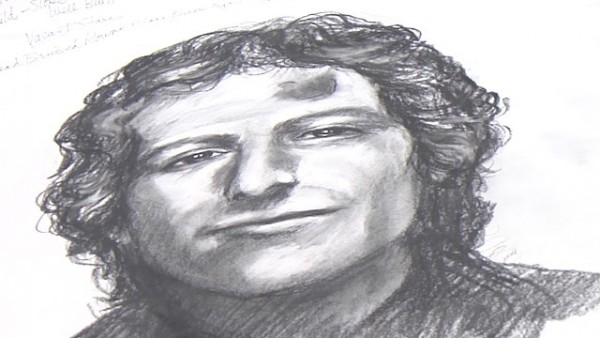 Walker and Chattanooga investigators seek answers in a 21-year-old Chickamauga murder case.
There's an award available to anyone who can help solve the December 1994 murder of James Harris. A suspect seen near the scene is depicted above.


So you wanna keep honeybees?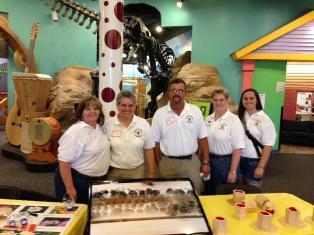 Chattooga County Beekeepers will be teaching an introductory apiculture (bee keeping) class next Saturday from 8 AM to 4 PM. Registration for the $35 class is due by Wednesday.
If that one doesn't fit your schedule or you need more, Tennessee Valley Beekeeper Association is offering a mentoring program for bee-ginners. Registration for that program, which sounds like it goes through the year, is January 25th.


For today's links and any breaking news, follow the Underground on Facebook or Twitter.