2016
01.09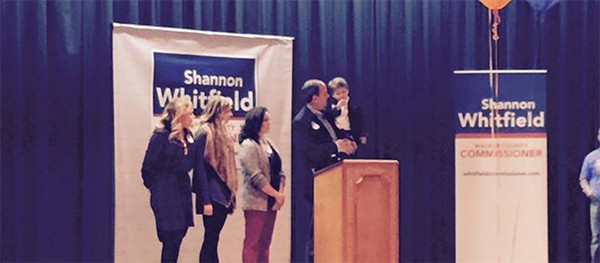 Walker Commissioner Candidate Shannon Whitfield takes the gloves off and calls Bebe Heiskell to the mat for the amount of money she's blown, from SPLOST, the Development Authority, and property tax revenue. The data is dead on, and his concerns in this (somewhat rambling) Facebook post match ours.
"..By September 2015 the Heiskell administration had maxed out the 10 million dollar line of credit, by borrowing the remaining 5.5 million dollars. Ms. Heiskell and Mr. Oliver are currently having different accounts of how they spent the 5.5 million dollars, when they maxed out the line of credit."
"..With this letter Ms. Heiskell is admitting they broke state law by misusing SPLOST funds,and that these funds would have to be put back in the SPLOST account. When will the Heiskell administration put the money back in the SPLOST account?"
"..The property tax funds were to be used for the operation of the county over the next 12 months in 2016. Instead, the tax commissioner was having to keep daily running totals trying to collect enough property tax dollars to pay off the loan before year end. Once again this will cause the county to be short on operational capital over the next 12 months. Will this cause the Heiskell administration to create yet another new loan to operate the county in 2016?"
That said, where was he six months ago? Where was his voice of opposition when the Development Authority and Hospital Authority were digging the debt hole deeper? This isn't a NEW mess, it's just worse. And why did he support SPLOST in 2013 when the last one was wasted just as much as the current one?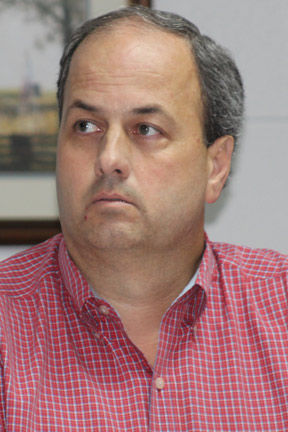 Whitfield's campaign Facebook page had pro-SPLOST material on it when his current campaign launched, left over from his push for the tax as a Chickamauga councilman.. Those have been removed now, but he was a tax cheerleader when it was being voted on. Now that it's set in stone through 2020 he's questioning it.
Easy to complain NOW when nothing can be done, but it seems he was on the bandwagon for Heiskell and a cheerleader for SPLOST until he decided he wanted her job, and now he's saying what's necessary to get votes.
Whitfield is being asked a lot of questions, and the answers he's giving are often vague, political, or "I'll tell you later." That's NOT what Walker County is looking for.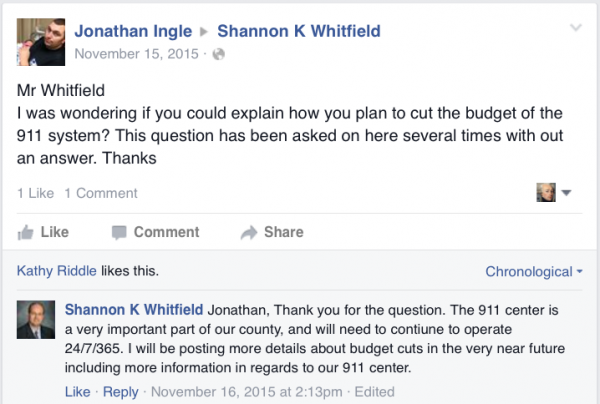 Hopefully Walker County voters will get some answers about Whitfield's curious change of heart (on multiple topics) before the vote in May.


Monday in a special meeting, three LaFayette City Council members who won reelection with no challenge last fall – Chris Davis, Judy Meeks, and Wayne Swanson – were sworn back in to their respective seats.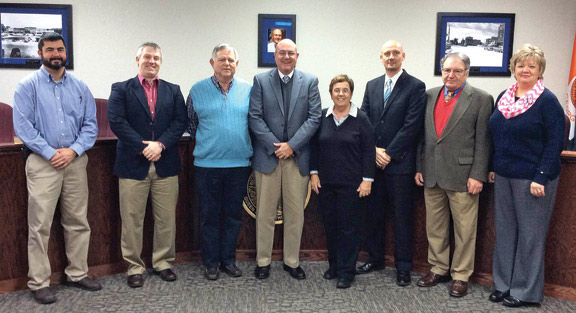 The council then named Judy Meeks Mayor Pro-Tem – meaning she's in charge of council meetings and serves as mayor when Andy Arnold isn't available.
Meeks, a Mt. Vernon Mills employee with two adult sons working for the city, is LaFayette's first female Mayor Pro-Tem.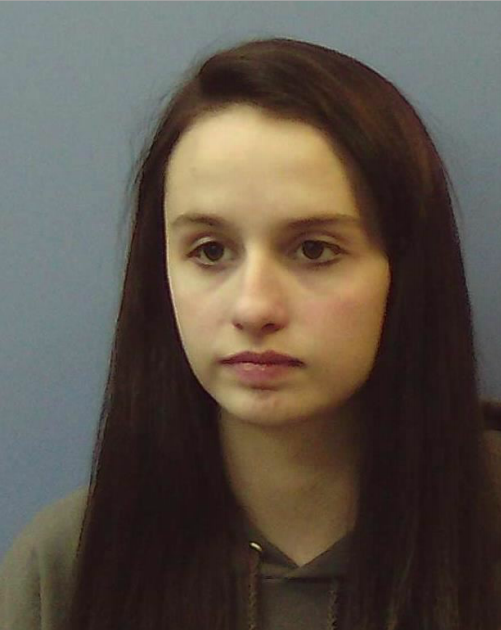 18-year-old LaFayette girl, Rachel Renee McWilliams, arrested for statutory rape against a 14-year-old from Chattooga County.
Per sources, McWilliams attends school in Chattooga despite living in Walker County. Reports say she and the unidentified 14 year old boy had three sexual encounters – none on school property. She has been released on bond.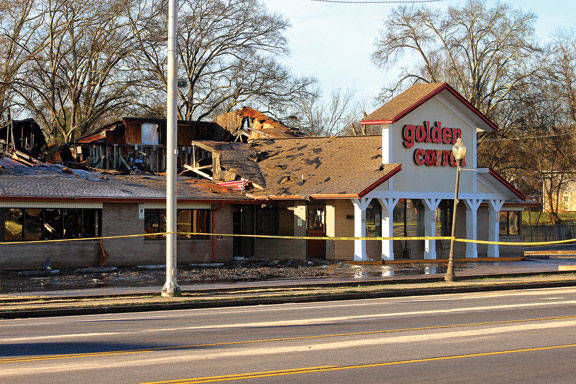 Investigators believe the fire which claimed Fort O's Golden Corral Wednesday morning started in the restaurant's attic, but don't yet know how the fire began.
A fire in the attic suggests an accidental blaze, likely something electrical, but that's only speculative until the state fire inspector releases his report.


The family that fights together…
WQCH Radio, 01/04/16:

"A FAMILY ARGUMENT OVER THE OWNERSHIP OF A CAR, LED TO AN ARREST LATE TUESDAY NIGHT IN LAFAYETTE.
"A FEMALE RESIDENT ON FORTUNE STREET REPORTED HER CAR HAD BEEN STOLEN, ACCUSING HER FATHER OF TAKING IT. SHE INFORMED POLICE THAT HE WAS ON HIS WAY TO HER HOME.
"POLICE PARKED NEARBY AND 54 YEAR OLD DAVID RAY BANKSTON SPOTTED THE PATROL CAR. HE STOPPED AND TOLD THE OFFICER THAT THE THEFT REPORT WAS A LIE, AND THAT HIS DAUGHTER HAD SOLD HIM THE CAR. THE OFFICER ASKED HIM TO RETURN TO HIS HOME TO 'COOL DOWN'.
"INSTEAD, BANKSTON DROVE TO THE VICINITY OF HIS DAUGHTER'S HOUSE AND CONFRONTED HER WITH LOUD OBSCENITIES, AT WHICH POINT HE WAS ARRESTED ON A DISORDERLY CONDUCT CHARGE."

Fort Oglethorpe PD seeks help from NWGA residents to find a man wanted for rape.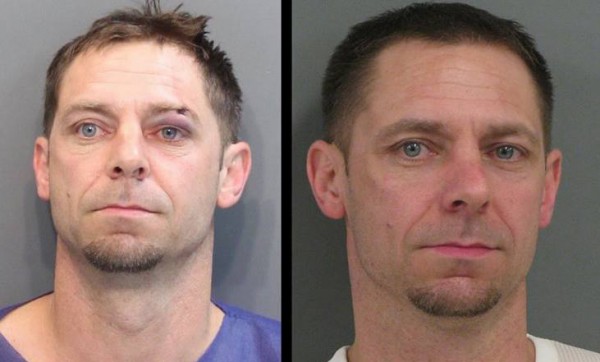 James Leon Works Jr, 42, is thought to be traveling in a silver Nissan Rogue with Tennessee plates. If you see him, call 911 or FOPD at 706 866-2512.


Was there asbestos inside the old Barwick mill?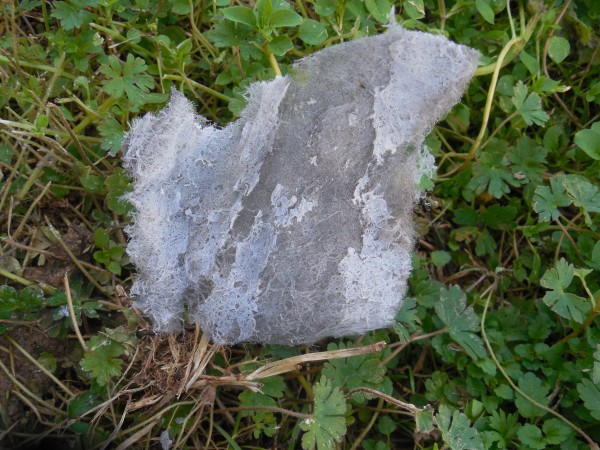 EPA officials say they still don't know, but expect to find out for sure in a report this week [next week?] – two months after the plant burned.


Free identity theft protection for 6+ million Georgians.
Last fall Georgia Secretary of State Brian Kemp's office released personal data on 6+ million registered voters to entities that had no business with it.
The state is now paying for a year of identity theft protection for those involved. If you're a registered voter in GA, or have been in the past and never moved your registration elsewhere, you were breached and can sign up for free credit/ID monitoring here.
The state is paying $1.2 million for this credit monitoring service, so you might as well use it. Signup takes literally less than five minutes.
Total cost to the state for SoS Kemp's screwup is $1.6 million so far, and growing fast with lawyer's fees for those hired to defend Kemp from a related class action lawsuit.


What is "Forest Kindergarten" ?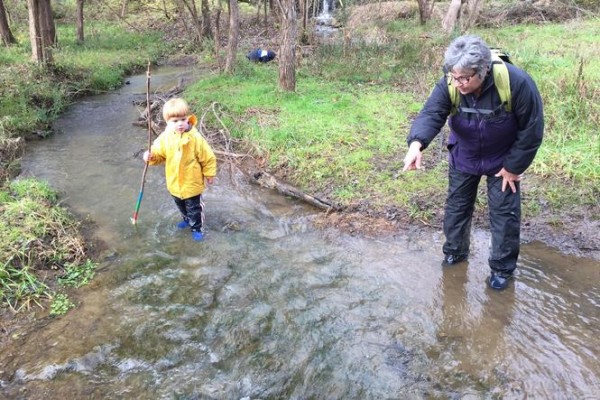 Hands-on nature teaching for 4-6 year olds has been a hit in private school/daycare settings, and now Gilbert is the first in THIS country to offer it to students in public school.


Later today park rangers at Chickamauga Battlefield will lead a tour showing how the park's terrain impacted the battle fought there in 1863.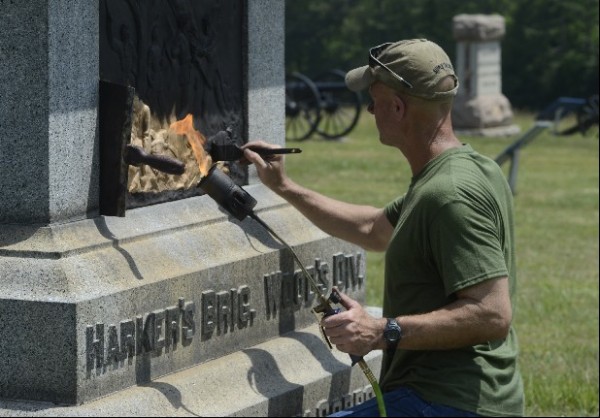 Chickamauga, like most National Park Service properties, needs over $26 million in repairs, maintenance, and upgrades – but the work has been pushed back for budgetary reasons.


Douglasville's police department recently presented a program about responding to and surviving a mass shooting. How to get away, how to hide, and how to fight back when necessary.
Is this something LPD or the Sheriff's Office should be showing citizens here?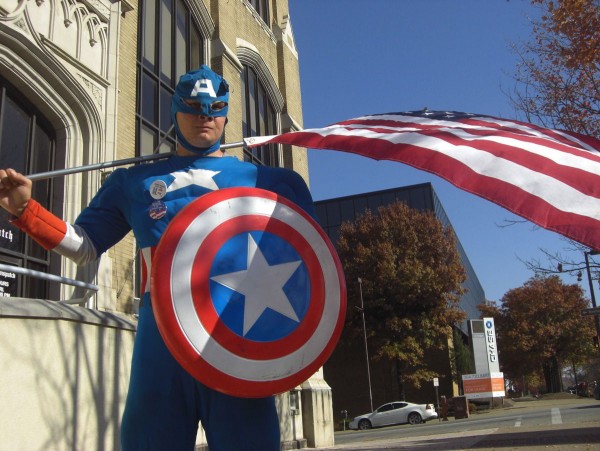 A Dalton man has walked over 5,000 miles dressed as Captain America, bringing attention to the needs of veterans and raising money for VFW's across the country. Former carpenter Allen Mullins has been walking since 2009 when he sold his possessions and took off on foot.


Campaign finance reports filed by Georgia's top elected officials often contain errors, some to the tune of thousands of dollars.
Because of their actions to weaken state ethics laws and cut the budget of the agency responsible for enforcing those rules, nothing is done about it.




For today's links and any breaking news, follow the Underground on Facebook or Twitter.