2015
09.17
$2,400 in interest, per day, for thirty years. On the backs of taxpayers.
That's the kind of debt deal Walker County is entering into, in an agreement approved by Judge Wood on Tuesday with taxpayer input intentionally stifled.
All so Bebe can hide the expenses of Mountain Cove Farms, keep that property from being sold, and avoid raising taxes this year so she can win another election.
How did court actually go on Tuesday?
It's said a picture is worth a thousand words. So instead of spending time typing another two or three thousand words about what happened in court with the bond and tax issue, here's a picture that summarizes what occurred: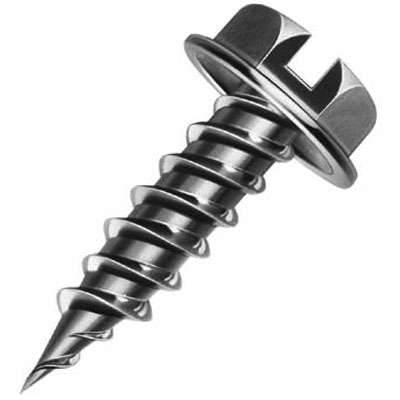 Tuesday night about 150 people showed up at a Walker County School Board meeting (at the old Osborn School in Chickamauga) to protest the unexplained firing (?) of a principal from the north end of the county. Deputies were called in at one point as the crowd grew aggressive.
Parents and teachers think Lori Vann was forced to resign from Cherokee Ridge Elementary in Wallaceville, but they don't know why – and the issue wasn't discussed during the public portion of Tuesday's meeting.
When the "executive session" after the meeting ended, Superintendent Raines told remaining citizens that the principal they fear was fired is just "on vacation."
Cherokee Ridge's Web site still lists Vann as the principal; so far all the theories explaining her absence from the school are only rumors and conjecture.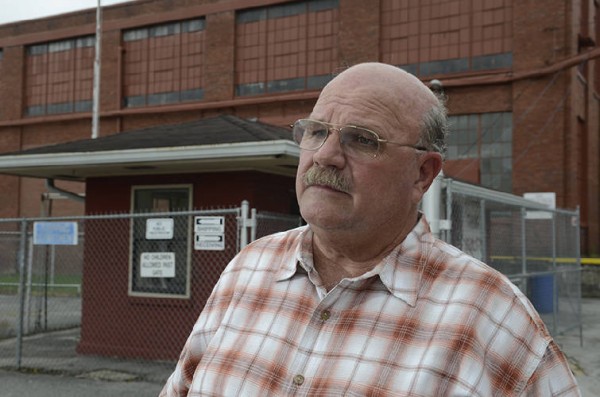 A Chattanoogan.com editorial asking Steve Tarvin and Jeff Mullis to let citizens vote on sole commissioner has gotten a good number of responses from other residents of Walker County – and all agree, the time has come.
"Walker County, Georgia is very close to becoming the next Detroit."
But none of these people's comments count because The Chattanoogan didn't pay for a voter list and verify they're all registered voters who actively participate in Republican Party meetings. Those are the only constituents Tarvin will listen to, much to his own detriment.


Another batch of alleged drug dealers off the streets.
WQCH Radio, 09/09/15:

"A PROBATION VISIT LED TO A SEARCH WARRANT AND FOUR DRUG ARRESTS AT A CORINTH ROAD HOME NEAR LAFAYETTE LAST FRIDAY [two weeks ago].
"STACEY GALVIN TERRELL, 61, AND BRENDA GAIL TERRELL, 64, WERE CHARGED WITH POSSESSION OF METH AND MARIJUANA. 41 YEAR OLD MICHAEL ONEAL STOKER AND 55 YEAR OLD ROBERT LEWIS LEMING [depicted] WERE CHARGED WITH POSSESSION OF METH.
"LOOKOUT MOUNTAIN DRUG TASK FORCE COMMANDER PAT DOYLE SAID THE RAID LOCATED 'MORE THAN A USER-AMOUNT OF METH' INSIDE THE HOUSE. STOKER AND LEMING HAD METH ON THEIR PERSON, HE SAID.
"DOYLE ADDED THAT EVERYONE IN THE HOUSE, LOCATED AT 4170 CORINTH ROAD, WAS ON PROBATION BEFORE THE LATEST DRUG ARRESTS."
All four have past arrests for drug possession. Brenda also has a prior for assault.
Mr. Leming, in the photo, has a LONNNG criminal history. He did stretches in state prison in 83-84, 84-88, 89-90, 91-92, 94-97, 2000-2001, 2012, and 2012-2013. His past convictions include drugs, forgery, and home burglary.
He was last sent to jail in 2012. The "fifteen year" sentence started in September 2012 and he was out by February of 2013. Obviously he takes the prison system seriously, about as seriously as it takes itself.
He'll be in and out in another six months.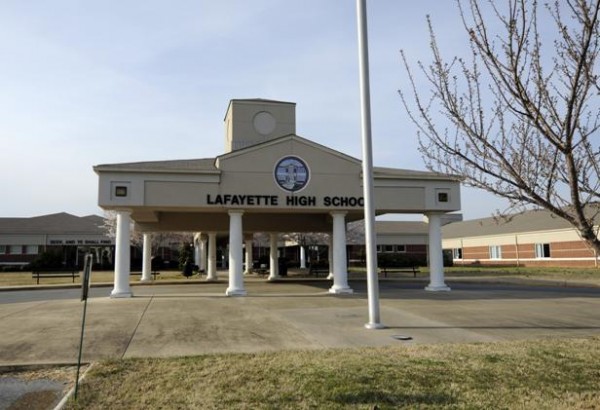 LHS was on lockdown about an hour Monday afternoon after a bomb threat was texted to a teacher.
There was no bomb. Sources say there was discussion/rumor of a Monday bomb threat back on Friday.


New details on suspects arrested in connection with area gas station robberies of two weekends ago.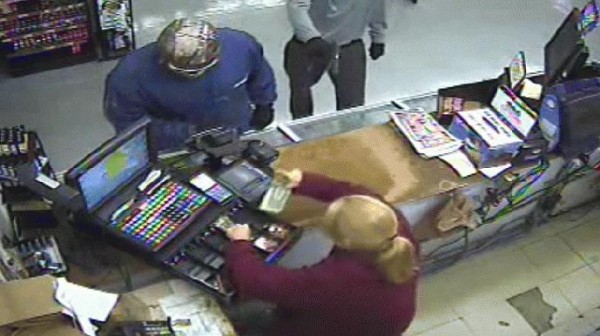 Per Chattooga law enforcement the two alleged robbers are 16 year old boys from Walker County. They were being interrogated last Thursday by the Walker Sheriff's Office and were expected to be handed over to Chattooga afterwards for questioning there.
The suspects haven't been ID'd yet. They're accused of holding up a Summerville gas station and a Flintstone station during the same evening, both at gunpoint.


Latest example of Hutcheson quality: male alzheimer's patient at Parkside Nursing Home found naked in a female alzheimer patient's bed.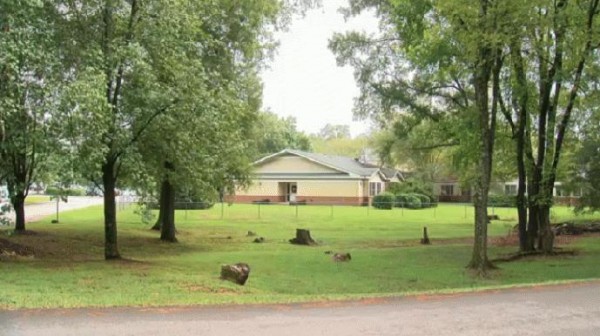 Parkside in Rossville, which Hutcheson is attempting to sell, is rated "Much Below Average" by Medicare.
(To be fair, two residents of Shepherd Hills Nursing Home in LaFayette were recently involved in a [minor] violent incident. Elder care is hard no matter where you are.)



More on the latest arrests of Tim Brumlow and Levi Wiley.
This report makes Brumlow's behavior sound worse, and Wiley's sound a little better (although he's still not totally cleared) – more or less what was expected.


LaFayette lost its second football game in a row Friday night, falling to Trion 42-7. Ramblers are now 1-3 for the year. Trion is 3-0.
The Ramblers are guaranteed not to lose again THIS week, as they're taking Friday off.



WQCH Radio, 09/10/15:

"LAFAYETTE POLICE ARE LOOKING FOR SUSPECTS IN A COUPLE OF 'JOY-RIDE' CAR THEFTS, REPORTED IN THE CITY. BOTH VEHICLES HAVE SINCE BEEN RECOVERED.
"A '91 HONDA CIVIC WAS STOLEN FROM A SOUTH FLORA STREET HOME ON SEPTEMBER 1st. IT WAS FOUND IN A DITCH ALONG-SIDE PATTERSON ROAD A FEW DAYS LATER WITH FRONT-END AND WHEEL DAMAGE.
"IN THE OTHER CASE, A '95 MUSTANG WAS TAKEN FROM THE PARKING LOT OF THE SOUTH CHATTANOOGA STREET PIT STOP, WHILE THE OWNER WAS INSIDE. THAT REPORT WAS RECEIVED ON SEPT. 5th. THE VEHICLE WAS DISCOVERED ABANDONED AT A VACANT LOT ON HILLCREST SUBCIRCLE, LAFAYETTE. THE STEREO AND SPEAKERS HAD BEEN RIPPED OUT.
"ANYONE WITH INFORMATION ON THESE TWO AUTO THEFTS SHOULD CONTACT THE LAFAYETTE POLICE DEPARTMENT."
Additional news reports said the Mustang was stolen from the Pit Stop while its owner was inside playing the slot machines and he was distracted by several people now suspected of taking the vehicle.
Sounds like a bunch of kids…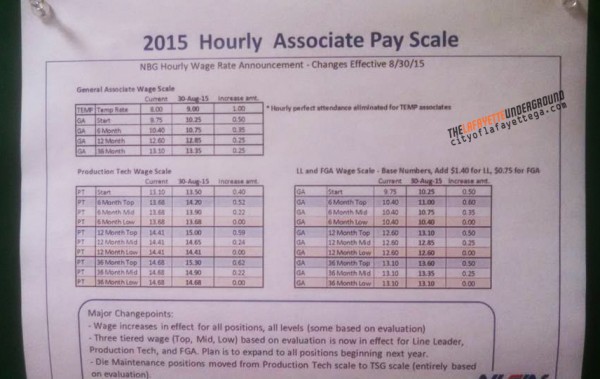 Nissin Brake North Georgia announces pay increases for its employees.
Looks like the greatest increase is the starting pay for temporary staff. They probably had a little trouble hiring people for a temp job in a dangerous, hot work environment at eight bucks an hour.


Every Georgia 4th grader is being given a copy of the US Constitution, pocket size, through donations from business groups and non-profits.
Prayerfully they'll next get some for the state legislature, governor, law enforcement, congress, and local politicians.


This week's Music Monday: LaFayette native Hoyt Scoggins performs "Trudy" – 1955.
Scoggins was a pretty big rockabilly musician in the 50's, had a show on the radio in Summerville and Rome and was an early early performer on Channel 9 before it was Channel 9.
He left recording in the 60's to be a preacher and still lives somewhere out in Armuchee.


Gettin' all stabby in West LaFayette..
WQCH Radio, 09/12/15:

"A 51 YEAR OLD LAFAYETTE WOMAN WAS ARRESTED AFTER ALLEGEDLY STABBING HER BOYFRIEND, AS A DOMESTIC CASE GREW VIOLENT.
"MARTHA JEAN MOTLEY CALLED POLICE TO THE HOME ON PROBASCO STREET AT AROUND 1:50 IN THE MORNING ON WEDNESDAY SAYING SHE HAD 'STABBED HER BOYFRIEND'. POLICE FOUND THE VICTIM HAD BEEN STABBED IN THE RIB CAGE, AND RECOVERED A SMALL FOLDING KNIFE AT THE SCENE.
"EMT'S ARRIVED AND TREATED THE VICTIM FOR A SUPERFICIAL WOUND. HE WAS NOT HOSPITALIZED. MOTLEY WAS CHARGED WITH A FELONY COUNT OF AGGRAVATED ASSAULT AND WITH CRIMINAL TRESPASS."
Ms. Motley, of Foster Mill Drive, was arrested for "harassing phone calls" back in July. One could speculate that incident and this one are connected.
PLUS: Walker Co jail report, September 3-9.



Georgia businesses qualify to get tax credits from the state if they help employees who didn't graduate obtain GED's.
Employees have to actually pass the test, which is the hard part.


Two years ago an atheist group demanded Georgia remove donated Bibles from state-owned lodges and campgrounds. The state refused and said -any- religious organization regardless of affiliation can leave reading material in the rooms.
Now the godless group has raised money to leave their own books in the same places. They've made it a point to credit all of the material to Nathan Deal and Georgia Attorney General Sam Olens since they opened the door to it by not removing the Gideon's Bibles.
LU posted about this back in May 2013.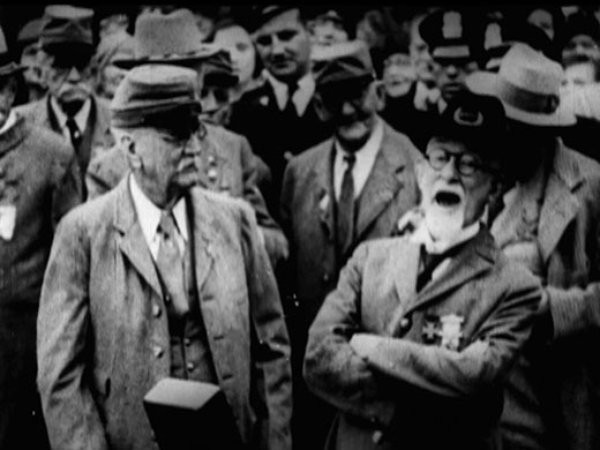 The rarest of rare footage. Living Civil War veterans speak about their experiences on film in the 1930's.


Walker teachers frustrated with their students could have it a lot worse: imagine having a class with constantly changing enrollment, filled with kids multiple grades behind who also have criminal records.
That's the reality for instructors inside the state's juvenile justice system.
Things aren't all bad though. Classrooms behind bars are now equipped with the latest teaching technology and some students ARE making progress.


For today's links and any breaking news, follow the Underground on Facebook or Twitter.