2015
03.02
This notice was printed in last week's Walker County Messenger: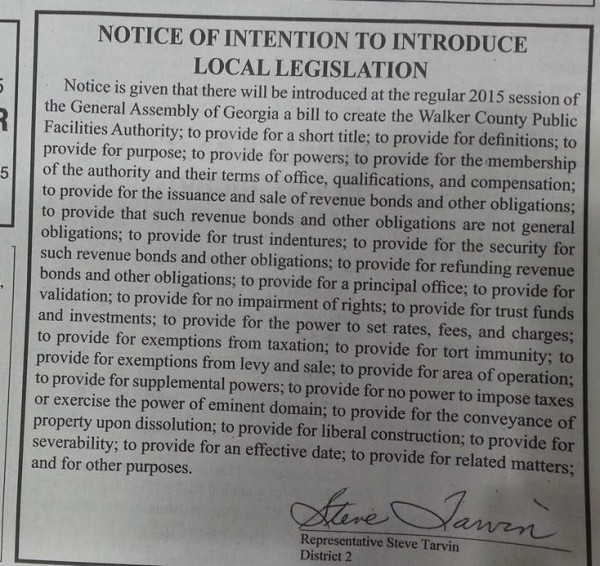 It's suggested the purpose of this proposed new county-controlled "Public Facilities Authority" would be to issue bonds for Hutcheson debt, but many rightfully worry it would also be an avenue for the Commissioner to hide the cost of pet projects like Mountain Cove Farms.
LU shared the ad last week; today the Chattanooga Times Free Press takes a look at the proposal, and finds it's at least as bad as first suggested: It would not only be a vehicle for her to hide existing debt, she could use the authority to sell new bonds, new county debt, without voter permission. But it wouldn't keep those voters from having to pay that debt down the road.
Chattanooga Times Free Press, 03/02/15: "..This authority would have the ability to issue revenue bonds. Heiskell said Walker County could do that on its own. But according to Georgia law, local voters would have to approve the debt through a referendum. Creating an authority would allow the county to get the money more quickly, she said. Also: Without oversight." [Emphasis added.]
You can put a committee inside an authority behind another committee, but this is still the county, because the only money this entity will have is county tax dollars, and its leaders will all be chosen by the current sole commissioner. But the separate legal structure would make it easier for Bebe and her appointed friends to hide what they're doing, both from citizens and from accountants.
Until the whole thing blows up in somebody's face years down the road.
"Dean Kelly, chairman of the Walker County Republican Party and coordinator for the Northwest Georgia Tea Party, believes this financial maneuver would still ultimately fall back on county taxpayers. He doesn't think the hospital can pay the money back.
"'Bebe is kicking the can down the road so it doesn't affect her in the next election,' he said. 'That's what politicians do.'
This is the equivalent of getting another credit card in another name to pay debt you racked up with the first card. That's fiscal responsibility in Bebe's Walker County – the reason for the county's destroyed credit rating – and the kind of accountability we're going to continue struggling under with a single elected leader.
Call Steve Tarvin at 423 605 7328 and tell him NO on this. And while you're on the phone, remind him that we need a vote on sole commissioner government so this madness ends.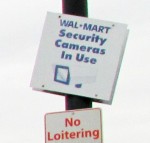 Thursday week ago, a Walmart customer's groceries were stolen while his cart was in the parking lot.
The theft was caught on security camera, unfortunately the only detail released is a vague description of their vehicle: a silver passenger car.
The victim declined to prosecute and Walmart replaced his $34 of stolen items.


House fire Friday afternoon on Dunwoody Rd.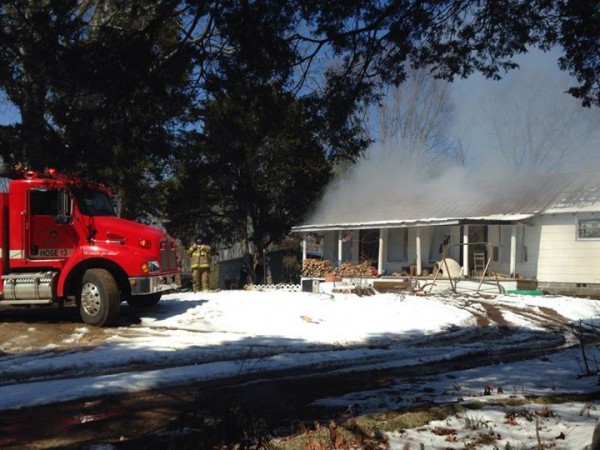 No injuries were reported.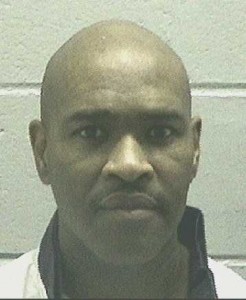 Georgia has scheduled its fourth execution of 2015.
Bryan Keith Terrell, who shot and beat an elderly man to death in 1992, is set to die himself on March 10th, a week from tomorrow.
The state also plans to put down Kelly Renee Gissendaner tonight for a 1997 contract killing; her execution was moved back a week because of the snow.
GA executed two people in all of 2014, and only one in 2013. If these both go as scheduled, the state will have killed as many prisoners by mid-March of this year as it did during the last two years combined.


Last Friday Brenda Fay Cross and Thomas Burl Cross were arrested at Walmart trying to steal nearly $1,200 of merchandise.
When confronted they said the plan was to sell the stolen items so they could purchase food.
Food being drugs, most likely. (Why didn't they just steal food?)
Also: Walker Co jail bookings for February 19-25.



Last week Lilly O'Neal provided a live report and commentary on the snow falling in Rock Spring.
Video has now been seen all over the country.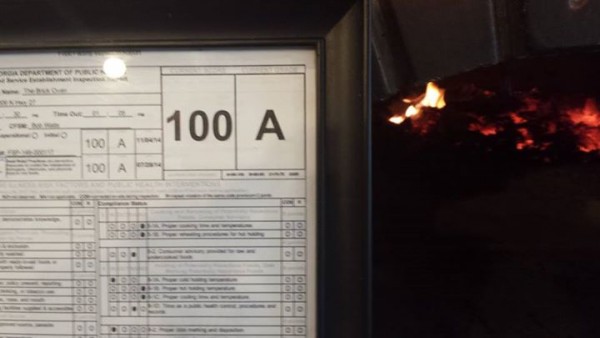 Spectacular scores again in last week's local restaurant inspections, including a rare 100 from Bob's Brick Oven – their third perfect inspection in the last year.
Good job everybody.


Chattooga County's sheriff has offered the use of his department parking lot for people to meet, in safety, when they buy or sell items on Craigslist. Dade County's sheriff has done the same.
The offer comes after an elderly GA couple was killed after meeting someone from the online classified ad site hoping to buy a car.
So far Walker County residents are still on their own when it comes to arranging in-person transactions, at least officially.


New GA rules officially cap "freebies" for elected state legislators, but lobbyists have found ways to dodge the law – including the way free meals are accounted for.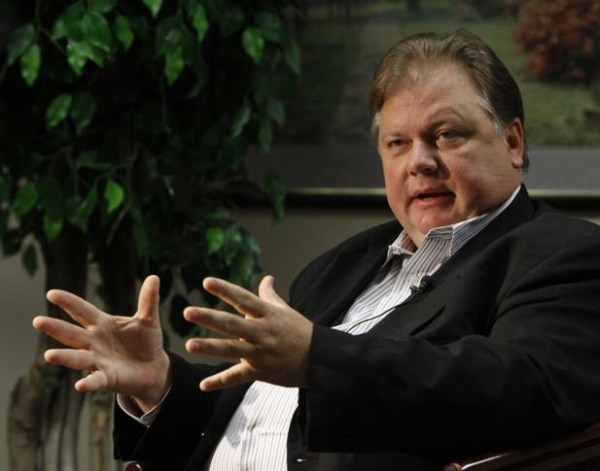 Senator Mullis recently enjoyed, along with seven other legislators, an $800 dinner – but none who participated went over a $75 gift limit because multiple groups paid their tab.
Even when gifts DO go over the line, it's up to lobbyists and legislators to report them to the state. So what good is it…
AJC.com, 02/14/15:

"[Senator Greg] Kirk said he thinks people misunderstand the relationship between lawmakers and lobbyists. 'Lobbyists play a role up here that I didn't really understand until I was elected. They help educate us on what the issues are,' he said. 'If we didn't have lobbyists, then who would we depend on to educate us on the needs of the different things? It would be your bureaucrats mostly.'"
When asked why he had to accept gratuities from lobbyists to gain their insights, Kirk said it's tradition.
Georgia's legislature is apparently full of mentally disabled people who depend on lobbyists and local government types to tell them what to do, how to vote, and what they believe. Look at John Deffenbaugh for example. Or Rep. Tarvin with the "Public Facilities Authority" bill he's promoting and passing for Bebe Heiskell without knowing exactly what it's for.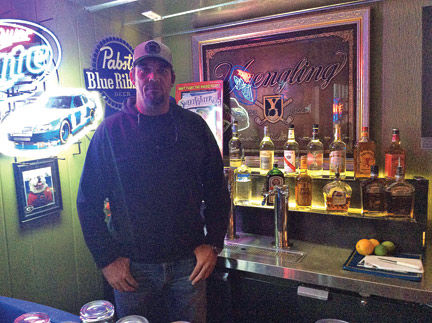 Jason Phibbs credits the success of Phibbs Bar & Grill on a focus on quality food and quality music. Also he's the first – so far only – Walker County business serving liquor by the drink.


This week the Federal Communications Commission voted to redefine Internet service providers as "common carriers" like telephone companies. That means ISP's can't charge some customers more than others for the same services, or block legal content. Net Neutrality, in short.
This week a multitude of misguided articles and Facebook posts have claimed it's an overreach of federal power, an attempt by "the government and the UN" to censor the Internet. But government had that authority to begin with – if the fed doesn't want something online, it won't be online. This new rule just keeps Comcast and Charter from having the same power to censor and discriminate for profit.
The new rules (which were in place until 2010) don't prohibit service providers from charging companies that use more data more money, but they do prohibit giving certain companies' Web traffic "priority" over others, and keep ISP's from blocking content that isn't illegal, regardless of the source.


LU likes to occasionally spotlight local artists, authors, and musicians.