2015
02.27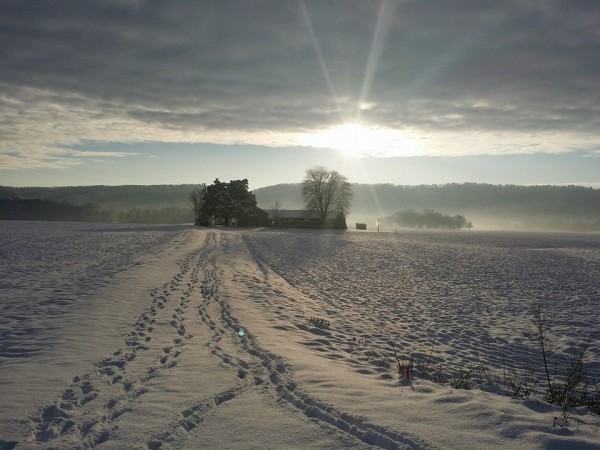 Walker County and Northwest Georgia received a relatively heavy snow Wednesday night and Thursday morning, with upwards of 8 inches measured in spots. All local schools, local colleges, most non-essential government offices, and many businesses were closed Thursday and many – including Walker and Chattooga schools – remain closed today.
Road crews for the state, county, and cities have done well this time, out actively working Wednesday night during the snow and clearing major roads in decent time Thursday morning, despite at least one minor accident. [see below]
(Click to advance gallery – mouseover for captions.)
The weather is nice today but a melt and refreeze means some roads may have black ice, more dangerous than the snow itself. Drivers should remain cautious through the next few days as the remaining winter detritus melts.




















The snow wasn't without incident.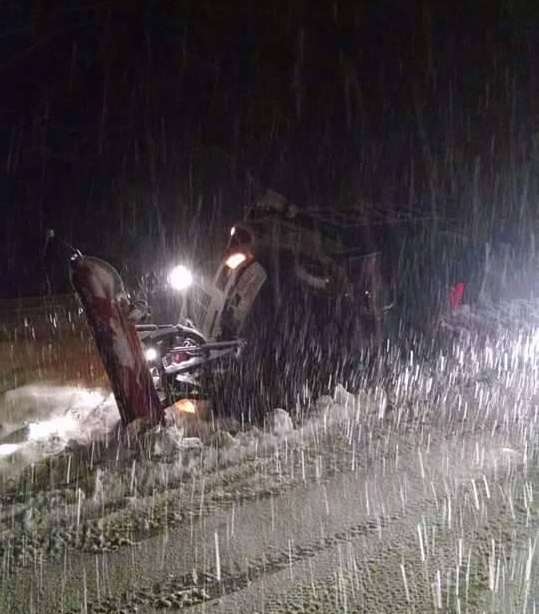 A dump truck with a plow blade, apparently a county truck, flipped over in Rock Spring late Wednesday night. An eyewitness who provided this photo said the driver was not injured.
Also on Wednesday, an ATV accident on Childress Hollow Rd. towards Chickamauga sent a teen to the hospital. County officials say there were multiple incidents Wednesday in the dark and Thursday involving 4-wheelers.
Enjoy the snow but don't throw common sense out the window and get hurt.



More laws the Commissioner can enforce inconsistently based on where you live and who you know…
WQCH Radio, 02/24/15:

"AS EXPECTED, COMMISSIONER BEBE HEISKELL ADOPTED A NEW BUILDING MAINTENANCE CODE ORDINANCE FOR WALKER COUNTY, EFFECTIVE IMMEDIATELY.
AT HER MEETING [last] THURSDAY, SHE ALSO APPOINTED MARK ASKEW OF THE CODES DEPARTMENT AS THE 'CODE OFFICIAL', WHO WILL BE IN CHARGE OF ENFORCING THE NEW ORDINANCE. HE'S BEEN WITH THE COUNTY CODES DEPARTMENT SINCE 2005.

"IT GIVES THE CODES DEPARTMENT MORE POWER TO BRING SUB-STANDARD PROPERTIES UP TO A MINIMUM LEVEL OF SAFETY FOR HUMAN HABITATION, AND TO DEMOLISH BURNED OR DERELICT PROPERTIES AT THE OWNER'S EXPENSE.
"IN ANSWER TO A QUESTION ABOUT THE PLAN, HEISKELL AFFIRMED THAT CLEANUP COSTS WILL BE LEVIED AGAINST THE PROPERTY, TO BE RECOVERED WHEN IT IS SOLD. SHE ADDED THAT SHE HAD NO ONE SPEAK AGAINST THE STRENGTHENED BUILDING MAINTENANCE CODE."
Of course nobody spoke against it. She doesn't hold meetings consistently, she doesn't tell anybody what will be discussed in the meetings ahead of time, and when meetings are held they're held at 3 PM on a Thursday when everybody who would care to go is working so they can pay her taxes. (No meeting will be held today, of course.)


House fire tuesday afternoon in Villanow, off South Dicks Creek Rd. Looks like heavy damage, multiple fire departments responded.
News reports say the fire was on Mac Tucker Rd. which is basically a driveway with two or three houses on it around a pond. Fire crews from Walker County, the state prison, and Subligna responded.


A year ago when Fort Oglethorpe struggled with controversy over its city council and mayor, Senator Jeff Mullis stepped in with state help to restructure the city.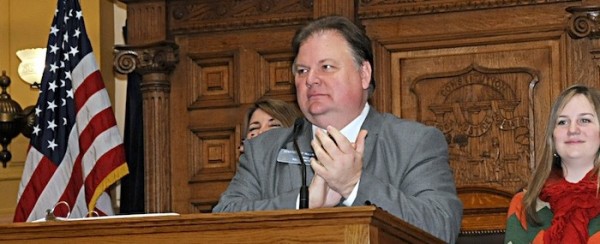 So where's his help in Walker County as we wither and die under the control of sole-commissioner government?


Last week a woman hiding from a felony warrant since 2008 was arrested in LaFayette.
Laura Lee Clark was riding with someone driving erratically, and when pulled over provided a false name and obviously fake age to the officer.
Latest local arrests and bookings, February 12-18.
Overlapping arrest report for February 16-22.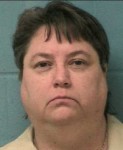 Another state delay:
The scheduled execution of Kelly Renee Gissendaner, originally planned for Tuesday, was moved to Monday in expectation of snow.
Gissendaner, who had her husband killed under contract in 1997, would have been/will be the first woman executed in Georgia in a generation.


Rock Spring Elementary's Robo Rockets team went to Atlanta last month for a Lego robot competition. The group didn't win best overall, but was recognized for its excellent design abilities.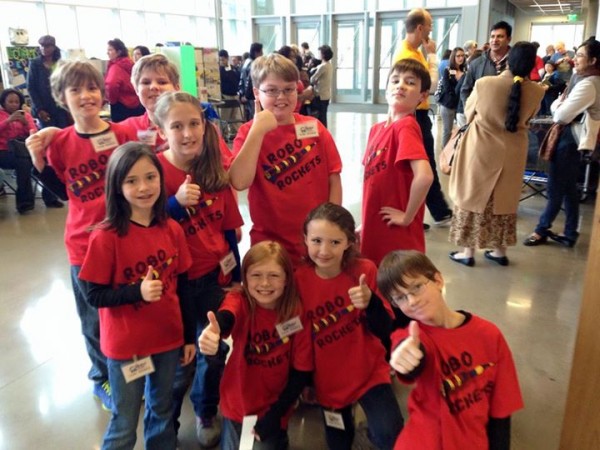 And the kids learned, so we all win.


Georgia political ethics laws are a disaster, and what few laws the state has aren't properly enforced.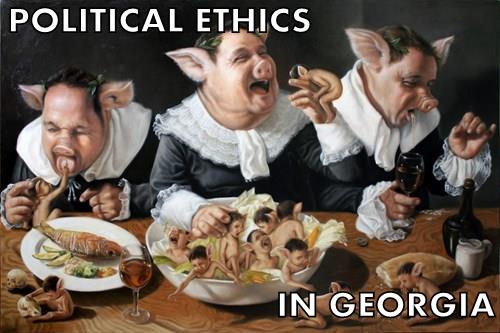 On paper, candidates for office are fined if they don't report campaign finances in a timely manner, but the fines are often charged in error and when charged frequently don't get paid. Last year a requirement for filing online was dropped because the state ethics computer system was broken.
Now two state legislators have proposed dropping late filing fees entirely.
urrently, local candidates for office like Commissioner or Sheriff can file their financial reports on paper, and those reports are never put online. If this proposal passes, they won't even be levied a fine (which wouldn't have been paid anyway) if they don't turn the paperwork in.
Now THAT's ethical progress.
(Good thing we have elected leaders we can trust, else the lack of rules holding them accountable would be disturbing.)


Hope Rebirth shelter in Summerville announces they've raised enough money to buy their building.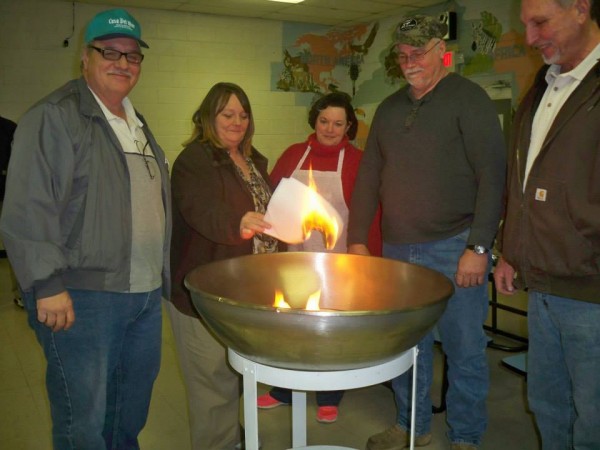 The closed elementary school Hope Rebirth occupies went into foreclosure last year because of a landlord's financial problems; buying the property should keep them open where they are for years to come.
This is the only shelter for Chattooga and Walker County's homeless men, and hopes to soon expand to house women as well.


Georgia's new state school superintendent, Richard Woods, recently visited Trion's city schools.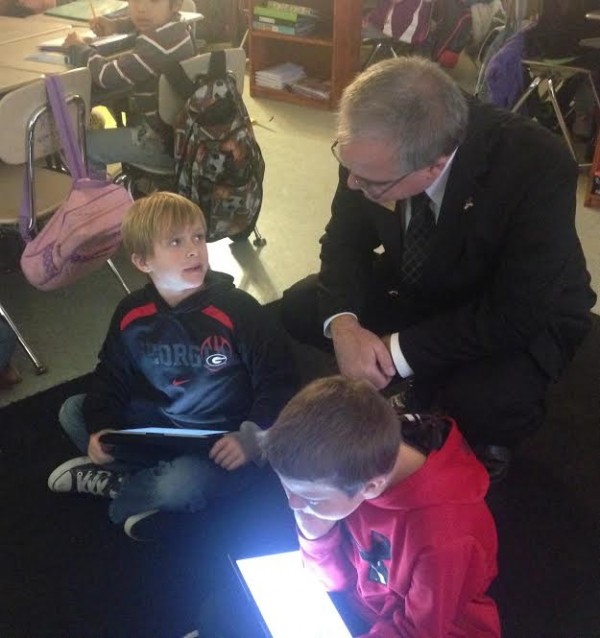 Here Woods holds up Trion as an example for other schools, and says schools should focus on personalization and flexibility for each student's needs instead of trying to standardize everything as we've done for the last half-century.
Seems he's off to a good start, at least in his attitude and priorities. Execution will take more time.


This week Gov. Deal issued orders prohibiting state agencies from asking job applicants if they have a criminal history. Now ex-cons can work for the state in regular jobs instead of just running for elected office.
Walker County has pioneered this approach, to the extreme. Seems like county leaders here have gone out their way to hire people with criminal pasts, or at least a lot of ethically fuzzy stuff on their resumes. Don Oliver and Larry Brooks being the best examples of that.


For today's links and any breaking news, follow the Underground on Facebook or Twitter.