2012
10.10

This is the first of three planned Candidate Q&A's for the upcoming November election. Questions were e-mailed to both candidates for Walker County Commissioner, incumbent Bebe Heiskell and write-in challenger Ales Campbell. Ms. Heiskell declined, again, to answer these valid questions – most from her constituents.
LU: What is your full name, and what name do you generally go by?
HEISKELL: [no response]

CAMPBELL: Ales Green Campbell – I go by "Ales"
LU: What is your age?
HEISKELL: [no response]

CAMPBELL: 47
LU: What is your address? (We will only publish the street, not your house number.)
HEISKELL: [no response]

CAMPBELL: Shinbone Valley Road, LaFayette
LU: How can voters contact you or stay in touch with your campaign? (Please include info like e-mail, phone, Facebook, Twitter, etc. if applicable.)
LU: How long have you lived in the county, and (if applicable) where else have you lived?
HEISKELL: [no response]

CAMPBELL: I've had a residence in Walker County my entire lifetime.
LU: What's the best thing about living in this community?
HEISKELL: [no response]

CAMPBELL: The people combined with the natural beauty of the county.
LU: Starting as early as you want, what kind of education do you have?
HEISKELL: [no response]

CAMPBELL: Center Post Elementary School Class of 1979 (Valedictorian), LaFayette High School Class of 1983(Honor Graduate), various college courses in Economics, banking principles, and computer programming at GA Northwestern Technical College; LEADERSHIP WALKER 2006 graduate(Walker County Chamber of Commerce), LEADS Georgia 2012 graduate (UGA, Athens – sponsored by the Georgia Federation of Women's Clubs)
There's no information available showing Ms. Heiskell has any kind of education at all except on-the-job training. News reports don't indicate if Heiskell has a college education or even a high school diploma.
LU: What previous jobs or elected positions have you held?
HEISKELL: [no response]

CAMPBELL: No prior elected positions in government; CURRENT: co-owner of Campbell Surveying and Mapping (1989-present, engraver and Customer Service Associate at Chapman Jewelry and Repair (2001 – present, transit bus driver for Walker County Schools (2009-present); PRIOR: The Bank of LaFayette (Bookkeeping Associate 1986-1989), The State of Georgia (Northwest Georgia Mental Health Center)- office clerk (1984-1986)
Heiskell started working for Walker County government in the 1970's as a secretary and worked her way up to County Administrator. She ran for Commissioner as a democrat in 1996 but was defeated in primary voting by Buddy Chapman. From 1996 to 2000 she worked a made-up job for the City of Chickamauga and was elected Commissioner in 2000 as a Republican. She also serves on a handful of committees and appointed positions around the state, including several local water boards, government associations, and state housing board.
LU: Do/Will aspects of your education or job experiences make you a better Commissioner? If so please explain.
HEISKELL: [no response]

CAMPBELL: Every job I've had has focused on serving people, problem-solving, and logistics. The leadership training I've completed and civic activities I've organized better prepares me to listen to people, develop strategies for problem-solving, and be a team player with strong leadership skills. I offer to the people of Walker County a commitment to leadership with a listening ear and a strong dedication to a positive outcome for all in every way possible. You and I may disagree on a matter, but I will not be arrogant and "disagreeable" with my attitudes and actions. As one of the original organizers of the LaFayette Freedom Festival in 1996, I coordinated the entertainment and stage logistics for the event for over 10 years. During that time, I began to understand more clearly the importance of community unity and involvement. As a result of identifying this need, one of the first things I hope to do once elected is to establish voluntary community advisory boards to give input at regular commissioner's meetings. Communication is important to me.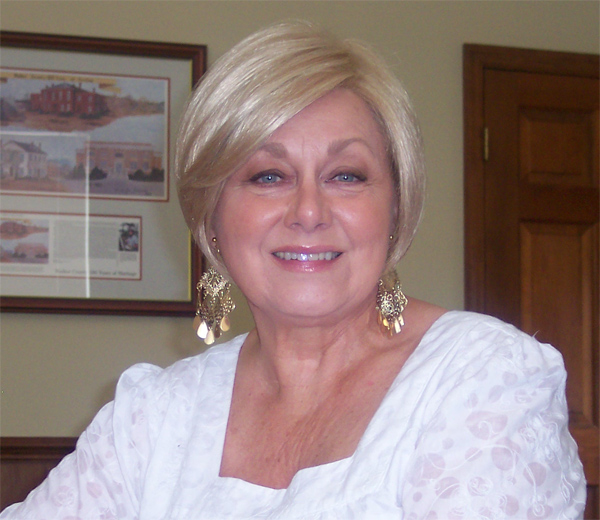 LU: During your time as Commissioner, what would you consider to be your greatest accomplishment? (Heiskell only)
Based on her most recent State of The County speech, Heiskell considers the county's unemployment rate her greatest accomplishment. Her supporters also cite her efforts to preserve historic property like Mountain Cove Farms as accomplishments. Those are the two issues they continually highlight even though the unemployment rate recently climbed over 8% and her efforts to preserve properties are lackluster at best and do little to help the average citizen.
LU: What would you say is the greatest accomplishment of the sitting Commissioner, and is there anything your opponent has done during her time in office that you intend to emulate? (Campbell only)
CAMPBELL: Her greatest accomplishment that affected me personally, in my opinion, was giving the citizens of the Center Post community the former Center Post School as a community center. That project was completed with citizen input and provides a wonderful place for the community to gather. That giving back to the communities is one thing I plan to emulate. I would love to see every community have a park or green space for community gatherings and also an effective recycling program to help us safeguard the planet for future generations.
LU: Is there anything from your time in office that you regret or wish you could do differently? (Heiskell only)
LU: What would you say is the biggest failure of the sitting Commissioner, and what actions/decisions of your opponent would you have done differently? (Campbell only)
CAMPBELL: There are many things that come to mind here, but most recently I believe her biggest failure is not listening to the voice of the 5000+ people who voted for Dr. Shaw. His biggest platform was a referendum for a board of commissioners. She was immediately eager on Thursday September 27, 2012, to offer a "straw" pole for funding for the library at this upcoming election. However, she didn't use the time since the July primary to offer a referendum or an exit poll for this elections for a board of commissioners. As far as a "PROJECT" FAILURE, I believe the biggest one is the 10+ years of pursuit, purchase of, and continuing stream of money put into Mountain Cove Farms without the input of her constituents and, especially, the residents of that area.
LU: Do you have a personal philosophy, criteria, or overall guideline you use/will use when making decisions for the county?
HEISKELL: [no response]

CAMPBELL: (1)Evaluate the need (2) listen to input and pray for wisdom (3)Make a decision based on the information available (4) Follow the rules set forth in local, state and federal guidelines, if applicable (5) Be open for change if something isn't working.
LU: What are your priorities for the next four years if you win in November?
HEISKELL: [no response]

CAMPBELL: (1) A referendum giving the people the choice for a sole commissioner or a board of commissioners. If the people want a board, work with the state to begin that process so the board can be implemented by 2014.
(2) Publish Quarterly Financial reports and yearly budgets, making them ALL available online as well as the agendas and minutes for the commissioner's meetings. It should be easy to go to our county's website and see information for every department and all the public meetings.
(3) Have bi-monthly commissioner's meetings in the evenings. My goal is the first and third Thursday of each month. At these meetings, I want to hear from the departments as well as community representatives.
(4)Increase the adoption rate of the Animal Shelter
(5)Investigate the implantation of a Recycling Program
(6)Strengthen the Basic Services and Infrastructure
(7)Strengthen the Fire, EMS and Codes Enforcement Departments
(8)Implement Community Advisory Boards and Preservation Committee where necessary. Every community has a unique strength or facet which enhances Walker County.
(9)Communicate with the people!
LU: During a property tax meeting in 2010, you said "we are learning to do things more efficiently." During your current term, what changes have you made to make county government more efficient? (Heiskell only)
LU: Once elected Commissioner, what changes will you make to make county government more efficient? Do you have plans to sell property, close departments, or lay off county workers? (Campbell only)
CAMPBELL: I have no plans to lay off workers or close departments. Each department will be evaluated to see what changes should be made to streamline their budgets and work practices. I am sure some changes will be made once evaluations are complete. Areas to evaluate are: the practice of take-home vehicles, fuel and maintenance costs, health insurance plans' costs, cell phone usage, contractors used, staff qualifications, etc.
LU: During that same meeting in 2010, you said "we can create a thousand jobs in two years." Has Walker County reached the 1,000 new jobs goal, and what has county government done to bring those new jobs in? What future plans do you have to continue bringing new jobs and new businesses into Walker County? (Heiskell only)
LU: What plans do you have to bring new jobs and businesses to Walker County? (Campbell only)
CAMPBELL: I believe we have much to offer in Walker County for small businesses, industry, and tourism. We have several empty buildings in industrial areas as well as in our downtowns. I support the use of Development Authorities (downtown and county) with working members, not just in-name only. I believe if we strength the infrastructure and basic services of our county and increase marketing strategies, we will see Walker grow.
LU: During the August 16th Commissioner meeting, you signed a "tax anticipation note" for the county to take out a $2 million loan to complete the rest of fiscal 2012. The same was done in 2011. Why is the county forced to borrow from next year to finish the current year, and is this a practice you intend to continue during the next four years? (Heiskell only)
LU: You've described the current Commissioner's practice of taking out year-end to cover general expenses as being financially irresponsible, but those loans are one way of avoiding a tax increase. Can you run the county without adding additional debt and still keep property tax at the current rate? (Campbell only)
CAMPBELL: I didn't say it was financially irresponsible. I just don't believe it is necessary on a regular basis. Our county is in debt. To me, what IS financially irresponsible is continuing to borrow money to pay back money and try to fund a budget we can't afford. We don't work within our budget and should decrease our budget until we get out of some debt. We have spent millions in interest alone! Raising taxes would be my last resort once we fine-tune the budget and departmental spending. I will get back to you on raising taxes once I feel we are financially better on track.
Apologies to Ms. Campbell for putting words in her mouth with "being financially irresponsible." She did not directly say that, although she doesn't seem to disagree with the sentiment.
Heiskell has borrowed money several years in a row to cover budget gaps and always sells bonds ahead of sales tax revenue so pet projects can be done at the beginning of tax cycles or during election years. But that habit of robbing Peter to pay Paul will eventually catch up with Walker County and force drastic cuts to services or major tax increases just to stay solvent and pay off interest. Because of Heiskell's 12 years of irresponsibility, which she still blames on her predecessor and Tri-State Crematory costs, Campbell or anyone else who succeeds her may be forced to raise taxes. At this point there are few services left to cut – although cutting out Heiskell's pet projects like Mountain Cove Farms and funding NWGAJDA might save upwards of a half-million per year.
LU: A renewal of the 1% SPLOST sales tax will be coming up next year. What projects do you hope to fund with proceeds from the 2013 SPLOST?
HEISKELL: [no response]

CAMPBELL: IF the people vote FOR 2013 SPLOST, at the top of my list would be the paving roads and streets! I guarantee you there is already a Capital Improvement Plan for that SPLOST in the works. I would be interested in what projects were already being discussed!
The failed TSPLOST tax plan might shed some light into Heiskell's plans for the 2013 SPLOST. Heiskell's projects for that ten-year tax included a roundabout on Osburn Rd. in Chickamauga, several bridges on the north end of Walker County, and the ridiculous Wilson-Road-to Tennessee-State-Line connector. Regardless of specifics, it's not hard to imagine the 2013 SPLOST plan will include many of these abandoned projects, almost all meant for Chickamauga, Flintstone, and Rossville.
LU: In recent months we've seen drastic cuts to staff and services at Cherokee Regional Library because of school system budget problems. What are your thoughts and plans about helping the library system financially during the next four years?
HEISKELL: [no response]

CAMPBELL: I believe the libraries are an ESSENTIAL SERVICE which should be funded from the state level, county level and local level. I will be participating in the October 18 fundraiser for the Rossville library. For the future, once our county budget is fine tuned, our libraries will be securely funded. I believe the people of Walker County want their libraries secure.
Ms. Heiskell showed her concern for the county's libraries during September 27th's Commissioner meeting:
(The library portion starts after the 3-minute mark.)
LU: During the last few years, Walker County has acquired and/or invested into a handful of properties designated for tourism – including Durham Walking Trail on Lookout Mountain, the Marsh House, the old LaFayette Long John Silvers building, and of course Mountain Cove Farms. Have these assets provided an economic benefit to the county? Do you plan to add more assets of this type during the next four years? Do you have a cohesive plan to market or promote the county's attractions to outsiders? (Heiskell only)
LU: Walker County has invested millions of dollars over the years into properties designated for tourism. Do you feel this has been a wise investment for the people of Walker? Once elected will you continue to maintain those attractions or sell them off to save money? If you decide to retain all the assets of that type, how will you market or promote them to outsiders? (Campbell only)
LU: Walker County contributes more than $90,000 a year to the Northwest Georgia Joint Development Authority. What benefit does the county get from its NWGAJDA spending, and are you satisfied with that return on the funds? (Heiskell only)
LU: Walker County contributes more than $90,000 a year to the Northwest Georgia Joint Development Authority. Do you see this as a wise use of county funds, and will you make any changes to the county's relationship with NWGAJDA once elected? (Campbell only)
CAMPBELL: I don't see the county getting a positive return for their $90,000 contribution. I believe we should rethink that relationship. I am PRO-development authority on a local and county level, but I feel the NWGJDA isn't earning its paycheck. What do we get for that money?
The $90,000 figure is roughly what Walker County was paying to NWGAJDA two or three years ago. NWGAJDA is supposed to be funded based on the population of each county it "represents" at the rate of $1.25 or $1.50 per person. $90,000 would be $1.50 a year for 60,000 people, give or take. With the current county population now at 68,756 we're probably shoveling in over a hundred grand a year to keep Senator Mullis fed. That would more than make up for funding shortfalls at every county library and leave some money left over to pave a couple roads. But Heiskell would never consider dropping or changing it because Mullis is personally politically valuable to her.
LU: Over the years, your argument for keeping the sole-commissioner form of government is its efficiency. Fewer politicians involved in the process makes government more efficient and reduces overhead. Since sole-leader government IS more efficient, would you support a similar system for state or federal government? Would you support the same system, an elected governor and no state legislature, for Georgia if it were put up for a vote? (Heiskell only)
LU: Dr. Shaw advocated strongly for a five-member board of commissioners to replace the current sole-commissioner system. You've been less outspoken about that form of government – are you satisfied with having a sole leader, or will you also work to change Walker County to a multi-person commission? If so, what form would the commission take? (Campbell only)
CAMPBELL: I have discussed a board of commissioners at every meeting I've had and with almost every person I've talked with during this campaign. It is listed on my website as a PLEDGE to give the people a vote on this issue. I personally feel we should have a vote on a board of commissioners and change from a sole commissioner. I would like Walker County to have in the next four years a five person board of commissioners. Each commissioner would represent a district of approximately 13,600 people. I feel each district should include city and rural residents so all are represented equally. I also feel these positions would be much like a city council member, a part-time position paying a salary of less than $10,000 per year. The Chairman of the Board of Commissioners would be a higher paid fulltime position. This person would be responsible for the say-to-day operations and would receive a fulltime salary. There again though, those guidelines would be part of what the state would recommend to us, also.
LU: You obviously feel the sole-commissioner form of government is sufficiently accountable and responsive to the will of the people. How do you hold yourself accountable and stay in touch with the needs of over 68,000 people? (Heiskell only)
LU: Once elected how will you bring accountability to county government? How will you stay connected to the needs of 68,000 people? (Campbell only)
CAMPBELL: I plan to be out and about in the county visiting each department and the workers on a regular basis. I will have the bi-monthly evening meetings I discussed earlier, but will also meet with groups and persons individually, if necessary. I'm a "people person", so I will be attending social functions and hope to bring more arts and community events to Walker County.
The absolute best way to have accountability and stay responsive the people is to have five people representing the county instead of just one. But within a sole-commissioner system, Campbell's plans are the best we can expect from any elected Commissioner.
LU: If reelected this year, do you intend to stay on as Commissioner for another whole term, and will you run again in 2016? At what point would you decide to step down or retire from the position? (Heiskell only)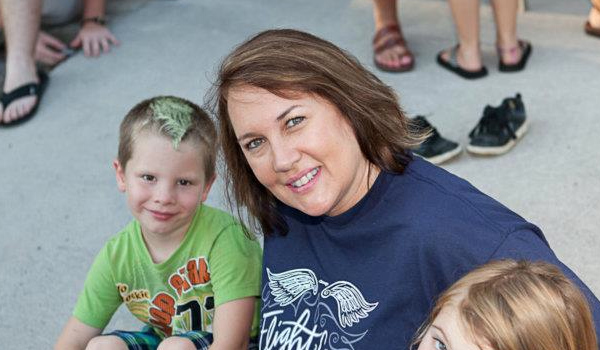 LU: If defeated this year by the incumbent, will you run again in 2016? If elected this year will you seek a second term? At what point would you decide to step down or retire from the position? (Campbell only)
CAMPBELL: Yes, I would run again in 2016 if defeated this time. Also, if elected, I will seek a second term if the people vote to retain a sole commissioner form of government. If they people vote to go to a board of commissioners and we go through the state's process and begin that form of government, I would hope to be involved in the board, also.
I believe in TWO CONSECUTIVE TERM LIMITS for all elected officials.
LU: Please summarize in a single paragraph why residents of Walker County should vote for you in the upcoming election:
HEISKELL: [no response]

CAMPBELL: I believe the people of Walker County are ready for a change in their form of government from a sole commissioner to a board of commissioners. Many of the 68,000 people in our county have concerns about the county's financial practices, debt, lack of communication and transparency, and what seems to be an imbalanced focus on tourism instead of infrastructure and jobs. We won't see change happen until we take a stand. Can we afford to wait until 2016?
LU: Is there anything else voters should know about you? Family, faith, philosophy, inspirations, etc.?
HEISKELL: [no response]

CAMPBELL: I'm married to the love of my life, K.C., for almost 24 years now. We have four children together, 2 daughters (Elaina, age 22, and Mary, age 13) and 2 sons (Drew, age 21, and Jesse, age 16). KC's oldest daughter Blakely has blessed us with two granddaughters and one great granddaughter.
We attend Second Baptist Church in LaFayette, the church where I was baptized in 1972 and where I play keyboard, sing in the choir and sing on the praise team. My faith in God, the love within my family, and the good I see in my community inspires me daily to move forward. Every day, there is a purpose to fulfill.

It goes without much further saying that the LaFayette Underground does not endorse Bebe Heiskell for reelection as Walker County Commissioner. Her refusal to respond to legitimate questions asked here is typical of her disdain for constituents outside the Chickamauga city limits and her own inner circle.
Heiskell supporters say she's the only "experienced" candidate, but not all experience is good. The Bebe Heiskell experience for most of Walker County has been a bad one, a ride that we demand let us off. Financial mismanagement, public drunkenness, broken promises, tax fraud, prison labor abuse, nepotism, misplaced priorities, incompetence, and outright lies from the Commissioner (not to mention her derisive attitude) leave her undeserving of a fourth term in office, and tax-funded attacks she's directed against Campbell probably deserve a legal investigation.
Ales Campbell isn't an experienced politician, and she's not been at the heart of county government for the last four decades. But that's not necessarily a bad thing. In light of how badly things are going in Walker County (high poverty, unemployment near 9%, disintegrating social structure), a new direction is badly badly needed. Campbell has shown herself willing to listen to the people, interested in giving the citizens a say in what form of government the county will have, and open to something other than what we've been doing since Jimmy Carter was president.
Walker County hasn't had a write-in candidate for any elected office in decades, and nobody can remember the last time a write-in waged a successful campaign anywhere in Northwest Georgia. But Campbell's long-shot campaign has a good chance of being successful this year because so many in Walker County are hungry for change, for a new voice, for someone at the top who cares what they say and think. Bebe has proven herself to be uninterested in what the people want – when that happens in any government at any level, the people need to show leaders to the door.
Remember to write-in Ales Campbell for Walker County Commissioner when early voting begins next Monday or on election day, November 6th.
THE RULES:
Last week the Underground e-mailed candidates for 3 competitive local races (Commissioner, Sheriff, and House District 1) a series of questions. Candidates who have no opponent on the November ballot were not included in questioning.
Candidates were asked to respond to the questions via e-mail by a certain deadline, and were instructed not to share their answers with each other before we made them public. Every candidate in the same race was given the same set of questions except where noted above.
Candidates who did not respond by the deadline have [no response] after their name for each question asked, and candidates who responded but chose to skip certain questions are marked [no response]. Responses received after this point will not be accepted for a full post, but candidates are welcome to add to their responses, answer questions, or respond to our opinions in the comment section below.
Answers are copied directly from e-mail without corrections or changes except for redaction of addresses. Redactions or any editorial clarifications of questions or answers are made in [brackets]. Editorial thoughts are in italics beneath the responses.
More Q&A responses will be posted throughout the week up until early voting begins.
All LaFayette Underground 2012 Election Posts