2015
10.24
Michael James Gobert of Straight Gut Rd faces murder charges after shooting two men, one fatally, around 11 PM on October 19th. The two victims and another man who wasn't hurt had attended a party held at Gobert's adult daughter's home near his own.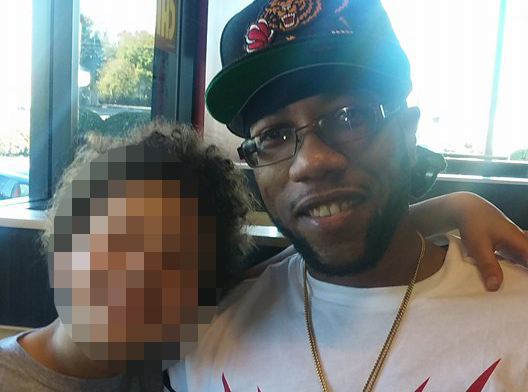 Some kind of conflict broke out in the party and the men began leaving. That's when Gobert came outside brandishing a weapon. Per the Sheriff's Office Gobert fired at least ten shots at the three men and the car they arrived in. JJ Montgomery, age 31 [depicted], ended up dead.
Mr. Gobert faces charges because you can defend your home against a break-in, but you cannot shoot somebody who's running away already. His wife also fired a gun, but only into the ground, and won't be charged.



A bicycle accident on GA 193 at Prospect Rd. in Kensington claimed the life of a Chickamauga woman.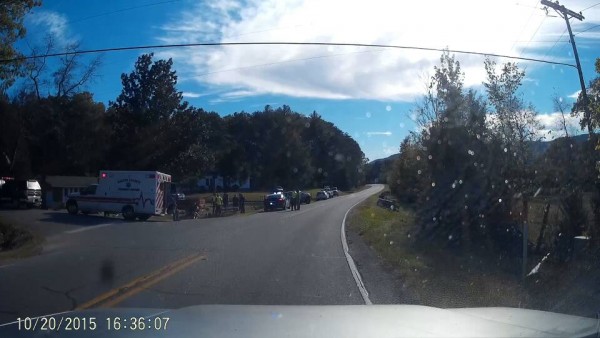 55-year-old Melinda Brewer died Tuesday afternoon shortly after being struck by a Jeep while bicycling near her home with a relative. GSP is investigating the accident.



Wednesday in a Rome courtroom, convicted drug dealer/attorney Don Oliver spoke on behalf of Walker County and Hutcheson, accusing Erlanger of trying to put the hospital out of business. (Seems like they did that fine on their own.)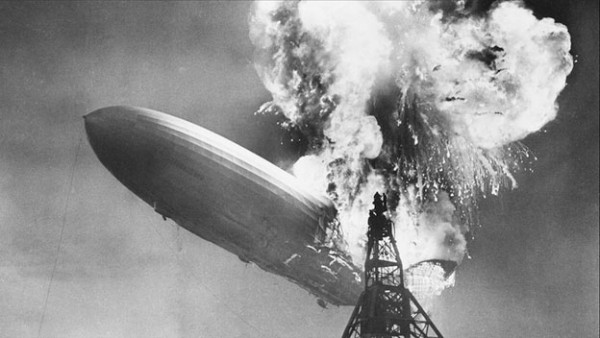 Erlanger and bankruptcy overseers objected to rules that exclude some interested parties from bidding and plans that would let Regions Bank decide which bidder "wins" the auction.
(If there's dirty money involved in this whole thing, it's going to come out of the auction process. This could be the most important part of liquidating the hospital.)
A bankruptcy trustee and the judge both said Hutcheson is "dead" and will be shut down by the month's end if it doesn't sell. Most agreed that the property is unlikely to find a buyer, and most of the discussion focused on what to do with 100 remaining nursing home patients. The number of patients staying in the main hospital has fallen below ten per day.
WQCH Radio, 10/20/15:

"[Hospital bankruptcy trustee] MARTIN OCHS SAID THE HOSPITAL IS 'ADMINISTRATIVELY INSOLVENT' WITH PATIENT CENSUS AT AN ALL-TIME LOW OF JUST 10 IN-PATIENTS.
"'GIVEN THE DEBTORS' CURRENT FINANCIAL SITUATION, THE U.S. TRUSTEE DOES NOT BELIEVE THAT THE DEBTORS HAVE THE ABILITY TO REORGANIZE THEIR FINANCIAL AFFAIRS', OCHS WROTE."
Hutcheson's employee count is down to 375 from the 800 it had a year ago and the hospital admits it might have trouble making payroll for the next few weeks – but insists funds will come in to cover that, somehow.


Related: "Hutcheson Not Too Big To Fail"
Related: "Time to take Fort Oglethorpe hospital off life support"

At the same time, Hutcheson's lying CEO Farrell Hayes insists the hospital's huge job and service cuts are part of a plan to make the sinking ship profitable.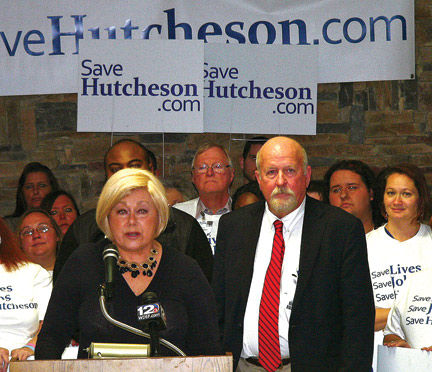 He claims Hutcheson is "second to no one" in the area and still provides quality care.
(Somebody should check if he's abusing drugs.)
Meanwhile there's nobody answering phones and 9/10ths of the hospital and its properties are dark.
Quality pays its employees for their work and its vendors for their products. Quality sends out accurate bills to its customers. Quality doesn't have damaged equipment or leaking ceilings in patient rooms. Quality doesn't shut down its satellite locations. Quality doesn't lose patients to hospitals an hour further away. Quality doesn't bleed cash and demand help from taxpayers time and time again. Quality doesn't lie to its workers and patients or leave them struggling for answers. Quality doesn't commit medicare fraud.
Times Free Press, 10/17/15:

"'[Hutcheson employees] think Farrell has lied to them. They think Farrell has manipulated things.'"
Hutcheson is the opposite of quality at this point, and Hayes is the opposite of a good CEO or an honest, ethical human being.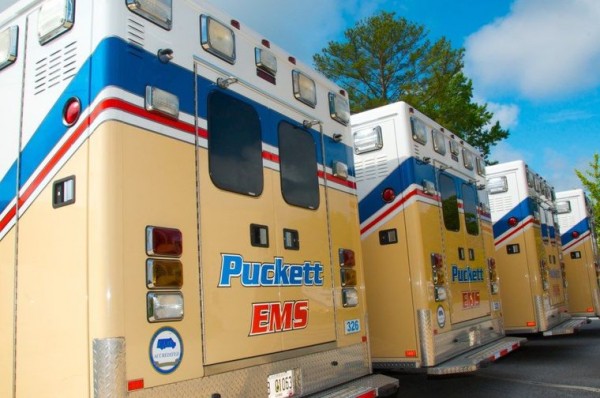 A week ago Wednesday Puckett EMS gave Walker County a check for $1.3 million, formalizing the ambulance takeover deal that will begin November 1st.
So where's that money going..?


Food City has its first shoplifting arrest.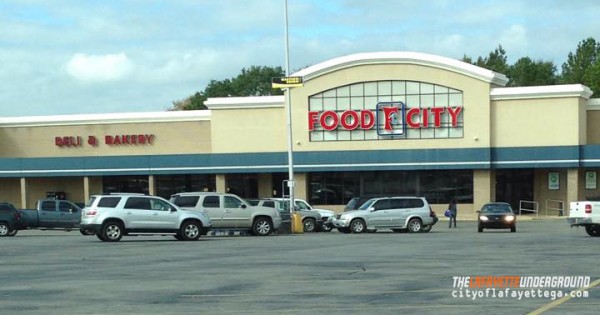 Jennie Olga Bruchez was taken into custody a weekend ago after being caught shoplifting by store employees. She reportedly assaulted a Food City employee before being arrested.
Walmart is doing its part to keep the jails full of thieves, too.
Denise Tia Thomas arrested 10/6 for attempted shoplifting. When arrested was found to have multiple fake drivers licenses. A friend, Shameca Lashon Burt, was also arrested for an active warrant in another county.



Commissioner Heiskell has hired a commissioner from another county to take over the Walker County road barn.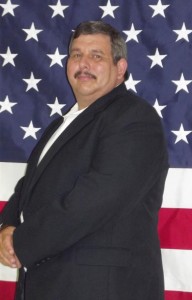 Jeff Long, one of Catoosa's five commissioners, has been chosen to replace Rodney Parker who took a job with the City of LaFayette.
Long is leaving his job as Fort Oglethorpe's road supervisor and recreation director, taking the Walker position on November 1st.
"In addition, Long's experience with recreation associations, facility acquisition and maintenance, greenway/blueway operations and event — swim meets and sports tournaments — planning will also be a bonus for visitors and residents of all ages, Heiskell said."
Sounds like she's more interested in another event coordinator than a road barn manager. But his background and varied experiences will come in handy under Bebe's management style. In six months he'll have a bunch of other unrelated county positions like Mountain Cove Farms Athletic Coordinator or 911 supervisor or [random job].
Mr. Long isn't familiar to LU since we don't follow Catoosa/Fort O politics very closely. Catoosa residents can shed more light as to the man's quality of character or job performance.


Drug bust in Flintstone uncovers possible chop-shop operation involving stolen cars and motorcycles.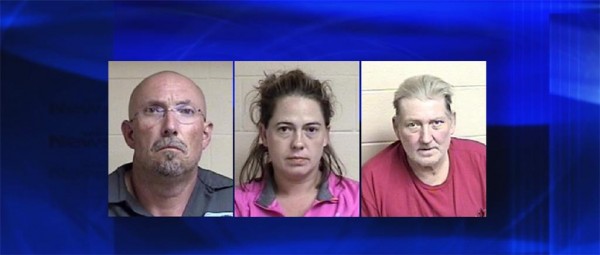 David Bradley Gant, Tabitha Nichole Gant, Bryan Edward Gant all listed as suspects facing charges.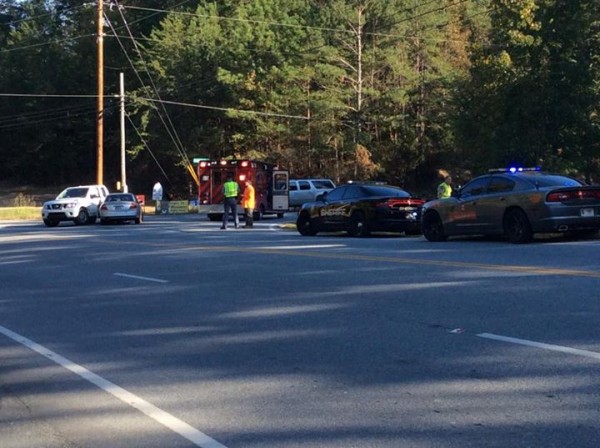 Minor wreck reported Thursday afternoon in Villanow at the GA 136/West Armuchee Rd. intersection.


Mom from the Villanow area jailed for drugs.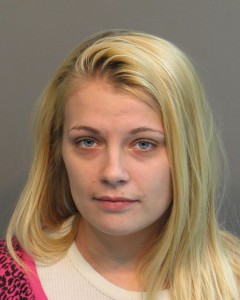 WQCH Radio, 10/20/15:

"A LOCAL WOMAN DRIVING WITH A SMALL CHILD IN BACK WAS PULLED OVER IN LAFAYETTE AND CHARGED WITH SEVERAL DRUG COUNTS. IT HAPPENED ON FIRST STREET AT CULBERSON, TUESDAY MORNING.
"POLICE FOUND THAT THE DRIVER, 28 YEAR OLD AMANDA LYNN WELLBORN, HAD A SUSPENDED LICENSE. SHE WAS ALLOWED TO CALL A FAMILY-MEMBER TO PICK UP HER CHILD.
"DURING A SEARCH, POLICE TURNED UP DRUGS NOT KEPT IN THE ORIGINAL CONTAINER, MARIJUANA, SCHEDULE-2 AND SCHEDULE-4 NARCOTICS."
(That's her mugshot from 2011 in Hamilton County.)
Plus: Arrests and jail bookings, October 12-18.




Dean Kelley, former chairman of the Walker County Republican Party, on Bebe Heiskell's leadership.


As promised, a commissioner from the FCC visited Georgia prison leaders earlier this month to discuss legal ways to disrupt cell phone service from inside jail.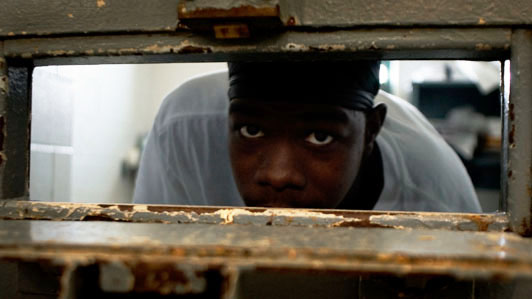 He didn't make any promises or change any rules but said he hopes to have a "conversation" in Washington that will address local concerns.
While bureaucrats talk, those seeking to smuggle phones and other contraband into jail are getting more creative.
Footballs, basketballs, food containers, secret compartments in shoes, body cavities, and now even drones. When you've got nothing but time on your hands, you can get pretty imaginative.
Until prisoners mobile phones don't work, there won't be an end of phones smuggled into jail for illicit purposes.


Two Dalton men arrested in Tennessee for activities related to human trafficking and prostitution.
It's a real problem, and it's happening in our area.


Georgia's electronic touchscreen voting machines are now a decade old and discontinued, running on unsupported software released in the 90's.
Outdated voting machines introduce some risk of insecurity (and possibly vote tampering) into the process, and older machines are more likely to go down at an inconvenient time – but replacing every machine in the state could cost tens of millions local elections offices don't have.
And some (like local Republican leader Nathan Smith) argue there's no need to replace machines as long as we like the outcome of elections and nobody detects any undetectable vote fraud.
Here's the actual study referenced in the post.


In case you didn't know: In Georgia, and many other states, you can legally abandon your newborn child at a hospital within the first week after their birth, without risk of prosecution.
The law isn't meant to encourage abandoning babies, but rather to give an alternate out to someone who might otherwise kill their unwanted infant or leave them somewhere dangerous.
Just go to the hospital or a "birthing center" and give them the baby. It's cold, but better than throwing them away or whatever else crazy/desperate people do.
This should especially be spread to high school age kids, seems like that's the age group that most often does something stupid trying to hide a baby.


Walker, Chattooga, Floyd, and Whitfield sit atop a major reserve of oil and natural gas.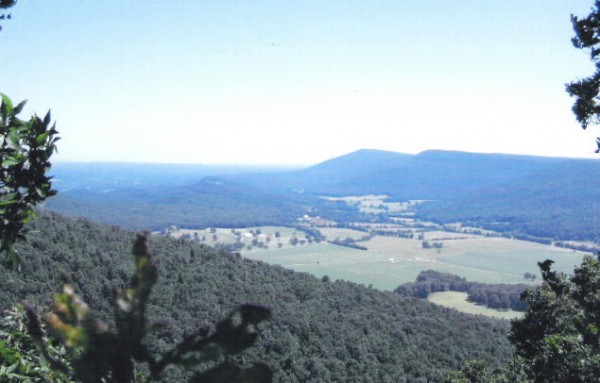 When the price of either rises, a battle over mineral rights, property rights, drilling, and fracking may start in our own back yards.
Area property owners would be well advised to confirm they own the mineral rights under their OWN lands before that begins. Some large landholders who sold property off in chunks to others retained the mineral rights to that land.
The Rollins family, for example, still owns the mineral rights under Mountain Cove Farms and nearby properties now owned by others. And they also just happen to own a fracking company.


A loophole in Georgia law intentionally benefits law enforcement officers being investigated for using deadly force, giving them less scrutiny in court than anyone else involved in the death of another person.
That's one reason why none of the officers involved in 171 police shootings in the last ten years (most clean, some very concerning) have been tried, much less convicted.
A small group of state legislators are considering a change that would hold cops to the same standard everyone else is held to, if they can somehow get past the objections of groups like the Georgia Sheriff's Association.


For today's links and any breaking news, follow the Underground on Facebook or Twitter.