2015
10.28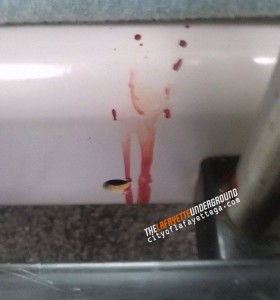 Hutcheson's patient care ombudsman, the person responsible for making sure the bankrupt hospital is actually taking care of patients, says conditions there have "deteriorated."
How badly have they deteriorated? She can't say for sure because hospital leaders haven't given her sufficient access since July – so she's reported the hospital to the state licensing board.
In a court report filed Monday, she cited poor communication from hospital administrators regarding financial conditions and the sudden closure of outpatient services, and noted that several of Hutcheson's remaining key doctors have quit due to not being paid in months. Now THAT's Hutcheson quality.
Yet, as the ombudsman observed, through all of the job reductions and service shutdowns, none of the hospital's "senior leadership" has been cut.
"I used to believe in [CEO] Farrell Hayes, the Tooth Fairy and Santa Claus. I STILL believe in Santa." -Hutcheson Employee
As conditions continue getting worse and debt piles higher, Hutcheson has buyers interested in several of its properties, but not (so far) the main hospital.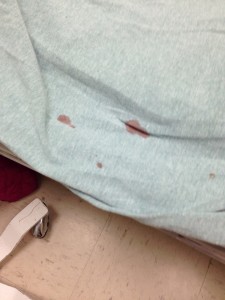 An outfit called "New Beginnings" is offering to pay $7 million for Parkside Nursing Home.
Walker County's government is considering making a bid on the closed Chickamauga Family Practice property, hoping to lease it to Memorial Hospital – but multiple insiders at the Walker County Development Authority say that entity, at least, won't be buying. (We have to save development money for completely idiotic ideas, not partially-baked ones.)
Hutcheson's lawyers will be back in court this Friday for more talks, and could come home with orders to shut the place down entirely.
One bit of good news, at least for one doctor's patients: Dr. Paul Ballinger, who worked at Chickamauga Family Practice until it shut down, is now practicing in LaFayette at Memorial-owned Professional Park.





Straight Gut Rd shooting last week began with an "unsatisfying" sexual encounter between Nicole Carroll and Edrius Jamel Putman. That resulted in a fight where Putman struck Carroll with an object, then began to leave with two friends.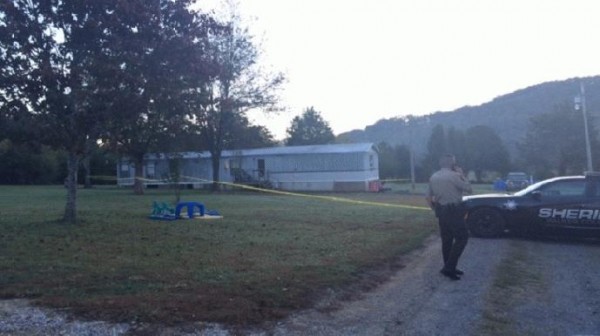 At that point Carroll's stepfather Michael James Gobert and his wife came out of their own home with guns. After more confrontation (the degree of which varies depending on which eyewitness or neighbor it comes from), Putman's friend JJ Montgomery was shot and killed.
(Some are trying to make the incident into a racial situation, but nobody is defending this shooting. Regardless of what happened before shots were fired or what race anyone is or was, there's no justification for it to have happened. It wasn't likely racially motivated, and if it was so what? He's no less or more dead.)
Putman, who was shot but hardly injured, faces an assault charge for striking Ms. Carroll. Gobert is in jail for murder.

Related: "An argument in the dark leads to Walker County homicide"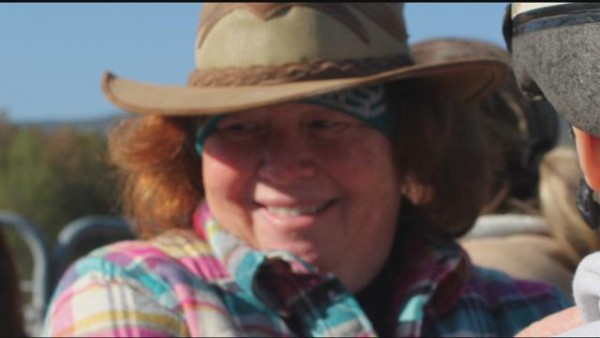 Mindy Brewer, the woman killed in a bicycle accident last Tuesday on Hwy 193, was an occupational therapist who owned a horse ranch/therapy center for children adjacent to Camp New Dawn. She leaves behind a hurting husband and a ministry.
She wasn't some bicycling tourist from out of state, she was a local enjoying her neighborhood on a bike like so many of us do.
GSP is still investigating the accident; to date no charges have been filed.


Walker County is broke, remember? Had to raise taxes, etc…
Here's the latest progress on a millionaire family's fire department atop Lookout Mountain, built courtesy of the county via YOUR tax dollars.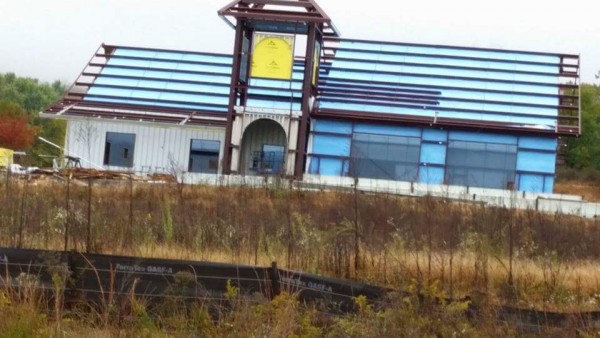 A new fire station is nice. But if the old fire station is big enough for the trucks and keeps them dry (and has almost no volunteers anyway), why build another one across the street for over a million dollars WHILE we let the roads collapse and raise taxes?
Because of political favoritism and borderline bribery.
This is being built on the back side of a privately owned lot, the county built the station and a road to it so the rest of the land can become a shopping center, Hinkle Town Center, owned by the Davenport family.
The Davenports of course have been more than generous towards our sole commissioner. One even served as her campaign manager in 2008.
If you want Bebe to spend tax dollars on a fire department and roads for YOUR lot, all you have to do is give her a few thousand dollars, and then have all your family members do the same, and all the businesses they own do likewise.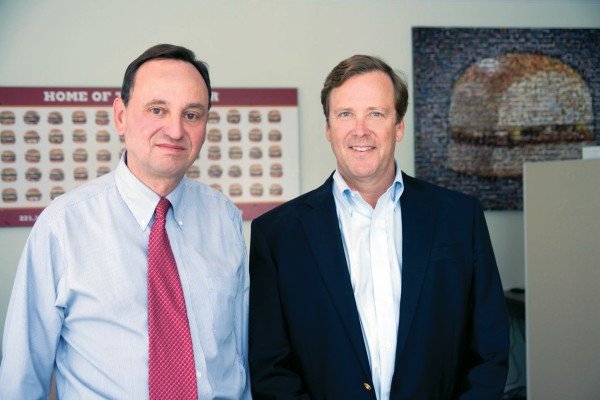 A couple thousand-dollar checks from a handful of millionaires and a few more from a Burger King in Chattanooga and BAM you can have your own stacked-stone Taj Mahal. All through the wonders of sole commissioner government.
It's all a game. There's money, has always been money, in Walker County – but only for special projects that benefit the Commissioner or her supporters.


Domestic violence or child discipline..?
WQCH Radio, 10/27/15:

"A LOCAL DAD WAS CHARGED FOLLOWING A FIGHT WITH HIS TEENAGE SON, SATURDAY.
"THE CALL CAME FROM OAK RIDGE DRIVE OFF PARK STREET. WITNESSES, INCLUDING MINOR CHILDREN, SAID THE FIGHT BROKE OUT AFTER THE 19 YEAR OLD COMPLAINED THAT HIS FATHER WAS MAKING HIM CLEAN HIS ROOM, WHILE HE REMARKED THAT HIS SISTER WAS NOT MADE TO DO THE SAME.
"39 YEAR OLD CHRIS B. BURSE WAS CHARGED WITH BATTERY, FOR STRIKING THE SON WITH A STICK, DESCRIBED AS A PIECE OF 'ONE-INCH TRIM'. THE YOUNGER MAN DID NOT REQUIRE TRANSPORT FOR THE INJURY TO HIS SHOULDER.
"IN ADDITION TO THE BATTERY CHARGE, BURSE WAS CHARGED WITH CRUELTY TO CHILDREN, 3rd DEGREE, AS MINOR CHILDREN WITNESSED THE FIGHTING."

Two-car wreck Monday shortly before noon, on 27 near Bell Road in Noble.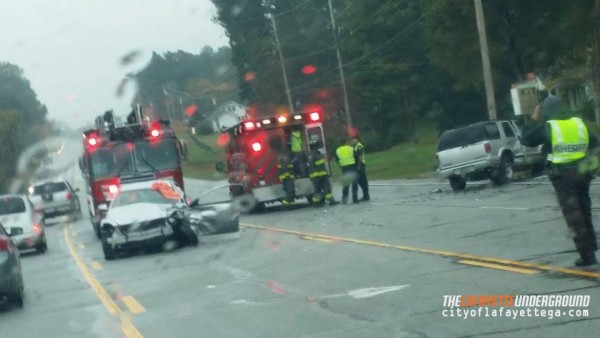 Per later reports, the accident involved Fernando Bilbao and Norma Susan de Bilbao of LaFayette, and Jacob Blake Edgeman of Summerville. All three were sent to Erlanger for their injuries. GSP is investigating.


Latest Walmart shoplifter wannabe: George Arthur Link, age 25.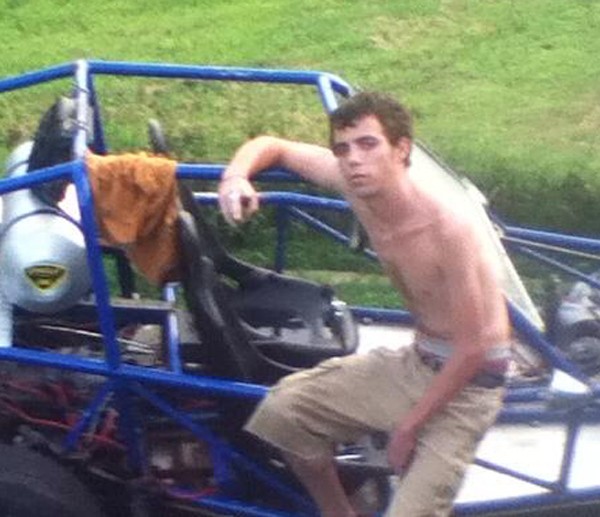 Link is charged with trying to steal a knife and a bottle of superglue worth about $16 on October 16th. (Mr. Link was previously arrested in April on drug charges.)
Maybe he had a model airplane to finish?
Also: Local arrests, October 15-21.



Electrolux has offered the US Department of Justice a "settlement" deal to ease the fed's concerns about its takeover of GE Appliances, which includes Roper.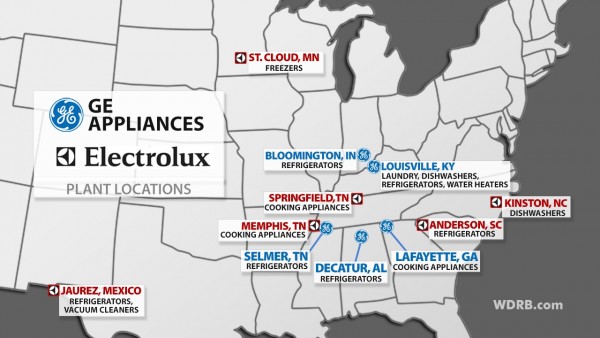 So far the settlement offer, details not made public, hasn't been accepted and the two sides "remain far apart."
Barring any settlement, Electrolux will be in court starting November 9th.
So far Electrolux has spent about $64 million in its efforts to buy GE Appliances, and that's before the $3 billion deal is formally approved.


Kids who see something wrong in school, like bullying, drugs, or a threat of violence, have more options than just telling a teacher.
Georgia operates a School Safety Hotline for anonymous reports from students, parents, and school employees.

Scare on the Square will be this Friday evening.
Trick or treat will be Friday night OR Saturday (actual Halloween) depending on the neighborhood or individual family.


GDOT is holding up 34 pre-approved road projects due to federal funding issues that may take years to resolve.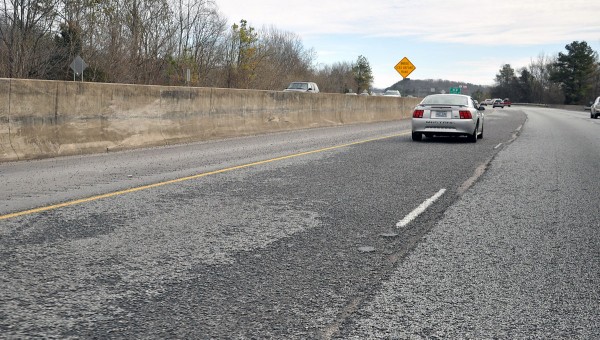 One of the biggest is a $45 million job repaving I-75 from Whitfield County to Tennessee.
If you commute on the interstate from Whitfield, Walker, or Catoosa into Chattanooga (or beyond) for work, there's no end in sight for the problems on 75.
The highway was last repaved in full during 1996 before the Olympics.
Good thing it's just I-75 and not some road that matters.


FCC takes a step to cut back prisoner phone smuggling by capping the amount prisons and jails can charge to make phone calls from behind bars.
Currently Georgia and many counties gouge inmates and their families to the tune of DOLLARS per minute for short calls, via telephone contractors who share a portion of their profits with the jails. (High call charges are one excuse given for the prevalence of phones being smuggled into prisons – although voice calls to mom aren't the MAIN reason for those.)
The fed is banning that practice, capping calls at a much lower rate, taking away much of the profit motive for county and state jails who never skip an opportunity to further milk their inmates.


Georgia launches a new initiative to help companies set up apprenticeship programs, hoping to fill a gap of untrained workers in the state.


For today's links and any breaking news, follow the Underground on Facebook or Twitter.