2015
08.12
After two years of losing (your) money hand over fist, Commissioner Heiskell has finally euthanized her restaurant at Mountain Cove Farms.
The $30 shrimp buffet at Manor House Restaurant is done.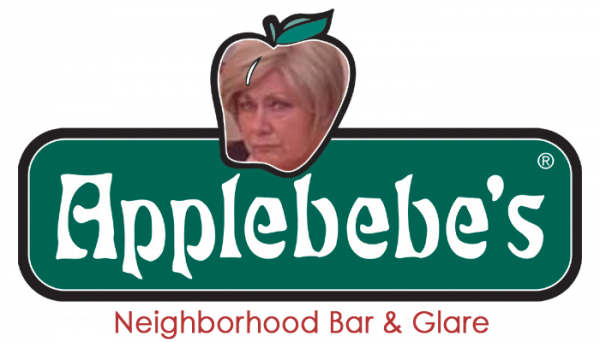 Bebe tells the newspaper basically everything LU and other citizens have ever said about this place: it's too far from where people live, it costs too much money, and they never should have opened it to begin with.
"'The reason we left it open was for the local residents and those staying at the farm,' Walker County sole commissioner Bebe Heiskell said. 'It is used, but not enough to sustain it. It had become a financial liability.' … 'There aren't enough people eating there to keep the doors open day-to-day,' the commissioner said."
This shows again, like the library funding problem, just how bad the county's finances have gotten. We're broke, or she wouldn't have done this. (The REAL "financial liability" here is Heiskell herself.)
She didn't close it last year when it was also losing money, she just raised taxes. Presumably this year the money will run out before more tax money comes in, so it's closed. For now.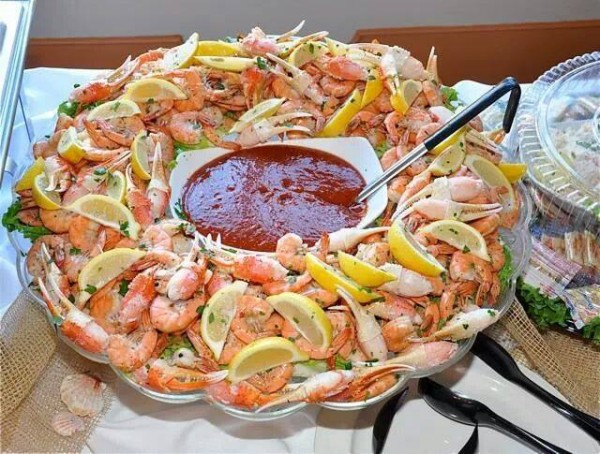 Heiskell still won't sell the $149,000 of new expensive restaurant equipment they put in, just close it with hopes of reopening later on – despite her claims of not wanting to run a restaurant.
"The commissioner said it was never her intention to operate a restaurant, but 'we had the facility and it seemed a shame to let it sit idle.'"
This is why we need county leaders with a plan and accountability. With a board of commissioners running things instead of one half-senile old lady, this wouldn't have happened. Manor House wouldn't be closed, because it wouldn't have been built to begin with.


City water customers north of town, in and around Noble, will be without water for about three hours today. LaFayette Utilities plans to disconnect a major line around 8 AM Wednesday and expects to have it back online by 11.
This is probably related to the city supplying water lines to the Audia project.


Corey Chaz Warren is no longer on the run.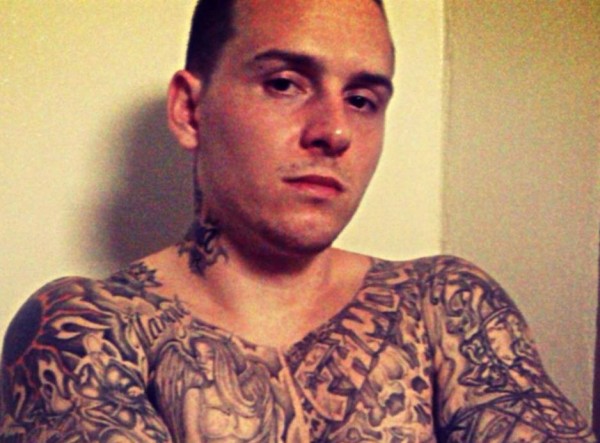 Warren's latest adventures hiding from the law began on August 4th. He was suspected of stealing a car. LPD found him hiding at Douglas Trance's Langley apartment, but he hopped out a window and fled.
That's where the public announcement to look out for him began.
Warren was finally apprehended Friday when he was seen walking down Patterson Ave. He was chased, on foot, by LPD officer Dusty Coker. Coker tackled and arrested the fugitive, who was of course found with meth on his person.
(He should go to jail for being stupid. It was all over TV and Facebook that the cops were looking for him, and he didn't even leave the city.)
Warren's family and friends have defended him for the last week as just some poor confused good kid.. Now he's got more charges including drug possession and obstructing a law enforcement officer.


Hillbilly's Restaurant opened on the square yesterday at 7 AM.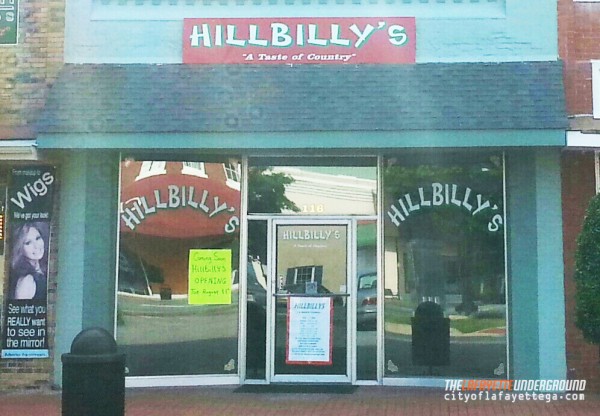 Reviews are so far mixed. If you've been in there, how was it?


Keep your Wi-Fi secure else the police find your drugs.
WQCH Radio, 07/25/15:

"WHILE SEARCHING FOR A STOLEN I-PAD IN WEST LAFAYETTE, POLICE MADE AN UNPLANNED MARIJUANA ARREST.
"CAPTAIN STACEY MEEKS SAID THE CASE STARTED WITH AN I-PAD THAT WAS STOLEN FROM A CAR, PARKED AT THE SOUTH MAIN STREET RECREATION CENTER ON JULY 17th. DAYS LATER, THE OWNER WAS ABLE TO 'TRACE' THE LOCATION OF THE DEVICE THROUGH A LOCATOR FEATURE, AND CALLED POLICE.
"OFFICERS RESPONDED TO THE HOME AT 1106 NORTH CHATTANOOGA STREET AND TOLD THE RESIDENT WHY THEY WERE THERE. HE TOLD THEM THEY COULD LOOK FOR THE I-PAD, BUT IT WASN'T THERE. THEY LATER DETERMINED THAT THE HOME HAD UNSECURED WI-FI, SO THE I-PAD COULD HAVE ACCESSED THAT PORTAL FROM ANYWHERE IN THE NEIGHBORHOOD.
"INCIDENTAL TO THAT INVESTIGATION, OFFICERS FOUND MARIJUANA IN THE HOME AND ARRESTED 49 YEAR OLD JOHN LESLIE MILLER ON A POSSESSION CHARGE. HE DENIED OWNING THE MARIJUANA, MEEKS SAID."
Several lessons to be learned here: If you have something illegal in your house, don't allow the police in to look for something else you DON'T have in your house. (Police search requests without a warrant can be refused, that's in the Constitution.)
And if you're going to steal an iPad, leave your wi-fi unsecured so you can blame it on the neighbors when cops come around to investigate.


Roper will have another job fair next Wednesday. But no need to wait: GE-owned appliance manufacturer says they're taking applications daily and hiring "continuously."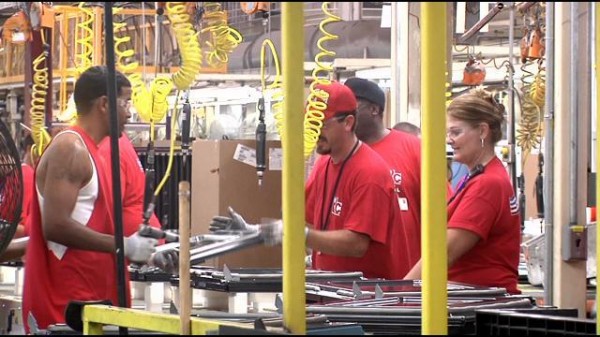 If you can handle the work and pass a drug test, you can get a job. No excuses.


Local arrests, August 3-9.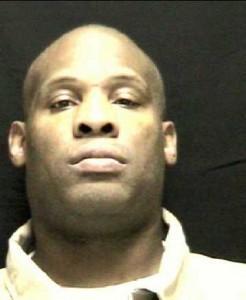 A former inmate of Hays State Prison, released three years ago, has been arrested in Michigan and transported back to Chattooga County.
Michael Joseph Lucas faces charges related to a murder behind bars at Hays, committed inside the maximum security prison before he got out.
He's originally from Fulton County and went to prison several times for robbery, theft, and drugs.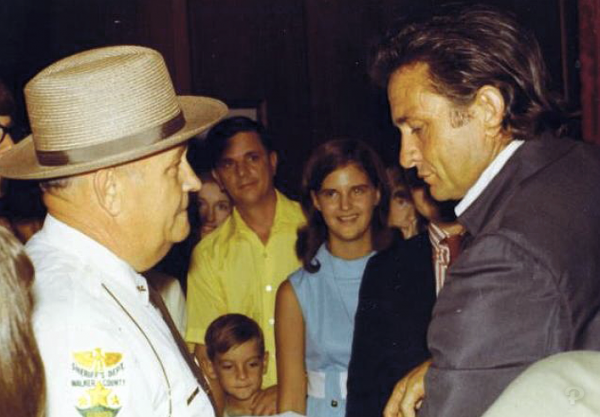 45 years ago tomorrow, Johnny Cash visited LaFayette and hosted a fundraiser concert to build athletic facilities at the old LaFayette High School. Cash was joined by an entourage of musicians including June Carter and her famous family, the Statler Brothers, and Carl Perkins.
Cash put the concert together without charge as a tribute and compliment to LaFayette (and all of Walker) for the way he was treated several years earlier while in the county jail on prowling and drug charges. He had especially kind words for Sheriff Ralph Jones, depicted with Cash above. [Photo credit to Jones' daughter Patti Scott via Picnooga.]

LU has written extensively about Cash, his LaFayette concert, and the field facilities built with the money he raised:

You like driving through roundabouts? If so, you're probably the only one.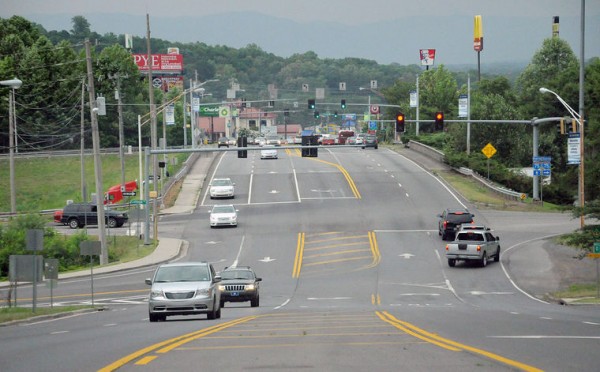 For the rest of us that detest them, good news: plans to turn the awful I-75 exchange/Dug Gap Mountain/College Drive intersection in Dalton into a nightmarish five-lane traffic circle of death have been dropped. Instead Dalton will tear down a building and move College Drive a few yards west.
The original plan was going to cost millions, take forever, piss off thousands of people, and probably cause deadly accidents.
GDOT still pushes to have roundabouts built all over the place, because that's the thing to do now. Someday this will stop, and in hindsight look pretty ridiculous.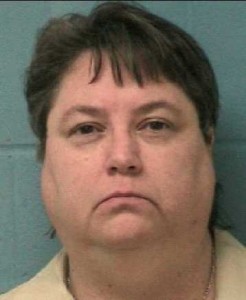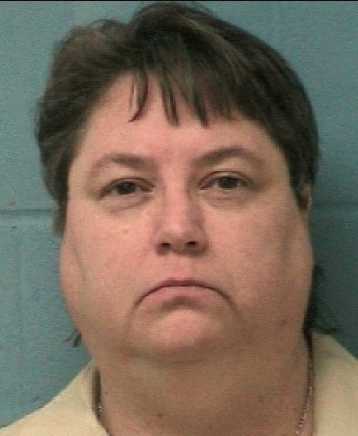 Death row inmate Kelly Gissendaner's lawsuit against Georgia has been dismissed by a federal judge.
Gissendaner's lawyers argued two canceled attempts to execute the woman constitute cruel and unusual punishment.
The judge ruled those canceled executions show the state is trying to put her down humanely by not using drugs of questionable quality.
So far Gissendaner's execution has not been rescheduled.


Landowners, small businesses, environmentalists, and politicians have joined together in opposition to a pipeline project along the Georgia coast.
But the Texas-based company may prevail anyway if it throws enough lawyers and lobbyists at the problem.
The eventual outcome of this battle could determine the future of eminent domain property battles for business use in Georgia. If the pipeline is built, there might not be ANYTHING than can stop a business from taking private land for a project it deems necessary.


Wildlife researchers counting Georgia's bats are concerned about the animal's dropping population.
More bats = less mosquitoes. Nobody's gonna argue against THAT.


For today's links and any breaking news, follow the Underground on Facebook or Twitter.