2015
04.22
Late last night fire claimed a home on Kemp Rd. in Naomi near Dry Creek Baptist Church.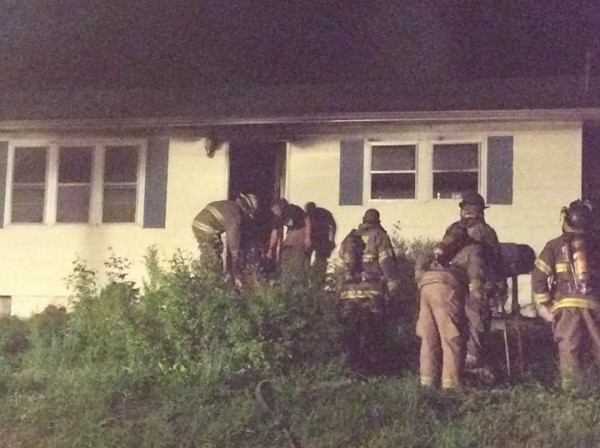 Per news reports, the blaze was reported a little after 10 PM. The home's sole occupant was hospitalized for smoke inhalation. Structure sustained heavy damage. Cause of the fire has yet to be determined.



LaFayette leaders say fears about big changes at the city cemetery are overblown.
WQCH Radio, 04/19/15:

"WITH THE CHANGE OF DEPARTMENT HEADS OVER PUBLIC WORKS CAME COMPLAINTS TO THE CITY COUNCIL ABOUT THE LAFAYETTE CEMETERY. [Last Tuesday] NIGHT, CITIZENS CONFRONTED THE COUNCIL CLAIMING THAT THE INTERIM PUBLIC WORKS DIRECTOR HAD SAID THAT DECORATIONS AND MEMORIAL ITEMS WILL BE REMOVED FROM GRAVE SITES.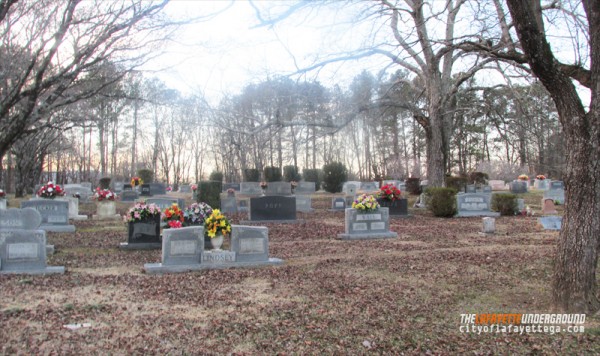 "THE COUNCIL HEARD SIMILAR COMPLAINTS SEVERAL YEARS AGO – AND APPOINTED A CEMETERY COMMITTEE TO 'SPELL OUT' THE LIMITATIONS OF WHAT CAN AND CANNOT BE PLACED AT GRAVE SITES. A SYSTEM WAS PUT IN PLACE ALLOWING SOME ITEMS TO BE PERMANENTLY DISPLAYED, WITH WRITTEN PERMISSION BY THE CEMETERY COMMITTEE.
"MAYOR ANDY ARNOLD SAID NOTHING WILL BE REMOVED WITHOUT FAMILIES FIRST BEING NOTIFIED. CITY MANAGER DAVID HAMILTON ASKED THOSE WITH COMPLAINTS TO MEET WITH HIM TO WORK OUT A SOLUTION."
Considering how badly the cemetery has been handled in the past, nobody can blame people for worrying about changes there. The city's current cemetery rules seem to be more consistent and fair than in past years, but many remain unsatisfied and are likely to remain so.


Looks like LU struck a nerve in the Commissioner's office, among people who won't admit to reading the blog.. This screenshot of Monday's Update, using a screenshot from last week, was put on Heiskell's Facebook page Monday evening.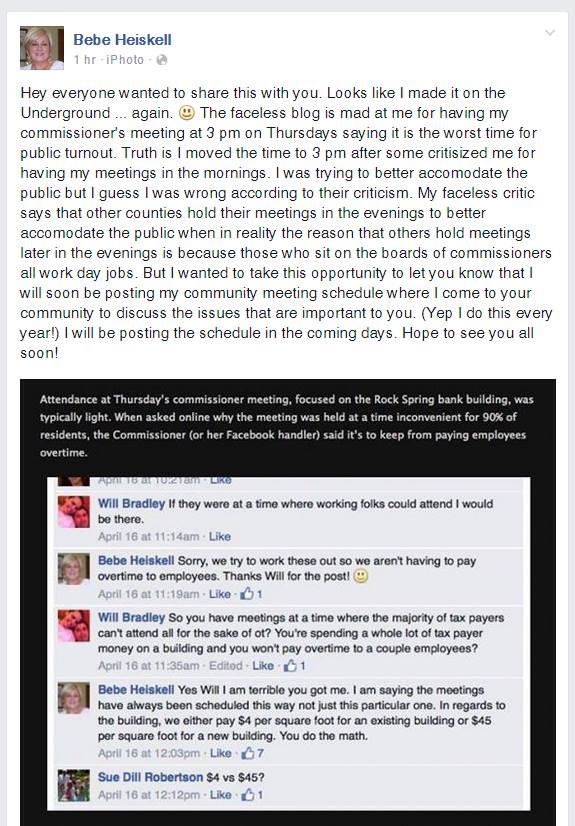 The Commissioner says here she moved county business meetings to 3 PM because people didn't like them at 10 AM. But nobody asked for them at 3, they asked for them during hours when they could attend – 3 ain't that.
Heiskell claims she has community meetings people can attend, but didn't have a single one last year. She's lying here about having them every year.
She also says other counties meet at night because their commissioners have "day jobs." (She says that like it's a bad thing.) Maybe we need to find Walker a commissioner with a "day job" too, so the meetings are accessible.
Bebe is welcome to come here to the blog and comment, so are her supporters. They're also welcome to comment on LU Facebook. Unfortunately LU and others in the county are NOT welcome to comment on Heiskell's page, and neither is anyone else who asks hard questions or disagrees with her (her being whoever runs her Facebook and prints her e-mails).
[Will "Bebe" make a screenshot of this screenshot of her screenshot of LU's screenshot and put it on Facebook and comment on it?]


MISSING PERSON: Family members of Mandee Price say she hasn't been heard from in over a week.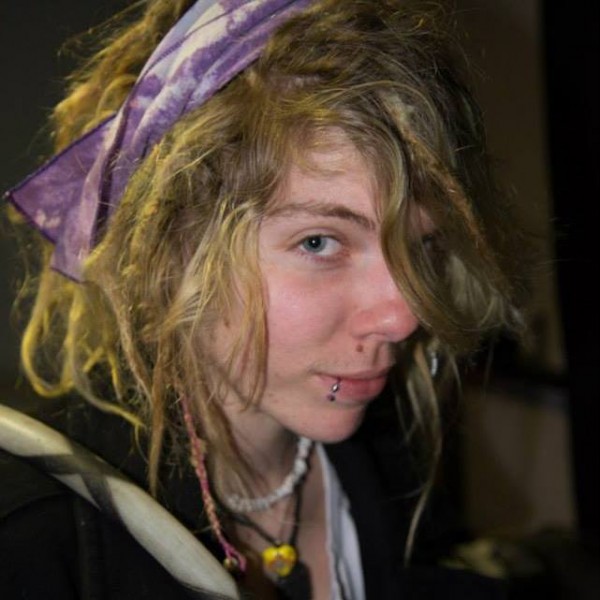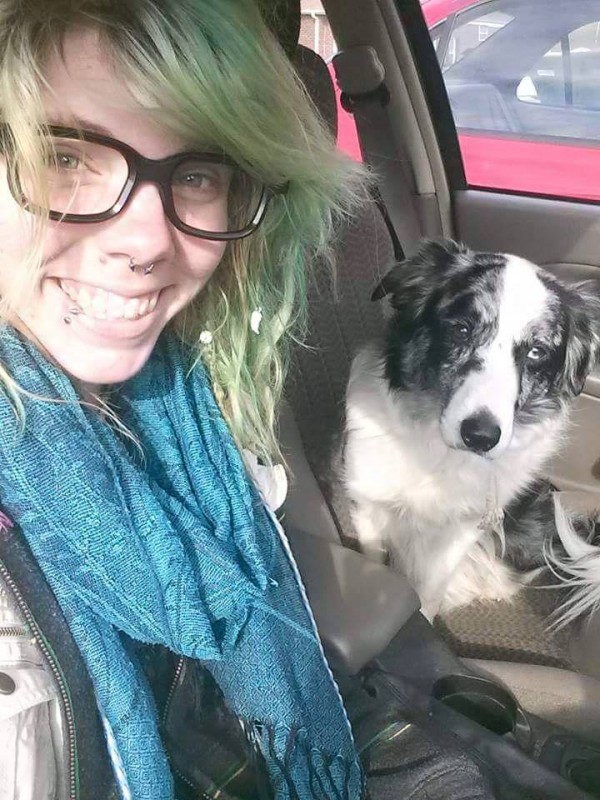 Price, who could also be using the name Willeaux (Willow?), is from Maryland. She came to the area to attend the Flame Festival at Cherokee Farms weekend before last. She was staying on Kay Conley Rd. and was last seen attempting to walk from there to LaFayette for the festival. She was accompanied by a dog.
The Sheriff's Office has been made aware of this but they have so far not made a public announcement; if you've seen Price or know where she is, send LU a message or call her family in Maryland at 240-298-8167.


Planned upgrades to LaFayette Utilities' billing system WILL include an online payment option, after a transition period.
Hopefully by the fall you can pay your high summer power bill over the Internet.
Upgrades are being paid for out of the city's tiny cut of SPLOST revenues.


Rains haven't helped the potential mudslide situation on Nickajack Rd. heading up Lookout Mountain to Hinkle.
Road isn't covered with mud, yet, but the potential for that to happen seems to be getting worse, especially with trees cut down around the problem area.
Will the county do anything this time or just block the road and do nothing as before?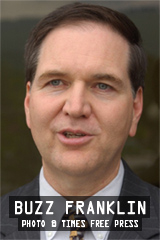 Last year the now-closed Dalton FBI office was involved in a scandal involving multiple local law enforcement agencies.
Now the defense attorney for a handful of men caught in online sex stings is arguing they shouldn't be prosecuted by dirty District Attorney Buzz Franklin because of his office's role in the shenanigans.
Speaking of prosecutor shenanigans, an Atlanta man convicted for killing someone in a fire he obviously didn't set has been given a victory after judges ruled the prosecutor in his case broke the law by not sharing evidence with the man's defense attorney.
He may be tried again or could just be released due to the broken case against him, but the prosecutor who threw him under a bus and has (so far) cost him two years in jail won't be punished, because we don't punish crooked prosecutors in Georgia. [LU shared a link about this case back in January.]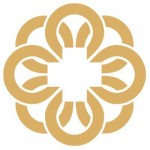 Erlanger, which at one point offered to buy Hutcheson for cash, and is currently being sued by Hutcheson for supposedly not knowing how to run a hospital, announces a profit of $25.3 million over the last nine months.
Boy, sure glad we kept Hutcheson out of their hands.


The city and Walker Sheriff's Office are working together to provide a (maybe) safer place for Craigslist transactions.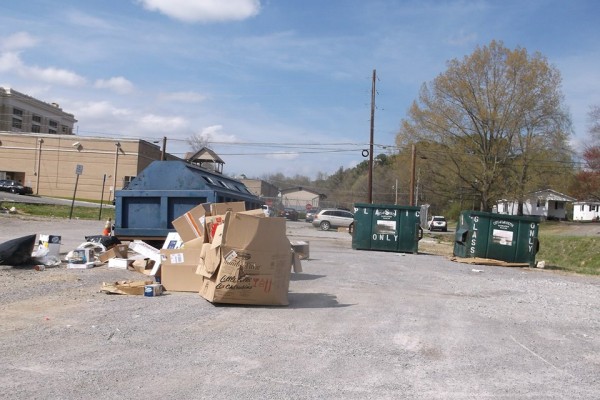 Residents can now use the city's recycling drop-off lot to conduct business; a security camera from the county jail will monitor the site 24/7.
You might not be safer per se, but they can pull the camera footage and identify whoever it was who raped and killed you behind the cardboard dumpster.
Chattooga and Dade both set up a similar thing months ago in response to high-profile murders of people meeting someone in response to an online ad.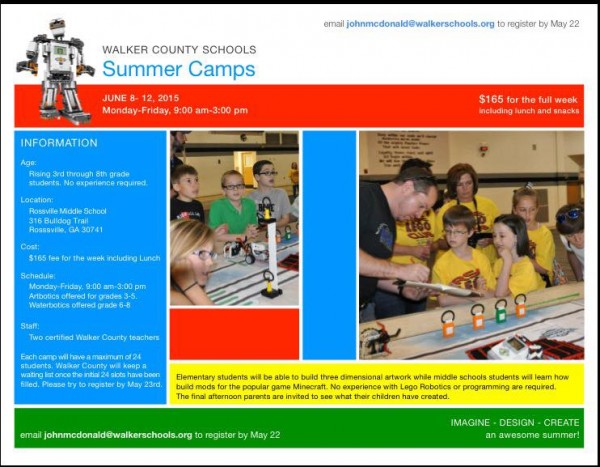 Walker Co. Schools will offer two summer camps to students in June. Camps aren't free, registration required by May 22nd.


LaFayette PD plans to restart its dormant K9 program. City plans to obtain and train a dog using grant money and will convert an existing police vehicle to handle the dog.
Animal will be used for drug searches, tracking, and "backup" for human officers.


Alabama budget showdown could lead to many AL state parks shutting down.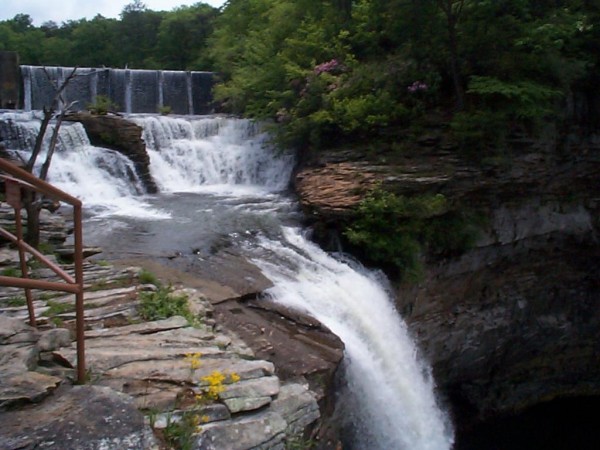 DeSoto Falls (and nine other sites) will close to the public in June if the state's governor and legislature can't work out a funding agreement.


Latest local arrests, April 13-19.


For today's links and any breaking news, follow the Underground on Facebook or Twitter.