2015
01.23
Early Sunday morning, two men – Justin Lee Gilbreath and Hunter Brice Pettigrew – were arrested for breaking into a Dripping Springs Rd. home. The boys also allegedly fired at least nine shots from a .223-caliber AR-15 assault weapon during the attempted burglary.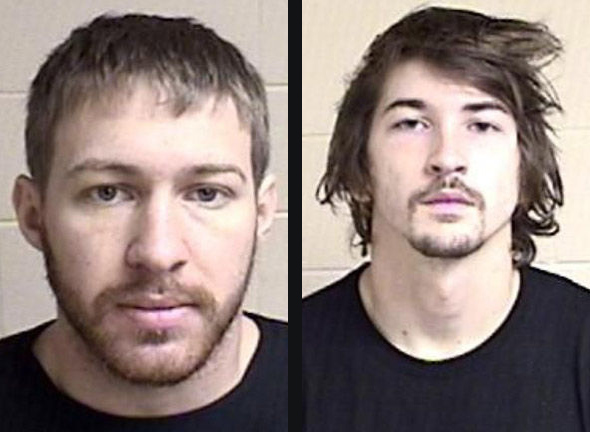 Sheriff Wilson speculates the two were seeking cash refunds for a drug deal gone bad, or simply trying to steal drugs they knew were in the home.
Two gentlemen who lived in the house being robbed – James Edward O'Quinn and Chad Franklin Hurt – were also arrested for possession of the drugs Pettigrew and Gilbreath presumably wanted.


When visiting downtown LaFayette, be sure to stay at the beautiful Morgan Motel.
WQCH Radio, 01/21/15:

"AN ALTERCATION AT THE MORGAN MOTEL LED TO AN ARREST EARLY SATURDAY MORNING. LAFAYETTE POLICE RESPONDED TO A CALL COMPLAINING OF A COUPLE ARGUING LOUDLY IN THE PARKING LOT OF THE SOUTH MAIN STREET BUSINESS.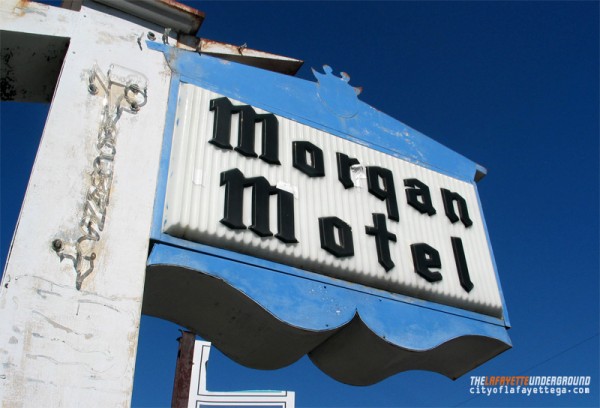 "WHEN THEY ARRIVED, OFFICERS COULD HEAR LOUD CURSING COMING FROM ONE OF THE ROOMS AND KNOCKED ON THE DOOR. THE MAN WAS COMPLIANT, BUT THE WOMAN INVOLVED REFUSED TO CALM-DOWN.
"40 YEAR OLD RHONDA LANETTE SANCHEZ WAS ARRESTED ON A DISORDERLY CONDUCT CHARGE. WHEN SEARCHED, A SMALL QUANTITY OF MARIJUANA WAS ALSO FOUND ON HER PERSON – AND SHE WAS CHARGED WITH POSSESSION.
Here's a statement from Motel Management: "YOU NO TAKE PICTURE I CALL POLICE."


Shady entrepreneur and defeated political wannabe Mike Lovelady says he no longer owns Chattanooga Street Tavern.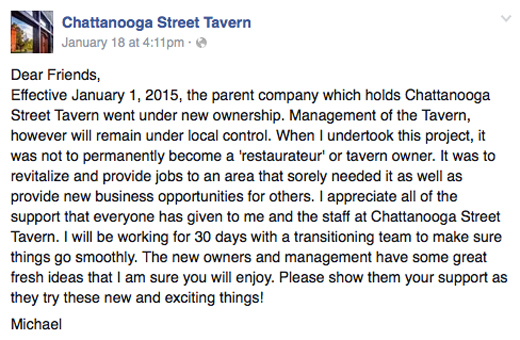 Lovelady's Facebook statement isn't clear on details, but seems like he's unloaded the entire Mars Theater block on Chattanooga St. to new owners.
Current Tavern management remains in place, for now.


During this month's council meeting, LaFayette leaders discussed changing city laws to require pawn shops and "precious metal dealers" to use digital pawn tickets instead of paper records, to speed up recovery of stolen items. An online service for this would cost the city less than $300 per year, versus the countless hours police spend now entering records into a computer looking for stolen property.
Rossville, Ringgold, and other cities are already doing the same, and Walker County outside the cities strengthened its pawn shop laws last year, at least on paper.
Do you buy or sell with pawn shops? What do you think of the rule change?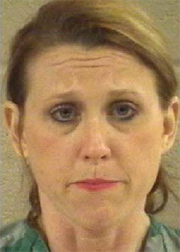 Whitfield County high school teacher Elizabeth Scroggs arrested for having a sexual relationship with one of her 18-year-old male students. 32-year-old from Catoosa charged with "felony sexual assault by persons with supervisory or disciplinary authority."
(The boy was of age but teachers can't sleep with students regardless of age, unless they're married. Something we learned here several years ago.)
Scroggs, now suspended, is a language arts instructor at Whitfield's Coahulla Creek high school, previously teaching at the Whitfield career academy and New Hope Middle School. Before changing to Whitfield in 2006, she was an unpopular teacher at LHS for one year.


Explanation for the fire in a shed behind the Church of Christ on West Main earlier this week:
WQCH Radio, 01/21/15:

"A GARAGE BUILDING AND A CLASSIC VEHICLE WERE DESTROYED IN AN EARLY MONDAY MORNING FIRE IN LAFAYETTE.
"CHIEF ROBERT BUSBY SAID THE CALL TO THE RESIDENCE AT 308 SOUTH MAIN CAME IN AT AROUND 5 O'CLOCK MONDAY MORNING. THE FIRE STARTED IN A DETACHED GARAGE FACING WEST MAIN STREET. IT WAS LOCATED BETWEEN THE RESIDENCE AND THE LAFAYETTE CHURCH OF CHRIST BUILDING, BUSBY SAID.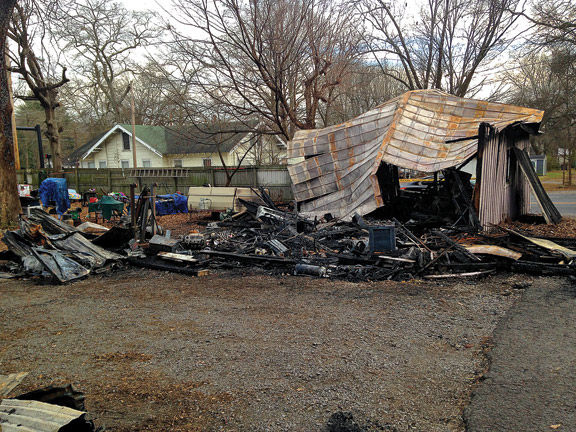 "THE FIRE STARTED IN THE GARAGE BUILDING AND APPEARED TO HAVE BEEN SPARKED BY AN ELECTRIC SOURCE. INSIDE, A CLASSIC VW BUG WAS DESTROYED. A MOTOR HOME PARKED NEXT TO THE GARAGE SUSTAINED DAMAGE ON THE DRIVERS SIDE FROM FLAMES POURING OUT OF A WINDOW IN THE GARAGE BUILDING. A VEHICLE IN THE CHURCH OF CHRIST PARKING LOT ALSO SUSTAINED SOME HEAT DAMAGE TO THE TAIL LIGHTS.
"THERE WERE NO INJURIES REPORTED, BUSBY SAID."
Owner of the property used to have more than one VW in there, seems like he had a couple or three old Bugs and a VW bus at one point. Lucky he only lost the one car.
A couple sleeping in the damaged camper are also lucky they weren't harmed or killed.


Another weekend fire explained: Lookout Mountain barn fire on Sunday was caused by a hot tractor exhaust. Barn and 80 bales of hay were destroyed. No word on the tractor's fate.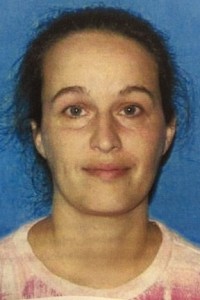 Last fall Cathy Goins of Hixson allegedly killed a Catoosa County mom with ties to LaFayette in order to steal her children.
Goins allegedly lured Natalia Roberts and her children to a friend's home to buy clothing, then shot her in the head and took off with the kids.
District Attorney Franklin has filed paperwork seeking the death penalty for Goins when she goes to trial for the murder. 37-year-old has been in jail without bond since September 24th.
IF she's found guilty, Franklin will hopefully end his streak of screwing up death penalty cases.


Mountain View BP station in Trion was robbed Monday; thieves took cash, coins, and lotto tickets which they cannot redeem.
(Only a true idiot steals lottery tickets. What are you gonna do with it that doesn't result in you being caught?)
Counterfeit $50 bill snagged at Walmart week ago Sunday; bill was ID'd as fake but the customer who passed it was long gone.
Authorities say the bill probably didn't originate with the customer who had it; not sure how they reached that conclusion. Reading between the lines, it sounds like the fake bill was accepted by a cashier, then caught by a manager or cash counter after the cashier's shift ended.
Latest local arrests: January 8-14 | January 12-18




During last year's elections, all three candidates for Governor of Georgia expressed support for legalizing medical products derived from marijuana. A recent poll also shows broad support for medical marijuana products among Georgia voters.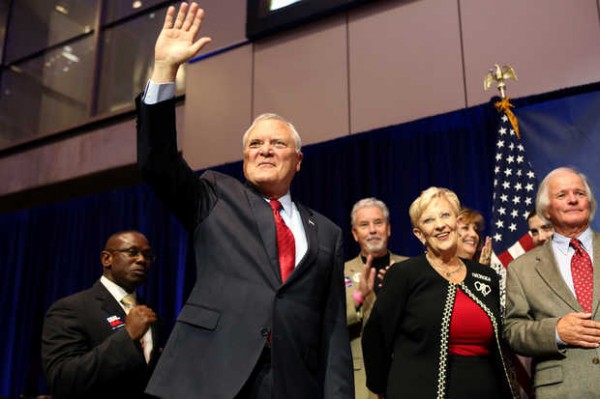 Governor Deal, however, has been working behind the scenes after his reelection to water down a proposed medical marijuana bill. Thanks to Deal's office, the pending law wouldn't allow anyone to actually make a marijuana-derived product IN Georgia, and federal law still makes it illegal to bring the substance in.
Medical marijuana is already TECHNICALLY legal in Georgia and has been since the 70's but the state never established a framework for how it could be obtained, grown, processed, sold, or possessed. That's the nitty gritty now being pulled out of the current proposed laws, taking us back where we were forty years ago.
So if HB1 to legalize medical marijuana oil actually passes, which it probably will, nobody who needs it will be able to obtain it. That won't stop legislators and the Governor from taking credit for following the will of the people after the broken law is passed.


Rossvillian Tommy Derwin Younce arrested last Wednesday for showing up at a Hutcheson-owned nursing home after hours, covered in blood, and intoxicated. He was charged with disorderly conduct and walking under the influence.


GE's plans to sell its appliance division (including Roper) to Electrolux were released months ago, but so far there's been no clear picture of how GE brands and Electrolux brands will exist side by side in the market. They won't directly compete, so some products will have to go downmarket and some will have to go up.
Consolidation and elimination of some product lines hasn't been taken off the table either, and will likely happen eventually even if they all continue for the near future.

GE suppliers are also concerned and have been given absolutely no information about the future once Electrolux takes over. The lack of transparency is certainly troubling.
Merger is expected to be finalized as soon as April, no later than the summer.
(Everything will be OK, they have a coffee making refrigerator now.)


Ridgeland has chosen its new coach for the Panthers football team: Wesley Tankersley, formerly of the Gilmer Bobcats.


Yesterday LaFayette Library began hosting regular Magic the Gathering card game groups for ages 8 and up.


How is "economic impact" measured?
Recently GA Farm Bureau claimed farming contributes $71 billion to the state's economy, but a closer look shows they include not just what farms make, but what farmers and farm employees are paid AND what they spend.
The ACTUAL direct impact of farming? $13 billion. That ain't hay, but it's hardly $71 billion.
Other entities use similar tricks when claiming the impact of things like tourism or sports teams, producing widely inflated figures.
Remember when "Water For Elephants" was filmed in Walker County and the county claimed a DAILY economic impact of $100,000? Or when former councilman and now convicted sex offender Norm Hodge said the city would bring in $15,000 every time a softball game was played over at Lowell Greene? Or how great the Olympics would be, or how much the state can justify spending on a new stadium for the Falcons…
None of the economic figures normally thrown around in these cases around are anywhere close to reality. Always read between the lines.


New Walmart Neighborhood Market in Fort O. opened for business Wednesday morning to much rejoicing from people who will soon see more local storefronts go empty because of Walmart.


For today's links and any breaking news, follow the Underground on Facebook or Twitter.