2014
11.15
This week Commissioner Heiskell finally responded to news reports about the county's pending fines for environmental damage on Lookout Mountain.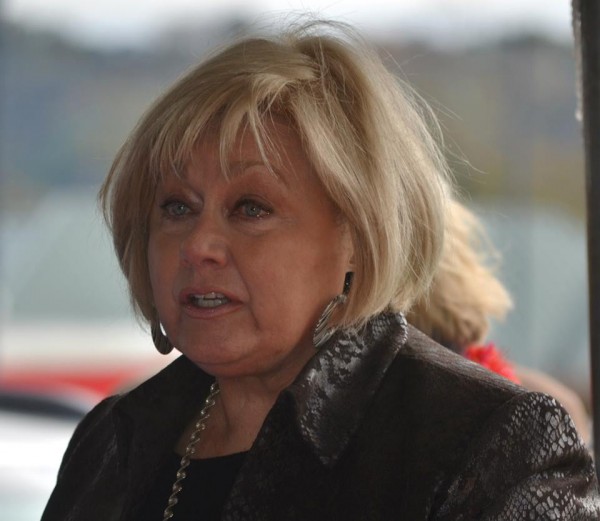 In essence, she claimed (via a statement on WQCH) that the county will not be ordered to pay fines, has been given permission to ignore EPD deadlines for repairing the damage done, and everything was ginned up for political reasons.
WQCH Radio, 11/13/14: "REACHED FOR COMMENT BY WQCH NEWS ON TUESDAY, COMMISSIONER BEBE HEISKELL SAID THOSE STATEMENTS ARE 'NOT TRUE'.

"..WHAT THEY DIDN'T KNOW WHEN THAT STORY WAS WRITTEN, IS THAT EPD AND WALKER COUNTY OFFICIALS MET AT THE SITE LAST MONTH TO CHECK PROGRESS ON THE APPROVED PLAN. COMMISSIONER HEISKELL SAID AT THAT MEETING, EPD DIRECTOR JUD TURNER TOLD THEM HIS AGENCY WOULD 'IGNORE THE DEADLINE' THAT WOULD HAVE TRIGGERED THE THOUSAND-DOLLAR-PER-DAY FINE.

"WORK IS PROGRESSING ON THE CONCRETE ABUTMENTS FOR A PEDESTRIAN AND BIKE TRAIL BRIDGE THAT WILL SOON COMPLETE THE PROJECT. THE BRIDGE HAS ALREADY BEEN BUILT AND IS READY TO SET IN PLACE, ACCORDING TO SOURCES WITHIN WALKER COUNTY GOVERNMENT.

"'HE GAVE US 60 DAYS FROM THAT MEETING IN OCTOBER', HEISKELL SAID. 'NO FINE IS PAYABLE AND IT'S NOT TRUE THAT FINES ARE INCREASING AT A THOUSAND-DOLLARS-PER-DAY', SHE SAID.

"'BURT LANGLEY WITH EPD DID TELL US THAT IF THE PROJECT IS DELAYED, THE AGENCY MAY FINE THE CONTRACTOR – NOT WALKER COUNTY.' HEISKELL SAID. 'IF THE WEATHER DELAYS THE CONTRACTOR, WE WILL ASK FOR AN EXTENSION'.

"THE DELAY IN THE PROJECT IS LARGELY BECAUSE THE FORMER EPD ENGINEER ON THE ORDER, RETIRED. 'THE NEW ENGINEER HAD SOME DIFFERENT IDEAS AS TO WHAT NEEDED TO BE DONE', SHE SAID.

"'THE TRAIL BRIDGE WILL BE FINISHED… AND WE'LL DO WHAT'S NEEDED TO SATISFY THE EPD', HEISKELL SAID. SHE ADDED: 'WE WORK WITH THEM ON SO MANY DIFFERENT PROJECTS, WE CAN'T AFFORD TO HAVE THEM UNHAPPY WITH WALKER COUNTY'."
This doesn't match what was reported, at all. So either Channel 3 and the Times Free Press are lying, or she is. Who's your money on?


During Monday night's business meeting, LaFayette Council reintroduced a cut-rate Golf Course membership fee for college students. Now students can join the course for $600 a year, versus the $300 annual fee for high schoolers and the $900 charge for adults under age 62.
Article neglects mention city employees – including council members and the mayor – can play free.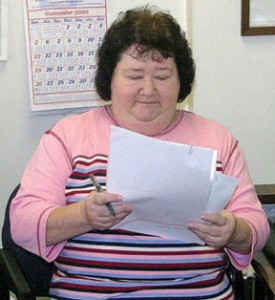 During the meeting city leaders also held a moment of silence in recognition of Joan Goodman, a 35-year LPD veteran who passed away last month.
Ms. Goodman started with the police department in 1977 as a dispatcher (back when LaFayette did its own dispatching) and eventually became a receptionist for the merged Department of Public Safety. She was for many years the only woman working for LaFayette PD.
Goodman retired in August 2012 and lost an eleven-year battle with cancer on October 9th of this year.



During a court-ordered public meeting Tuesday, Catoosa residents showed support for keeping Hutcheson open – but many asked the same things LU has asked for years: what's the plan to keep the hospital alive?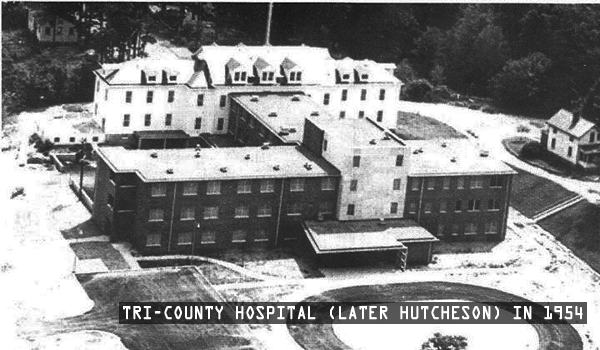 Another public meeting was held at 7 Thursday night in the Walker Civic Center, and again hospital leaders played on the crowd's emotions to DEMAND Erlanger not foreclose, but refused to disclose any kind of plan that might keep the hospital financially sound in the future.
Hutcheson leaders have been consistent in several things: denying their own responsibility for the hospital's sorry condition, blaming Erlanger for problems that go back for a decade or more, and trying to convince the community a FOREclosure would mean CLOSURE of the hospital. That's not going to happen.
The hospital's leaders WANT everyone to assume foreclosure equals a shutdown and massive job cuts, when the primary change would actually be new ownership and leadership – meaning the idiots who have burned the place to the ground would be replaced. They're using fear to make YOU stop that from happening even though it would be a better outcome than letting the hospital continue to bleed out under its current administrators.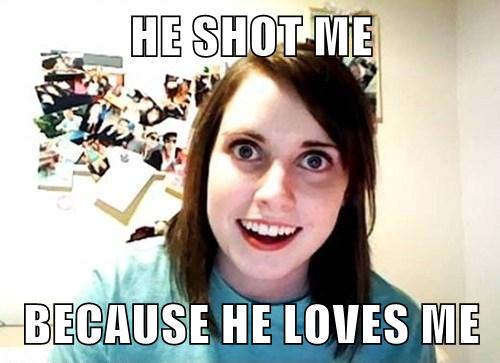 Matthew Webb of LaFayette, who shot his girlfriend last fall in a meth-clouded "hunting accident" that got a mention on Gawker and SNL, has pled guilty to a laundry list of related crimes. He's been sentenced to 18 months probation and ordered to keep away from the girl he almost killed.
[Per a court insider, the sentence was 18 years probation, not 18 months as the paper said. -LU]
The Webb shooting was one of LU's "Nineteen From '13" highlights of last year's local news.


Chattooga deputies were called out Wednesday to a domestic situation; a man came home, tore up his house, and spit on his grandmother because dinner wasn't ready. The suspect fled and has not been formally charged with a crime.
Meanwhile, closer to home: Recent arrests and jail bookings in Walker County.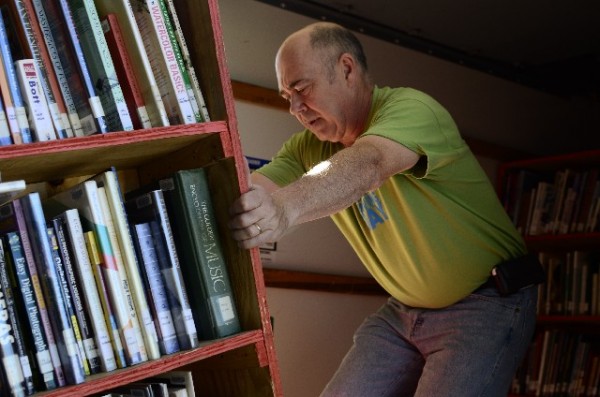 Times Free-Press visits LaFayette's remodeled soon-to-reopen library.


When state legislators head to Atlanta in January, one of the most discussed pieces of legislation will be a bill legalizing the production and importation of marijuana derived products for medical use in Georgia.


Marcus Sutton has been sentenced to 30 years behind bars for a Rossville murder committed last October.


Post office mail sort center in Chattanooga is scheduled to close next year, costing several hundred jobs. Worse, that means all local mail in Walker will be processed in Nashville.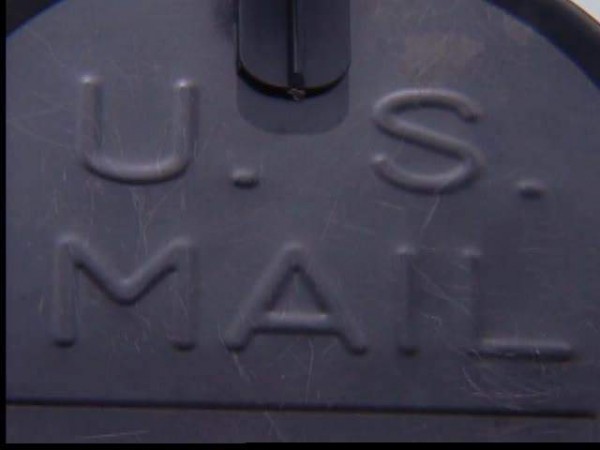 So if you (theoretically) mail a letter to your neighbor across the street, it'll be driven to Nashville and back before they get it.


Six Georgia hospitals are prepared, or being prepared, to treat Ebola patients in case of an outbreak. One is Emory. The other five haven't been named, and state leaders don't want them to be named for fear of public response to the plans.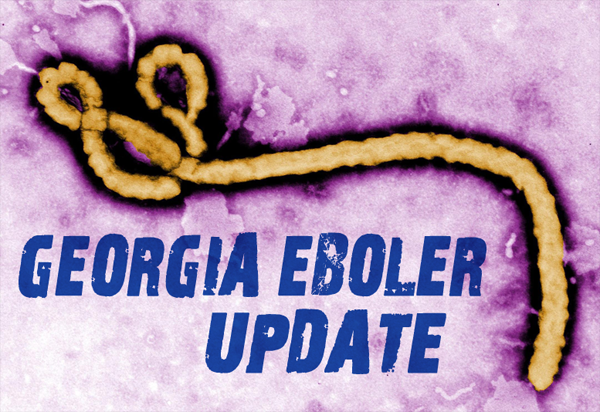 Seems like we should have a right to learn which hospitals are ready and which ones aren't, but in Communist Georgia you're only entitled to know what they want you to know.


This blimp was spotted over town Thursday.
The aircraft was sporting an ad – "Create A Great State – Grow MO" – encouraging tax cuts in the state of Missouri. Not sure why it ended up floating in the air over LaFayette, Georgia.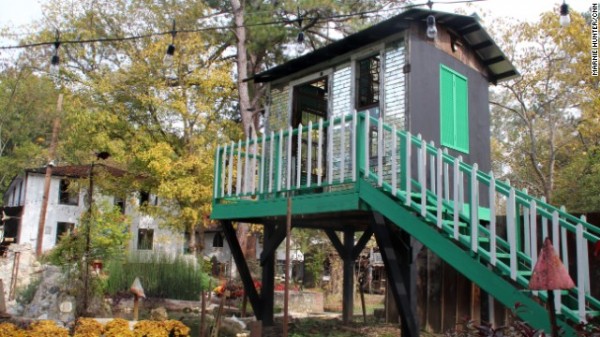 CNN takes a look at Howard Finster's Paradise Gardens in Trion.


GNTC has been given an $8,700 grant to help adults obtain GED's.
Funding comes through "Operation Round-Up" pennies collected from (sometimes unwilling) NGEMC customers.


After a year of flat sales, Walmart Corp is in trouble. But instead of fixing what's actually broken (mostly dissatisfied and abused employees), the company has ordered local stores to be more aggressive in marking down aging perishables and stay in line with budgets.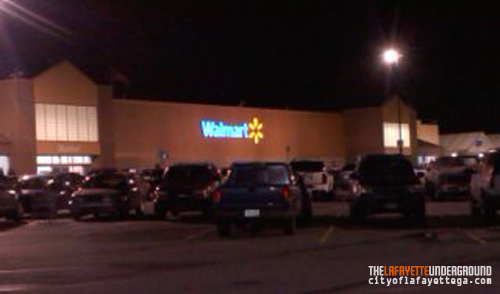 A month or so ago Walmart promised to "fix" long lines, but only during the Holidays. More registers open – during Christmas. But that comes with the territory. If you're shopping on Black Friday you're expecting lines and a hassle. What's killing them is two or three registers open at 7 PM on a Tuesday night in June.


Rock City has settled a lawsuit filed by a veterinarian who was injured while caring for one of the park's deer.


A 911 call in Worth County resulted in arrest after the caller offered to reveal the location of a wanted man "for a deal" and then hit on the 911 dispatcher.
He was found to be on drugs. Surprise!


For today's links and any breaking news, follow the Underground on Facebook or Twitter.