2013
05.31
GA Department of Corrections prisoners have been working on the LaFayette Library renovation project for a year now, being thanked for their service through hot meals brought in once a week by volunteers. According to library staff, the number of prisoners involved in recent weeks has grown beyond what volunteers and "Friends of the Library" can feed.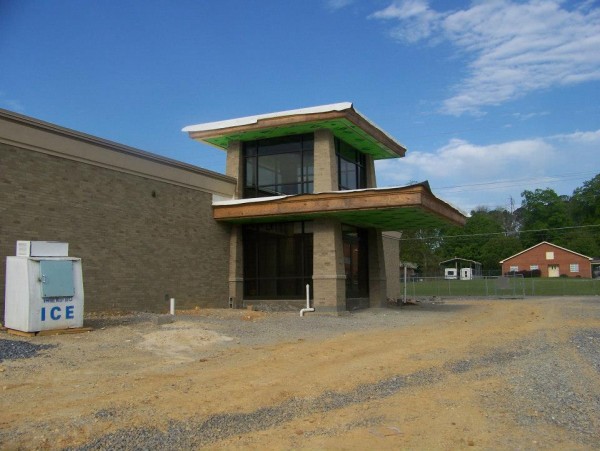 Shop-Rite stepped up and started hamburgers buns and raw patties for the prisoners, but to save money project leaders decided the best way to prepare it was to have one of the trustees prepare meals on a grill on-site. So if you drive by the under-construction library on a Thursday and see a prisoner cooking hotdogs on a grill, don't freak out.
But if you see one of them throwing wire spools over the fence, or drinking a beer, you can call 911. Hopefully that won't happen again.


Paramedics tell ABC News the man trapped in Ellison's Cave on Memorial Day lost a "grotesque amount" of blood and sustained a "substantial" trauma.
Several have asked about costs related to the massive recovery effort. Essentially, any community that sent a rescue crew in covers that crew's expenses. Many of the rescuers were volunteers, the ones being paid were paid through their respective county/state/city fire/rescue teams. Things like meals and supplies were covered by Walker County. Any medical expenses encountered by the rescued man are his own responsibility.


Hutcheson Medical Center announces a $421,000 operating profit for the month of April, and says the hospital is $757,000 ahead for the year – as long as you don't count debt payments, which are still eating the place alive.
On one hand they're making cheery announcements like this one about financial health. On the other hand they're going back to the counties again and again for loans because they can't make payroll. It's all in how you spin it.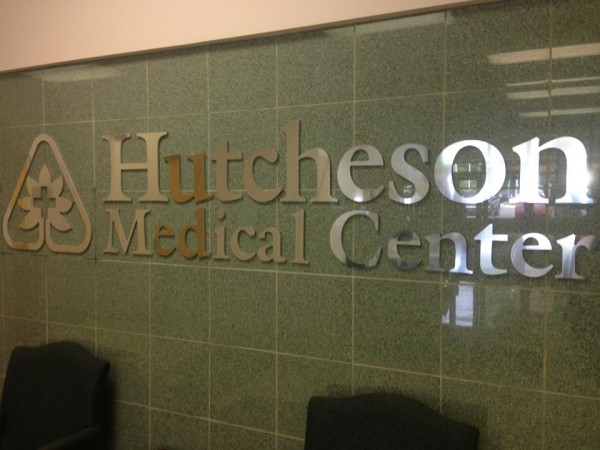 On the debt front, Hutcheson leaders claim to have paid down $8.1 million of the $11.1 million owed to Medicare. That's a sufficient amount for Medicare to resume paying the hospital back for covered procedures, which will help profitability. That sounds like a huge improvement, but the Catoosa/Dade/Walker hospital authority (which owns the Hutcheson property) is still looking for a lease/purchase partner for the facility.


A Dade County jail trustee stole a county vehicle Thursday afternoon and took off on a multi-state chase. He crashed into a police vehicle up in Dayton, TN. He faces charges in Tennessee and will certainly have the book thrown at him when he gets back to Dade County.


During last week's Commissioner meeting, Walker County (or its sole leader) agreed to take over the fire department at Walker State Prison. Article isn't clear why the change was necessary or what advantage it will provide.
There was no meeting this week.


More detail about an $1.8 million funding loss Georgia will incur for not asking middle schoolers about their sex partners. State legislator clarifies that the funding would be spread over 5 years – making the impact only $360k a year. Not much of a loss. Also clarifies the questions would begin in 7th grade, and expands on the governor's comments about rejecting it.

Previous Post About Sex Survey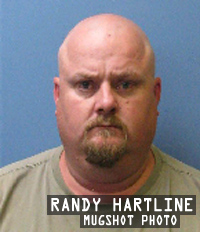 Randy Hartline, the Lyerly man involved in an armed standoff with law enforcement on Memorial Day, faces 24 sets of criminal charges. The incident reportedly came out of a family conflict aggravated by alcohol.


After months of delays, a judge has been appointed to rule on a sales-tax revenue conflict between Walker County and four of its five cities. A decision isn't likely until September, a year since the legal battle began. Meanwhile the County Commissioner continues to blame this for her refusal to set a 2013 budget. The 2013 fiscal year will end on September 30.
Yes, Walker County really only has four cities, not five, but about fifty people in Fort Oglethorpe live on this side of the Walker/Catoosa line, so they get a dog in the fight too. Chickamauga hasn't participated in the demand for a higher percentage of sales tax revenues because it already gets more than it's share of county sales tax revenue via the commissioner.


Dade Co. law enforcement officers are investigating two apparent suicides. One was an adult woman who died from an apparent fall in Cloudland Canyon, the other a "young man having some problems" now dead in the Sand Mountain area.
The woman's death nearly two weeks ago has been ruled a suicide based on a preliminary autopsy. The deceased woman was a mother of three. Walker County Coroner DeWayne Wilson is handling the investigation since Dade's coroner was not available at the time of death.



Over Memorial weekend, seven people died in accidents on Georgia roads. That's down from sixteen in 2012.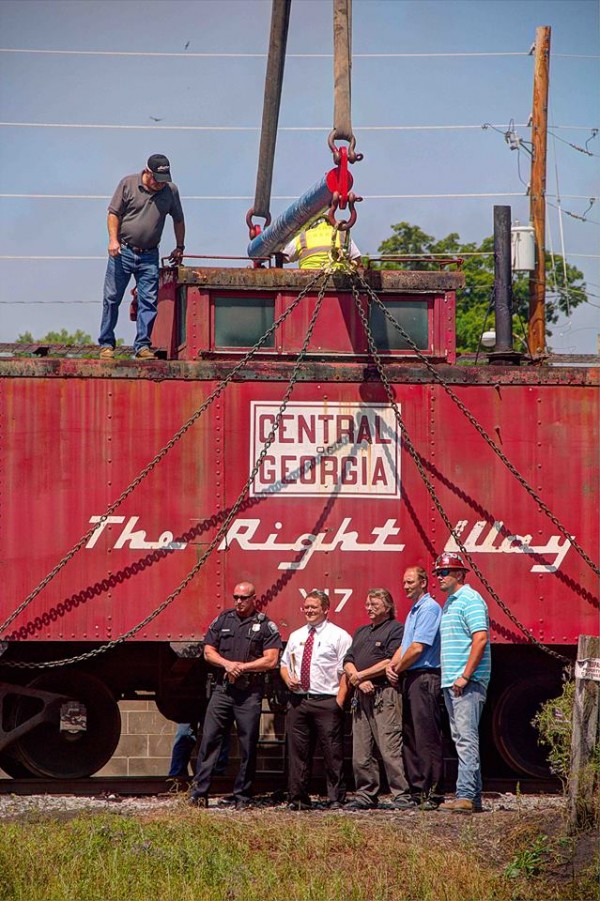 FYI: Having the "caboose museum" raised from one set of railroad tracks to another in the new park cost LaFayette and/or the DDA $6,200.
Which means we could have done this project 158 times with the SPLOST money LaFayette wasted on Norm Hodge's swampy softball mecca.


This summer GDOT will repave I-24 and I-59 in Dade County, two of the saddest condition Interstate highways in the south and hands-down most neglected stretch of Interstate in all of Georgia.
Like the Battlefield Bypass in Chickamauga, I-59 had a change planned on the TSPLOST project list. With TSPLOST defeated and likely done for good, the state can repave this highway (and that one) without concern for having to redo it once it's finished.
TSPLOST was supposed to save our infrastructure, but leaders delayed projects in hopes they'd be paid for with that tax OR because of related projects included in the tax. That just led to potholes and neglect we might not have seen otherwise.
Thanks Jeff Mullis!


Dalton Mayor David Pennington has been hinting he intends to run for GA Governor next year against incumbent Nathan Deal. He was supposed to announce a decision by the end of May, but now says he'll wait to decide as he speaks with more potential supporters. Could be a sign he's been unable to find many willing to back him, which is unfortunate.


So far, state-chartered Charter schools in Georgia aren't performing exceptionally well – only 1 in 3 exceeds other schools in the same districts. Charter advocates say the schools need more time, as a year ago many were closing down due to uncertainty about state support. So far GA only has 14 state-sanctioned charters.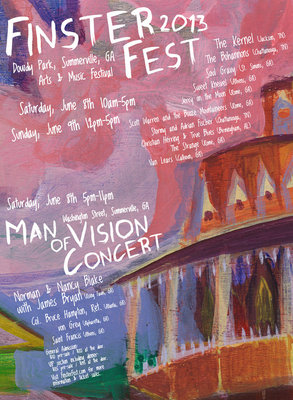 Finster Fest in Summerville on June 8 and 9 will feature a mix of regional and local bands, tours of Paradise Garden, and a special concert with world-famous musician Norman Blake.
Blake is from Chattanooga, has been a backup musician for Johnny Cash, Bob Dylan, and many other notable performers. He's probably most widely known for contributing to the "O' Brother Where Art Thou" soundtrack.



Georgia has decreed that its state park system must be financially "self-sustaining." That means cutting out some staff and services, adding fees for some things that were once free, and in some cases opening park property for private business to sell food, supplies, or services to park guests.


Last summer a Chattooga County turtle famer became the butt of jokes nationwide after someone stole a portion of fencing and 1,600 turtles escaped. A year later his business still hasn't fully recovered from the loss.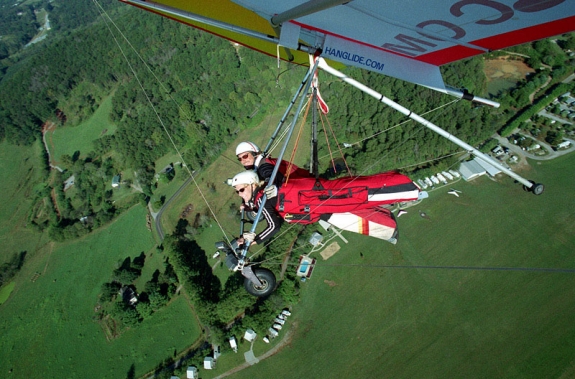 Lookout Mountain is a mecca for hang gliding. Groupon is currently offering a 50% discount on $199 towed hang glider "training flights" at Lookout Mountain Flight Park. (Deal expires after today.) Sounds like a deal – but don't look for LU up there.


State colleges and universities seem to always be asking for more funding to build classroom space, but a new study shows existing classrooms are being underused.


For today's links and any breaking news, follow the Underground on Facebook or Twitter.