2013
03.01
WQCH Radio, 02/26/13:

"WHEN A TORNADO WARNING GOES OUT IN WALKER COUNTY, RESIDENTS WILL GET THE CALL. THE COUNTY IS MAKING THE LAST-MINUTE PREPARATIONS TO LAUCH THE NEW EMERGENCY NOTIFICATION SYSTEM, OFTEN CALLED "REVERSE 9-1-1" – WHICH GOES INTO OPERATION THIS FRIDAY.
"COUNTY COORDINATOR DAVID ASHBURN SAID THE CONTRACTOR WHICH WILL HANDLE THE MESSAGES, HAS ALREADY BEEN PROVIDED WITH THE WALKER'S 9-1-1 DATA-BASE OF LAND-LINE PHONE NUMBERS.
"RESIDENTS WITH CELL PHONES WILL BE ABLE TO GO ON-LINE AND GIVE THEIR INFORMATION DIRECT TO THE COMPANY. A LINK TO THAT SITE WILL BE UP ON THE COUNTY'S WEBSITE, STARTING FRIDAY, ASHBURN SAID. YOU'LL BE ABLE TO CHOOSE WHETHER YOU WANT A CELL PHONE CALL, A TEXT OR AN EMAIL – WHEN YOU ACCESS THAT WEB SITE. YOU CAN ALSO CHOOSE WHICH TYPES OF MESSAGES YOU'D LIKE TO RECEIVE.
The Web site to register cell phones is already online. Those without Internet (people who certainly aren't reading this) can call the Commissioner's office and request their mobile number be added to the database.
"ASHBURN EXPLAINED THAT THE COUNTY WILL BE CHARGED IF IT GOES OVER IT'S ALLOTTED MINUTES FOR PHONE SERVICE. FOR THAT REASON, THE PHONE MESSAGES WILL BE LIMITED TO ABSOLUTE EMERGENCIES, SUCH AS A TORNADO OR FLOOD WARNING. THOSE WHO CHOOSE TEXT OR EMAIL MESSAGES AS AN OPTION, MIGHT CHOOSE TO GET MORE 'NON-EMERGENCY' MESSAGES FROM THE COUNTY, BECAUSE THEY CAN BE GENERATED AT NO ADDITIONAL COST.
No word on what kind of "MORE 'NON-EMERGENCY' MESSAGES" the county might send out, but it's probably just a matter of time before they push the boundaries on that and start sending out thinly-veiled political messages.
""..THE EMERGENCY NOTIFICATION SYSTEM IS BEING PAID-FOR BY A 'FEMA' GRANT TIED TO RECOVERY FROM TORNADO DAMAGE IN 2011."
This is a nice system that will actually help people, so of course it was paid for with federal deficit money. Local taxes continue to be completely wasted.

As part of investigating fired officer Tom Evans, Ringgold PD tried to interview Ken Hillman, the FBI agent Evans allegedly provided special favors to. But their access to Hillman was blocked by the FBI.
(The above article acknowledges ex-officer Evans is married to Assistant DA Beth Evans, something LU pointed out first. Ms. Evans frequently worked with Hillman to prosecute men arrested by his FBI task force.)
An internal FBI investigation into Hillman, focused on people getting inappropriate access to his office, has cast doubts on his entire operation at the "Crimes Against Children" task force. If the force is found to have been run improperly it could mean new trials (or even dismissed cases) for some of the child molesters (and wannabe molesters) Hillman brought charges against.
Meanwhile the Catoosa Sheriff's Office has decided not to investigate any of its own officers involved with Hillman's task force. (Walker County won't investigate either, certainly, because even officers who HAVE broken the law in Walker County don't get checked out.) Here's the Catoosa press release and a response from attorney Ken Poston, who's pushing the local agency to check into its men.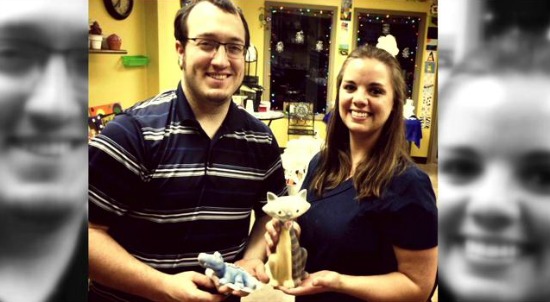 Married couple from Cleveland, TN. were injured in a gun accident last Saturday at Chestnut Mountain Shooting Range near Villanow. Accident happened when a 12-year-old girl dropped a loaded shotgun.
Chestnut Mountain is the forest service-operated range recommended on LU last month as a replacement for the closed unofficial range out on Shinbone Ridge Rd.


WQCH Radio, 02/27/13:

"LAFAYETTE POLICE ARE WORKING ON AN 'INDECENT EXPOSURE' CASE, REPORTED EARLY SUNDAY MORNING.
"A WHITE MALE REPORTEDLY ENTERED THE KANGAROO EXPRESS STORE ON NORTH MAIN, AROUND 5 AM. TWO WOMEN INSIDE, THE CASHIER AND A CUSTOMER, TOLD POLICE HE EXPOSED HIMSELF IN THEIR PRESENCE THEN LEFT THE STORE ON-FOOT.
"THE INCIDENT WAS CAUGHT ON STORE VIDEO, AND POLICE LATER HELD A 'PHOTO LINE-UP', WHERE A SUSPECT WAS IDENTIFIED. AT PRESENT, THE DEPARTMENT IS WAITING FOR A WARRANT TO BE ISSUED FOR THE ARREST OF A SUSPECT IN THE CASE. IT'S BEING INVESTIGATED BY DETECTIVE DARIN KELLEY."
Don't expect to see the video or a still image from video in this case.


Prisoner cell phones have become an epidemic in GA prisons. As seen recently at Hays, the phones aren't just used for calling mom – sometimes they're used to plan or even commit crimes. The state says it would cost $1 million per prison (times 31 facilities state-wide) to install equipment that would block the phones. Prison employees have been told such equipment isn't available due to federal law.


Dade County leaders are seeing dollar signs in Georgia's plan to take a chunk out of Tennessee.
It's not going to happen for fifty years even if the legislation passes. And they're going to be really pissed once they see what all the pipelines and other work do to their landscape, not to mention the tanks on top of Lookout Mountain they'll be looking at for the rest of forever.


Former Chattooga Sheriff John Everett has been sued again for an improper search and seizure while he was in office.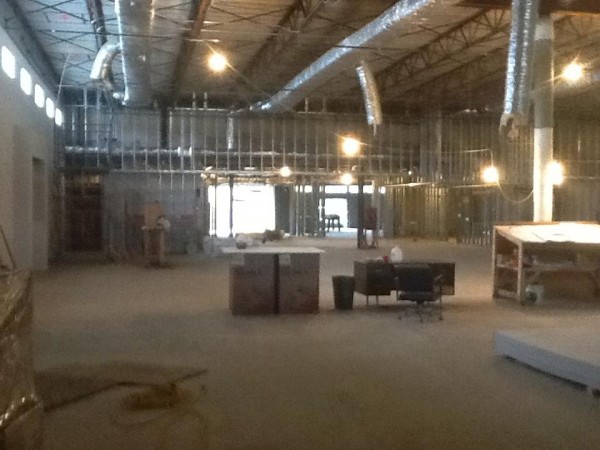 Latest photos from LaFayette Library renovation. Supposed to be done by this fall, looks like things are moving along.

18-year-old Catlett resident arrested last week for aggravated assault against a woman.


Nursing home operators all over Georgia are excited about Senate Bill 202, sponsored by our own Jeff Mullis, which reduces legal costs and liabilities for facilities that don't properly care for the elderly. Instead of suing a nursing home that abuses or neglects your granny, you have to argue before an arbitrator chosen by the nursing homes.
Remember when ex-Rep. Mike Snow passed a bill so the Marsh family wouldn't have to follow the law? This is the same kind of thing only from Mullis.
Thanks Jeff – may you someday end up in one of these homes covered in bedsores with no legal recourse.


Open Records requests about Hays State Prison will cost the Chattanooga Times Free Press more than $16,000. Other agencies in TN and GA are charging similarly ridiculous amounts for records or not being as open as the law requires.
Despite open records laws, media outlets still get hassled and billed to excess for accessing files that legally belong to the taxpayers. And if you think the mainstream paper had a hard time, imagine being a tiny blog like LU.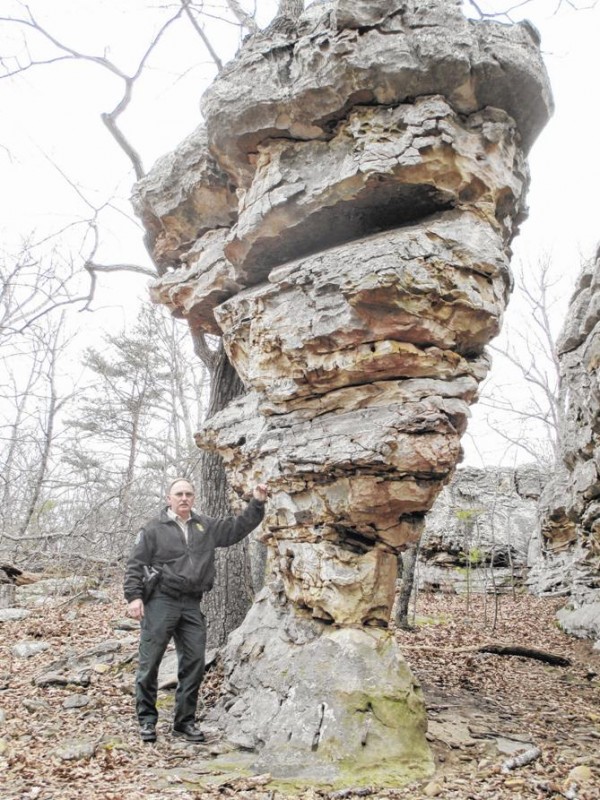 Have you been to Rocktown?


Dade County refuses to cooperate with Walker and Catoosa over changing the makeup of Hutcheson's board to give Catoosa more representation and Dade less. That means the issue will be decided by state legislators.
Meanwhile, in January Hutcheson made over $400,000 profit from regular activities.

Members of the Wingo family, who founded Angel Food Ministries in 1994, have pled guilty to various charges related to stealing from the charity. Angel Food shut down in 2011 due to their abuses.
Their mistake was not setting up in Walker County, actually filing IRS paperwork like they were supposed to, and not putting some deputies or cops on their board of directors.


Blocking the fast lane could soon become illegal on Georgia interstates.


Ethics reform "gift cap" bill has passed the GA House. Senate is expected to pass it without changes, that way they can blame the other chamber for loopholes in the bill if the public response is negative.
Here's another look at ethics reform at the State Capitol.

GNTC president Craig McDaniel is leaving the multi-campus school to take a position elsewhere in the state's technical college system.


One state legislator proposes adding gang membership to the state's list of "aggravating circumstances" that would allow someone to get the death penalty. Beyond the probable constitutional conflicts inherent with this, what do you think? Should somebody get the needle for committing a crime if they're in a gang?


Ever rented a computer? Probably not a great idea.


Certain 911 recordings may be excluded from GA Open Records laws if a proposed bill passes the state legislature. Dismantling twenty years of open government progress one piece at a time…


A female corrections officer was severely beaten at the Lowndes County GA jail in late February when two male officers who were supposed to watch prisoners distracted each other. Several inmates stepped in to protect the woman, who was delivering prisoner mail. The two male guards are now unemployed.


Florida law requiring drug testing for TANF welfare benefits has been struck down in court. That means a similar Georgia law, passed last year but not implemented pending this court case, will never kick in.

For today's links and any breaking news, follow the Underground on Facebook or Twitter.