2012
11.19
The LaFayette Underground will be taking the rest of this week off for Thanksgiving. Check LU Facebook or Twitter for intermittent posts (minimally) about breaking news or interesting reading throughout the rest of the week. Next Daily Update will be for Monday November 26th – have a wonderful Thanksgiving with your family.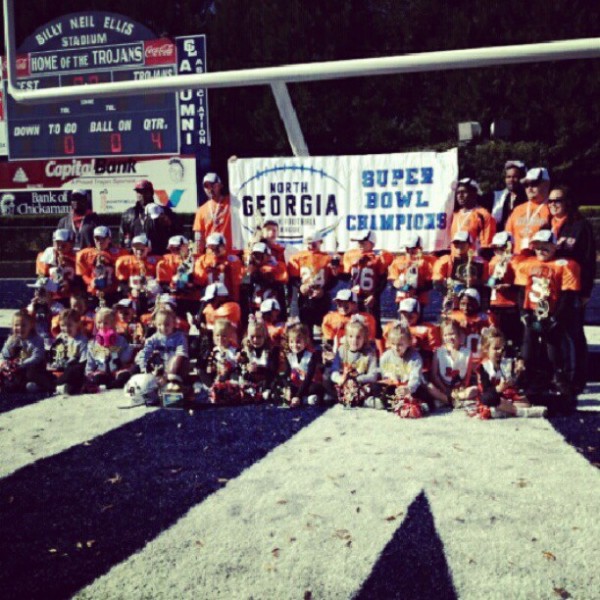 Congrats to the 5/6 year old and 7U Ramblers teams for winning championships Friday in the North Georgia Youth Football League Superbowl.


FYI, LaFayette garbage customers with Thursday pickup will get their bins emptied this week on Wednesday. Tuesday customers won't be changed.
And no we don't know when they'll bring you a bigger trash bin.
(Bonus FYI: Special City Council meeting tonight at 7 PM.)


After years of complaints about his shady ethics, GA Senator Don Balfour probably won't be reappointed to the most powerful position in the state legislature – Chairman of the Rules Committee. Unfortunately they're probably going to replace him with Jeff Mullis of Chickamauga, whose own ethical lapses and uselessless pale only to that of Balfour.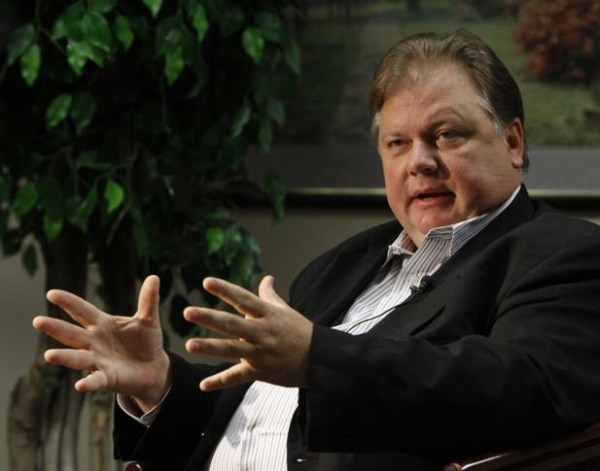 If Mullis used his existing power and authority as Senate Transportation Chair to actually do good things or help his constituents at all, this would be good – but all he does with the position is rake in campaign donations from out of district interests and protect fellow politicians like Bebe Heiskell.
This appointment (which seems pretty certain) will make him far more powerful, give him a lot more cash, and make him impossible to ever defeat at the polls. He's young enough he could probably hang on to his Senate seat for another thirty or more years if he wants it, assuming he doesn't eat himself to death first.


WQCH Radio, 11/16/12: "LAFAYETTE POLICE REPORT ANOTHER RASH OF 'ENTERING AUTO' CASES FROM WEDNESDAY NIGHT. AT LEAST 6 THEFTS HAVE BEEN REPORTED FROM CARS IN WINDWOOD FOREST SUBDIVISION AND ALONG FIRST STREET IN LAFAYETTE.
"POLICE CAPTAIN STACEY MEEKS SAID ONE RESIDENT HEARD THE CAR ALARM GO OFF AT 4:30 THURSDAY MORNING AND SAW TWO JUVENILES FLEEING THE SCENE. MEEKS SAID THE KIDS SEEM TO BE LOOKING FOR CASH AND CIGARETTES, SINCE NO ELECTRONIC DEVICES HAVE BEEN REPORTED TAKEN.
"AS WE'VE REPORTED IN THE PAST, IN EVERY CASE, THE VEHICLES ENTERED HAD BEEN LEFT UNLOCKED BY THE OWNER. POLICE CONTINUE TO URGE THE PUBLIC TO LOCK VEHICLES AT ALL TIMES, EVEN IN THE DRIVEWAY AT HOME."
It's sad to say, but thefts like this are likely to increase through the Holidays as people find themselves in need of money, and others make themselves easy targets by leaving Christmas gifts in unlocked vehicles at home or the store. Be careful, always lock your doors both on the car and the house. This isn't 1968 anymore, and LaFayette definitely has a crime problem.


Here are the Best of Walker 2012 winners. Mostly the same old same old, but a few surprises:
An Alternative Education teacher won second place for best teacher, that's interesting..
Oakwood Baptist Church only got second place in one of the three church/religion categories, vs. previous years when it placed first or second in every column. Almost everything this year waswon by LaFayette churches, First and Second baptists. Seems like Second has never won any of the church categories before, but they claimed one this year and seconded another. Kids 4 Christ won best outreach over Oakwood – seems like the shine has faded a lot off the "megachurch" since last fall.
One-Eleven displaced CJ's for best restaurant after less than a year in business, and Mountain Cove Farms won Most Beautiful Place. Congrats to Bountiful Blessings for winning over Land's Bakery.


WQCH Radio, 11/17/12: "THE RIDGELAND PANTHERS WON THE OPENING-ROUND GAME IN THE CLASS QUAD-A PLAYOFF SERIES LAST NIGH BEATING BOOKER T. WASHINGTON BY A SCORE OF 45 TO 21. RIDGELAND WILL HOST LAGRANGE NEXT WEEK.
"THE RINGGOLD TIGERS ENDED THEIR SEASON WITH A FIRST-ROUND PLAYOFF LOSS AT NORTH OCONEE COUNTY, THE SCORE WAS 37 TO 14. DALTON WAS A FIRST-ROUND WINNER, TAKING CARVER-ATLANTA 17 TO 14, IN CLASS QUAD-A."
Also, Ridgeland senior Daniel Johnson was one of 12 athletes nationwide chosen as a finalist for Wendy's High School Heisman award.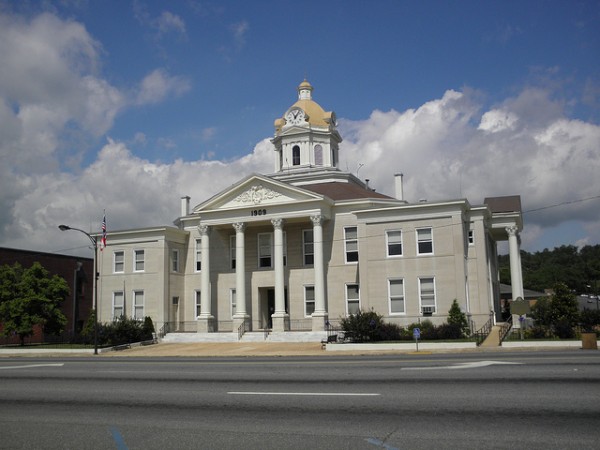 Chattooga Sheriff John Everett, on his way out of office, has interfered with the investigation of possibly illegal activity at pawn shops. If you need to fence something stolen in the next six weeks, pawn stores in unincorporated Chattooga are the safe place to go.
Not saying the specific pawn shop involved did anything wrong, but if this is the approach Everett is taking then it's safe to say nobody's going to get in trouble in Chattooga if a pawn shop DOES do something wrong.


Thousands of people managed not to starve last Friday when EBT food stamp cards stopped working for about six hours in Georgia and a handful of other states.
Many families depend on EBT to survive, but a six hour outage is an inconvenience, at worst.


State wide, Georgia's official unemployment rate in October dropped to the lowest level in about four years. The 8.7% unemployment figure is higher than the national average but considered a good sign for the Peach State's economic future.
How did Walker do? Well glad you asked.
WQCH Radio, 11/16/12: "ALL OF OUR AREA COUNTIES HAD HIGHER APPLICATIONS FOR UNEMPLOYMENT BENEFITS IN OCTOBER, ACCORDING TO THE DEPARTMENT OF LABOR. THAT'S OFTEN A SIGN THAT LAYOFFS HAVE INCREASED, AS WELL. WALKER COUNTY HAD THE BIGGEST JUMP IN NEW CLAIMS, RISING FROM 362 IN SEPTEMBER TO 550 IN OCTOBER, UP BY 188 PEOPLE OVER THE MONTH. WHITFIELD COUNTY'S NEW CLAIMS CLIMBED BY 74, CATOOSA COUNTY'S WERE UP BY 56, AND DADE COUNTY'S NEW CLAIMS WERE UP BY 22 OVER THE MONTH."
That's not 188 more unemployed people, that's 550 new unemployed people on top of the 362 who found themselves unemployed in September. Don't expect Bebe to send out a press release or take credit for this one.


CatWalkChatt takes a quick look at LaFayette's new English/Scottish/Railroad/?? theme restaurant, Chattanooga Street Tavern. They've been open a little over a week, and plan an official grand opening this Friday.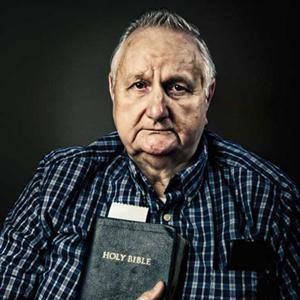 In 2009, two Lumpkin County families learned the value of a good survey when a feud over property lines ended with someone being killed. Interesting read, as always, from Atlanta Magazine.
"Two smokes on a mule's back from the chestnut stump" is apparently not an acceptable method of property measurement here in Walker County.


Carenegie Foundation has named Dalton State College psychology instructor Christy Price a "professor of the year."


Hey farmers: the state expanded what you can purchase without sales tax. Registration for the new exemption program started last Thursday.


GA Cyber Academy, an online charter school, has been cited by the state for failures with "special needs" students. The school's funding may be withdrawn if they don't improve.
Cyber Academy essentially provides tax-funded services to families that choose to homeschool, but it's classified by the state as a "charter" school and thus has to hit the same performance measures required of a traditional public school. Most schools don't do well with "special needs" students, and this one (like most charters) has more than its fair share of those learners, dragging test results down.

For today's links and any breaking news, follow the Underground on Facebook or Twitter.