2012
11.12
Happy Veterans' Day.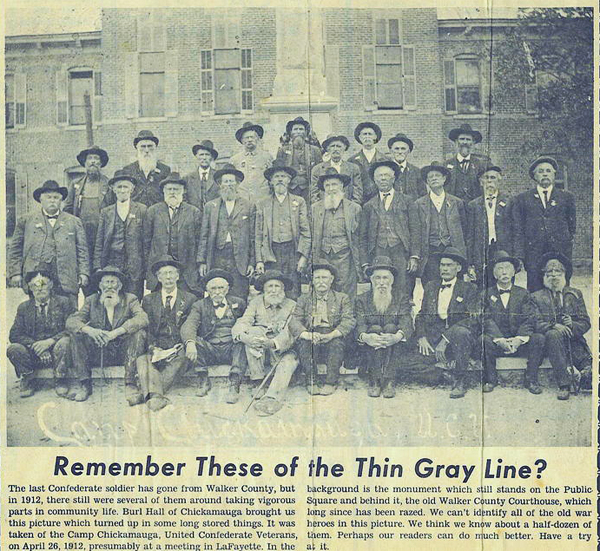 This reunion was a hundred years ago, and these men are long since gone on to Glory. But we have plenty of local veterans still with us, from war time and peace both. Be sure to say "thank you" to any you know.
Most local city and county government offices closed today, no mail service, due to commemoration of Veteran's Day, which was technically yesterday.


LaFayette City Council meeting tonight at 7:30. Posted agenda includes discussion of the Wardlaw St. closure, road repair complaints, rezoning, basketball uniform bids, employee salary adjustments, and Christmas events like the parade and a Reindeer run fundraiser.


The Veteran's Day event Friday morning at LHS was well-attended, but the chair representing county government was left empty as the Commissioner's Office sent no representative to the ceremony. That's how Bebe! honors Walker's vets, most of whom probably voted for her.
According to someone at the ceremony, even Mayor Florence took note of the Commissioner's absence:
"Neal Florence presented the city's proclamation, then said 'Normally at this time, our county commissioner or her representative presents a proclamation from the county. Since shes not here today, we will go on with the program.' The county didn't even send larry brooks or joan [Fowler] to present a proclamation."
A second ceremony for veterans held Saturday at Armuchee Community Center was attended by the Commissioner but she did not speak or submit a declaration honoring the veterans.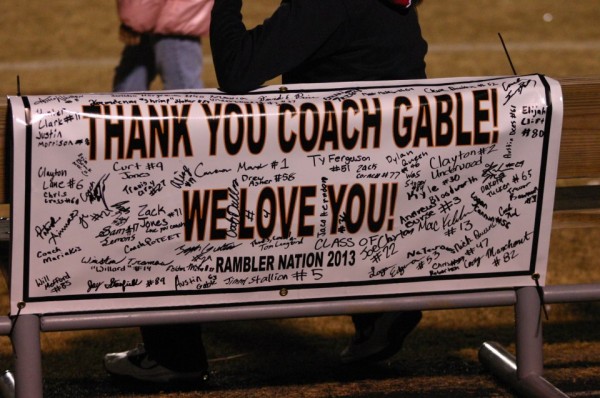 LHS football ended the 2012 season Friday night with a 35-15 loss to Cass. The game also ends Tab Gable's time as coach for the Ramblers.
In other football news, Ridgeland beat River Ridge 48-14 and claimed another regional title, moving on to post-season play.


A 4.3 magnitude earthquake at 12:08 Saturday afternoon, epicenter near Whitesburg, Kentucky, was felt all the way to Athens, Georgia and rattled dishes here in LaFayette.


A dog attack Thursday afternoon on Stanfield Rd. possibly involving a pitt bull or pitt-mix dog, sent one person to the hospital. The animal was shot and killed during the attack.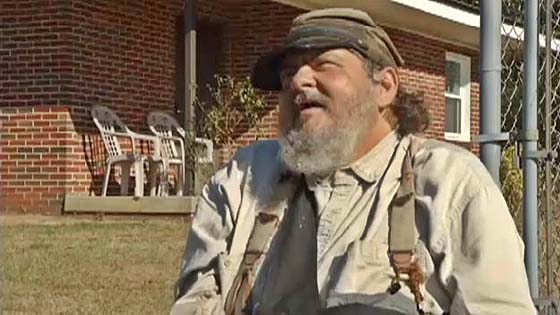 The search for Kevin's stolen wheelchair continues… $200 reward outstanding for information leading to the identities of whoever took it. Whoever it was, you're a pretty sorry individual.


With the Charter Schools Amendment approved by GA voters, a restored Charter Schools commission could be set back up as soon as February.
Notice the details of how this works.. The commission is ONLY for appeals when local school boards deny a request for charters, and schools set up this way will NOT get local funds.


Dear Walker County: stop abandoning dogs in the middle of nowhere. Thank you.


One year ago on the LU Blog: looking back at 1990 fire that changed the shape of Downtown LaFayette forever.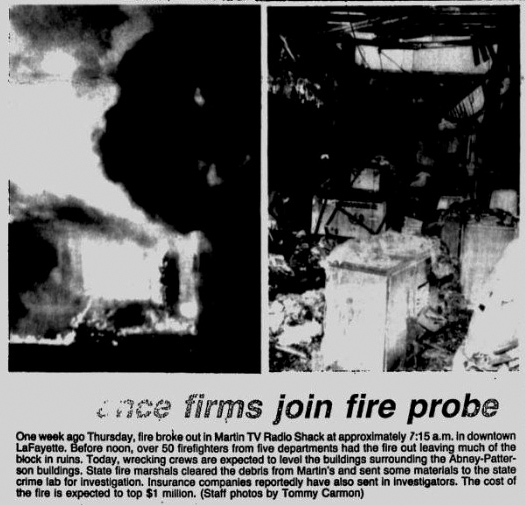 Fifty of the state's 130 legislators have signed the ethics pledge, promising to refuse gifts worth more than $100 and promote legislation making the cap law. Easy enough to say, now let's see if they actually DO it.

For today's links and any breaking news, follow the Underground on Facebook or Twitter.