2012
10.23
Have you early voted yet?
WQCH Radio, 10/22/12: "WELL OVER A THOUSAND WALKER COUNTY CITIZENS TOOK ADVANTAGE OF ADVANCE VOTING IN THE FIRST WEEK. THE VOTER REGISTRATION OFFICE SAYS THAT AS OF 3:45 FRIDAY AFTERNOON, THE WEEK'S TOTAL STOOD AT 1,051 VOTES."
It's reported that as-of 8:30 this morning (Tuesday 10/23), 1,279 have early voted in Walker County, along with 966 absentee ballots requested and mailed out.
"VOTING CONTINUES ALL THIS WEEK AT THE COURTHOUSE AND OPENS AT THE SATELLITE OFFICES FOR THE ONLY SATURDAY VOTE, ON OCTOBER 27th. YOU CAN ADVANCE-VOTE THIS SATURDAY FROM 9 'TIL 4, AT THE COURTHOUSE, THE ROCK SPRING ATHLETIC BUILDING, THE CHICKAMAUGA CIVIC CENTER, AND CITY HALLS AT ROSSVILLE AND LOOKOUT MOUNTAIN."
The Times Free Press is reporting all those satellite locations are open now, but that's not true. They'll be open Saturday the 27th from 9 to 4, then all next week Monday-Friday from 8:30 to 4:30. Next week will be the last chance to early vote. Actual election day will be two weeks from today, November 6th, 7A to 7 P.
If this guy can manage to vote, you can too: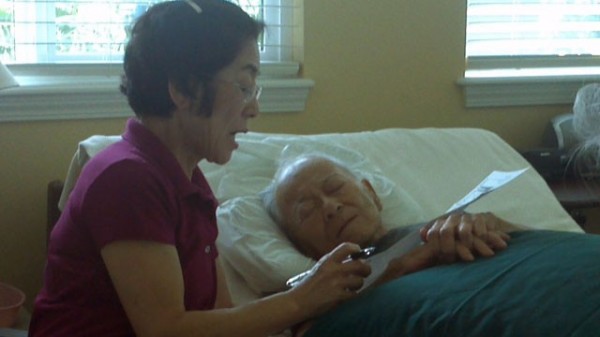 If you're registered to vote please go vote, either absentee, early, or traditional. We had two races in July that were decided by less than 220 votes, and we may have several next month that come in just as close.


Early this month the county erected stop signs at the McCarter and Gordon Pond Rd. intersection. They caused a dangerous situation, and a week ago the city took them down. Now they're back, apparently put up by the county again. It's inside city limits but a county road – this may be the start of a new Civil War. Either way, be careful out there and drive slow through that area, don't presume to know what anyone will do or what signs you'll find when you get there.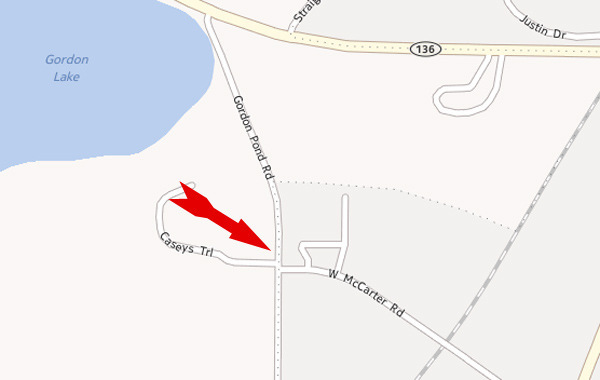 If you stop you get rear-ended, if you don't stop you get t-boned. And nobody's seen a deputy or LPD officer out there yet.
Gordon Pond Rd. is a county road, but it's not clear if the road is actually inside city limits or not. One LaFayette leader said the city hasn't had a role in erecting OR removing the signs, which just makes this more and more curious.


The Rossville Library fundraiser last week netted about $2,300 of the $12k needed to keep the doors open. An additional $2,500 or so has been donated on top of that, for roughly a third of what's needed.
This article, which doesn't seem particularly balanced (typical Tim Omarzu piece), says we won't need any future fundraisers thanks to Bebe Heiskell's decision to put library funding on the 2014 ballot.
A ballot measure in 2014, which would start in 2015, is going to generate the other $7,700 and save the Rossville library in 2012. And do what in 2013 and 2014? This isn't anywhere near logical.


What of the library funding "straw pole" or "exit pole" Commissioner Heiskell suggested a few weeks ago? As noted last week, it's dead:
WQCH Radio, 10/19/12: "THERE WILL BE NO 'STRAW POLE' THIS ELECTION DAY, ON THE SUBJECT OF LIBRARY FUNDING IN WALKER COUNTY.
"WQCH NEWS ASKED THE COUNTY ELECTIONS COMMISSION ABOUT THE IDEA, FIRST FLOATED BY COMMISSIONER BEBE HEISKELL. THEIR RESPONSE WAS THAT STATE LAW PROHIBITS ANY TYPE OF 'EXIT POLE' CLOSER THAN 150 FEET FROM THE POLING LOCATION. AND IN SOME RECENT ELECTIONS, AROUND HALF OF THE VOTERS HAVE TAKEN ADVANTAGE OF ADVANCE VOTING, SO THEIR OPINIONS WOULD NOT BE COVERED IN THE ELECTION DAY POLING.
"THURSDAY, COMMISSIONER HEISKELL CONFIRMED THAT THE 'EXIT POLE' IDEA HAS BEEN DROPPED. INSTEAD, SHE SAID SHE INTENDS TO MAKE THE ISSUE THE SUBJECT OF A REFERENDUM FOR VOTERS DURING THE NEXT ELECTION CYCLE, IN 2014."
Bebe supports the libraries so much she's going to leave them financially blowing in the wind until 2015. She could easily find the money in her existing budget by cutting waste or pet projects but will not. She could also go ahead and dedicate a half-mil of tax revenue to the library without a referendum, temporarily until we do have a vote, but she won't do that in an election year since "low taxes" is all she has left to run on.


A look back at Friday night's 43-0 football loss to Dalton, from the Dalton perspective since there's no other report available.
LaFayette has lost to Dalton three straight games, the last win was in 2003 – and that was the first in decades. Homecoming isn't much fun when the Ramblers always play the same team they can't beat due to Dalton's size, resources, and unmatched ability to skim quality players out of the surrounding community.
This week LaFayette will be facing the Ridgeland Panthers at Ridgeland.


In better news, the Rambler Band was Channel 3's Friday Night Football Band of the Week.


WQCH Radio, 10/22/12: "NEARBY COUNTIES ALL HAD HIGHER NEW CLAIMS FOR UNEMPLOYMENT IN SEPTEMBER COMPARED WITH THE MONTH BEFORE. IN WALKER COUNTY, NEW CLAIMS CLIMBED FROM 191 IN AUGUST, TO 362 LAST MONTH: A RISE OF OVER 170 PERSONS. THE SEPTEMBER FIGURE IS STILL LOWER THAN THE SAME MONTH A YEAR AGO.
"WHITFIELD COUNTY HAD A BIG JUMP, FROM 740 IN AUGUST TO 1205 IN SEPTEMBER. CATOOSA COUNTY'S NEW CLAIMS ROSE FROM 154 TO 192. AND NEW CLAIMS IN CHATTOOGA COUNTY WERE UP FROM 57 TO 75."
The SunRae Water jobs should be coming online to fix this any day now, right? Right.
Unemployment is one of those previously mentioned issues Bebe can't run on anymore.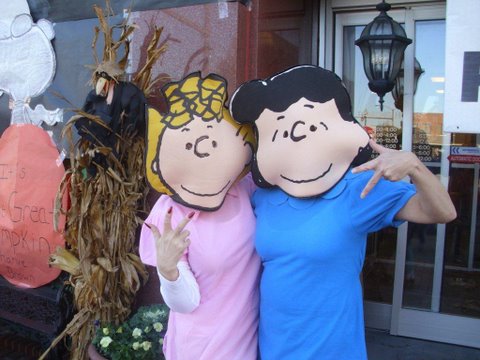 For those who have been asking, Scare on the Square this year will be on Halloween night, a Wednesday.


Chattanooga Times Free Press Editorial / Drew's Views: "Chickamauga's mayor and city councilmembers who employ John Culpepper should give him a week to refund taxpayers for the small amount of tax dollars lost when he engaged in campaigning [for Bebe Heiskell] on work time and in a city-owned vehicle. If Culpepper fails to do so, he should be fired immediately and replaced with someone willing to follow ethics rules.
"If the mayor and city council members are unwilling to require Culpepper to repay taxpayers, they too are complicit in Culpepper's inappropriate use of public resources and clear violation of ethics laws."
That pretty much goes without saying. Chickamauga is Bebe, and Bebe is Chickamauga.


Public corruption investigations and arrests in the Atlanta area have surged in recent years. Authorities say it's not a sign of more corruption, it's a sign of better enforcement – which is true, Georgia has always been this bad but nobody usually does anything. Notice that all the investigations have been done by federal agencies, not state, because the state won't police itself. That means activities that don't cross state lines (like sheriffs stealing money or commissioners breaking campaign laws) aren't being dealt with and will continue as long as voters tolerate them.
For an example of voters tolerating that kind of behavior, see the post immediately above this one.


More old photos of Mars Theater have surfaced.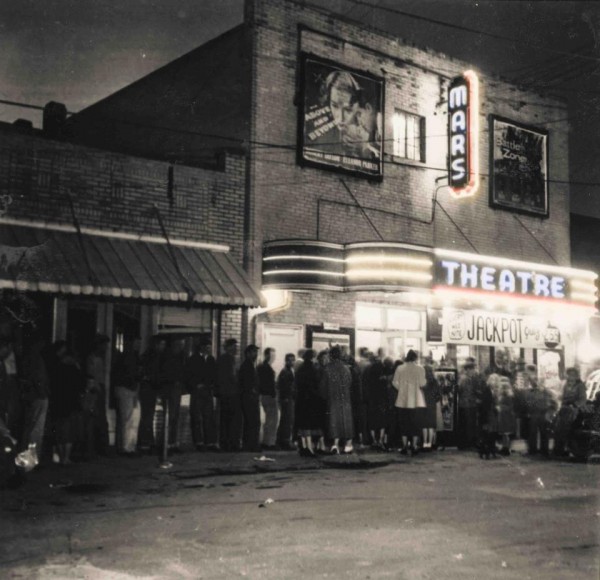 Based on the movie posters displayed, this image is from 1952.


11 years ago yesterday, renowned Chattooga County folk artist Howard Finster passed away at age 85.


WQCH Radio, 10/19/12: "WALKER COUNTY'S TAX DIGEST HAS BEEN APPROVED BY THE STATE AND PROPERTY OWNERS CAN EXPECT TO SEE TAX BILLS IN THE MAIL EARLY NEXT WEEK. TAX COMMISSIONER CAROLYN WALKER SAID THE JOB WAS COMPLETED ON-TIME, AND AS USUAL, THE TAX NOTICES WILL BE PAYABLE BY DECEMBER 20th, WITHOUT INCURRING A PENALTY."
As usual, the tax bill will come in right before Christmas. The timing on this isn't controlled by the county, but by state law.


When you pay that tax bill, remember that not a penny of it goes to repaving local roads.
Local funds COULD pay for roads, but since it never has, Bebe's not going to do that with it, and the state cut back subsidizing county road work – which is why our roads are falling apart.
Remember this video next year when Bebe (if she's reelected, which isn't promised) tells you to vote for renewing SPLOST because it pays for roads. It can, and does in other counties, but not in Walker.


GA Power has asked the state for permission to lower its rates a tiny bit next year. GA Power supplies LaFayette with juice via an intermediary company (MEAG), but don't expect to see any cuts in your city power bill.

For today's links and any breaking news, follow the Underground on Facebook or Twitter.