2012
10.02
Saturday evening at least nine local youth, all boys, were arrested for underage drinking. LU sources originally said they were picked up on property off Harrisburg Road south of LaFayette, but others who attended the apparent drinking party said it was moved from that popular location to a spot in Rock Spring off Arnold Rd. (The Harrisburg property, owned by a prominent local family, is frequently used for underage drinking parties. Six destroyed vehicles stolen from Cagle's Used Cars were found there back in May.)
Eight of the boys were booked, released, and had their parents called – the ninth was held for probation violation and also charged with prowling. An uninvolved friend says at least one of the young men is seventeen, the rest are probably 18/19. There may be younger kids involved but minor arrests don't show up in public records. Names won't be given out here, but the ones old enough to be publicly identified are included in Saturday's Walker Co Jail booking report.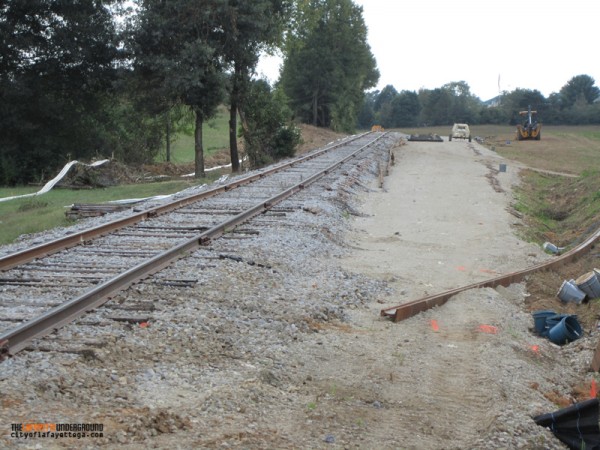 Railroad construction activity has been observed at the Rock Spring industrial park on property belonging to Chattooga & Chickamauga Railway. At least two RR switches are waiting to be installed so it could be a spur connecting at both ends, or two different spurs. The new spur is within close proximity to Nissin Brake and North Georgia Logistics, but neither company currently uses the railroad.
Sources at Shaw Industries hint it could be built to handle Shaw rail traffic Chickamuaga people have been b****ing about for years. Shaw pays Chickamauga taxes and keeps the city's school open but residents there detest the company's rail activity because it's too noisy – so now we can have the noise in Rock Spring and they still benefit from it. Hopefully there's no county money going into this, if that's what it's for.
A smaller rail spur was constructed in Rock Spring several years ago behind the former John-T Supply hardware store. Those tracks were built with about $100,000 of county money and rarely used before John-T sold out to an Atlanta-based company that went bankrupt. Access to the older spur is through property still owned by John T., which might be why it can't be used for the new spur's purposes.


WQCH Radio, 10/01/12: "THE CITY OF LAFAYETTE STARTS A NEW FISCAL YEAR TODAY WITH A NEW BUDGET APPROVED. THE VOTE WAS NOT UNANIMOUS, HOWEVER. AT FRIDAY'S BUDGET ADOPTION MEETING, COUNCILMAN WAYNE SWANSON VOTED AGAINST THE NEW SPENDING PLAN. HE DIDN'T LIKE THE INCREASED FEES.
"THE BUDGET INCREASES CITY EMPLOYEES' CONTRIBUTION TO THEIR HEALTH CARE COVERAGE BY 5 PERCENT. IT RAISES SEWER FEES AND THE BASE-FEE FOR NATURAL GAS. ELECTRIC FEES WERE ALSO RECENTLY RAISED. AND THE NEW BUDGET RAISES A NUMBER OF FEES AT THE CITY-OWNED GOLF COURSE, WHICH HAS LOST MONEY FOR THE PAST 10 YEARS. THE NEW GOLF COURSE FEE SCHEDULE WILL BE REVIEWED BY THE CITY MANAGER TODAY.
"FRANK ETHERIDGE SAID THE NEW BUDGET IS BALANCED, AND UNLIKE PREVIOUS CITY BUDGETS IT DOES NOT RELY ON RESERVE FUNDS TO 'PAY THE BILLS'. HE IS ALSO FIGHTING TO STOP THE FORMERLY-FREQUENT PRACTICE OF 'SWAPPING' UNBUDGETED MONEY BETWEEN DEPARTMENTS. ETHERIDGE SAID HE'LL BE MEETING WITH DEPARTMENT HEADS TOMORROW TO GO-OVER SPENDING PLANS."
Residents aren't thrilled with higher prices for gas, power, and sewer but the council did pass pain on to golfers along with the rest of us. Sounds like they're being more fiscally responsible than in years past, and still cleaning up messes left by former City Manager Johnnie Arnold.
Hopefully the city will get a bigger share of the LOST tax and be able to hold prices down for a few years into the future.


A Chattooga Co. man says he was attacked over the weekend by a black panther. The state says it wasn't a panther and we don't have those here, even though a handful of people elsewhere in the state have reported (some recently) seeing the same thing. The site where it happened is Southeast of Summerville near Sloppy Floyd State Park.
A month ago another black panther was supposedly spotted in Macon by a CNN reporter. The Georgia DNR position is there isn't one and won't be one – even if there is – until somebody kills one and shows it to them.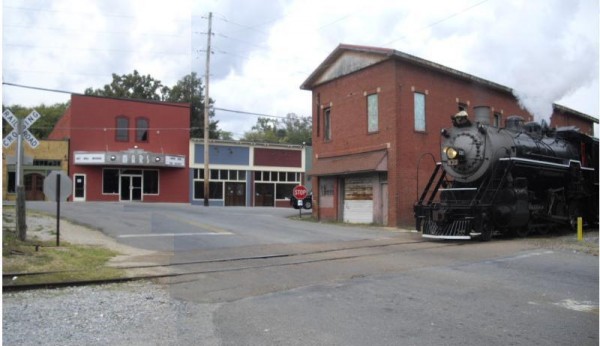 Friday afternoon engine 630 from the Tennessee Valley Railroad Museum made a surprise (to most people anyway) trip to LaFayette. The visit could have been a private excursion or a test run for Chattanooga-Summerville steam trips beginning this weekend. Steam-powered rail trips will run through November 2nd. Tickets for the round trip (Chatt-Chick-S'ville and back) begin at $70.


After legal complaints, GA School Superintendent Barge moved anti-Charter-Amendment material from the State Dept of Ed Web site to his personal campaign site where it belongs.
Here's an editorial from Barge explaining why he's opposed to the measure, which will be on ballots state wide in November.


WQCH Radio, 10/01/12:?"IF YOU'RE HAVING TROUBLE 'MAKING ENDS MEET' YOU'RE NOT ALONE. GEORGIANS' MEDIAN HOUSEHOLD INCOME DROPPED BY 3 1/2 PERCENT LAST YEAR, ACCORDING TO THE CENSUS BUREAU. THE AVERAGE HOUSEHOLD IN GEORGIA HAD INCOME OF $46,007, WHICH WAS BELOW THAT THE NATIONAL AVERAGE OF $50,502. MISSISSIPPI HAS THE LOWEST MEDIAN INCOME AMONG THE STATES."
Median income in Walker is even less: $38,700. Median is right in the middle, meaning half the county is making less than $38k a year. The Median in Mississippi (cited above as poorest state) is a little less than $37,000.


A nurse working for Hays Prison is now a prisoner herself after she was caught attempting to smuggle in tobacco for inmates.
Also, here's a Hays visitor arrested for trying to smuggle in a sack of pot.
"'More than 501 civilians and 92 staff members have been arrested to date (Sept. 24) for attempting to introduce contraband into [Georgia Department of Corrections] facilities,' according to the state agency."
Wish they would give a time period on that. This year? This decade? Ever? Seems like there have been five or six incidents of attempted smuggling at Hays reported in the news just this year.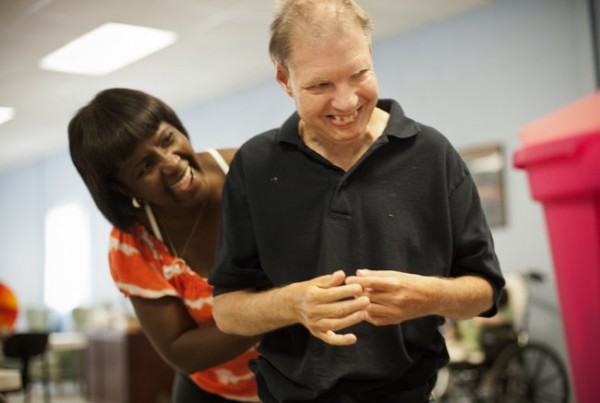 NY Times takes a look at Georgia's federally-forced "integration" of mentally ill and disabled residents into mainstream society by shutting down state mental hospitals.
This story ends fairly well, but some of the less disabled mentally ill people are ending up not in group homes but in jail or on the street.


WQCH Radio, 10/01/12: "WALKER COUNTY ENVIRONMENTAL HEALTH HANDED-OUT THE BEST SCORES IN RECENT MEMORY LAST WEEK WHEN EVERYONE IN OUR AREA RECEIVED AN 'A'.
"THE TOP SCORE WENT TO LAFAYETTE HEALTH CARE, WITH A PERFECT '100'. OTHER 'A' SCORES WENT TO HERITAGE HEALTH AT SHEPHERD HILLS IN LAFAYETTE AND MAJESTIC MANOR IN ROCK SPRING. WENDY'S AND LITTLE CAESARS IN LAFAYETTE BOTH HAD 'A's'. AND WALKER STATE PRISON SCORED AN 'A' FOR THEIR FOOD SERVICES."


After a 35% enrollment drop, Fairyland Elementary will once again accept students from nearby Dade County. Parents of those kids will be paying Walker Schools $400 a year for the convenience.
All but one of Dade's schools are in Trenton, and the one outside Trenton is located West of the city. That means some kids living on top of Lookout Mountain face a daily bus ride of considerable length even though they live minutes away from Fairyland Elementary on this side of the county line. Restoring this option gives them a ($400) choice, and also justifies keeping Fairyland open instead of consolidating it with another school.

For today's links and any breaking news, follow the Underground on Facebook or Twitter.