2012
04.25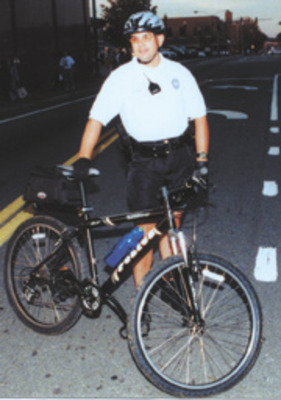 In early March when firefighter Johnny Stephens, Jr. was fired from LaFayette Public Safety, the city also terminated long-time police officer Denny Reyes. But unlike Stephens, Reyes' termination was impossible to justify and overturned by the City Manager.
Corporal Reyes has been with LaFayette PD since 2003. Reyes was the city's first, and only, bicycle cop trained in a long-abandoned program, but has spent most of his nine-year career as a regular patrol officer.
Since news of Reyes' March 5th termination became public, we've been contacted by people defending the officer, and more than a few accusing him of various things on the job and in his personal life they think he should have been fired for. But the city described the reason for his firing as a policy violation committed during arrest made nearly two months ago. And Reyes' attorney said it was something else entirely:
"Reyes said he was told he was being terminated for being a liability to the department, but Salter [Reyes' attorney] said Reyes was given an ultimatum to resign or be fired. They believe it had to do with an arrest Reyes made in February.
"'The police department doesn't contend that [Reyes] did anything illegal,' Salter said. 'But they were very concerned about the person that was arrested.'"
Around February 28th, Reyes was called to an incident of domestic violence in a subdivision located off Probasco St. in LaFayette. An older gentleman who lived outside the city was visiting his granddaughter and somehow got into an altercation with her. The altercation turned violent and police were called. According to one law enforcement source, the older man left the scene and returned to his home in the county, but was later brought to jail by a deputy since the Sheriff's Office has jurisdiction outside city limits.
It's not clear if Reyes attempted to arrest the man at the scene or if he was arrested by a deputy, because publicly available jail records (which would show the arresting officer and offense committed) omit the suspect's name. It's also not clear exactly what "procedural violation" Reyes supposedly committed with the arrest. It could be a matter of city/county jurisdiction, or some other technical matter, but the specific policy Reyes violated has been kept intentionally vague.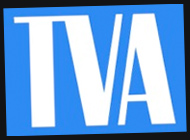 It is known that the man arrested is an employee of the Tennessee Valley Authority. He's a nuclear engineer and well past the standard government employee retirement age – which means he's pretty important at the TVA. So important, in fact, that LU editors aren't comfortable giving out his name because doing so might be considered a national security issue. (We have enough trouble with local cops, last thing anybody here needs is Homeland Security breaking down their door.)
Another indication that something was covered up: despite everyone claiming an improperly done arrest led to the termination, there are no arrests credited to officer Reyes during a month long period surrounding the incident. If the officer violated procedure with an arrest, where's the arrest record?
Underground volunteers looked at every Walker County jail booking report between December 1 last year and the beginning of April, finding just five or six done by Reyes – none of which could possibly be related to the incident he was fired for. (He made only one arrest after the beginning of February and that was a teenage girl from the projects.) That means the TVA employee's face won't show up in Busted or on CatWalkChatt, because it was omitted from daily jail booking reports provided to local media. Every arrest made, even ones with charges later dropped, should be in those reports.
After Reyes was returned to his job, LaFayette City Manager Frank Etheridge said (per the Times Free Press) that he "didn't find that authorities asked the officer to drop the charges, but the family of the defendant asked that the charges against him be withdrawn." That verifies at least part of the account; if "the family of the defendant" withdrew charges, that means it was a family member (the granddaughter he fought with) pressing charges in the first place.
As for "authorities" asking Reyes to drop charges, they likely didn't have to if the granddaughter withdrew her complaint quickly. But that doesn't explain why Police Chief Freeman or his no. 2, Bengie Clift, felt it necessary to dismiss a nine-year employee over the incident. It certainly went beyond just punishment for a minor technical failure; termination was likely meant to warn other cops who might arrest someone prominent, and the whole incident was also an excuse to get rid of an officer several have described as a "liability" to the department.

Reyes fought back, first by hiring an attorney, and second by pressing the city for its own civil rights violations against him. As previously discussed, Reyes (like most LaFayette Public Safety employees) has been subjected to verbal abuse, racist remarks, and threats of retribution at the hands of Chief Freeman. A proper investigation of those incidents might result in a lawsuit costing the city tens of thousands and a great deal of embarrassment.
In light of the civil complaint and flimsy reasons for dismissal, Officer Reyes was reinstated without even making an appearance before the LaFayette City Council.
"LAFAYETTE POLICE OFFICER DENNY REYES WILL BE REINSTATED… FOLLOWING A DECISION MONDAY BY THE LOCAL CITY MANAGER.
"PUBLIC SAFETY DIRECTOR TOMMY FREEMAN HAD RECOMMENDED ON MARCH 5th THAT REYES BE FIRED. INSTEAD, HE WILL BE …SUSPENDED FOR TWO WEEKS WITHOUT PAY… AND WILL RETURN TO WORK ON APRIL 11th.
"CITY MANAGER FRANK ETHERIDGE SAID THE INCIDENT GREW FROM AN ARREST WHICH INVOLVED A 'PROCEDURAL VIOLATION'… MEANING SIMPLY, THAT 'IT COULD HAVE BEEN HANDLED DIFFERENTLY'.
"REYES' ATTORNEY CONTENDED THE SNAFU WAS ALL ABOUT THE OFFICER'S ARREST OF A PROMINENT PERSON… WHOSE FAMILY REQUESTED THAT CHARGES BE DROPPED. THEY WERE… AND THAT PERSON'S IDENTITY WAS NEVER REVEALED BY POLICE.
"OFFICER REYES… WHO NEVER ADMITTED TO ANY WRONG-DOING… HAS ALSO DECIDED TO DROP A 4 YEAR OLD COMPLAINT AGAINST THE POLICE CHIEF… WHICH ALLEGED 'AN ABUSIVE ATMOSPHERE' IN THE DEPARTMENT, ACCORDING TO ETHERIDGE."
City Manager Etheridge changed Reyes' termination into a two-week unpaid suspension, probably as much about saving face for the city as punishing the officer for whatever he didn't "handle" correctly. The city avoided yet another heated reinstatement hearing, which would have made Public Safety look even worse (if that's possible at this point), and also spared the arrested TVA employee from potentially having his name made public during the meeting. In return for going back to work, Reyes dropped his complaint against Freeman.
"..Etheridge said [Reyes] dropped the grievance on Monday, saying the alleged incident on which Reyes based the complaint was four years old and no longer timely. He said the complaint was about an abusive atmosphere and he didn't believe it had anything to do with racial discrimination.
"Etheridge also said that, after investigating the complaint, he discovered someone already had filed a complaint against Freeman for the incident with Reyes and former City Manager Johnnie Arnold had verbally reprimanded Freeman at the time."
Because abuse against Reyes had been previously reported (likely through the hand-written letter we've cited several times) and "handled" in the way former City Manager Johnnie Arnold normally handled things (i.e. barely at all), current City Manager Frank Etheridge was unable to further discipline Freeman for it. Which means Corporal Reyes' reinstatement is a victory for him, but essentially meaningless for the city.
Reyes stays, Freeman doesn't change, LaFayette Public Safety continues to sink, and we go back to the same place we were months ago. The beat goes on at LPD.