2010
04.30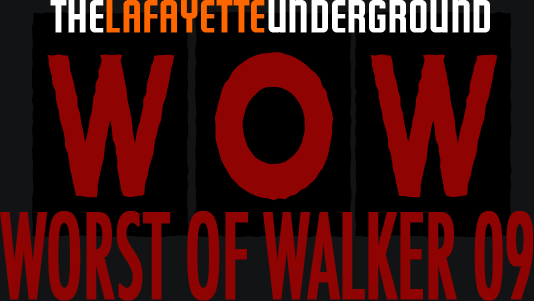 This weekend's batch of Worst of Walker losers winners are the county's worst places to eat, sleep, and play. (Again, rules for how this all works are available here.)
Dirtiest Restaurant:
In 2008 Warren and Cindy Calhoun purchased and reopened a Chevron station on the corner of North Main and Hendrix St. in LaFayette. The following year, feeling their fledgling convenience store should be accompanied by a 24-hour eatery, they purchased the lot next door where LaFayette's Huddle House had been. Huddle House was a small run-down facility which closed some time earlier after failing several health inspections, but the Calhouns elected not to knock it down and start over, but to instead renovate the building with all work "handled by local friends of the Chevron on a volunteer basis".
That was the first major mistake made by the Calhouns during their journey to create what became known as Rednecks Home Style Restaurant, Walker County's dirtiest eatery in 2009. Another major mistake was hiring only fifteen people to staff the store; after figuring for weekends and vacations that realistically leaves about three employees per shift which isn't enough to take care of customers and prepare food to any kind of safe standard. On top of that, employees with experience in other restaurants were actually reprimanded for encouraging coworkers and managers to use healthy practices.
Those mistakes, a combination of the owners' lack of restaurant experience and unwillingness to spend money to bring the store up to speed, resulted in a restaurant that not only stands as the dirtiest of 2009 but as one of the filthiest of all time. Several failed health inspections in a row (all below 50, and one where the inspector commented that no employee washed their hands in the time he was there) forced Rednecks to close in September, less than six months after it opened. The Chevron station folded shortly after but has since reopened under new ownership.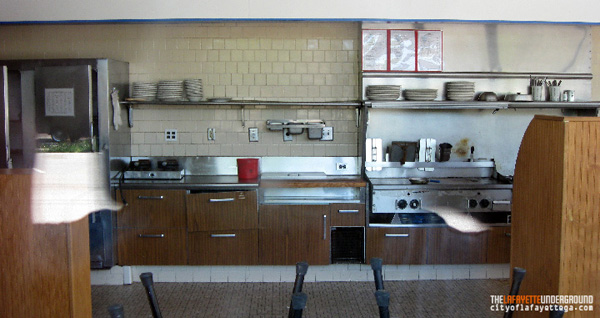 Dishonorable mention goes out to the LaFayette Kentucky Fried Chicken, which never has seemed quite right and often fails its own health inspections, and the LaFayette Arby's with its multiple-year roach issues. Both stores are owned by out-of-state franchisees (North Carolina and Ohio, respectively) which reduces their oversight and management accountability. Comparing those stores to locally owned (and relatively well-run) Sonic, Wendy's, and McDonald's franchises makes a good argument advocating competent, experienced local ownership of any business.
Worst Restaurant Service:
Success often leads to complacency, complacency leads to laziness, and laziness usually ends whatever caused success in the first place. For that reason, two of the area's most successful restaurants, at least from a business perspective, tie for ownership of the "worst service" award.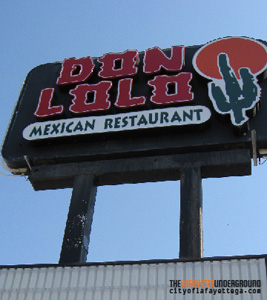 For many years Don Lolo has been one of LaFayette's most popular places to eat. Low prices, nice atmosphere, and excellent mexican food combine to provide a good experience for many guests, as long as they have patience with the restaurant's overrun and disorganized wait staff. Experienced spanish-speaking servers who know the menu inside and out provide excellent order-taking to each table, but there aren't enough of them to run food, provide refills, and do regular table checks. Those chores are left to inexperienced and inattentive teenagers who seem unsure as to exactly what they're expected to do. All this is complicated by a large restaurant with multiple dining areas that can't been watched from a central vantage point.
Don Lolo is big enough to invest in better training for its younger servers, giving them the same consistency and professionalism displayed by experienced employees. The store might also consider a few remodeling changes to its layout that would expedite food delivery and allow managers to keep up with how well customers are being treated.
Twin's Pizza and Steaks isn't just top notch for LaFayette, they're one of the best restaurants in the tri-state area – IF you only look at the menu. When service is also considered, Twins comes up short – dragged to the bottom of the local heap by inconsistent, inattentive, and inexperienced servers. The "key" problem with Twins is that it's set up as a personality cult, an operation that fully depends on the presence of owner Key Koukous. Key's high standards produce incredible food, but his high demands and short temper produce a high level of staff turnover. Twin's is so closely tied to Key's presence that the wheels fall off any time he's not in the store even for a short while, which is why the restaurant closes several weeks every summer when he heads home to Greece. Twins' business (and its customers) would be well served by having a store that could function better without its owner present.
Honorable mention goes out to Susie's Sunset Cafe for most discriminatory service. There are few complaints about the service given and the food ranges from adequate to excellent, but Susie's has developed a horrible reputation for refusing to serve certain people. The list of individuals kicked out or banned from the establishment is quite long – and mostly unjustified. Hopefully the eatery's new owners (the former owners of Dari-Dip) will rectify this and take a different attitude towards its paying customers.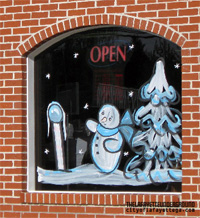 A special WoW award for creepiest service goes out to Yan Yesica and Janiria, Don Lolo's last surviving mexican competitor now that El Cancun has given up the ghost. Yan Yadi Yadi's few employees seem to react with amazement at every customer who comes in the door and practically stand by the table and watch guests eat. Needy and (dare we say) almost too-attentive table service combined with the 1980's decor, and Christmas decorations left up into April (the photo here was take mid-month) make for an uncomfortable atmosphere that doesn't encourage repeat visits.
The owners of Don Lolo, Twins, and Yan Yesica have all lobbied the city council to legalize beer sales within city limits, blaming economic woes and customer losses on the availability of alcohol at restaurants in Rock Spring and Ft. Oglethorpe. Not being allowed to sell drinks with a meal might be one factor, but that's less of an issue than poor customer service. All three stores have a lot of potential, but that potential will never be fully realized until they can provide fast, attentive, and appropriate service to every customer coming through their respective doors.
Blandest Restaurant Menu:
Cleanliness and quality service are important factors for making any restaurant a success, but beyond those basics a restaurant must also have a menu compelling enough to bring in customers again and again. In a town filled with "country cooking," simply serving up meatloaf, green beans, and Ore-Ida fries isn't enough to differentiate from the competition – but that's exactly what Dari-Dip attempts to do. While all the home cooking restaurants in town offer the same basics, others like Susie's and (especially) CJ's also offer some variety and specialties that make their menus stand out. Dari-Dip's one unusual offering, Quail, falls far short of excitement unless you consider a small dried-out chicken filled with tiny, sharp bones exciting. The blandness there has grown worse under the new owners who are apparently content to coast along on sales generated from their ice cream menu (which is great but not what it used to be) and customers with no tastebuds.
Hotel You'd Least Like to Stay In:
Of all the poorly-run or outright embarrassing businesses in Walker County, the most shameful and disreputable operation is the Morgan Hotel in downtown LaFayette.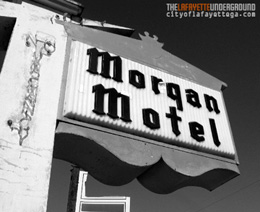 The Morgan has existed in some form or another in LaFayette for about a century, over the years hosting any number of dignitaries, special guests, and business professionals – but in the last few years its primary function has been to host drug deals, prostitutes, and recently (or soon-to-be) homeless families. The clientele isn't an issue so much as the low rates and low standards that attract that kind of customer base. Limited cleaning and a decor dating back to the 60's or 70's works out to low overhead and cheap rates, but also becomes a blight on the community.
Undergroundlings report having run-ins with owners of the LaFayette Key West and Day's Inn, with management threatening to call the police on people using their parking lot. But the Morgan's owners are worst of all, with an LU photographer hassled for taking photos of the hotel while standing in the street – an activity that is, despite management claims to the contrary, perfectly legal. Visitors to Walker County may be disappointed in the area's hospitality once they've been greeted by a hunch-backed indian woman screaming threats to call the police on them for walking through the square with a camera.
Most Disappointing Public Event:
Votes for the lamest event went almost unanimously to the Chamber of Commerce's Balloons & Tunes Festival, held last fall at the Rock Spring industrial park. Most of the votes were unspecific as to exactly why Balloons & Tunes should win (or lose such as it is), but we'll give them a benefit of the doubt and assume most people were disappointed because the first annual festival was held during last September's record-setting floods.
Balloons & Tunes was also disappointing because it seemed like little more than a retread of Chickamauga's Down Home Days, complete with country music acts, Chickamauga church sponsorships, and overpriced concessions. Hopefully the 2010 festival (already scheduled for September 24-26) will branch out to feature different types of music and free parking even for those who don't attend an Oakwood Baptist worship service at way-too-early-in-the-morning on a Sunday. The whole point of the festival is to bring in out-of-county guests and help local businesses; adding more musical variety, maybe some rides or attractions beside $10 tethered balloon trips, and lowering (or ending) parking fees would result in an event that could make that happen.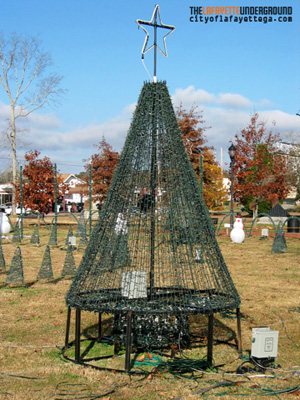 Runner-up for disappointing public event is LaFayette's Amazing Christmas in Joe Stock Park. Voters were unsure if this counts as an event or a tourist attraction, but we'll count is as the former since it's only in place during the holidays (or, accurately, mid-October through late January). This also received several votes under the "biggest waste of government money" category, and while it was a huge waste of money it was unfortunately far from the biggest.
Amazing Christmas is, in theory, a beautiful one-of-a-kind light show with over 200,000 lights synchronized with music, a holiday attraction appealing to both young and old. In reality it looks like Santa Claus threw up in downtown LaFayette. Tacky plastic figures, fake greenery, and artificial trees that look like the neon palm in front of Hooters all flash at random, occasionally synchronized with music that includes traditional Christmas ballads, tacky modern songs, and several pieces with inappropriate lyrics – all mixed with announcements from city council members in need of free election advertising. In daylight hours the display is inactive but even tackier, with the plastic fakery taking away any historical character or appeal Joe Stock Park, Chattooga Academy, and the Marsh House next door might have ever possessed.
LaFayette paid $29,500 for the light show in 2008, dipping into SPLOST funds intended for road and infrastructure repairs. That cost was justified by estimating thousands of people would come into LaFayette from out of town (and even out of state) to see the show. The city prepared for a crush of visitors by reserving extra parking spots for Amazing Christmas across the street at First Baptist, Bi-Lo, and even two blocks away at LaFayette Academy. As usual, predicted out of town guests stayed away in droves and the extra parking never came into play, so expectations for the show were scaled down quite a bit in 2009. Even the scaled-down version costs money; setup and disassembly costs, storage, and a monster electric bill, all to enable a display that cheapens the character of an area being promoted for its history. A 2010 show is already planned and scheduled, but residents of LaFayette would be best served by scrapping the entire mess.
Lamest Tourist Attraction:
To qualify as a tourist attraction, something must be a permanent structure or exhibit and must be promoted as a tourism draw. There are several well-kept secrets within the county (including Pocket recreational area in Villanow and many natural attractions in Kensington) that would lure in a good number of tourists if they were properly promoted, but the county's advertising dollars are generally wasted on undeserving tourist traps and tackiness. The most promoted (and arguably least-deserving) tourist attraction in Walker County is the Marsh-Warthen-Clements House.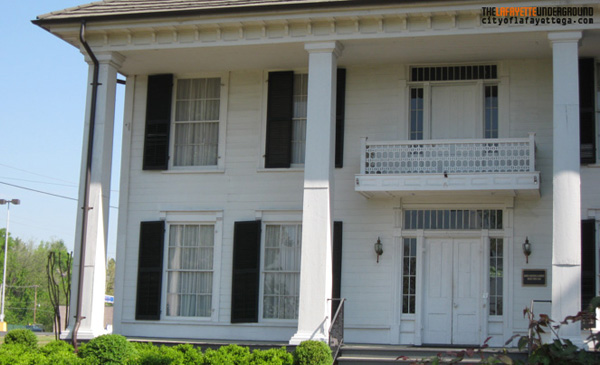 Even by the historical commission's own admission, the Marsh House had fewer than 500 visitors in all of 2009. That low attendance can partially be credited to the House's inconvenient hours, opening a short time on Thursday and Sunday afternoons when volunteers are available. But even with better hours, its value as a historical landmark or tourist draw is limited.
The Marsh House was built in the 1830's by a prominent citizen whose descendants still live in the area, occupied and damaged by Union soldiers during the Civil War, and survived into the present even as other nearby structures were knocked down to build the Bi-Lo and other modern buildings – but that's essentially all that makes it notable. Many of the house's original details have been replaced (it was lived in until the early 1990's), and the one notable Civil War-related feature – hoofprints left by union soldier's horses – is probably an invention of the home's later occupants and not particularly impressive even if it is true.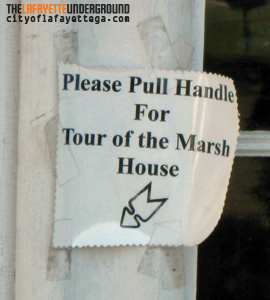 Despite its negligible impact on the local economy and complete failure as a tourist draw, the Marsh House receives thousands and thousands of dollars each year in corporate and government support. LaFayette's leaders and powers-that-be, suffering from Chickamauga-envy, see the house as a mecca for Civil War tourism, the only structure in town that can come close to matching Chickamauga's Gordon-Lee Mansion. However, Civil War tourism at its best isn't much of a draw, and the Gordon-Lee Mansion can support itself as a reception hall, fully-staffed restaurant, and war museum while the Marsh House is merely an old building that costs $10 to get inside.
We completely believe in protecting history and don't take any issue with the Marsh House being preserved, but don't think the city should be placing all (or many) of its economic eggs into a Marsh House-lined Civil War Tourism basket. Restoring infrastructure, enticing businesses to move into the area (or at least not move away), and providing services and activities for at-risk youth should take priority over the Marsh House, because the past doesn't matter to a city that has no future.
Thanks to everyone who voted or commented for this year's Worst of Walker competition. More results will be posted soon