2016
11.03
LaFayette parents survived another Scare on the Square Monday night.
How was your Halloween?
Now comes the REAL scare: Election Day.





Walker County had another huge week, and a monster weekend, of early voting.

Walker County Elections Office reported 1,482 early voters at the Courthouse last Monday-Friday. Saturday early voting opened in five locations around the county, and netted another 1,498 ballots cast. That brings the total as-of Saturday, across eleven days of early voting, to 3,023.
By comparison, during the heated 2012 election Walker County had approximately 10,000 early votes, and 22,000 votes overall. With early voting continuing in five locations this week, through Friday, we are on track or ahead of voter turnout from four years ago.
For the remainder of this week, through Friday, registered voters in Walker County (regardless of their home precinct) can early vote in these locations, 8:30 AM to 4:30 PM:
The Courthouse in LaFayette.
GNTC in Rock Spring.
Chickamauga Civic Center in Chickamauga.
Rossville Civic Center in Rossville.
Lookout Mountain City Hall.
Election day is next Tuesday.
Voters will have to cast a ballot that day in their own designated precinct.




Commissioner Heiskell is in trouble.
For the upcoming election, she took $20,000 in donations over the state's legal limit from fourteen businesses and individuals.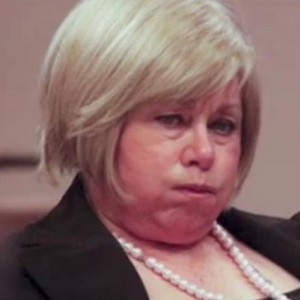 Bebe will be investigated, but only after the vote. If she's found to have broken the law (which she clearly did), she'll be asked to refund the money AND probably be fined. But it won't impact the election directly.
Perry Lamb says she should refund all the money now, and suggests the companies that were involved should be banned from doing business with the county. Candidate Whitfield says he's outraged at her "disrespect," but won't say what punishment he'd like to see.
That COULD be because Whitfield's own company engaged in the same behavior for Heiskell during the 2012 election.
Everything Bebe's done in the last four years might have been stopped if Shannon Whitfield hadn't supported her and reported her activities then to the state. Instead, he helped her stay in office, then she sent him millions of dollars in county business. (He won't put THAT in his slideshow.)
The man is covered in the same dirt Bebe's covered in, so why does anyone expect him to do any better if he's elected next week?




With what seems like an unending series of wildfires in the area during the last week, it's no wonder the air has smelled of smoke on and off for days.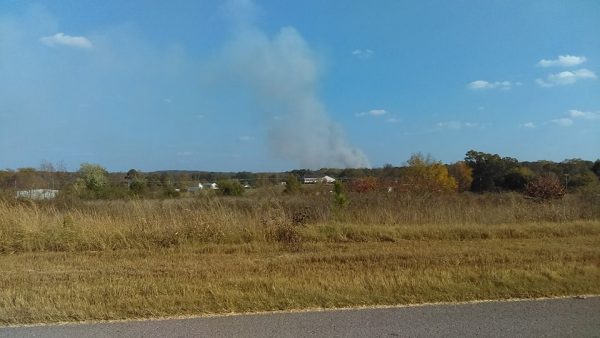 This fire on Rocky Face Ridge in Whitfield County [as seen from Rock Spring] started burning last Thursday and was finally contained yesterday.
Tuesday fire crews in Chattooga County battled blazes in Trion near the Narrows and a woods fire in Menlo. A small blaze was reported near Wood Station Elementary on the Walker/Catoosa line.
Yesterday around noon another fire started in Chickamauga Battlefield, off Lytle Road. GA Forestry, Park Service, Walker, Catoosa, and prison fire crews all responded to the blaze which grew to about ten acres before being contained.
After that fire crews were dispatched to a blaze near Blue Hole.
In these dry conditions, the state forest service is responding to 8-14 fires every single day, and many burn for longer than a single day.
The only solution is rain, and lots of it. Until we get that, don't burn anything outdoors and be careful with your cigarettes or anything else potentially producing spark or flame.





Commissioner candidate Shannon Whitfield has recently been criticizing Commissioner Heiskell for how she spent the last SPLOST tax, accusing her of "misappropriating" the funds – an action that could be considered criminal.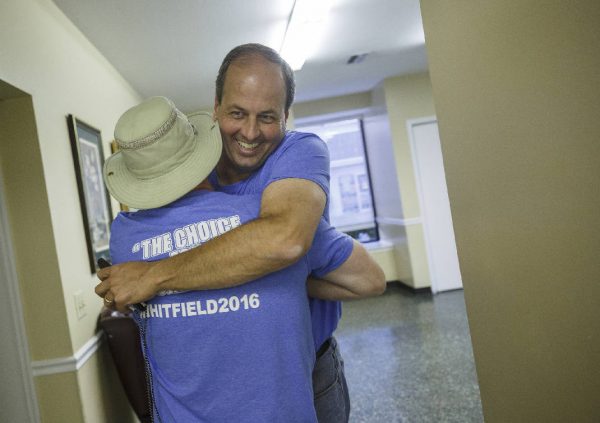 Whitfield himself campaigned for the 2013 SPLOST with Heiskell while he was on the Chickamauga council. The Chamber of Commerce and library system, where he was in leadership, also campaigned heavily for renewing the tax even though it was not in the best interest of the county's economy or citizens.
At the time, LU had obtained and already shared a document from the county – which Mr. Whitfield also had access to as a Chickamauga councilman – showing how the tax would be divided up after it passed. Those files verified that there were no guarantees for how the money would be spent once the tax passed, except for the amounts given to the cities for their own projects. It was a bait-and-switch just like the SPLOST of 2008.
There were no guarantees for the libraries or even the roads in that last SPLOST, but voters were again told those areas would get attention if they passed the tax, which they did by a large margin. With the help and encouragement of Mr. Whitfield, against LU's pleas to reject it.
In other words, Shannon has no room to talk – he had every reason to expect the money to be spent the way it was and either pretended it wouldn't be OR was too stupid to realize it.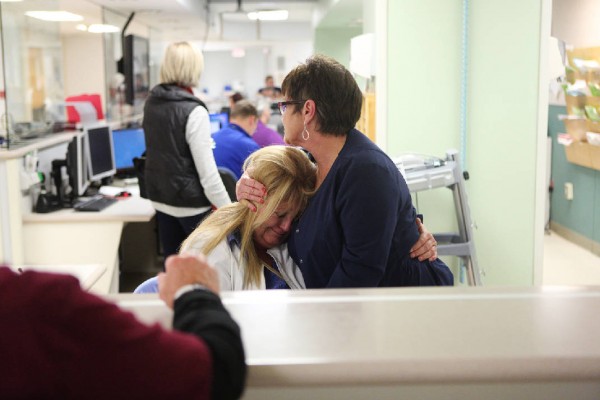 When the legal battles over Hutcheson's debts and debtors ends, probably years from now, who will have actually benefitted from the hospital's demise?
Lawyers, of course. It's always the lawyers who come out on top.


Rounding up more pill poppers and tweakers.
WQCH Radio, 10/28/16:

"WORKING ON COMPLAINTS OF DRUG ACTIVITY IN LAFAYETTE, THE DRUG TASK FORCE MADE FIVE LOCAL ARRESTS [last] MONDAY.
"AT 408 DOGWOOD CIRCLE, 54 YEAR OLD SUZANNE LOWRY BYLER WAS CHARGED WITH POSSESSION OF METH WITH INTENT TO DISTRIBUTE, POSSESSION OF SCHEDULE-4 NARCOTICS AND PROBATION VIOLATION. 29 YEAR OLD JOSHUA GLENN MCDOWELL WAS CHARGED WITH POSSESSION OF METH AND MARIJUANA AND A PROBATION VIOLATION.
"IN ANOTHER INVESTIGATION AT 601 MAGNOLIA STREET, THERE WERE THREE ARRESTS. 55 YEAR OLD KEVIN ASHLEY WELBORN WAS CHARGED WITH POSSESSION OF PRESCRIPTION PILLS WITH INTENT TO DISTRIBUTE. HIS WIFE, RENEE WELBORN, WAS CHARGED WITH POSSESSION OF SCHEDULE-4 DRUGS, AND 25 YEAR OLD DUSTIN KYLE SNIDER WAS CHARGED WITH POSSESSION OF METH."

A home on East Guild Road burned around 4 AM Sunday.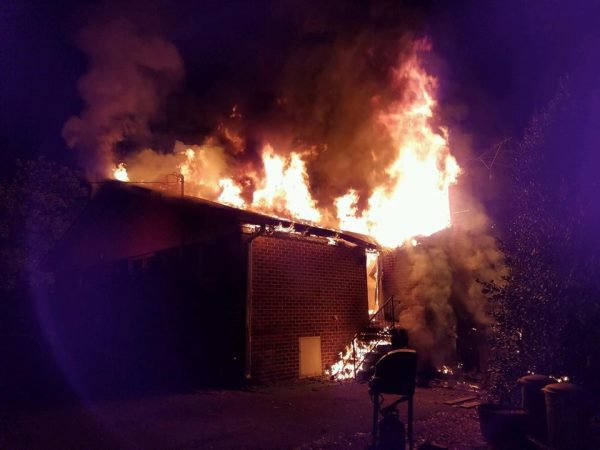 It appears the home was a total loss, but county fire crews were able to protect some possessions inside the structure from being destroyed.



Friday night's final home football game of the year was another blowout loss, this time to Pickens.
The Ramblers fell 48-6, going 2-7 for the year.
This week's season ending match will be on the road in Ellijay against Gilmer County.



Georgia is on a roll, with executions.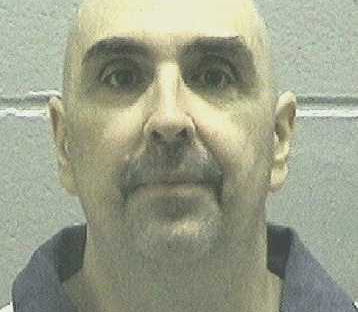 The state's seventh inmate execution of the year has been set for November 16th.
The man scheduled to die this time, Steven Frederick Spears, freely admits he killed his girlfriend in 2001, and would do it again in the same circumstance.
Spears has not appealed his death sentence beyond the automatic appeal required by law, the first GA death row inmate in modern history to accept his punishment without a fight.


A backhoe accident has led to another pipeline leak in Alabama, not far from the one that reduced gas supplies back in September.
Fuel availability could be impacted again, but don't panic – if everybody buys more than they need in fear, we'll run out for sure.
Owners of the pipline say they expect to have it reopened by the weekend. Fuel supplies will go back to normal then – which means the local gas stations will probably not be impacted IF people have self control and don't go buy them out.
If you can make it until Sunday on the gas in your car, don't go top off the tank. By Monday things should be OK.



Desmond Doss lived much of his adult life on Lookout Mountain and contributed much to Walker County before he died in 2006.
The new film about his experience during World War II, Hacksaw Ridge, opens tomorrow.
Here's some backstory on Doss and his time in the military.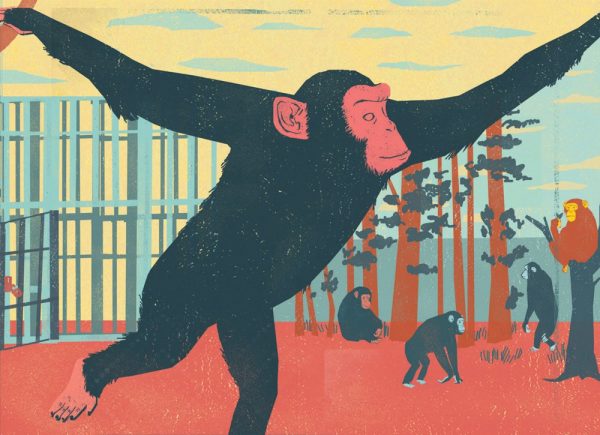 Dewar Wildlife Trust in Fannin County failed as a habitat for retired zoo gorillas, but the 236 acre site will soon reopen as a habitat for chimps retired from research labs.
Over the next few years, 220 or more small primates will be relocated to North Georgia from a facility in Louisiana.


For today's links and any breaking news, follow the Underground on Facebook or Twitter.