2016
10.23
Keepin' it classy, downtown LaFayette.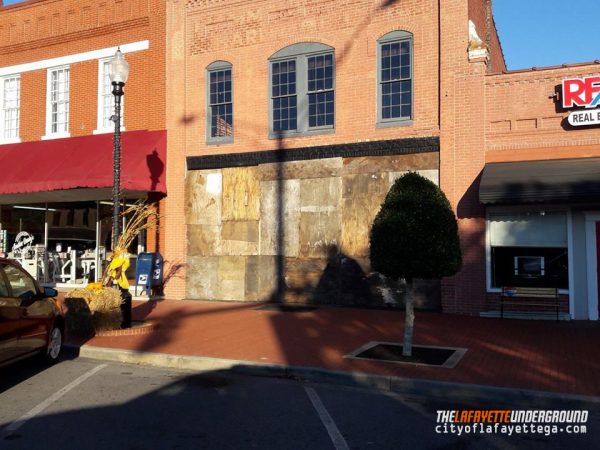 Since Queen City Bistro closed, the 111 building on LaFayette's square has been boarded up in the tackiest possible way.
It's unclear if the decision to nail plywood over the historic storefront was made by the owners of now-defunct Queen City Bistro or the property owner/landlord Mike Lovelady.
It's being suggested that Lovelady, true to his past behavior as a letch and political wannabe, did this to intentionally stick a thumb in the city's eye in the most public way.
If the boards remain up for long the property could come afoul of city building codes/zoning laws, which might well lead to another court battle between the Lovelady clan and city leaders they so despise.


Per the elections office, 1,541 early vote ballots were cast this week – a new record for Walker County.
That's about 25% of ALL votes cast for the primary election back in May.
If you're registered to vote you can cast an early ballot at the courthouse. You can check your registration status here.


Last Monday LaFayette City Council finally set a paving contract for South Chattanooga Street.
LaFayette will pay Talley Construction $289,000 from the last SPLOST to resurface the road between Roper and West Main. The company has until November 30th to finish but is expected to have it done well before that deadline.
(Imagine how much more road work LaFayette could have gotten done if the city was getting more than $2.9 million (8.8%) of the $33 million SPLOST taxes will take in. Most of it goes to waste at the top as directed by the county…)


Here's a textbook example of how NOT to handle a dispute with a business:
WQCH Radio, 10/18/16:

"A 64 YEAR OLD LAFAYETTE MAN WAS ARRESTED ON MULTIPLE CHARGES FOLLOWING AN ARGUMENT AT A NORTH LAFAYETTE BUSINESS.

"EMPLOYEES OF 'TIRES AT COST' SAY DONNIE MCSEARS ASKED TO HAVE TWO TIRES PUT ON A TRAILER, AT THE BUSINESS, BUT HE BECAME ENRAGED WHEN HE HEARD ABOUT THE COST. AN EMPLOYEE BEGAN THE PROCESS OF REMOVING THE NEW TIRES, PUTTING THE TRAILER UP ON A JACK, WHEN MCSEARS ALLEGEDLY DROVE THE TRUCK AND TRAILER AWAY.
"THE JACK AND A SOFTDRINK MACHINE WERE DAMAGED, AND THE ATTENDING EMPLOYEE RECEIVED AN INJURY TO HIS ARM AND SHOULDER WHEN HE WAS CAUGHT BY THE MOVING JACK HANDLE. THOSE EVENTS WERE CAPTURED ON STORE VIDEO, ACCORDING TO THE POLICE REPORT.
"MCSEARS WAS CHARGED WITH SIMPLE ASSAULT, THEFT BY TAKING (FOR THE NEW TIRES ON THE TRAILER), CRIMINAL TRESPASS AND RECKLESS DRIVING."

The Ramblers' 2016 football season resumed Friday night with a road game against Heritage.
Unfortunately the season's trajectory continued in a downward direction; the Generals won against the Ramblers, 47-21.
Heritage is 6-3 for the year and playoff bound for the first time in school history.
LaFayette came home holding a 2-6 record, with two games left in the season.
Pickens next Friday will be the last home game, followed a week later with the season ender against Gilmer on the road.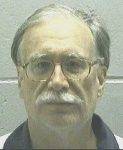 Gregory Paul Lawler, who killed one police officer and seriously injured another in 1997, was executed by the state last Wednesday.
A recent appeal based on a diagnosis of autism was rejected by the state Board of Pardons and Paroles. Final appeals were also rejected by the the Georgia and federal supreme courts.
63-year-old Lawler ate a steak, waved off last words or a final prayer, took his medicine, and breathed his last at 11:49 Wednesday night.
Lawler's execution is Georgia's record-setting seventh for the year, the most THIS state has ever performed, and ties GA with Texas for most executions in 2016.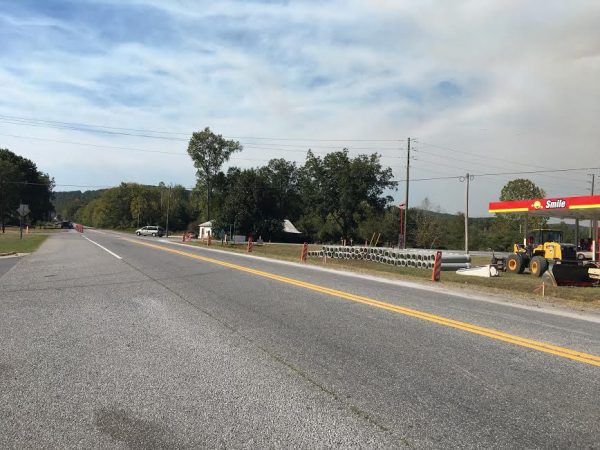 Good news for people who regularly commute through Gore, going to Rome from LaFayette or the back way to Summerville from Villanow:
GDOT is improving/expanding the Hwy 27/Gore-Subligna Rd intersection, adding badly needed turn lanes.


Watching TV the last few days, you've probably seen commercials for the upcoming movie "Hacksaw Ridge."
The Mel Gibson directed film is the story of Desmond Doss, a WW II army medic credited with saving dozens of men while refusing to carry a weapon due to his religious beliefs.
Doss lived on Lookout Mountain for many years after the war and co-founded what is now Walker County's cave and cliff team; 2A by Ridgeland is named in his honor.
The movie comes out November 4th.


Bob Shaw's Engineered Floors, after buying J&J Carpet, is now the country's third largest carpetmaker – and plans to build the world's largest carpet mill in Whitfield County.

The 2 million square foot factory, when finished, will also be the second largest building of any kind in all of Georgia.
Not bad for a company started in 2010, although it surely helps when you're a trillionaire and have all the necessary contacts and connections to begin with, like Bob Shaw.


Georgia's legislators made an honorable effort to help small rural hospitals by making donations to those organizations tax deductible.
Unfortunately a good chunk of the money isn't getting to those hospitals, because they're handing much of it to a high-dollar fundraising "consultant" recommended by the state hospital association and the Georgia Chamber of Commerce.
As we saw with Hutcheson's close, the problem isn't just a lack of funding, but hospital management spending available funds in a stupid way.


For today's links and any breaking news, follow the Underground on Facebook or Twitter.