2016
10.04
Last Tuesday, Commissioner Heiskell's Facebook page declared that Walker Transit wouldn't run the next day due to lack of fuel for vehicles.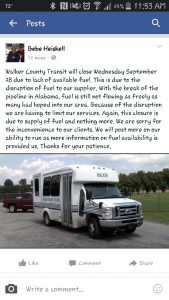 Heiskell (or whoever runs her page) said the county hadn't gotten a fuel delivery and that was the SOLE reason for abruptly disrupting bus service for the elderly and impoverished people who depend on it.
The closure made no sense (and still doesn't), since the ruptured Alabama pipeline has been temporarily repaired, and every gas station in the county now has gas. All else aside, why wouldn't the county just send its busses to a Circle K and run normally?
Tuesday evening the Chattanooga Kidney Foundation said its Walker County dialysis patients "risk death" from the loss of transit. Commissioner Heiskell responded to that by saying the county WOULD somehow provide rides to certain people with doctor's appointments anyway, if they called in.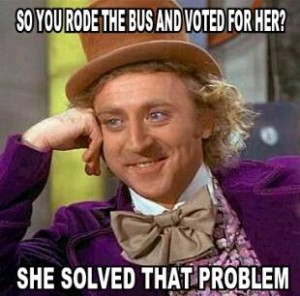 Early Wednesday morning the Transit shutdown was reversed. Heiskell used reverse 911 to send out a text (to every resident, bus rider or not) saying Walker Transit would run normally.
A week later there's still no acceptable explanation of what went wrong or why the county pulled the plug on Transit and then abruptly started it back up again.
Chaos, confusion, scared old people… Bottom line: Sorry management.

LU has heard from a local business owner that a large Shannon Whitfield sign has been placed on their property without permission.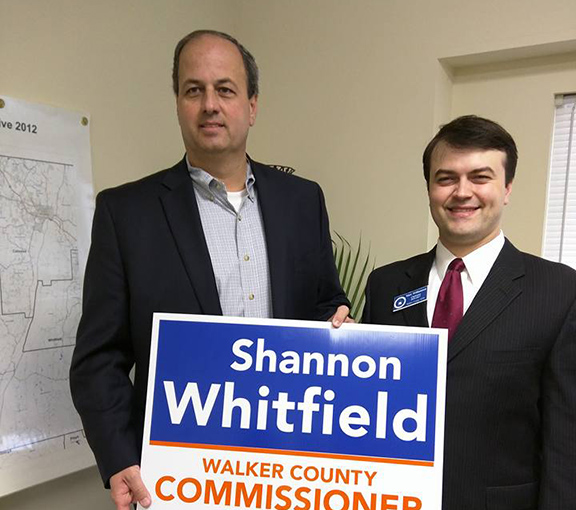 If the sign remains, they could press charges for for trespassing and destruction of property. (They are waiting to take it down themselves with a law enforcement witness.)
The Whitfield approach to sign installation is apparently the same as Bebe's approach to walking trail construction or environmental destruction: act now without permission and apologize later.
Whitfield's approach to social medial also resembles Heiskell's: For years, Walker County citizens who pay attention have noticed Bebe censoring those who disagree with her in any forum she can control. The county's social media pages, and even occasionally local news outlets, have removed various people, posts, or articles that she wants silenced.
Now her supposed replacement, Shannon Whitfield, is calling for the same thing to be done in forums HE controls or influences. Various Facebook groups are being purged of those who ask questions of the candidate he can't or won't answer, of anything that makes him look like the fool he is. Team Whitfield has also removed posts and comments that challenge the candidate.
(If a candidate can't handle social media comments, how will they deal with the public in a meeting? Compare Bebe's handling of Facebook commenters to her handling of questions in meetings.)
If you want another commissioner who can't stand people asking questions or calling them out for their actions, then Whitfield is your man. If that's NOT what you want, then you better figure out how to vote for somebody else this fall.
Early voting starts in less than three weeks; three candidates will be on the ballot.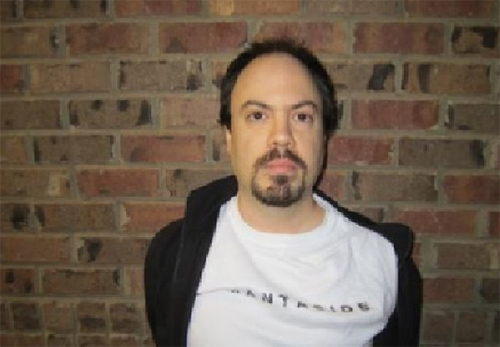 Nathaniel Kenneth Berton-Hartwell was arrested for child pornography in 2013 and took a guilty plea last month, agreeing to turn himself in on September 23rd for a stretch in jail.
The 23rd came and went, but he's still not behind bars.
Apparently people with nothing to lose don't voluntarily show up for prison, despite the best efforts of the idiots in Rossville law enforcement.
If you know where this guy is, call Rossville PD.


Kensington is ground zero in a battle between a property owner and NGEMC, over cutting foliage and installing new power poles through McLemore's Cove.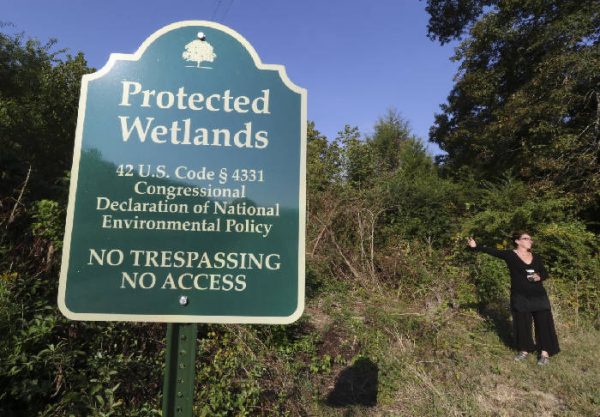 Sometimes progress costs a lot. Is it worth the potential loss of some protected wetlands to get (per NGEMC) better Internet?
Based on the report here, NGEMC appears to be in the right except for hiring some overly-aggressive tree trimmers. Hopefully there's a reasonable compromise to be reached.


Friday night the Ramblers lost a road game v. Northwest Whitfield, 30-7.
LHS is now 2-4 for the 2016 football season.
This Friday's matchup will be Ridgeland (4-0) at home.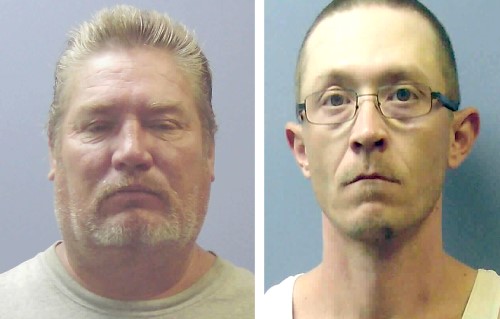 Christopher Jay Caldwell and Scotty Matthew Caldwell of Summerville face felony charges of theft and exploitation after they allegedly took money from elderly people for services they never performed.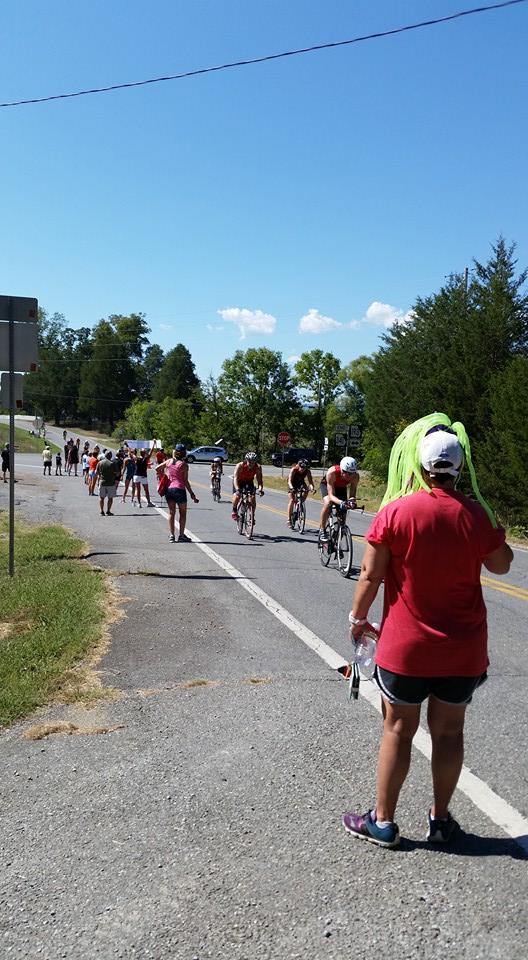 IronMan 2016 came (and went) through Walker a weekend ago without major incident.


Georgia's top lawyer, Sam Olens, is leaving the Attorney General's office to take a position at Kennesaw State.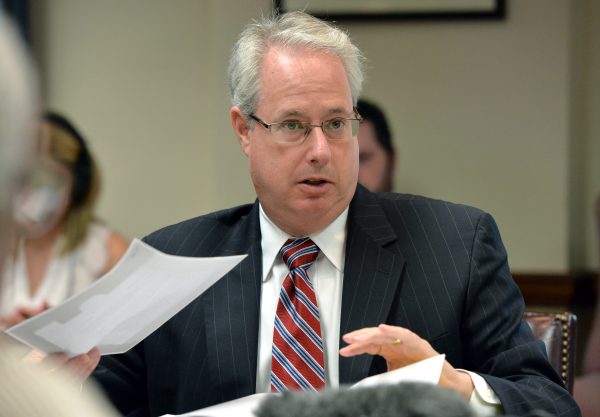 Attorney General is an elected position, but Olens' replacement (until 2018) will be appointed by Governor Deal.
Deal's first choice for the job, Chris Carr, is the state's economic development leader – but he doesn't actually qualify to serve as AG because he hasn't been actively practicing law or paying bar association dues in at least four years.
Will Deal's unqualified replacement for state AG be allowed to serve anyway? Normally whatever Deal wants, Deal gets.


Walker County Arrests, September 12-18.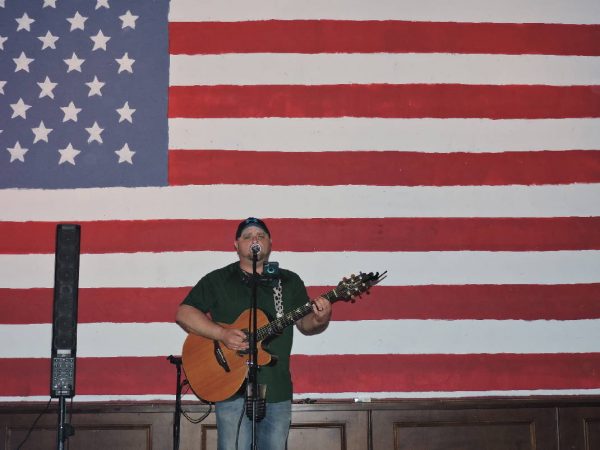 Been to Phibbs Bar & Grill lately?
(That flag wall makes us want to reenact the opening of "Patton"…)


An independent testing group has found a contaminant and known carcinogen, chromium-6, in two local water systems: LaFayette city water and Walker County Water & Sewer.
That group declared its findings "unsafe" – but the amounts they found are well below what's considered concerning.
The average amount detected, from thirty samples, was .198 parts per billion. The EPA suggests no risk at 100 PPB or less – 500+ times MORE than the amount detected.
(An initial sharing of this report on LU Facebook, now corrected, misplaced a decimal and caused some concern in the community. Apologies for any fear generated by that mistake.)



Got a box of old photos from the 1920's-1930's depicting local scenery, or a fragile set of rare glass plate photos from before then?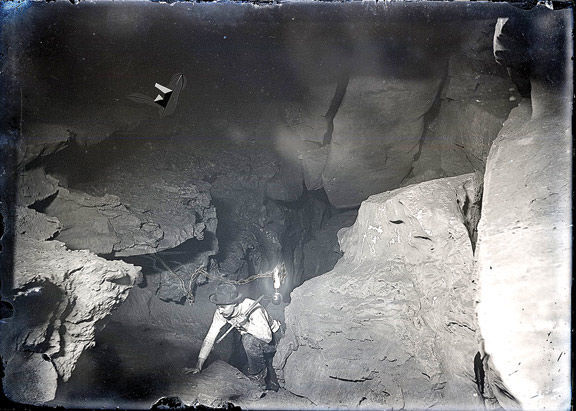 Picnooga recently obtained a batch of glass plates from someone living in Walker, and might like to have yours as well.
A box of old paper or glass pictures will eventually deteriorate; scanned digital photos last forever on the cloud and can be enjoyed by thousands.


Saturday night one of Northwest Georgia's best kept secrets, Ballenger's restaurant, closed its doors forever.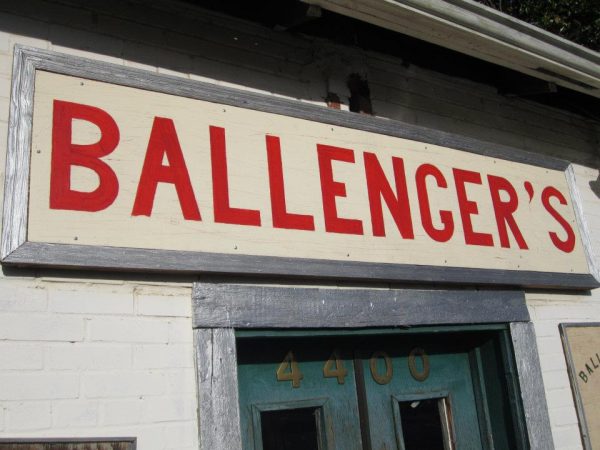 The foodie must-visit operated for the last 24 years in an old house in tiny Gore, between Summerville and Rome.
The owner plans to retire, and the Ballenger family is putting its hundreds of acres along hwy. 27 (including the restaurant location) up for sale.


Family Crisis Center of Walker, Dade, Catoosa and Chattooga Co. Inc. is offering free self-defense classes again, for men or women.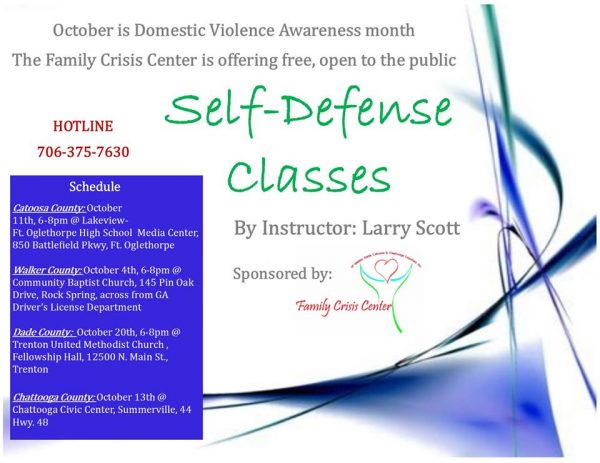 The classes begin this Tuesday in Rock Spring and will be repeated through the month in Fort O, Summerville, and Trenton.
Go learn how to take care of yourself or your family in a situation of violence.


For today's links and any breaking news, follow the Underground on Facebook or Twitter.