2016
10.14
What began as a small brush fire on private land in the Subligna area near the Walker/Chattooga line quickly spread, and within days had burned nearly 500 acres of forestry land.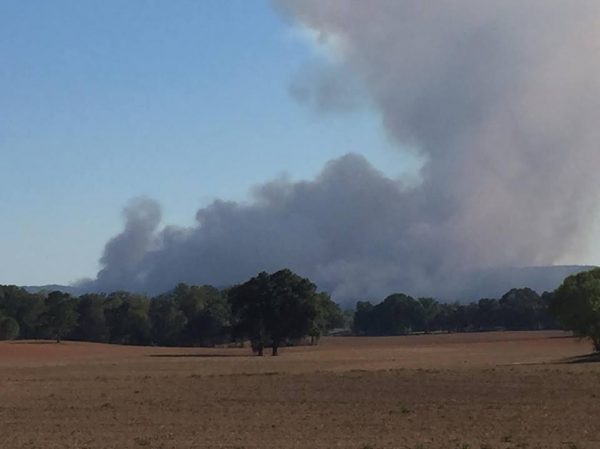 Forestry fire crews were called to property off Manning's Mill Road around 1 AM on October 5th, and by afternoon were out in full force battling flames with bulldozers and helicopters.
Within a day the fire was over 150 acres in size, as forestry workers worked both to contain the flames and protect a number of houses in the area at risk of burning. They successfully prevented damage to homes, but the fire spread to 477 acres over several days before officials could declare it mostly contained.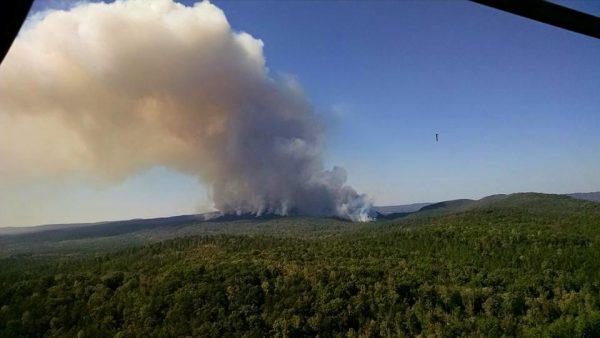 Falling laves and strong winds from Hurricane Matthew, which brought the area little rain, made battling the fire more difficult – but after a week, the fire between West and East Armuchee roads is considered under control.
Several days ago fire crews from Oklahoma were dispatched to Walker County to relieve local forestry workers. They're expected to stay in the area for a week or more, monitoring the fire area to ensure it doesn't restart.
Forest crews also battled a smaller fire along Hwy 27 south of town on October 4th. Several wooded areas in Dade County have also been burned – all resulting in one way or another from the extremely dry summer and fall of 2016.











The window for registering to vote in this fall's election has closed. Early voting, including the local commissioner race and the presidential election, begins Monday.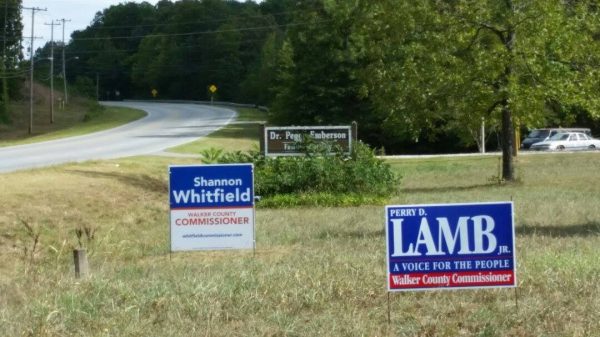 Recently LU posted about a Shannon Whitfield sign apparently placed illegally, without permission, in front of a local business. Whitfield responded indirectly, saying his campaign DID have approval to put the sign up and LU was lying about it all.
Turns out none of us were totally right.

The property owners, who already had a Lamb sign, were contacted by someone from Team Whitfield about another sign. They approved a political sign going in but didn't know which candidate that placard was for. They later learned of the Whitfield sign and didn't realize it was the one they had approved.
After being contacted by Whitfield himself, who they didn't speak with before and knew nothing about, they OK'd the sign staying because they had already approved it – but they live in Ringgold now and don't support the candidate one way or the other.
So we were wrong, but nobody lied – it was a lot of miscommunication on both ends.




The scramble to become top judge of Lookout Mountain Superior Court has taken a turn towards the bizarre as long-simmering resentment between the top candidates becomes public.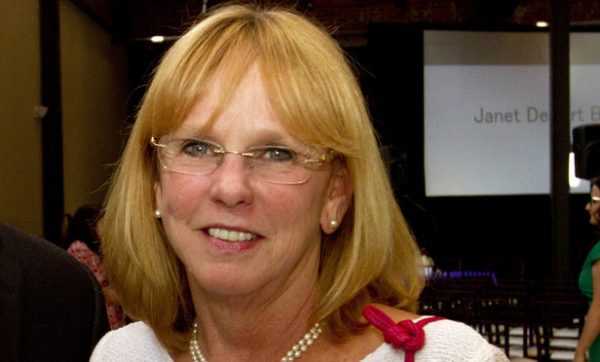 Judge Ralph Van Pelt Jr. says Judge Kristina Cook Graham – the presumed next chief judge – lives in Chattanooga, not Chattooga County, ignores local lawyers, and abuses court staff.
He also says Graham's father, legendary lawyer Bobby Lee Cook of Summerville, has threatened him for opposing her appointment as the court's chief judge. (Right on schedule, Bobby Lee says he'll have Van Pelt removed from the court for opposing Graham's still pending promotion.)
Meanwhile, there's still a vacancy in the court left by the retirement of judge Bo Wood. Per WQCH, the top candidates for that slot are now District Attorney Buzz Franklin of Dade County and lawyer Don Thompson of Summerville.
WQCH Radio, 10/05/16:

"THE JUDICIAL NOMINATING COMMISSION HAS NARROWED THE FIELD OF CANDIDATES FOR A NEW JUDGE IN THE LOOKOUT MOUNTAIN SUPERIOR COURT.
"FROM THE ORIGINAL FIELD OF FOUR, THE COMMISSION HAS NARROWED THE LIST TO 'BUZZ' FRANKLIN AND DON THOMPSON. THEIR NAMES WILL BE FORWARDED TO THE GOVERNOR'S OFFICE, AND INTERVIEWS WILL BE SCHEDULED. GOVERNOR NATHAN DEAL WILL PICK THE NEW JUDGE, WHO WILL FILL THE VACANCY CREATED BY THE RETIREMENT OF JUDGE JON 'BO' WOOD.
"FRANKLIN IS CURRENTLY SERVING AS DISTRICT ATTORNEY OF THE LOOKOUT MOUNTAIN CIRCUIT, AND DON W. THOMPSON IS A PARTNER IN THE LEGAL FIRM BRUCE AND THOMPSON."
Per the usual, Nathan Deal will appoint whoever is the least likely to rock any boats or cause any trouble for him or his supporters. And if Deal appoints DA Franklin to be a judge, he'll then get to appoint someone else to serve Franklin's next term that begins in January.


Last Friday night LaFayette played Ridgeland at home.
Ridgeland's Panthers came into the matchup unbeaten and left the same, going 5-0 for the football season as the Ramblers fell to 2-5.
The football team has tonight off.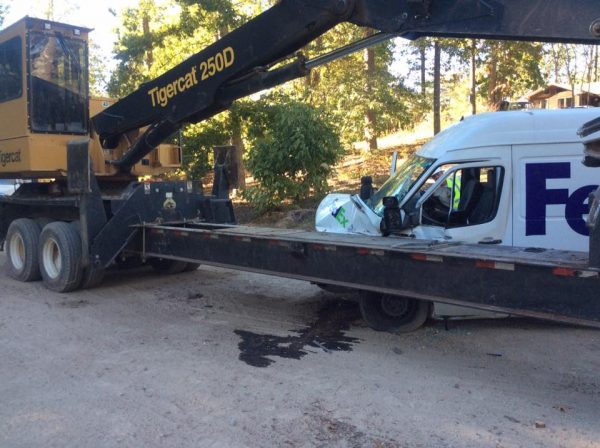 An accident last Friday afternoon on Halls Valley Rd in Trion just past the county line claimed a FedEx van.
The FedEx driver, who collided with a semi-truck towing logging equipment, is fine. The truck was pulling out into the road when the van plowed into it.


How about $100 and I don't shoot you?
WQCH Radio, 10/06/16:

"HOLDING MY PHONE FOR RANSOM? THAT'S WHAT A LOCAL PHONE-THEFT VICTIM TOLD LAFAYETTE POLICE.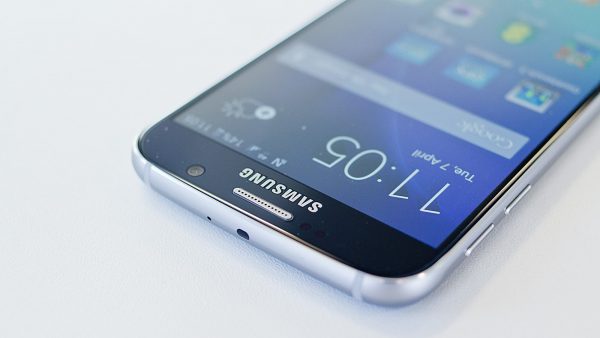 "SHE LAST SAW HER PHONE AT THE PIT STOP ON SOUTH CHATTANOOGA STREET. SHE LEFT THE PHONE IN THE CAR AS SHE WENT INSIDE THE STORE, LEAVING THE CAR WINDOWS ROLLED DOWN.
"SHE NOTICED THE PHONE WAS MISSING WHEN SOMEONE STARTED TEXTING PEOPLE ON HER CONTACT LIST. SHE TEXTED HER OWN STOLEN PHONE, OFFERING A $100 REWARD IF IT IS RETURNED.
"A TEXT CAME BACK WITH A COUNTER-OFFER: GET THE PHONE FOR $200, IF YOU DON'T CONTACT THE POLICE."
(Don't leave your windows down with your phone laying out.)
Plus: Walker County arrests, September 26-October 2.



As expected, GA Attorney General Sam Olens is taking a job at Kennesaw State, leaving the AG's office temporarily without leadership.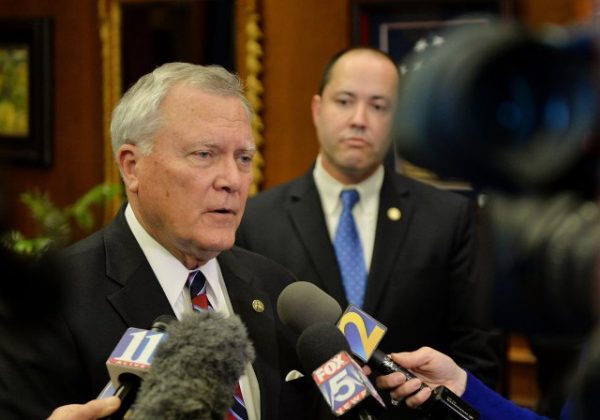 Gov. Deal is appointing a supporter, state economic development director Chris Carr, to take Olens' place as Georgia's top lawyer – despite his never trying a single case in court and not having a current license to practice law.
(Considering this appointment, is it any wonder people are worried about who Deal will pick as a new judge for the Lookout Mountain Judicial Circuit?)


Open records should be open, freely accessible to anyone in the public who wants them for any reason.
But as we've learned in Walker County, and as this reporter has learned in several other communities (including Chattooga), there are all too many hoops and question-answer sessions to go through before you can get what you want – and usually it's gonna cost ya.


LaFayette's own Channing Wilson.


Georgia government continues to keep us safe by investigating the dangerous "illegal" sale of baby chicks by unlicensed workers at a fair.
"Conservative" Republican-dominated state government in the modern age.
Maybe we need some libertarians at the state level?


For today's links and any breaking news, follow the Underground on Facebook or Twitter.