2016
07.19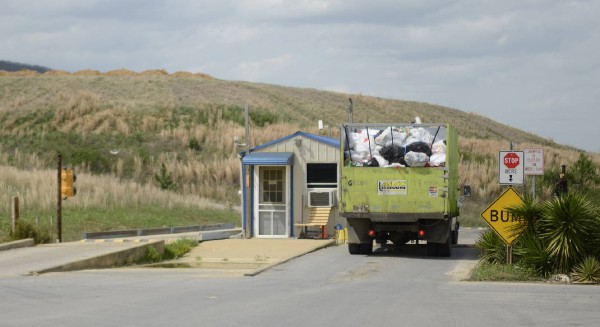 Commissioner Heiskell has backed down from her idea of selling the garbage dump, saying the single bid received wasn't adequate. Which isn't surprising, considering how short a time she gave (during a holiday) for anyone to evaluate the facility with minimal information.
WQCH Radio, 07/18/16:

"THE PROPOSED SALE OF THE WALKER COUNTY LANDFILL IS OFFICIALLY 'ON HOLD'. COMMISSIONER BEBE HEISKELL HAS DECLARED A 'NO BID' ON THE PROPOSED SALE OF THE MARBLETOP ROAD LANDFILL AND TRANSFER STATION. THE DECISION WAS MADE MONDAY MORNING, ACCORDING TO A RELEASE.
"'WE ONLY RECEIVED TWO BIDS AND BOTH WERE NOT RESPONSIVE TO THE BID PACKAGE REQUIREMENTS. THEREFORE, WE HAVE NO CHOICE BUT TO 'NO BID' THE PROCESS AND RE-EVALUATE', HEISKELL SAID.
"THE RELEASE CONTINUED: ALL OTHER LOCAL CITIES AND COUNTIES HAVE LONG SINCE SOLD THEIR LANDFILL OPERATION TO PRIVATE VENDORS, EXCEPT FOR DADE COUNTY. THERE ARE MANY SERVICES THAT ONLY THE LOCAL GOVERNMENT CAN OR WILL PROVIDE. HEISKELL SAID IT HAS ALWAYS BEEN HER PRINCIPLE TO 'LET PRIVATE ENTERPRISE TAKE OVER AND PROVIDE SERVICES WHEN AND IF IT BECOMES ECONOMICALLY FEASIBLE' – AND AS AN EXAMPLE, GAVE LAST YEAR'S SALE OF THE COUNTY AMBULANCE SERVICE.
"'THIS EFFORT WAS NOT SUCCESSFUL', HEISKELL SAID, 'BUT WE WILL RE-EVALUATE WHILE BEING GUIDED BY BELIEF IN THE PRINCIPLES OF CAPITALISM AND PRIVATE ENTERPRISE'"
(Where was Heiskell's "belief in private enterprise" when she was spending county tax dollars to set up a restaurant?)
If the sole bid to buy the county construction debris dump HAD been accepted, for just $1.7 million, the county would still have faced financial liability for the long-closed household waste landfill. Santek of Cleveland, TN would have taken over the landfill transfer station and the county would have abandoned a $1 million dump expansion project.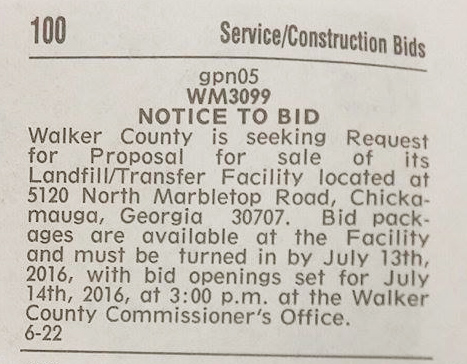 Before announcing the deal was dead, Heiskell said she was selling the dump to "stop the bleeding" – even though it's not clear if the facility could be made profitable under better management, and the deal with Santek could have actually made county losses worse.
Related Videos: June 30 Commissioner Meeting | July 14 Commissioner Meeting
Commissioner candidate Perry Lamb said the deal shouldn't be done until the dump can be appraised and the people have an idea of its true value. Candidate Shannon Whitfield said he wouldn't do the deal for less than $10 million, regardless of appraisal.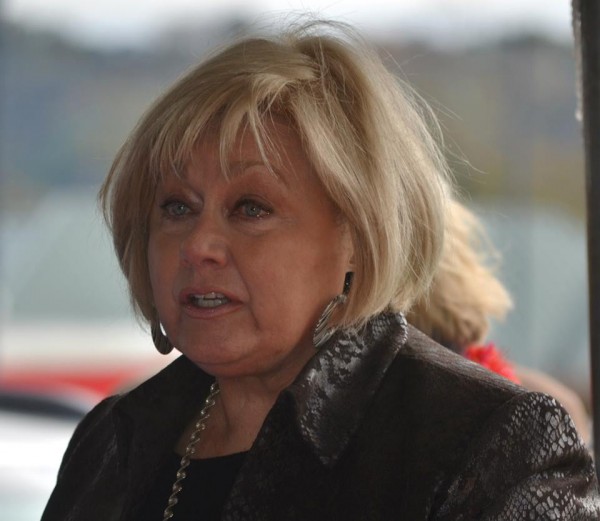 Maybe Bebe finally came around to having some common sense about selling one of the county's last few remaining unrestricted assets, or simply feels the pressure being applied by her challengers and constituents. (Or Santek's campaign check didn't clear the bank? Who knows.)
Hopefully Heiskell will now listen to the people, for once, and let this decision – and any other major selling or buying of county assets – be made by her replacement after January 1st.



Over the weekend, Lake Winnie was the scene of a scary accident involving two youth.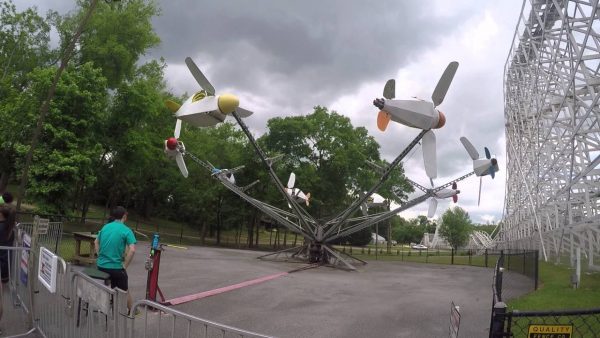 Two boys were injured Saturday afternoon on the park's Fly-O-Plane ride. Their names, ages, conditions, and specifics of the accident have not been released.
The seventy-year-old ride is closed for now, and an investigation is underway.



Late last week, fire crews from the National Forestry Service took over battling a blaze in a remote area of Lookout Mountain.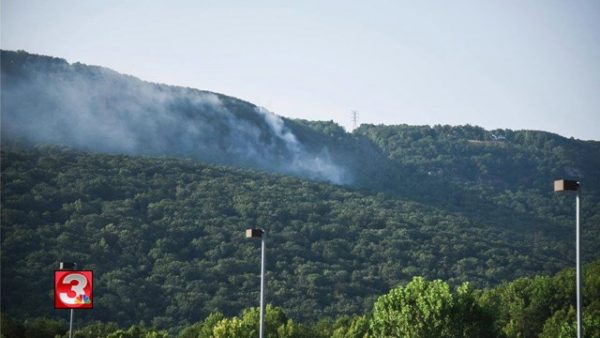 Working in coordination with the National Park Service and Georgia Forestry Commission, about sixty people fought the fire and had it 75% contained as of Saturday afternoon. Around 20 acres have burned.
It could take another week or more before flames are completely extinguished.



Downtown gym scene of arrest.
WQCH Radio, 07/16/16:

"'POLICE DRAMA' ON THE SQUARE IN LAFAYETTE. LOCAL POLICE APPREHENDED AN ARMED SUSPECT IN FRONT OF CITY CLUB, FRIDAY MORNING AROUND 8:30.
"THE WALKER COUNTY SHERIFF'S DEPARTMENT ALERTED THE LPD THAT A MAN, WANTED IN A DOMESTIC CASE, WAS ON HIS WAY TO THE EXERCISE CLUB. THREE LAFAYETTE POLICE OFFICERS RUSHED THE MAN – IDENTIFIED AS SCOTT CHANDLER – AND MADE THE ARREST WITH NO ONE HURT. CHANDLER WAS TURNED OVER TO COUNTY OFFICERS AND TAKEN TO JAIL."
Was he going there to work out and happened to be armed, or was he going there to "talk" to somebody he knew to be there, and needed his gun to do the talking?
Good job intervening, LPD and WCSO…
Plus: Walker arrests, July 7-13.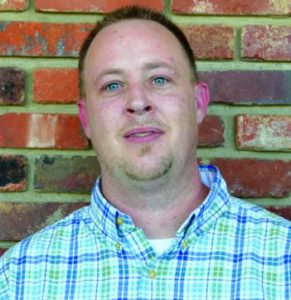 Mark Thomason publishes a small startup newspaper in Fannin County. He was recently jailed, along with his lawyer, for daring to file open record requests against a (now former) judge in that community suspected of unethical behavior.
The two were accused of attempted identity theft and making false statements.
After their arrest made headline news around the state, charges against them were dropped – but not before they were jailed, strip searched, bonded, and subjected to drug tests.
The judge and DA who tried to punish Thomason for digging into corruption have backed down, but where's the state in this?
Attorney General Olens hasn't mentioned it, at all – he should be the first one to condemn what happened. Even worse, the judge who pushed for their arrest is a member of a state board that decides if judges are qualified to serve and if their actions violate ethics rules. She's at no risk of getting in trouble over this.
Freedom of the press, freedom of speech, and open government in modern Georgia.


Once among Walker County's largest employers, Chickamauga landmark Crystal Springs is no more.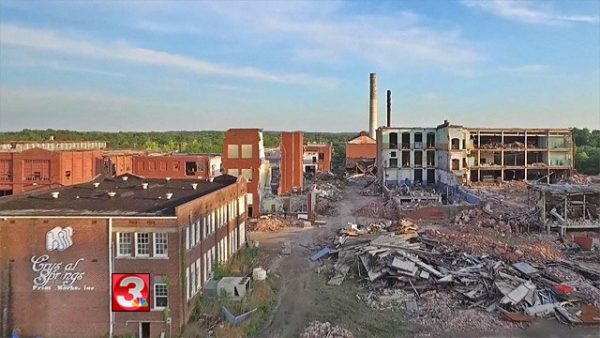 State Rep. Steve Tarvin, who owned the business, plans to redevelop the industrial site into a gated community.
Between this and the fast-approaching demolition/replacement of Gordon Lee High's oldest buildings, historic Chickamauga will soon have little history left.


Six of eight GA prisons on lockdown earlier this month have had their restrictions lifted or lightened as tension behind bars lets up.
Inmates of two other institutions – Smith and Telfair – remain isolated.
Telfair is where corrections officials last week recovered five dozen weapons in a raid.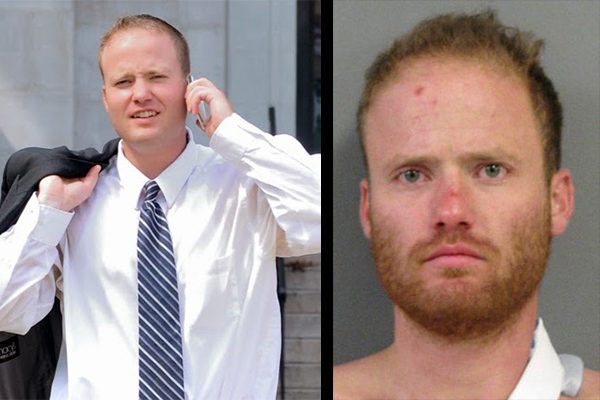 Chattanooga attorney Matthew Jack Fitzharris was shot in the arm after breaking into a home on Cloud Springs Rd. and trying to move in? with an elderly couple.
He even brought his own bedding and stuffed animal, before throwing flower pots at the homeowners.
"'He jumped up like a monkey all four feet like a monkey. I never seen anything like it in my life. He said I'll kill myself and I said go ahead be my guest I don't care,' [homeowner] Alice described."
The 29-year-old lawyer's own lawyer says Fitzharris has recently experienced several "psychotic episodes." He's charged with burglary and assault, among other crimes, and will undergo a psychological evaluation.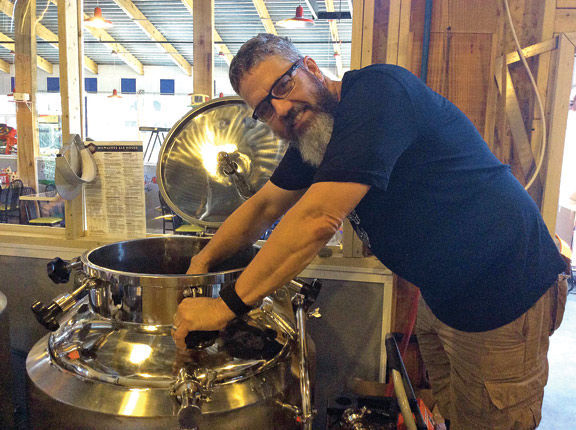 Have you tried the beer yet at Phantom Horse Brewing Co. / Pie Slingers Pizzeria ?


Southern accents and stereotypes thereof.
While we retain an accent, many of us have lost the same accent our grandparents and great grandparents had. Like a skill no longer needed…
(Two more good pieces from The Bitter Southerner.)


For today's links and any breaking news, follow the Underground on Facebook or Twitter.