2016
07.15
Perhaps there's not a lot of demand for a money-losing garbage dump in the middle of nowhere.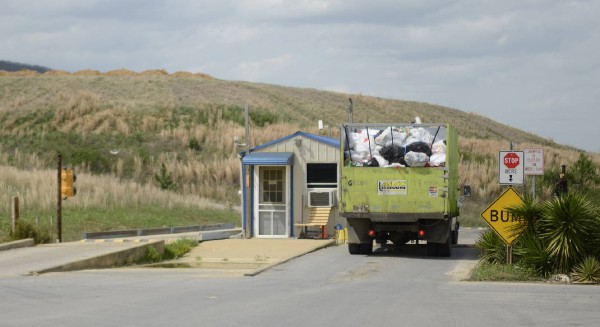 During Thursday's business meeting, Commissioner Heiskell revealed that only two companies responded to her request for bids on the county's C&D dump – and only one of those two actually made an offer.
Republic Services, which has a long relationship with Commissioner Heiskell, responded to the bid request with a "no thank you" note due to the short amount of time allowed for bidding. Santek of Tennessee made an offer, a paltry $1.7 million.
Despite earlier reports of five interested parties (including the City of LaFayette), those two companies are the only ones who sent in anything at all. The bid was structured so only a large garbage hauler would qualify to bid, and language in the bid package made it clear that Heiskell could reject any bidder for any reason – her right as sole commissioner. In light of that, it's no wonder almost nobody bothered.
(Perry Lamb and Shannon Whitfield were both at the weekly meeting. Here's Lamb's take on what happened. Here's Whitfield's view. Both candidates rightly point out that Heiskell claimed a week ago there was an appraisal made of the dump, but claimed none existed this week when asked for it.)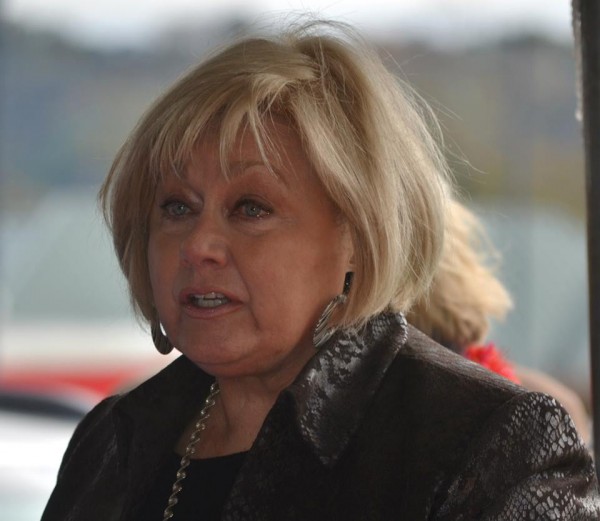 Heiskell said she'll make a final decision about accepting the Santek deal next week. If the deal is approved, the county will still spend another $300,000-$400,000 on the ongoing dump expansion project. When/if Santek takes over they've agreed to charge county residents the current rate of $38.50/ton to drop off debris.
The dump sale also include the building that houses the county animal shelter, adjacent to the landfill. A winning bidder will have to let the shelter continue to operate the building, with a rental agreement, for the next ten years.



State wildlife officials can't find any sign of the supposed LaFayette Mountain Lion in town, and say the animal is still technically extinct in this area and isn't likely to be seen by anyone.
LPD says three separate people who claimed seeing the animal inside the city are "reputable," and LU has heard from a handful of people saying they've seen a mountain lion in the area in the past – however, no photo or other recent evidence of the big cat has surfaced.
If you see this animal and can do it safely, get a picture and send it in – pics@lafa.ga.


Ever seen a kid punished by apologizing for what they did wrong, and their "apology" feels fake and false?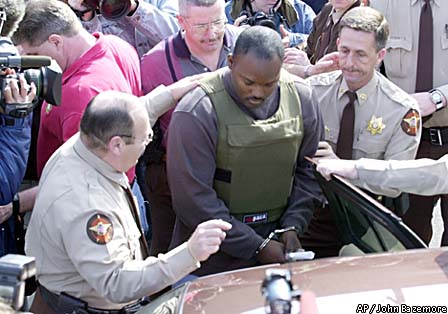 As a condition of his probation, Brent Marsh wrote a four-sentence long "public apology" for the horrible crimes he committed at Tri-State crematory a decade-plus ago.
"I humbly and very respectfully acknowledge the hurt and pain my actions have caused. I sincerely apologize.
"Moving forward I can assure everyone that my life and deeds will not only prove the sincerity of my words but my desire to lead a life that is worthy of this community.
"I am thankful to so many who have welcomed me home, wished me well, prayed for me and are giving me an opportunity to return to my family and this community.
"Prayerfully, Brent Marsh"
So now the community is healed, or something.
Marsh's "apology" still gives no explanation for his actions. There's also still no apologies from Brent's mom, who owned the business and made him take it over, who knew what was going on and yet faced no punishment.
And no apology from Steve Wilson, who was made aware of what was going on several years before it was officially discovered, yet did virtually nothing to check into it, saying there's no crime in being behind in your work.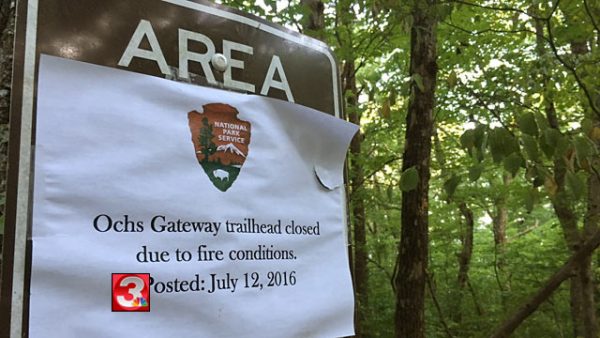 A forest fire atop Lookout Mountain has now burned for three days and is nowhere close to being contained. Thursday US Forest Service fire crews took over the battle from state fire fighters.
Flames threaten nine homes and TVA equipment. A handful of Chickamauga Battlefield trails on Lookout remain closed due to the fire, which has already burned 20 acres in an area difficult to reach with fire equipment.
National Park Service says the blaze likely began as a campfire, and the person(s) responsible for it may face federal charges if identified.


Rock Spring man attempts to bring foreign manufacturing work back to the US, goes to jail as a result.
WQCH Radio, 07/12/16:

"THE DRUG TASK FORCE MADE A NOW-RARE DISCOVERY LAST WEEK: AN OPERATING METH LAB.
"47 YEAR OLD DAVID HEATH RUSSELL WAS CHARGED WITH TRAFFICKING, POSSESSION AND MANUFACTURE OF METH. HE WAS ARRESTED [last] WEDNESDAY AT A RESIDENCE ON TURNIPSEED ROAD IN ROCK SPRING.
"COMMANDER PAT DOYLE SAID THE TASK FORCE RECEIVED A TIP THAT RUSSELL WAS BACK IN THE METH TRADE. HE IS STILL ON PROBATION FOR AN EARLIER CASE. A 'SHAKE AND BAKE' METH LAB AND SOME FINISHED PRODUCT WAS SEIZED, AND SUBSTANCES WERE SENT TO THE CRIME LAB TO BE POSITIVELY IDENTIFIED.
"DOYLE SAID THAT MOST METH THESE DAYS IS NOT MANUFACTURED LOCALLY, BUT IS IMPORTED IN THE FORM OF 'ICE' CRYSTAL."
Mr. Russell has been to state prison six times in the last 27 years, for crimes ranging from meth to "injury by vehicle" and back to meth again.


Daniel Hamilton has been hired as an assistant track / cross country coach and guidance counselor at LHS.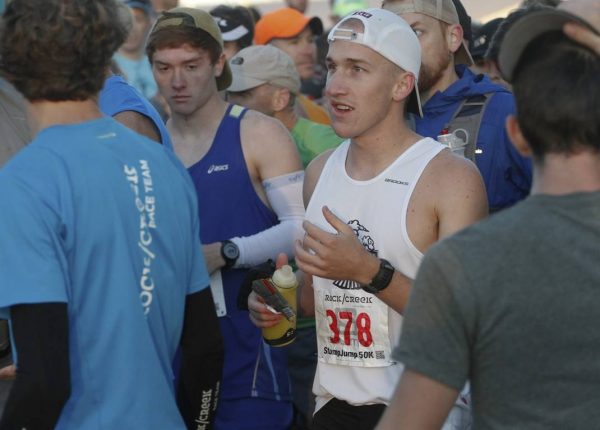 The 28 year old, who spent his formative years in Tanzania, is a trail runner who participates in events all over the country. He says he hopes to "instill a running culture" in the community.


All Summerville Police patrol officers have been issued body cameras, to document their actions on duty.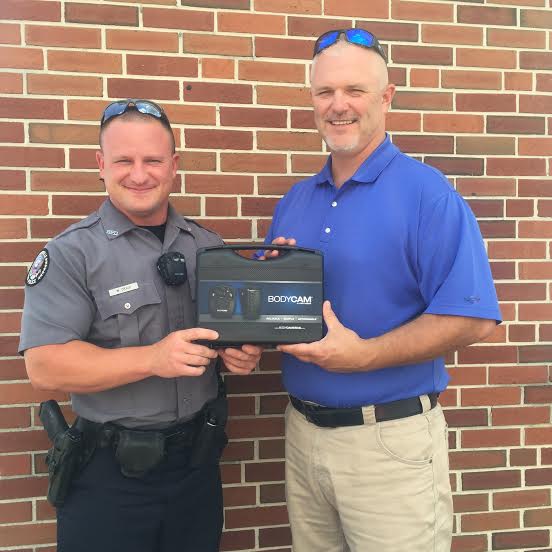 The cameras protect officers from false accusations, and protect citizens from officer bad behavior by holding cops accountable for what they do.
..which is why we'll never see this happen in Walker.


Convicted killer John Wayne Conner has been executed.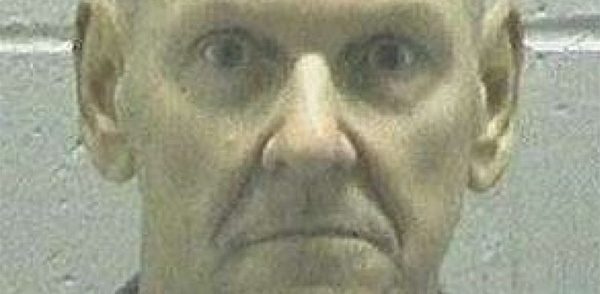 Shortly before midnight, the US Supreme Court denied a reprieve for Conner, who was originally scheduled to die Thursday night.
With his final appeal rejected, the execution went forward this morning. He was originally convicted and sent to death row 34 years ago for beating a friend to death in 1982 during a drunken fight over a woman.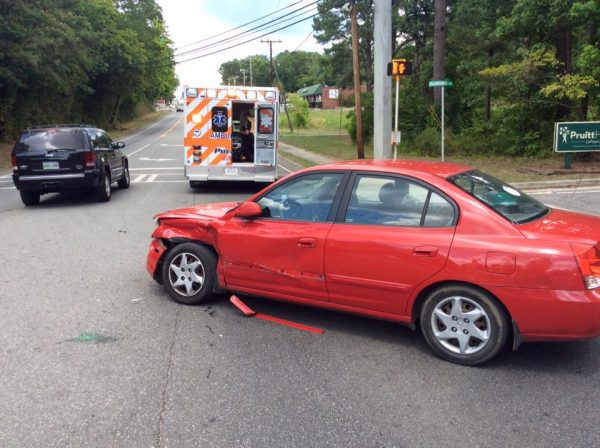 A minor accident around 2 Thursday afternoon briefly disrupted traffic on North Main at Roadrunner Blvd.
Looks like no serious injuries.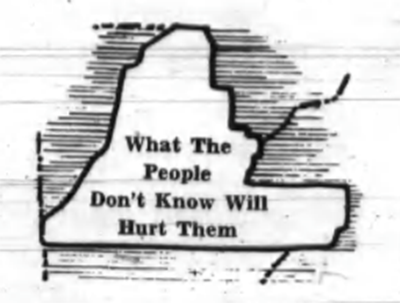 As true now as it ever was.
(From the front page of the then-locally-owned Walker County Messenger, July 6, 1966. Fifty years ago last week.)


Stealing is low, in general, but stealing from family is pretty terrible. Especially to feed a drug habit.
WQCH Radio, 07/12/16:

"A THOUSAND DOLLARS IN STOLEN ITEMS WAS RECOVERED BY LAFAYETTE POLICE SATURDAY AFTER RELATIVES ON FOSTER MILL DRIVE COMPLAINED THEIR 'KIN' WAS TRADING THEM FOR DRUGS. 23 YEAR OLD JEFFREY TYLER CHANDLER WAS ARRESTED AND CHARGED WITH POSSESSION OF A CONTROLLED SUBSTANCE AND THEFT BY TAKING.
"AFTER ISSUING A 'BE ON THE LOOKOUT' FOR CHANDLER'S TRUCK, HE WAS SPOTTED AT THE WEST MAIN STREET KANGAROO. OFFICERS SAID HE APPEARED TO BE UNDER THE INFLUENCE. THEY FOUND METH AND A GLASS PIPE IN HIS VEHICLE.
"HE TOLD THEM WHERE HE HAD TAKEN A TRAILER THAT WAS MISSING, AND IT WAS RECOVERED.
"THE INVESTIGATION ALSO LED THEM TO A KING STREET ADDRESS, WHERE A STOLEN JOHN DEERE TRACTOR WAS RECOVERED. THE POLICE REPORT INDICATES THAT CHANDLER ADMITTED HE WAS TRADING ITEMS TAKEN FROM HIS RELATIVES, FOR METH."

The animal cruelty investigation of former Cherokee County Schools SRO Daniel Peabody has now uncovered not one but two more dogs that apparently died at Peabody's hand.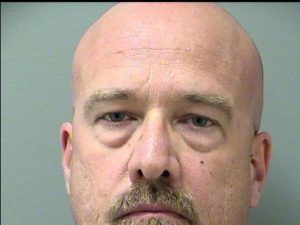 In addition to the K9 he allegedly let die of heat exposure inside his patrol car during June, detectives uncovered the remains of a retired police dog that Peabody apparently shot and lied about, and another animal that wasn't used for police work that also appears to have died by gunshot.
Peabody faces charges of aggravated cruelty for the heat death and making false statements for lying about the earlier dog's demise.


This weekend you have two choices of free outdoor movies.
"Minions" will play at Joe Stock for this month's LaFayette Movies in Park.
At the same time, "Lion King" will be playing free in Menlo at the town ballfield.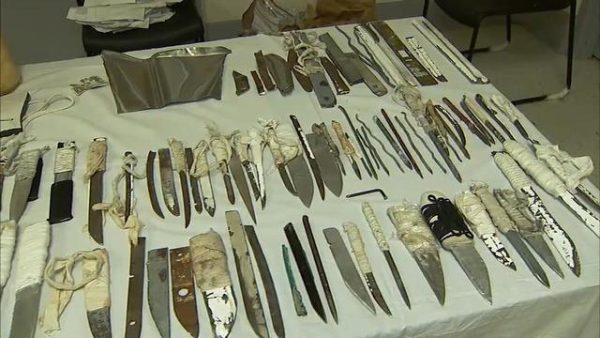 Telfair State Prison, one of eight state prisons under lockdown for the last week, was raided Tuesday by corrections officials.
The prison shakedown found nearly 70 homemade knives, plus other makeshift weapons, mobile phones, and 33 gallons of alcohol.
As mentioned before, if this sounds like something you'd enjoy being in the middle of, GA Department of Corrections is hiring. Always. Hiring.


Gov. Deal has appointed one of his former campaign workers to the state ethics committee, a supposedly (but not really) independent body charged with holding elected leaders to the law.
These kinds of appointments should be based on qualifications, education, experience, capability – not loyalty, past service, and friendship.
But this is still Georgia, so…
The state's slide off an ethical cliff continues without pause.


For today's links and any breaking news, follow the Underground on Facebook or Twitter.