2016
03.08
A tragic motorcycle accident on Sunday claimed the life of an Austell woman.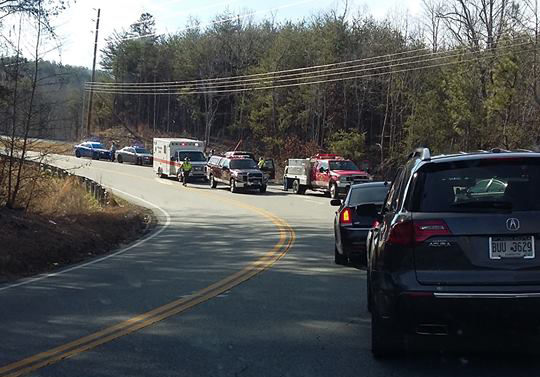 Per Georgia State Patrol, 44-year-old Tonya Loraine Jones of Austell and several family members were riding motorcycles through the area yesterday with family. On the Villanow side of Taylor's Ridge on Hwy 136, Jones lost control of her Harley while trying to pass a truck, made contact with the truck, and then ran off the highway into the shoulder.




Thursday morning on Wilson Road near Rossville, a six-year-old girl was struck by a car while waiting on her school bus to arrive.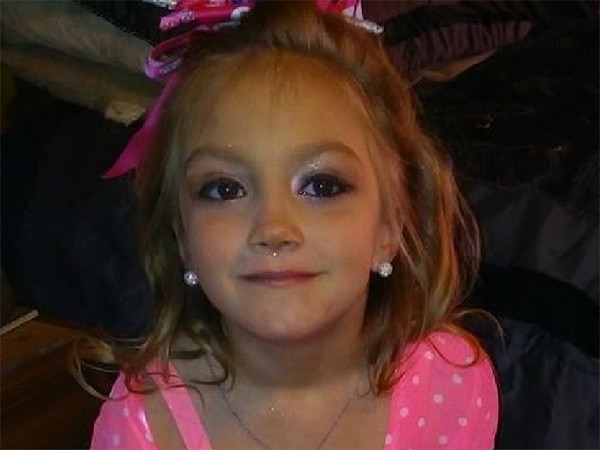 At last update little Shelby was still in ICU, with multiple broken bones and (per her mom) damage to her spleen, brain, and neck.
GSP investigators say the child tried to cross the road as her school bus approached. The bus had its yellow caution lights on, but hadn't yet stopped so its stop signals weren't deployed.
Yellow lights on a bus don't require a stop, only red – so the driver of the car that hit her in the dark is not expected to face charges.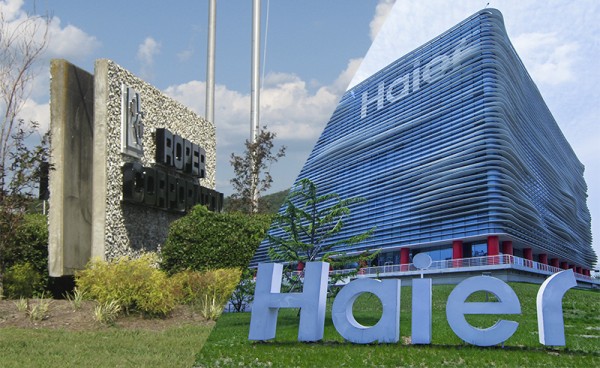 Federal regulators have given their blessing to the proposed marriage of General Electric Appliances to Haier of China.
$5.4 billion buyout deal, which includes GE's Roper Corp in LaFayette, is on track to be finished this summer.


The Drug Task Force was busy over the last two weeks, making major busts in several places around Walker County.
WQCH Radio, 03/01/16:

"THE DRUG TASK FORCE CONFISCATED 15-THOUSAND DOLLARS IN DRUGS AND SEVERAL THOUSAND MORE IN CASH, FROM A RESIDENCE JUST NORTH OF LAFAYETTE. THREE MEN WERE ARRESTED AT THE WHEELER ROAD SITE AFTER A SEARCH WARRANT WAS SERVED ON FRIDAY [Feb 26].
"TASK FORCE COMMANDER PAT DOYLE SAID 10-THOUSAND DOLLARS IN 'ICE' METHAMPHETAMINE WAS RECOVERED, ALONG WITH 5-THOUSAND DOLLARS IN MARIJUANA.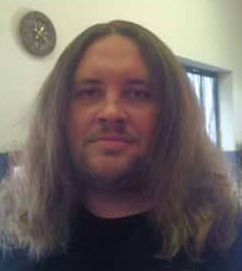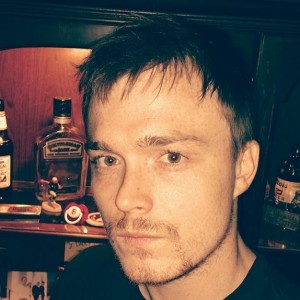 "MARK MITCHELL OF RINGGOLD [left] WAS CHARGED WITH POSSESSION OF METH WITH INTENT TO DISTRIBUTE.
"THE RESIDENT, DOUGLAS MACARTHUR WALKER JR, WAS CHARGED WITH TRAFFICKING IN METH AND POSSESSION OF MARIJUANA WITH INTENT. HIS SON, DAVID RYAN WALKER [right], WAS CHARGED WITH POSSESSION OF MARIJUANA, ALONG WITH SCHEDULE 2 AND 4 DRUGS."
Mr. Mitchell owns some kind of car dealer or repair shop with a bad reputation for doing poor work. Mr. Walker the younger has threatened to sue LU for posting about his arrest.
"..IN AN UNRELATED CASE, THE TASK FORCE ARRESTED 35 YEAR OLD RANDY JUSTIN DANIEL, A VISITOR TO THE LAFAYETTE AREA FROM METRO-ATLANTA. HE WAS CHARGED WITH IMPERSONATING A DOCTOR IN AN EFFORT TO FRAUDULENTLY OBTAIN HIS PAIN-KILLER PRESCRIPTION FROM MULTIPLE PHARMACIES."
WQCH Radio, 03/04/16:

"MORE METH ARRESTS THIS WEEK BY THE LOOKOUT MOUNTAIN DRUG TASK FORCE. TWO WERE CHARGED WITH POSSESSION AT A HOME ON HALLS VALLEY SPUR NEAR TRION, IN SOUTH WALKER COUNTY. 54 YEAR OLD BRUCE STERLIN PEACE AND 42 YEAR OLD TRINA MICHELLE WALLIN WERE JAILED.
"AND FOLLOWING A SEARCH ON BANDY ROAD, LAFAYETTE, 60 YEAR OLD LEON INGRAM WAS CHARGED WITH METH POSSESSION AND PAROLE VIOLATION. TASK FORCE COMMANDER PATRICK DOYLE SAID THAT WAS INGRAM'S SECOND DRUG ARREST WITHIN A YEAR."
Officers investigating drug cases have no concerns for job security.
Also: Local arrests, Feb 25-Mar 2.



Today is the first day of candidate registration for the May primary election. We don't know what the list of commissioner candidates will look like when registration ends on Friday, but here are your choices for the known/suggested candidates so far.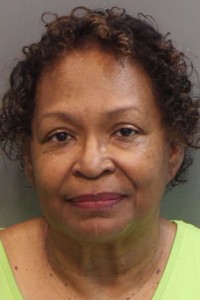 District Attorney Buzz Franklin is requesting a delay in sentencing for convicted Catoosa Co child abuser Clara Edwards so his office can try her again for murder.
Edwards was found guilty last month of abusing a foster child in her care but the jury couldn't reach a verdict on charges of her murdering the same baby, leaving the door open for another trial.
It's unclear how long a second trial would take or how long that process will keep Edwards from being sentenced for the crime she WAS convicted of.


Another cost of living increase for Walker County residents.
WQCH Radio, 03/04/16:

"IT WILL COST A DOLLAR OR TWO MORE, TO VISIT THE WALKER COUNTY LANDFILL. COMMISSIONER BEBE HEISKELL RAISED LANDFILL RATES BY A DOLLAR, AT THURSDAY'S BUSINESS MEETING. THE MINIMUM FEE AT THE CONSTRUCTION AND DEMOLITION LANDFILL WENT FROM $5 TO $6. C & D AND HOUSEHOLD GARBAGE WERE BOTH RAISED BY A DOLLAR A TON.
"LANDFILL DIRECTOR BILL BYRD SAID THE SMALL INCREASE WILL PAY-OFF EXPENSES ACQUIRED IN THE RECENT FIVE-ACRE EXPANSION OF THE LANDFILL. HE ADDED THAT WALKER COUNTY'S TIPPING FEE IS STILL MUCH LOWER THAN IN CATOOSA OR DADE COUNTIES.
"WALKER'S HOUSEHOLD GARBAGE IS COLLECTED AT A TRANSFER STATION AND TRUCKED-OUT TO AN APPROVED LANDFILL. THE CONSTRUCTION AND DEMOLITION LANDFILL IS OPERATED BY THE COUNTY AND ACCEPTS CONSTRUCTION WASTE. BYRD SAID THAT THE ENTIRE REMAINS OF THE RECENTLY-BURNED FORT OGLETHORPE GOLDEN CORRAL WENT INTO WALKER COUNTY'S C & D LANDFILL ON MARBLETOP ROAD.
"THE RATE INCREASE AT THE LANDFILL IS EFFECTIVE APRIL 1st."
The expansion was for the construction landfill, which benefits bigger companies doing construction, contractors, and the like. But the cost of that expansion will be paid for primarily by homeowners who dispose of their trash properly at the dump.
Bebenomics.


LaFayette gas department employee Mike Leming (Jr.) was arrested Monday a week ago for allegedly shoplifting $8 of merchandise from South Main Dollar General.
Mr. Leming was driving a city truck and on the clock at the time of his arrest.
There's no justification for stealing $8 of random junk from Dollar General, regardless of what they pay you.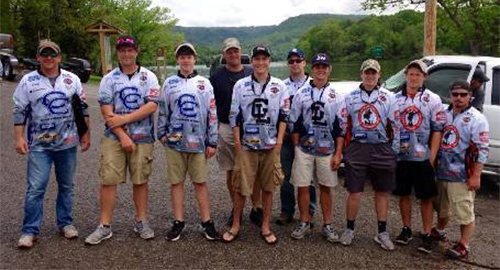 Only a year after its creation, Northwest Georgia High School Anglers Association has become the country's largest high school fishing organization.
Fourteen teams, including LHS, Gordon Lee, Ridgeland, Trion, LFO, and Dalton, have about 188 students participating in fishing tournaments during the school year.
(The organization, for some reason, lists Ridgeland as a Catoosa school.)


A Georgia police chief and one officer go to jail, accused of running at least two "shakedown" operations over a period of nearly four years.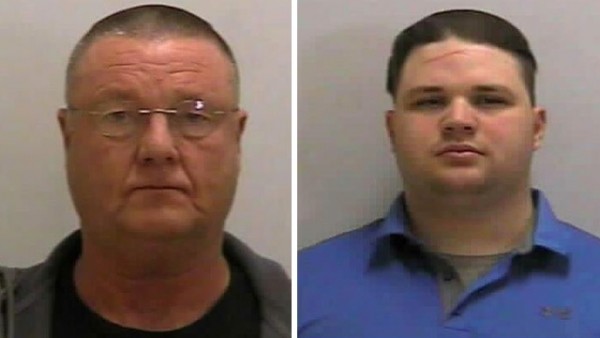 Per the GBI, Chief David King of White, plus his "right hand" officer, were forcing people to pay fines for made-up charges and putting them in jail for felonies if they refused to pay.
Looks like the scheme finally collapsed when two accused people refused to play along and the chief tripped up his testimony in court.
For something like this to be uncovered, first those being victimized had to stand up and fight. Secondly, someone with the authority to call the GBI had to have the balls to place that call. If the same thing happened in Walker County, nothing would be done.


Another telephone scam possibly targeting locals in NWGA / East Tennessee.
An LU reader says they were recently called by someone claiming to be from the IRS, using a Seattle WA number, demanding money.
The potential victim (who realized what was up and dropped the call) is a Walker resident with a 423 cell phone.
Be careful who you talk to or give information to, and always cut the call short if you feel something isn't right.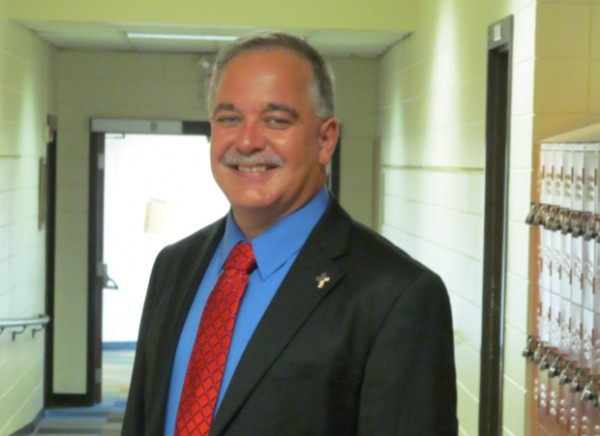 Under superintendent Richard Woods, public education in Georgia seems to be in better hands than it's been held by in decades.
As a parent, teacher, or school employee how do you feel about the job Woods has done?


For today's links and any breaking news, follow the Underground on Facebook or Twitter.