2016
03.10
After three days of election qualification, the only non-incumbent candidates who have registered so far in Walker County are Mike Peardon and Shannon Whitfield, both for commissioner.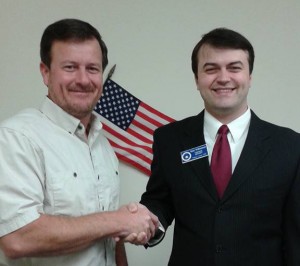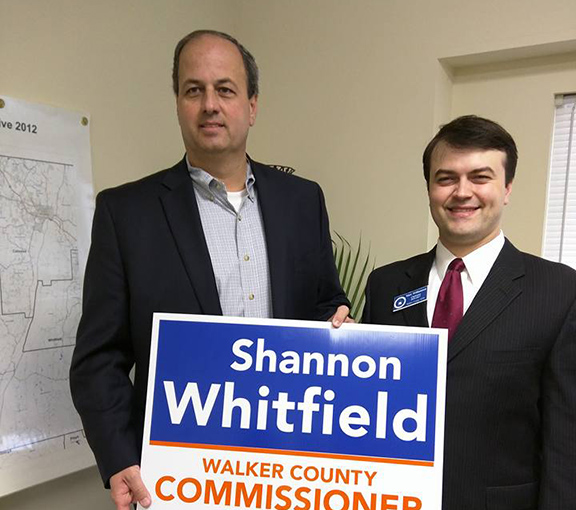 All the other candidates at this point already hold the jobs they're running for and have no challengers. Hopefully more candidates will emerge by noon Friday when qualification ends.
Nobody's allowed to complain about low voter turnout in local elections if we can't get anybody to run for public office in the first place.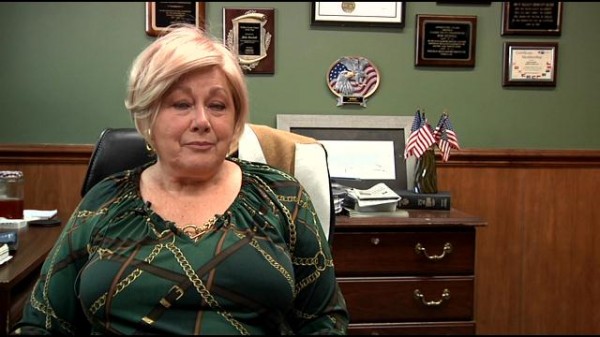 Commissioner Heiskell tells the media she's also running for another term, but as an independent candidate. Her given reason? "They want a more radically conservative candidate than I am."
That means she'll be on the November ballot, facing any other independent candidates (possibly Perry Lamb), the winner of May's Republican primary, and any potential Democrat candidate who surfaces.
Under state law, incumbents don't have to obtain signatures to qualify as independent candidates the way non-incumbents do. She also won't have to qualify until July, if she so chooses.
(Jason Winters of Chattooga County has also declared intentions to run as an independent after he was kicked out of the Democrat party there for endorsing Jeff Mullis and Nathan Deal in 2014.)



Chiragkumar Patel, Summerville convenience store clerk shot during a robbery on January 15th, passed away on Sunday. He lingered for some six weeks after being shot in the stomach during the holdup of a small store on Hawkins Drive near the Summerville housing projects.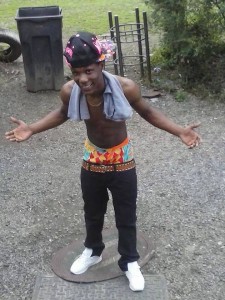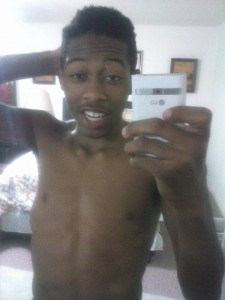 Two suspects in custody, Zaykives Banard McCray [left] and 18-year-old Dylon Dave Allen [right] (both 18 and of Rome), now face murder charges.


LaFayette's most notorious punk has another run-in with police, and as usual gets away.
WQCH Radio, 03/07/16:

"LAFAYETTE POLICE MADE A DRUG ARREST AND ISSUED WARRANTS FOR THE ARREST OF A MAN WHO RAN FROM THEM, AFTER A CHASE THROUGH A LOCAL RESIDENTIAL AREA.
"IT STARTED WEDNESDAY AFTERNOON AT WALMART, WHERE A LAFAYETTE OFFICER SAW THREE PEOPLE GET INTO A 'JEEP' VEHICLE AND LEAVE. HE TOLD DISPATCH HE KNEW THAT NONE HAS A VALID DRIVERS LICENSE.
"OFFICER RYAN WILSON ENCOUNTERED THE JEEP IN WEST LAFAYETTE AND THE VEHICLE 'SPED AWAY' WHEN THE BLUE LIGHTS WENT ON. AT THE WHEEL WAS 21 YEAR OLD MICHAEL CHANCE ELLISON. THE VEHICLE SPED THROUGH MILL STREET AND CAME TO A STOP AT 44 NORTH STEELE STREET, WHERE ELLISON JUMPS OUT AND RAN INTO THE WOODS.
"ONE OF HIS FEMALE PASSENGERS SAID QUOTED ELLISON AS SAYING 'I'VE GOT A WARRANT AND I DON'T HAVE A LICENSE' AS HE 'FLOORED' THE JEEP. ANOTHER FEMALE PASSENGER WAS SEARCHED AND FOUND IN POSSESSION OF MARIJUANA AND METH. WHEN SHE WAS ARRESTED, 30 YEAR OLD CHRISTIAN DANIELLE BROOME TOLD POLICE: 'AFTER 15 YEARS, I GUESS Y'ALL FINALLY CAUGHT ME'.
"OFFICERS SEARCHED THE WOODS FOR ELLISON, BUT HE GOT AWAY. HIS ARREST WARRANT LISTS CHARGES INCLUDING FLEEING, RECKLESS DRIVING AND OBSTRUCTION."
Ellison has been trouble since he was in diapers. He's been arrested time and time again, involved in various things he somehow was never charged with, and still always comes out with little or no punishment.
His last arrest in town was less than a month ago, yet he's still on the street.
LaFayette will improve considerably if a judge ever gives this jerk some real jail time.


Yesterday the city took South Chattanooga Street between West Main and Colerain down to a single lane while working on water lines before paving.
The street will be closed in a similar manner today, for the same reason. Drivers are asked to be careful or avoid the area entirely.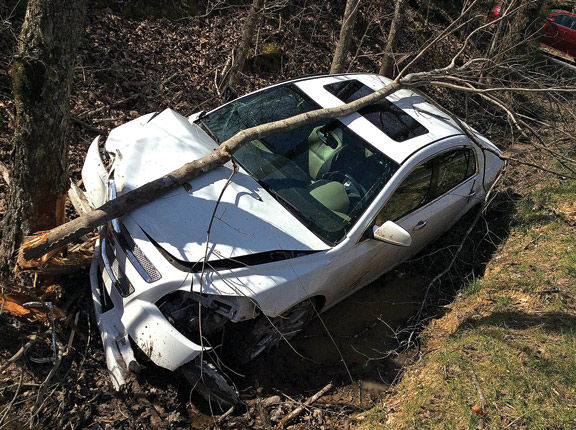 A wreck yesterday afternoon in Rock Spring on Hwy 95 did serious damage to a Malibu.
The Malibu's driver and sole occupant fortunately sustained no serious injuries.


WQCH Radio, 03/07/16:

"A LAFAYETTE RESIDENT WAS CHARGED WITH SIMPLE BATTERY, FAMILY VIOLENCE LAST WEEK.
"DAVID LAMAR WALKER HAD BEEN DRINKING WHEN OFFICERS ARRIVED, AND IS ACCUSED OF 'LAYING HANDS' ON A FAMILY MEMBER. OFFICERS SAID THEY COULD HEAR YELLING FROM OUTSIDE THE RESIDENCE WHEN THEY ARRIVED. NO SERIOUS INJURIES WERE REPORTED."
Domestic violence or pentecostal church service gone wild?


LaFayette firefighters responded to a minor blaze on Rhyne Rd. a little before lunchtime Tuesday.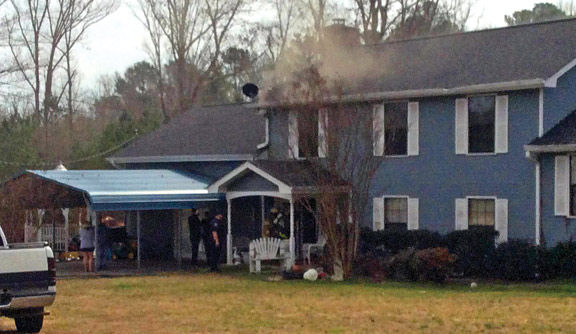 Fire was contained to the bedroom where it started, the home sustained water and smoke damage. No injuries.


Three Dalton yutes went to jail Tuesday after one pulled a gun on a man who confronted them for trashing his Trump campaign sign.


When you use a Lodge cooking product, you're not just using traditional tools like Gran cooked with, you're supporting a family-owned business that employs hundreds in a tiny town in Tennessee.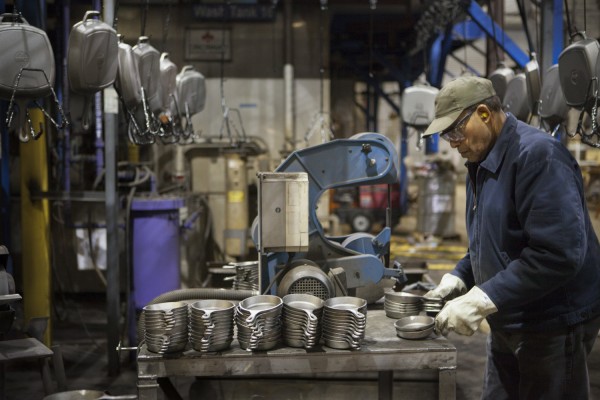 When big businesses came calling to buy out the Lodge family, they said no – not because the offers weren't high enough, but because they knew what keeping the company in local hands meant for their community.
Compare this to all the businesses in this region we've lost over the years when owners sold out to the first interested party who came along. Companies like Restaurant Enterprises (LaFayette), Favorite Market (Dalton), Walker County Telephone (LaFayette), Red Food Stores (Chattanooga), LaFayette Cablevision, Golden Gallon (Chattanooga), Phillips Machine (Rossville/LaFayette), Wardlaw Coca-Cola Bottling (LaFayette, then Fort O), and a multitude of other small stores, restaurants, manufacturers, etc. that were sold to inferior competitors.
Sadly, NOT selling out is an exception to the rule.


Chattooga County mourns the loss of two prominent citizens during the last week: Trion political leader/business owner Benny Perry and Summerville car dealer James Marks.


Over a four year period, two pharmacy employees at Emory Hospital in Atlanta ordered and stole 1 million doses of "controlled drugs" – mostly Xanax and painkillers – for their own purposes.
The two unnamed Emory workers were fired after their scheme was uncovered in 2013, but their names haven't been released and they have (so far) not been prosecuted.
They ordered the drugs through the hospital, apparently the hospital paid for them? and then they likely sold those drugs on the black market. So the whole thing was pure profit.
They're probably enjoying a private island somewhere.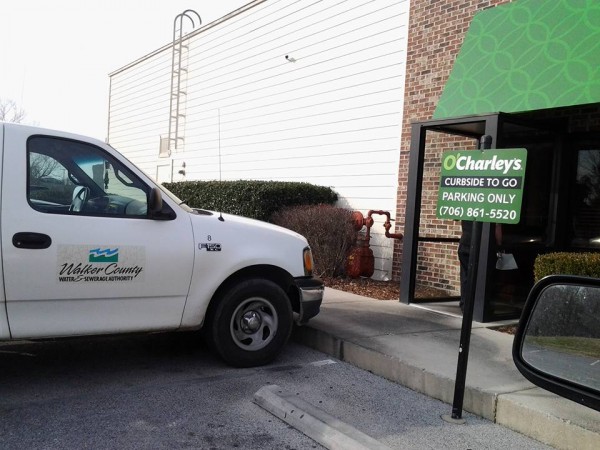 Remember this fine use of Water Authority equipment next time you pay your Walker County water bill.
Hope the food was good.


New reporting rules will make hunting in Georgia more complicated this fall.


A number of charities in Georgia have been targeted by an overseas scam.
Per Secretary of State Kemp, 18 nonprofits in GA have been sent $39,850 worth of bad checks by an individual in England who then requested his donations be returned.
So far none of the charities have been foolish enough to return the funds, only losing bank fees for cashing bad checks.
Charities in Virginia have also been targeted by the same people.


For today's links and any breaking news, follow the Underground on Facebook or Twitter.