2016
03.12
A somewhat historic LaFayette building became history this week, unceremoniously shoved over by a backhoe to make room for modern housing.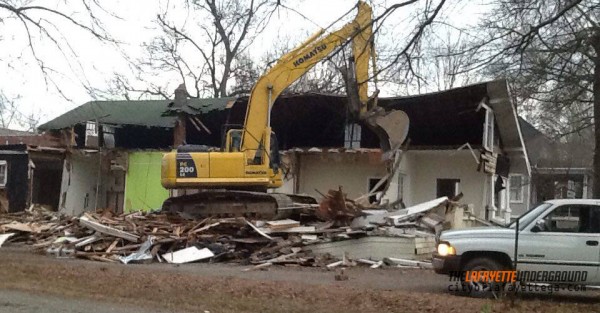 The yellow pre-WW II house at 402 South Main has sat empty for over a year, unoccupied since Signature Music moved out in February 2015. Its owners, Cleckler Properties of Chickamauga, gave up on finding a new business renter and elected to push the house down and build something more profitable in its place.
[Click to advance gallery]
Initial demolition work was halted when the city learned asbestos was being removed improperly and without permit; professionals were called in to wrap the house in plastic and take out the toxic insulation safely.
That's when people driving by realized something was going on at the property
.
Thursday of this week a backhoe was dropped off, and by the day's end nothing remained on the lot at South Main and West Main except debris and memories.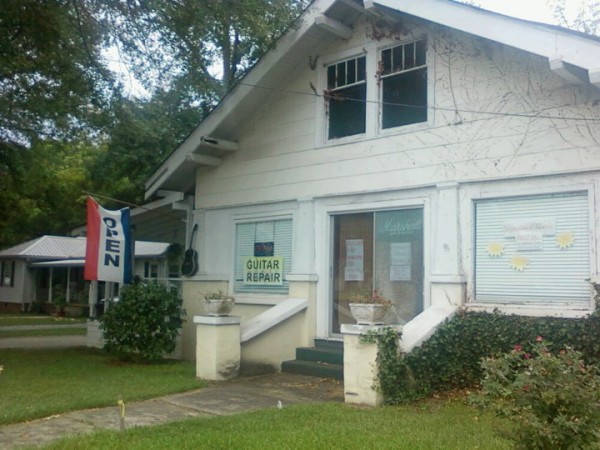 In recent years the house has been occupied by Signature Music, and before that by Le Frou Frou – a French themed shop that relocated to Chickamauga. But older folks with long memories best remember the building as Lamb's Studio, where everybody went for decades for professional portraits and photo development.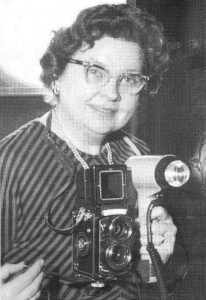 Pauline Hood Lamb ran the studio from 1932 until she retired in 1988. During that time it was the destination for wedding photos, school pictures, baby photos, and everything else that involved professional images in the days when film was king and computers were bigger than a school bus.
Ms. Lamb (who passed away in 2006, age 92), sold the South Main house in 1992. It changed hands multiple times over the next decade and was finally purchased by the Clecklers, who also own Frou Frou and rented it to others when Frou Frou moved.
Losing the old Lamb's building is sad for LaFayette, but at this point it seems there weren't any good options for the site other than a fresh start. The house was well remembered, but wasn't architecturally significant or historically protected. In recent years it had deteriorated into very poor condition, essentially becoming an eyesore adjacent to one of the city's busiest intersections.

A rehab would have cost considerable money and produced little benefit for the owners, so they made the best decision for their business – and probably the best decision for the community. Unfortunately we can't save every old house, and time moves on.
The corner lot at 402 South Main will be redeveloped later this year into a duplex or triplex apartment.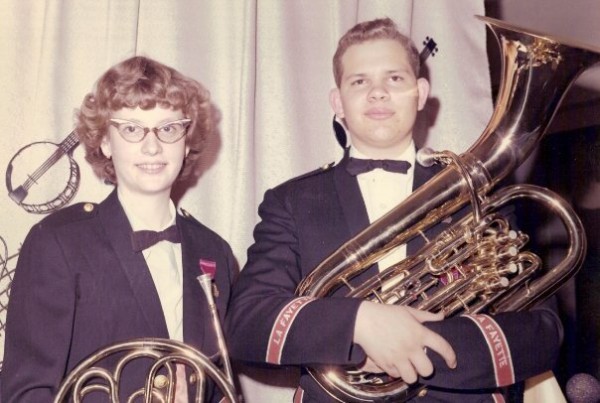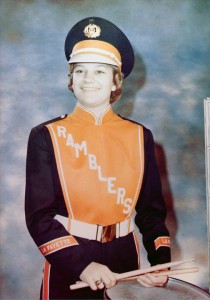 03/12/16 UPDATE:
Here's what the site looks like two days later.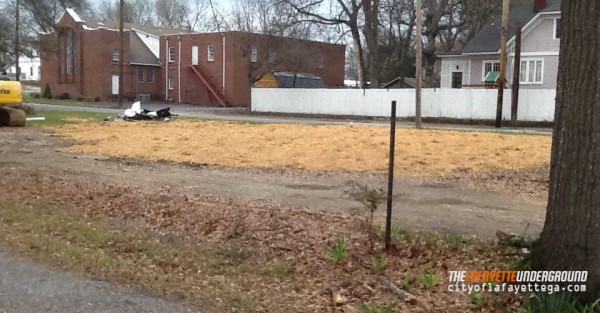 Debris removed, nothing but straw and grass seed where the house once stood.