2015
12.08
Get your county tax bill yet?
This year's bill (months late mostly because of the school board) contains a sizable property tax increase for the crooked Development Authority plus (for those outside cities) a higher fire fee.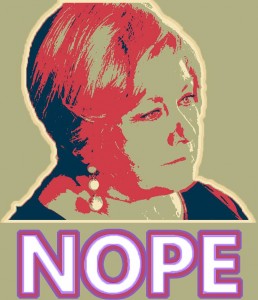 LU warned about the former; the latter was unexpected – but with Bebe Heiskell still in charge, why is anyone actually surprised?
Bebe didn't do this one by herself. You can also thank the board of the Development Authority and Heiskell's garbage barge full of advisors. They shirked their responsibilities to the county's citizens and enabled Heiskell to do whatever she wanted – which is why she hand-picked most of them for their positions in the first place.
She was also enabled to do this by three sitting state legislators who have so far refused to give the county a board of commissioners and end the sole commissioner dictatorship system that gives Heiskell unchecked power.
(Why do they mail the Walker County tax bills through a post office in Ringgold?)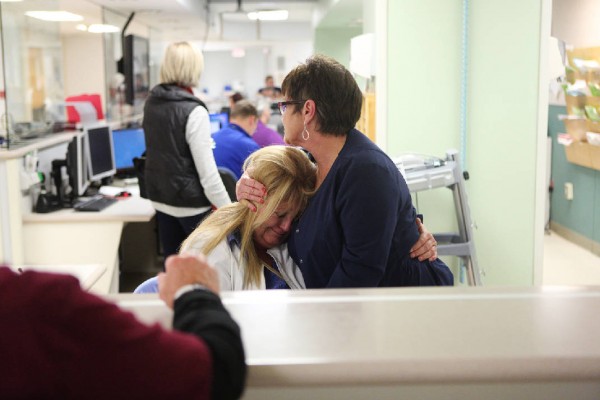 Thursday night, while Hutcheson's CEO was making up lies to explain his social media tirades and counting his money, Hutcheson's remaining employees – lied to, underpaid, and stolen from – gathered for one last shift and one last meal together.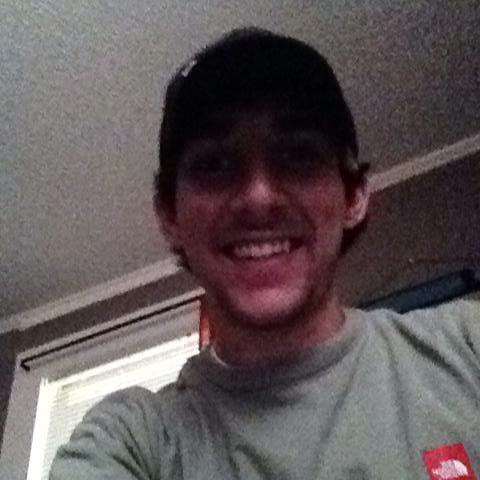 Hunter Vest, 21, arrested for allegedly stealing out of three storage buildings on South Main. Police say he victimized the same man before, and video proves his involvement in a break in early last Sunday morning.
It's suggested that Mr. Vest is targeting a former… employer.


Yesterday GE announced it will abandon plans to sell its appliances unit (including Roper) to Swedish Electrolux.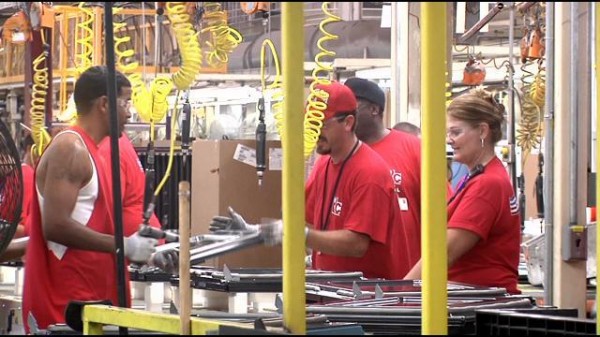 GE's deal with Electrolux faced strong opposition from the government, which sued to block the merger. That case is currently in court but will be closed with the merger's abandonment.
What does this mean for Roper? For now, it means nothing changes.
GE said it is still seeking a buyer for the appliance division, so in a few months or years we could do this same thing all over again.



LaFayette native Shania Hughes has been extradited from Gordon County to Chattanooga, facing charges of murder.
Per police Hughes and Quincy Godine shot 21-year-old Peyton Hogan on November 13th. People close to the suspects tell LU the motive was robbery with Hughes used as bait.


Gov. Deal rejects requests to investigate Secretary of State Kemp's office for the recent leak of voter data. Deal says it would be "inappropriate" for him to have another state official investigated.
This is why your state is in the toilet ethically.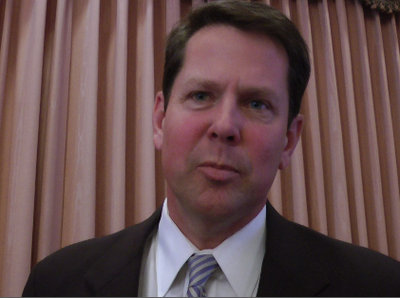 Kemp said the data leak is all taken care of and no data was misused, but he's still spending 1.2 million taxpayer dollars on credit monitoring for every registered Georgia voter. (You'll soon be eligible for that service and should take advantage of it since it's being paid for anyway.)
One Republican State Senator has gone against party loyalty in asking Deal to investigate Kemp. So far he's alone on the R side of the aisle in taking this seriously.


Two women recently scammed $172 from a Chattooga County church, claiming to be in need of money to travel to Florida.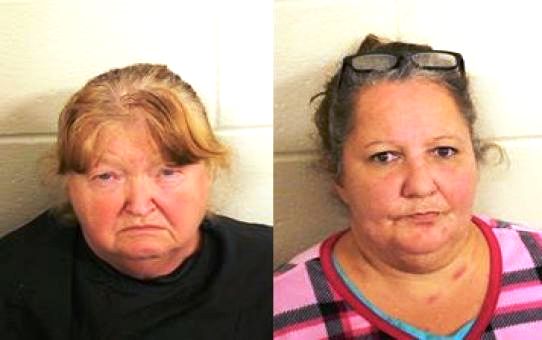 They were arrested in Floyd County for the same trick, then recognized by a Chattooga church member who reported them there.
Does your church give to people who ask without checking their story? Should it?


LaFayette has a new economic development director.
WQCH Radio, 12/04/15:

"THE CITY OF LAFAYETTE WELCOMES A NEW ECONOMIC DEVELOPMENT DIRECTOR AND MAIN STREET PROGRAM MANAGER: KEVIN DUNN.
"HE BRINGS A BROAD SKILL-SET IN BUSINESS DEVELOPMENT, MARKETING, ENGINEERING, MANUFACTURING, MANAGEMENT AND MILITARY OPERATIONAL SPECIALTIES FROM 20-PLUS YEARS OF EXPERIENCE.
"HE IS A RESERVIST AND HAS SERVED IN MULTIPLE COMBAT ZONES, AND MOST RECENTLY WORKED FOR A MAJOR INDUSTRIAL EQUIPMENT MANUFACTURER. HE HOLDS A BUSINESS ADMINISTRATION AND MARKETING DEGREE, PLUS ENGINEERING SCIENCE AND MECHANICAL DESIGN DEGREES.
"CITY MANAGER DAVID HAMILTON SAID 'WE ARE EXCITED TO BRING HIS EXPERIENCE AND PASSION ONTO THE TEAM AS WE EMBARK ON BUILDING A LONG TERM VISION AND STRATEGIC PLAN FOR THE CITY'."
Dunn is now responsible for attracting business into the city (good luck), plus will oversee things like Movies in the Park, Scare on the Square, and some city social media and marketing.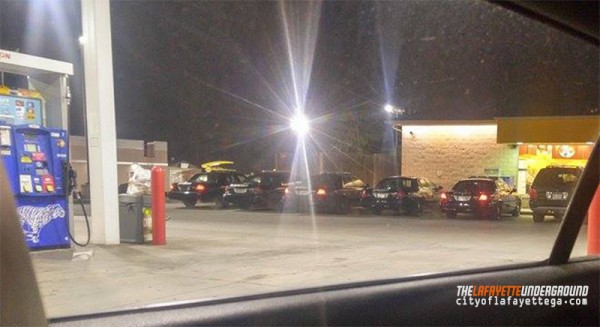 Gas station robbery?
Nope, just fresh coffee.
[Six patrol cars, seven deputies, Chickamauga Tiger Mart at 12:30 AM.]


Erlanger is filling some of the void left by Hutcheson's close by opening an after-hours clinic in Ringgold.
If you live in Naomi or Villanow, Ringgold is closer than Fort Oglethorpe anyway. (Yes we know a walk in clinic isn't the same as an ER.)


Saturday Saddle Ridge K-8 hosted another First Lego League competition for students of 24 middle and elementary schools.


A few weeks back Gov. Deal said Georgia would not process benefit applications for refugees from Syria or cooperate with federal government efforts to resettle refugees here.
The fed says individual states have no authority to intervene with resettlement, and suggests Georgia will lose its federal funding for food stamps and other programs if it does what Deal instructed.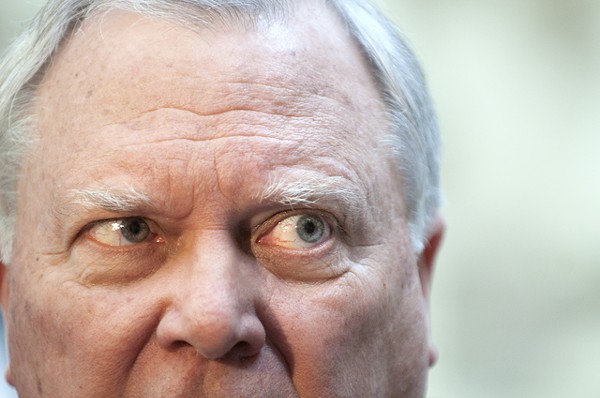 Deal says he's ready to fight, but so far all he's done is talk. If federal money really IS pulled, he'll cave – just like he did a few years back when the state wanted to make people on stamps get drug tested.
Deal will also cave if his real constituents (Georgia Chamber of Commerce, Delta, Home Depot, Coca-Cola, Caterpillar, UPS, etc.) demand he change his position.
Texas has already filed a lawsuit over the refugee issue. Georgia hasn't yet, and might not at all depending on what kind of pressure Deal and Attorney General Sam Olens get.
Talk aside, more Syrians are coming in anyway – some already arrived in the Atlanta area.


"Let the Klan Have Their Damn Road"
Court battles over a KKK group asking to sponsor a highway in NE Georgia continues. The group is despicable, but ultimately if the state is allowed to discriminate against them because of their views, the state would be allowed to discriminate against anyone.
Which is why the ACLU took up their case.


For today's links and any breaking news, follow the Underground on Facebook or Twitter.