2015
12.13
Hutcheson's creditors and owners have tentatively reached a settlement that would allow the closed hospital to be purchased by a new bidder.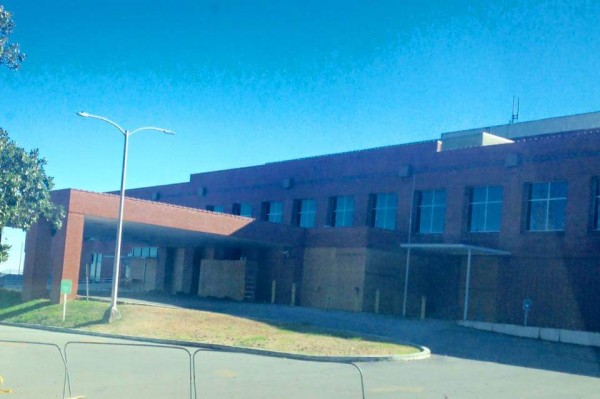 The latest deal is for cut-rate People's Choice Hospital of Illinois to buy Hutcheson's main campus for $4 million.
The agreement with People's is different than previous buyout proposals because it sets in stone how much money Erlanger will get from the sale, and specifies that anything left of its debts will be paid by Walker and Catoosa. That SHOULD persuade Erlanger to sign off on the deal.
Regions Bank is apparently OK with the arrangement too, because People's Choice has agreed not to block it from selling the surgery center it has a right to foreclose on.
This one SHOULD work – except for one thing: Now the state says the closed hospital's Certificate of Need and/or license may be invalid.
A final decision in court is being delayed until Monday, the last day possible for any kind of sale. If Hutcheson doesn't reopen by Tuesday that's it for the 62-year-old hospital.
Meanwhile, the closed medical center's bankruptcy trustee Ronald Glass names his own business as a "consultant" for the defunct facility, at a rate of $400 an hour.




LaFayette City council voted 4-1 Wednesday morning to uphold the termination of Patti Scott as recreation director.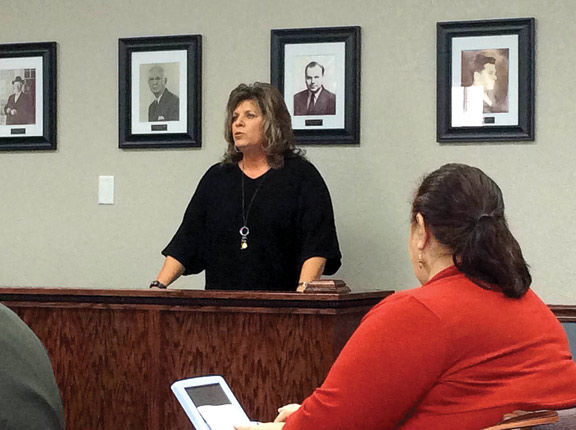 Scott said she's held the job for over 20 years, through multiple city managers, and does more than the city knows. City Manager Hamilton said Scott takes no initiative and is disorganized.
"'"This job is not about sports. It is not about coaches. It is about the community. It's about how do we take care of LaFayette.'"
Recreation IS about the community and taking care of LaFayette, but it's ALSO about the sports and coaches. That's kind of how it works. And those are the areas where people had issue with the rec. department – weak coaching and disorganized sporting activities.
Was it handled correctly? Perhaps not. But there was definitely a need for change in the rec. department. If Scott was unwilling to make those changes, well… .. .
The one vote in support of Scott was from Wayne Swanson, the current longest serving council member.



The EPA has released a lengthy report on environmental impact caused by the Barwick Mill fire last month.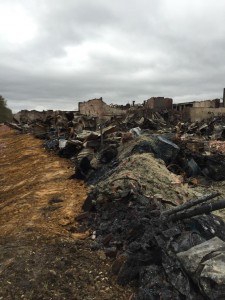 Every chemical inside the old mill/warehouse still hasn't been identified, but the EPA determined that air quality was only dangerous during the first day of the fire. Samples of the air and water were put through a barrage of tests by a lab; reports from those tests can be found through this link.
Cleanup now will take the better part of a year as two EPA contractors oversee removal of debris – with their bill sent to the site's owner and renters.
The city says the property owner – Drennon Crutchfield of Dalton – will also be held responsible for paying the costs of putting out the fire, including overtime pay for firemen.
WQCH Radio, 11/21/15:

"[City Manager] HAMILTON SAID THE NEXT STEP IS 'PHASE-2 CLEANUP' OF THE SITE, INCLUDING DEBRIS REMOVAL. THAT WILL BE THE FINANCIAL RESPONSIBILITY OF THE PROPERTY OWNER, WITH OVERSIGHT BY THE CITY AND THE EPA. 'WE DON'T WANT THE REMAINING BRICK WALLS FALLING ON WORKERS, AS AN EXAMPLE', HAMILTON SAID. A MEETING WILL BE HELD IN THE NEAR FUTURE BETWEEN THE MILL OWNER, THE LESSEE, THE CITY AND THE EPA.
"IT'S STILL TOO EARLY TO KNOW THE MILL FIRE'S ECONOMIC IMPACT ON THE CITY OF LAFAYETTE, BUT HAMILTON SAID THEY'VE KEPT CAREFUL RECORDS ON SUCH THINGS AS EMPLOYEE OVERTIME AND OTHER EXPENSES. 'THE PROPERTY OWNER WILL BE GETTING A BILL FROM THE CITY', HE SAID. 'THEY'RE EXPECTING IT'."
(Hopefully Crutchfield pays this bill quicker than he pays his property taxes.)
More: "Massive environmental cleanup ready to get underway in LaFayette"


3-car accident in front of LHS Tuesday on the bypass, around 2:00. No serious injuries reported.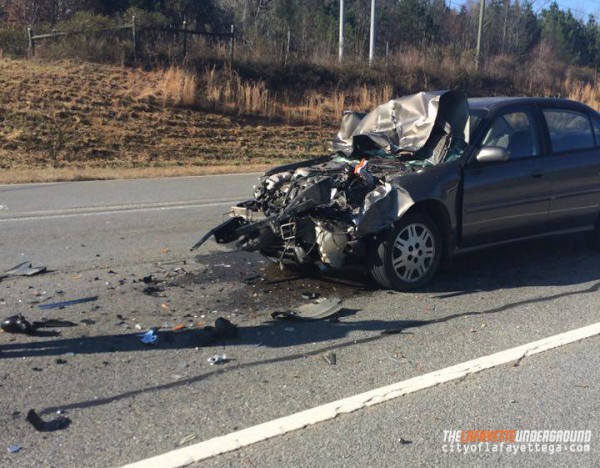 Be careful out there.


Another wreck, this one allegedly caused by drugs: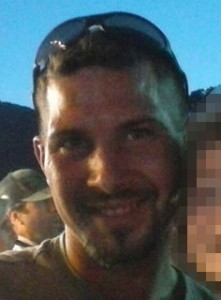 WQCH Radio, 12/08/15:

"A 27 YEAR OLD LAFAYETTE RESIDENT WAS CHARGED WITH DUI-DRUGS, AFTER FLIPPING HIS CAR ON NORTH CHATTANOOGA STREET, [last] SATURDAY AFTERNOON.
"WHEN POLICE ARRIVED, THEY FOUND DAVID HENRY JORDY STANDING BESIDE HIS OVERTURNED FORD FOCUS. JORDY REFUSED TREATMENT WHEN AN AMBULANCE ARRIVED.
"THE VEHICLE HAD TRAVELED 150-FEET FROM WHERE IT LEFT THE ROADWAY IN THE 1400 BLOCK OF CHATTANOOGA STREET, AND WAS UPSIDE DOWN IN THE DITCH- ACCORDING TO THE POLICE REPORT.
"POLICE TOOK A BLOOD SAMPLE AFTER NOTING THE MAN HAD SLURRED SPEECH AND ARRESTED JORDY ON CHARGES OF DUI-DRUGS, DRIVING ON A SUSPENDED LICENSE AND FAILURE TO MAINTAIN LANE."

Days after GE canceled selling its appliance division to Electrolux, the Swedish appliance giant announces job cuts. The purpose of those cuts, of course, is saving money.
How many job cuts at Roper – for the same reason – would have resulted from the merger being consummated? Sounds like we dodged a bullet for sure.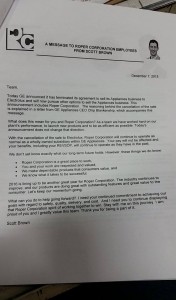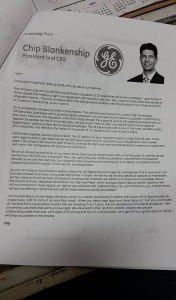 Apparently GE had a clause in its contract allowing the merger to be canceled on or after December 7th, 2015 if it hadn't been completed by then. That's the very day they announced the deal was dead, and material explaining that decision was already prepared for employees in advance.
Sounds like they were planning to call it off for a while (maybe due to political pressure) and waited until the legal window to do so, while Electrolux spent money fighting a court battle that now doesn't matter.
GE is still shopping its appliance unit (including Roper) to other companies.


Another Georgia child in DFCS custody is dead.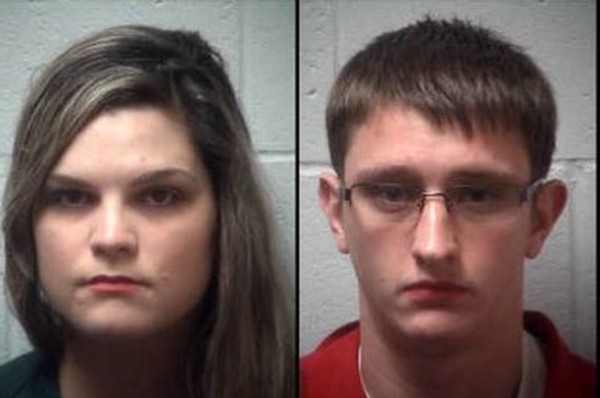 This one wasn't in foster care, but had been given over to a family friend under court order. That family friend, Jennifer Rosenbaum, is now accused -along with her husband Joseph- of starving and beating to death 2-year-old Laila Marie Daniel. (Laila's 4-year-old sister, still alive, was also placed into their care.)
"The Rosenbaums were not foster parents, who receive training. Rather, they were a different kind of DFCS placement, in which the agency places children in danger of abuse or neglect with relatives or family friends. Such placements are believed to be less traumatic for a child."
Less traumatic, except for when an untrained unprepared "family friend" parent beats them to death. Allegedly, etc.
Every family a child is placed with via DFCS should have to take the same training and be held to the same standards, relative or not.
Rosenbaum is a law student, judge's intern, former aide to a state lawmaker, and 2016 candidate for commissioner in Henry County. Or was anyway.


Not sure if the cops can stop you just for dropping stuff, but he was apparently acting suspicious, and for good reason.
WQCH Radio, 12/09/15:

""LATE [last] SATURDAY NIGHT, AN OBSERVANT OFFICER NOTICED THAT A MAN RIDING HIS BICYCLE ON GLENN STREET HAD TOOL HANDLES PROTRUDING FROM HIS BACK POCKET. OFFICER RYAN WILSON STOPPED THE MAN AND NOTICED THAT IT APPEARED HE WAS DROPPING ITEMS ON THE GROUND NEXT TO THE PATROL CAR.
"A CRESCENT WRENCH AND ADJUSTABLE PIPE WRENCH WERE IN THE MAN'S POCKET – AND ON THE GROUND, THE OFFICER FOUND A GLASS PIPE AND PLASTIC BAGGIES CONTAINING METH AND MARIJUANA.
"36 YEAR OLD RICHARD ALLEN BROWN OF LAFAYETTE WAS CHARGED WITH DRUG POSSESSION."
Plus: Local arrests, December 3-9.



Brian Keith Terrell, who killed a friend of his mother's in 1992, was put to death early Wednesday morning by the state.
The convicted murderer is Georgia's fifth, and likely last, execution of 2015.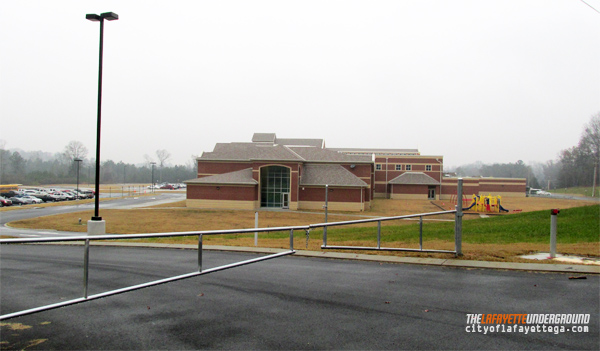 Saddle Ridge school will host a volleyball benefit this Sunday afternoon, with proceeds going to the family of deceased student Jenna Kendrick.
A short devotion/memorial for the 13-year-old will be held during the 2-7 PM event.


Lobbyists for Georgia's telecom companies have a new supervisor: Adam Wise, son of a Public Service Commission member who's supposed to regulate telecommunication companies.
"Hey dad can the company that pays my salary charge more for telephone service?"
In Georgia this is legal and acceptable. There's not even a formal policy to address the inherent conflict of this situation.
"[Stan] Wise said he already has put his new policy into practice. Wise said he recused himself from a vote Tuesday on a rate issue involving Ringgold Telephone Company. He said his fellow commissioners are aware of the conflict and how he plans to handle it."
You can recuse yourself all day long, but if you WOULD have been the vote that tipped a decision and choose to sit silent because your son is a lobbyist paid to sway you, you've been swayed anyway.
Next time you want to know why Windstream sucks but has no competition, or why Comcast raised its rates yet again with no consequence, refer to this.


For today's links and any breaking news, follow the Underground on Facebook or Twitter.