2015
12.05
Hutcheson Medical Center is no more.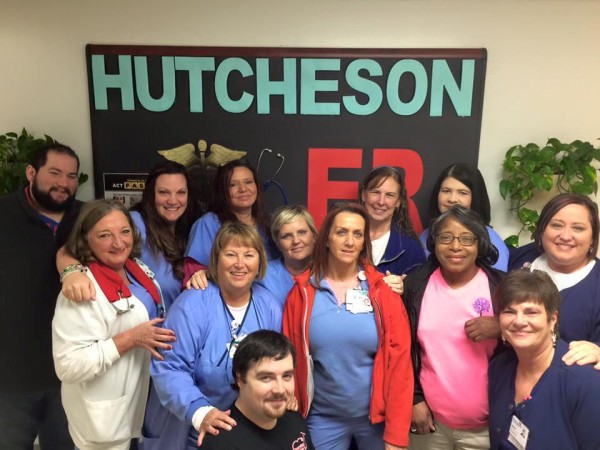 Last minute efforts to keep the hospital open, with a modified $4.75 million offer from Prime Healthcare, was not successful. The facility's state license will be valid for ten days after close, which means a deal to reopen it could still come in during the next week and a half.
(Arrangements to sell Parkside Nursing Home are still in place, that facility remains open and will probably be handed over to new owners soon barring interference from Erlanger.)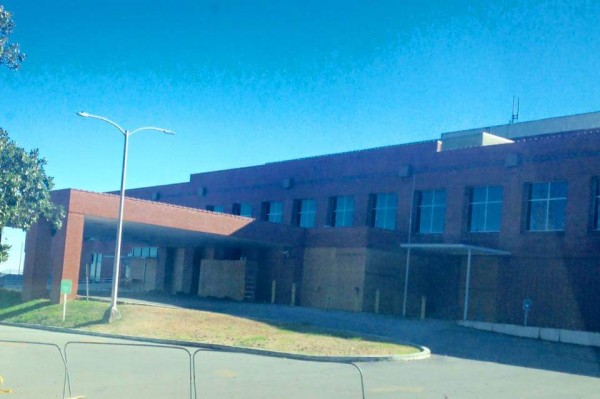 Friday afternoon Hutcheson's signage had been covered over and many of the closed hospital's lower level doors and windows were boarded up to keep out thieves and vandals.
What was the ex-hospital's soon-to-be ex-CEO doing? Claiming to Chattanooga media that his Facebook was "apparently hacked" and the "hacker" was responsible for his profane, threatening conversation with a former hospital employee.
Funny he was hacked and the only thing the "hacker" did was message someone who had been chatting with Hayes' wife moments earlier. It's like he'd rather lie than breathe. (His profile, and his wife's, are no longer accessible.)





Final arrangements for Jenna Kendrick have been set for Monday.
Visitation will be at Covenant Life Church in Chickamauga (across from Food Lion) from 3 to 7, followed by a service beginning at 7.
Saddle Ridge students held a private memorial at the school Friday for their classmate. The 8th grader died early last Monday morning for reasons yet unknown.



LaFayette's annual Christmas parade was last night. The parade was noticeably shorter/faster than in previous years but was more organized, to a degree, due to new rules implemented by the city.
[Click to advance gallery]
The Christmas season model train exhibit at Chattooga Academy is back up and running, and the light display at Joe Stock next door has been active since Thanksgiving. (All free.)
The Reindeer Run was held in town this morning.




Everybody knows a Kangaroo is the best place to get arrested…
WQCH Radio, 12/03/15:

"EMPLOYEE COMPLAINTS FROM THE WEST MAIN STREET KANGAROO, RESULTED IN A CUSTOMER ARREST. 23 YEAR OLD CHRISTOPHER SCOTT TAYLOR OF CHICKAMAUGA WAS INTOXICATED, ACCORDING TO THE 9-1-1 CALL.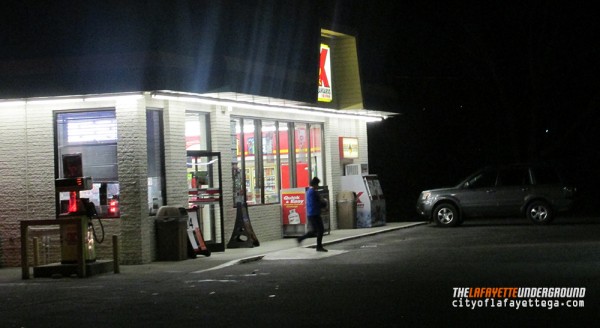 "WHEN POLICE ARRIVED, HE WAS GETTING INTO A VEHICLE WITH A WOMAN WHO SAID 'SHE DIDN'T KNOW THE MAN' AND HAD NOT GIVEN HIM PERMISSION TO GET IN. POLICE SAY HE WAS CHARGED WITH DISORDERLY CONDUCT FOR DISRUPTING BUSINESS AND DISTURBING CUSTOMERS AT THE STORE."
Plus: Arrests, November 26-December 2. (Who went to jail on Thanksgiving?)



Chattooga man arrested for "revenge porn."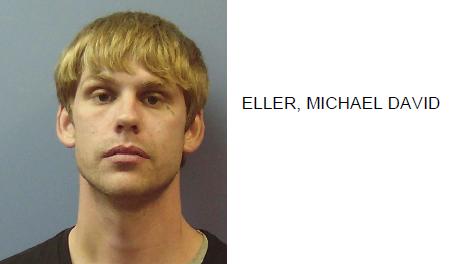 Arrest reports say Michael David Eller was charged with a misdemeanor for sharing explicit photos of an ex lover on Facebook and via text message.


Programmer Gary Cooley says he's been made a scapegoat in the Secretary of State Office voter data breach.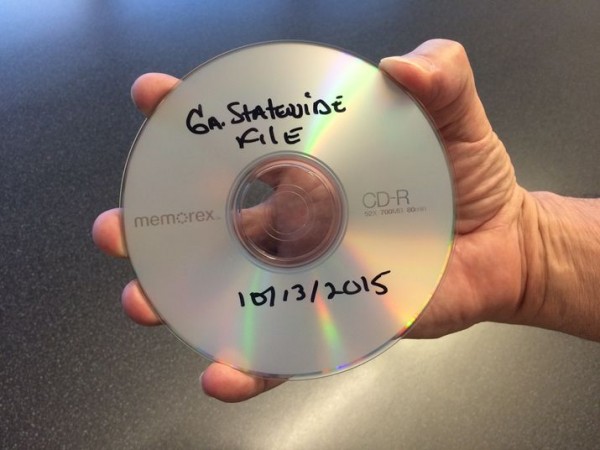 Cooley was fired after personal information on six million GA voters was sent out by mistake, but he says the error was made by a contractor and he attempted to correct it.
SoS Kemp hung the whole thing on Cooley despite saying he takes "full responsibility" for what happened.
Brian Kemp still probably plans to run for governor in 2018, and his supporters think this disaster won't damage his prospects since Georgia voters are idiots with short memories – which is probably true.


Whitfield County tree trimming crew, driving three different tree service vehicles, all taken to jail for DUI. Report says officers counted at least 30 open beer cans between the three of them.


For today's links and any breaking news, follow the Underground on Facebook or Twitter.