2015
11.21
Hutcheson CEO Farrell Hayes finally admits they HAVE gotten a purchase offer for the hospital from Prime Healthcare, but only for $7 million – a little less than another offer for Parkside Nursing Home.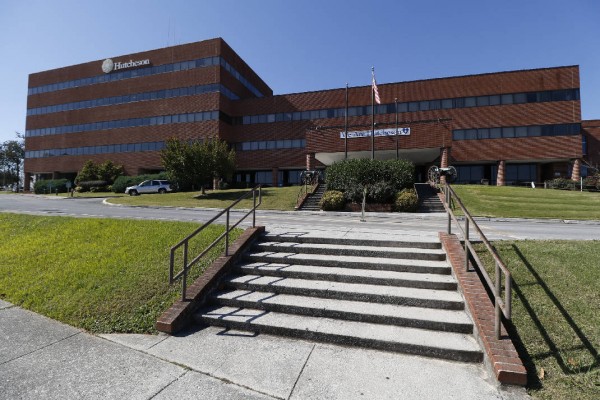 That would mean all of Hutcheson plus the nursing home would sell for under $15 million total, towards $80+ million in debt.
Much of that remaining debt would fall on the counties, primarily Walker.
Regions Bank, which would get much of the sale proceeds to pay down ITS debt, is of course not happy with that, but that might be the best offer they get.
Walker County is pushing the judge to accept this deal.
What a mess.


Thursday night the Walker County Democrat Party voted to put a question about sole commissioner government on its May primary ballot.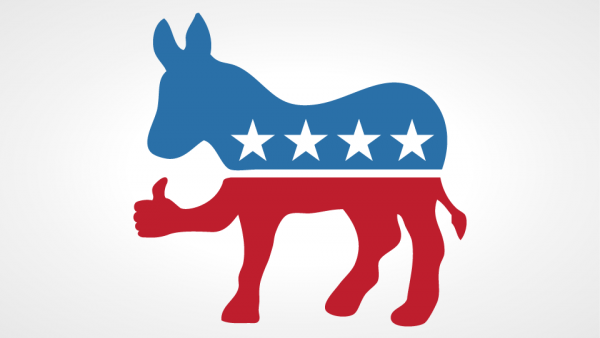 Language of the ballot question is nearly identical to the question Republicans decided a month ago to put on THEIR May ballot.
So now whoever/whatever you vote for, you can have a say in putting Sole Commissioner up for an official vote later on.


EPA scientists and city leaders now say there's no asbestos in the air due to the Barwick fire, and contradict their earlier statements in claiming there never was any.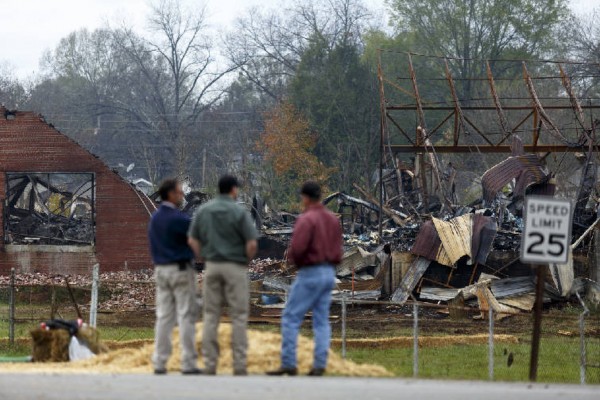 Air quality monitoring teams were sent home, while a representative of the toxic substance team has visited schools and churches to reassure residents they're not in danger.
(Charts included with the linked report show small traces of asbestos, barely measurable, and the chart only covers Tuesday and Wednesday. They had monitors set up Sunday, where's THAT report? This is being handled strangely.)
Whatever damage was done is done. You breathed it in, you can't undo that.
But now they're all dancing around this and trying not to say things while saying them, contradicting themselves on what was or wasn't in the air, and still claimed the water was OK with no clue what was in it. Just stop with the doublespeak already.
No results yet from tests done on Chattooga River, which the city deemed safe days ago despite not knowing what chemicals seeped into it.
City Manager Hamilton says he's contacted the site owner and they're working on a plan for what happens next for the old Barwick Mill property.


Teen vandals attack former high school:
WQCH Radio, 11/18/15:

"A COUPLE OF BORED TEENAGERS DECIDED TO BREAK INTO THE OLD LAFAYETTE HIGH SCHOOL SUNDAY, WHERE THEY SPRAYED THE CONTENTS OF FIRE EXTINGUISHERS INSIDE THE BUILDING.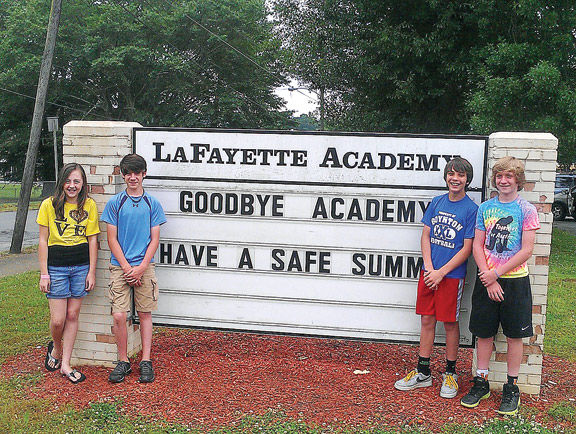 "LAFAYETTE POLICE, ANSWERING A BURGLAR ALARM, SPOTTED THE BOYS AS THEY RAN OUT OF THE BUILDING TOWARD THE OLD FOOTBALL FIELD. POLICE ALERTED THE FIRE DEPARTMENT THAT SMOKE HAD BEEN SPOTTED INSIDE THE BUILDING, BUT THAT WAS THE DISCHARGE FROM FIRE EXTINGUISHERS STILL FILLING THE AIR – THERE WAS NO FIRE.
"THE JUVENILE WAS RELEASED TO PARENTS AFTER A JUVI COMPLAINT WAS FILED, WHILE 17 YEAR OLD TRAVIS SCOTT RICHARDSON OF ROCKY FACE, GEORGIA, WAS CHARGED WITH BURGLARY, FELONY INTERFERENCE WITH GOVERNMENT PROPERTY AND OBSTRUCTION. THE BOYS TOLD POLICE THEY GAINED ENTRY BY CLIMBING ONTO THE ROOF AND THROUGH A BROKEN WINDOW."
The two teens later said they broke in and vandalized the school because they were bored.



A massive parade of emergency vehicles through the area Wednesday was a funeral procession for former fireman/paramedic Jeremy Wallin.
Wallin passed away from cancer at age 37.


As the search for a new recreation director begins, LaFayette's City Council has named an interim rec. supervisor: computer specialist Scott Underwood.
Underwood will (temporarily) replace long-time recreation department head Patti Scott, who was abruptly fired earlier this month.


Personal data, including social security numbers, for 6 million registered voters in Georgia was accidentally released last month by the GA Secretary of State's Office.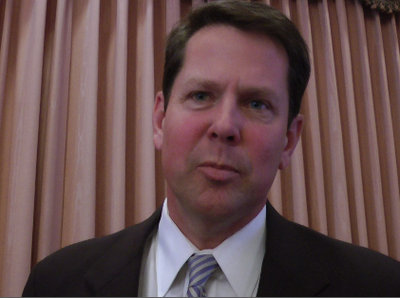 Secretary of State Brian Kemp said he takes "full responsibility" for the leak, then shifted responsibility to an IT employee who was subsequently fired.
Per reports, the data was mistakenly sent to twelve organizations – including newspapers and political parties – that subscribe to voter data.
All twelve organizations returned their discs, so that SHOULD be the end of it, but the potential for abuse remains:
"Wrong. These discs, called the 'voter file', are automatically updated to a number of different databases, which are then replicated around the country for use in voter targeting and other means. So this data is now well beyond the discs.
"The information from these discs has been coursing through the system for a month now, and Brian Kemp's office had done nothing to stop the flow of information prior to suit."
Kemp took no action and claims he had no knowledge of the data leak until two voters filed a lawsuit over it a few weeks ago. Now he's backtracking and there are calls for him to resign, which would be appropriate.
The Secretary of State job is essentially a secretary, basically clerical. Keep the voter lists. Compile voting results. Business registration and listings.
And Brian Kemp has done a pretty bad job with all of it. The SoS Web site is worse now than it was before he took office: elections result data is a confusing mess, business listings are harder to search, and now his office has accidentally sent out this information.
You had ONE job..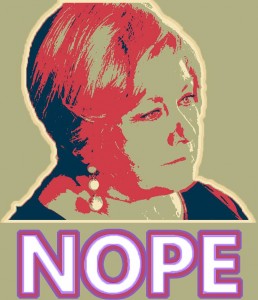 This Thursday was at least the fourth week in a row with no public Commissioner meeting, and Bebe was absent from her UCTV show again Wednesday night for at least the third week running.
When asked, those in her office have said Commissioner Heiskell is "sick." Rumors say she's sicker than sick and has been hospitalized since October.
When the solo head of government becomes physically unable to do their job, what happens to the government? (Another downfall of putting everything on the shoulders of ONE person, especially one approaching 80 years old.)
The time may come soon to have a conversation about her future physical ability to hold office – a decision that would ultimately fall on the county's Probate Judge.


Another local mother goes to jail for stealing, drugs.
WQCH Radio, 11/20/15:

"A 32 YEAR OLD LAFAYETTE RESIDENT WAS CHARGED WITH DRUG POSSESSION FOLLOWING A SHOPLIFTING INCIDENT AT THE FOOD CITY STORE IN LAFAYETTE, TUESDAY.
"CARLEY HOLLAND WAS ACCUSED BY STORE PERSONNEL OF HIDING GROCERY ITEMS IN HER POCKETBOOK, IN ADDITION TO ITEMS IN HER SHOPPING CART.
"THE POLICE REPORT SAYS SHE ATTEMPTED TO RUN FROM THE STORE AND FOUGHT WITH EMPLOYEES WHEN THEY TRIED TO KEEP HER FROM DRIVING AWAY.
"IN ADDITION TO $75 IN ITEMS FROM THE STORE, POLICE FOUND TWO TYPES OF PILLS IN HER PURSE, LATER IDENTIFIED AS ALPRAZOLAM AND AMPHETAMINE.
"SHE WAS CHARGED WITH SHOPLIFTING, POSSESSION OF SCHEDULE 2 AND 4 DRUGS, AND DRIVING WITH A SUSPENDED LICENSE."
Plus: Week-old Walker County arrests, November 5-11.



Walker Commissioner candidate Lonnie Henderson says he'll affiliate with the Democrat Party for his 2016 campaign.

Henderson is now gathering signatures for a petition exempting him from a multi-thousand-dollar "qualification fee" to become an official candidate. 300 signatures would let him save his meager campaign funds for campaigning instead of registration.
Lonnie is likely the only person who will run for commissioner (or much of anything else) as a Democrat in Walker, so if he reaches the 300 signature goal and gets on the May ballot he'll also be on next November's ballot to face whoever wins the Republican primary – be it Bebe, Shannon Whitfield, or some other candidate.
If successful, Henderson will be the first D candidate for Walker Commissioner since 2008.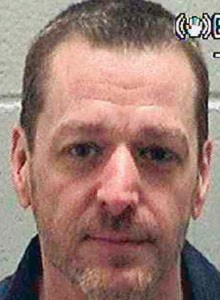 Convicted murderer Marcus Ray Johnson was put to death by the State of Georgia shortly after 10 PM Thursday.
Earlier in the week Johnson requested a six pack for his last meal.
GA Department of Corrections rejected his alcohol request, saying it would be contraband. Instead he got the standard Thursday night prison meal of fish, grits, and beans.
Johnson was sentenced to death for the 1994 murder of a woman he met in a bar.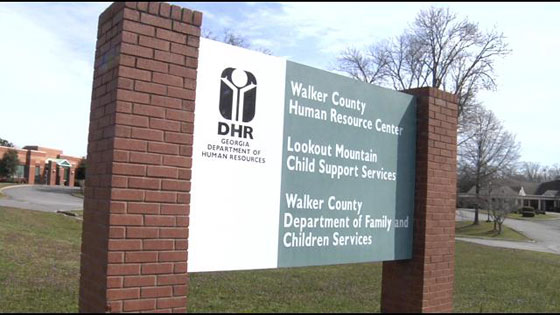 A LaFayette child abuse case from February, where DFCS ignored multiple calls from teachers and police about a child being mistreated, has led the state to reform DFCS offices state-wide, hire more case workers, and change its attitude towards investigating abuse.
Hopefully.
The DFCS director at the time was fired months ago.


Arguments and testimony in the GE/Electrolux merger case continue. Lawyers have focused on the issues of outside competition and price increases after the last merger of two major appliance companies.
Electrolux of Sweden still expects to finish buying GE Appliances (Parent of Roper in LaFayette) for $3.3 billion before the end of the year.


GA Department of Revenue recently changed the rules on small craft brewers with short notice, costing the brewers thousands of dollars in business and invested capital.
They did so under pressure from the state's monopolistic beer distributors, and even kept distributors in the loop about their plans to screw smaller competitors.
In other words, the usual political ethics in Georgia.
More: "State sold us out to distributors"


For today's links and any breaking news, follow the Underground on Facebook or Twitter.