2015
11.18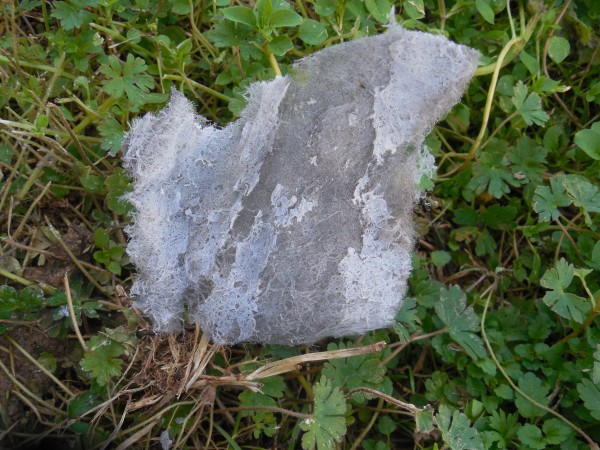 Since the Barwick Mill fire on Saturday, LaFayette's air has been filled with smoke and residents have been picking debris like the chunk depicted above out of their yards.
Naturally that's led many to wonder what exactly all that crap IS, and what its presence in the air (and the waters of the Chattooga River) might be doing to our health.
The city insisted there was no real danger, despite not initially knowing what was stored inside the mill or what the mill itself was built out of. But after consulting with the EPA, residents living near the fire site were reverse-911 "robo-called" and asked to stay indoors while Gilbert Elementary students were deprived of outdoor recess just in case.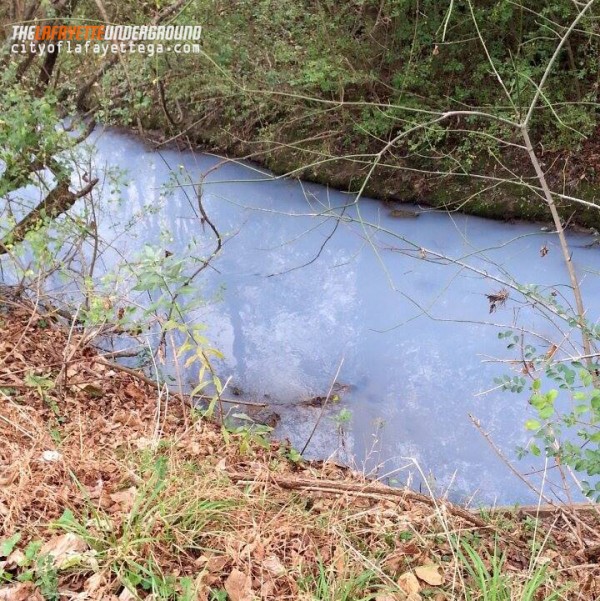 The city and EPA immediately declared chemical runoff from the Barwick fire that turned Chattooga River into a shade of milky blue "relatively harmless."
City Manager David Hamilton said the runoff is just just calcium carbonate and carpet dye. Maybe. Then admitted that's speculation and "we don't know for sure."
WQCH Radio, 11/15/15:

"..LAFAYETTE CITY MANAGER DAVID HAMILTON SAID THEY NOW KNOW THE WAREHOUSE WAS HOLDING CALCIUM CARBONATE, WHICH WOULD EXPLAIN THE MILKY WATER APPEARANCE. IT'S RELATIVELY HARMLESS.
"THE PURPLE, HE SUSPECTS, WAS DYE LEFT OVER FROM THE FORMER CARPET OPERATIONS THAT USED THE BUILDING SINCE THE 1950'S. 'THAT COULD CONTAIN HEAVY METALS', HAMILTON SAID. 'WE PROBABLY WON'T KNOW FOR SURE UNTIL LAB TESTING IS COMPLETE, MAYBE BY TUESDAY'."
(As with the air issues, Hamilton should have said "it looks dangerous, assume it is until we know different" than to essentially say it's safe, maybe, but we don't know so don't worry about it. Saying the air and water were "safe" before anybody knew them to be such is borderline criminal. That said, city water does NOT come from the Chattooga River and never has.)
The EPA set up air quality monitors in several places around town and, due to "legitimate" resident concerns, called in a specialist to measure for asbestos. Within a day, that specialist verified asbestos WAS released by the fire but claim it's not likely to cause health problems due to the small amount of time and small amounts we're being exposed to, unless you were essentially standing inside the smoke as the plant burned.
Those who have existing respiratory problems are advised to visit their physician, and we're all still advised to stay indoors.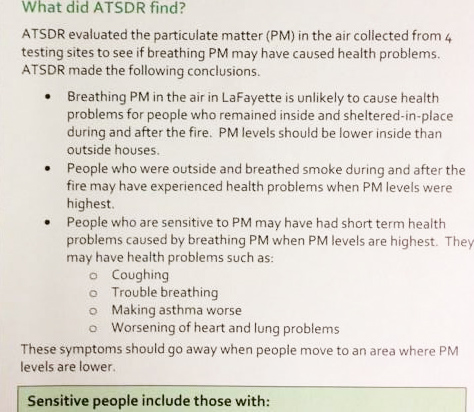 The EPA and city hosted a meeting at the library Tuesday afternoon to address community concerns. That gathering was attended by about sixteen people, all understandably angry about the situation.
Officials didn't present or say anything to the crowd as a whole, only addressed their individual concerns one on one. The few people who came were given a two-page handout, including the information depicted above, plus instructions not to eat dead fish from the Chattooga River.
Some in attendance felt like they weren't being told everything. Exactly what else needs to be said isn't clear, but considering the lack of transparency so far more information probably won't be forthcoming.









Hutcheson's lawyer/trustee Ronald Glass claims Prime Healthcare never made a formal bid on the closing facility. But that contradicts what Prime itself is telling the media.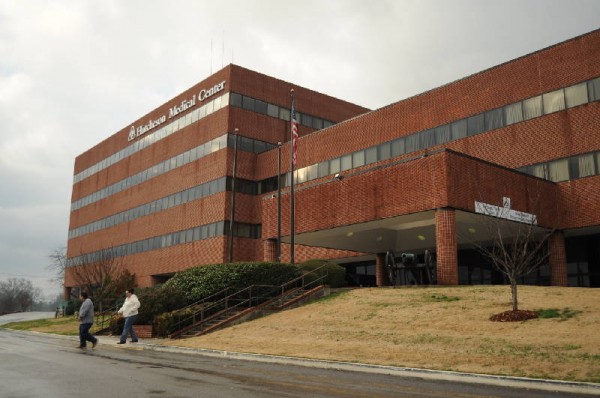 Per one healthcare industry publication, Prime DID make an offer on Hutcheson over a week ago and is willing to buy the whole place – minus Parkside Nursing Home, which has another buyer.
Local sources at Hutcheson say Prime's largest offer was about $20 million. The same leaks say ApolloMD Group out of Atlanta, which took over Hutcheson's ER earlier this year, has also bid. (Apollo has some.. leadership issues that are concerning. Hopefully Prime will win out over them if those are the only two making offers.)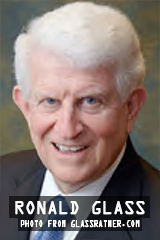 Bids still have to be approved by bankruptcy lawyers, judges, and creditors holding out for more money – which may be why Glass and hospital administrators are claiming Prime didn't make an offer.
If the trustee and hospital officials admit they got a bid and rejected it because Regions Bank wants more money, while employees and patients twist in the wind waiting for the place to close, they're going to be crucified. But if they hold out and claim nobody's made a bid, they can continue wheeling and dealing with less public pressure right up to the deadline.
We'll likely see them wait for a bigger offer from Prime, Apollo, or some other entity right until the last minute and then take whatever they can get right before the lights go out.
The Chickamauga Family Practice property will still be sold to the City of Chickamauga. That deal is set to be signed next Tuesday in Dalton.
One bit of good news: Some Hutcheson employees who weren't paid last Friday did finally get their checks Tuesday, only four days late.



Shaina Layne Hughes has been extradited to Tennessee from Gordon County, facing charges related to the murder of Peyton Hogan in Chattanooga last Friday.

The barely-18-year-old was picked up Friday in Resaca and held for an unrelated warrant in Chattooga County. Two others with her, including fellow murder suspect Quincy Lenail Goodine, were visited by police after an incident of domestic violence involving a runaway 15-year-old.
Hughes, originally from LaFayette, tells investigators she was present when Hogan was killed but didn't have any role in the killing. Police say other witnesses claim she (and possibly the same 15-year-old) lured him to his death over Facebook with promises of sex.
The killing took place in Chattanooga around 4 AM Friday, and they were in jail down in Gordon County for something else before lunch on the same day. Because they're stupid.
So let that be a lesson to you: If you're going to (allegedly) kill somebody, don't hang out with runaways and don't get involved in a dispute that attracts law enforcement attention.
Hughes will be in a Hamilton County court next Tuesday.



In response to French terror attacks, Gov. Deal joins leaders of several other states in proclaiming Georgia will not accept any more refugees from Syria.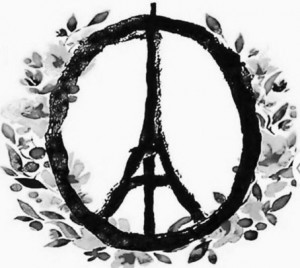 He also demands refugees already in the state – some 59 people – be further screened.
It's unclear what authority or power the Governor actually has to do anything about immigration/resettlement, or how people coming from a third-world country involved in a major war should be "screened," but he did take the position many of his constituents have been asking for.
Deal has also ordered flags over state buildings be flown half-staff until Thursday night, in honor of those killed in France on Friday – one thing he actually DOES have the authority to do.



Recent local arrests, November 9-15.


131 students at LHS are dual-enrolled at college (and/or tech school) while taking classes in high school.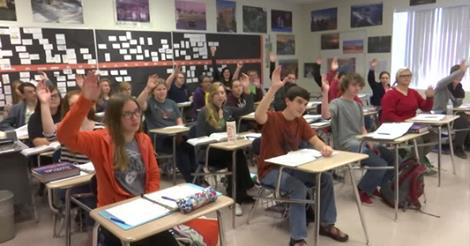 After they graduate they'll start college as sophomores with a year or more of higher education already behind them.
Dual-enrollment program has also been popular in Dalton.


Georgia requires many professionals to be licensed by the state, including dentists. Unfortunately the state rarely does anything to those licensed professionals when they commit bad actions.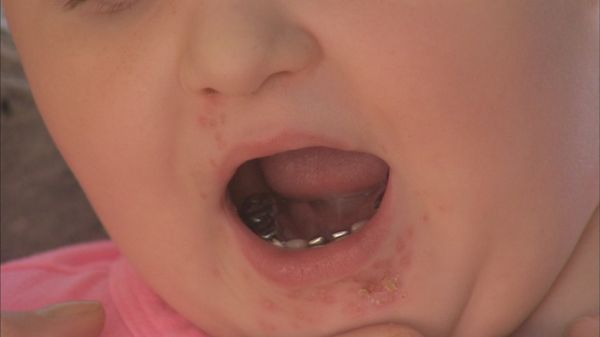 Georgia Board of Dentistry is essentially "toothless" to punish dentists who abuse patients.
"The Georgia Board of Dentistry says it gets about 400 complaints a year. So far this year, the board has disciplined 11 dentists because of substandard or unnecessary care. Most of the dentists received probation. The average time lapse between an incident that generated a complaint and board action is four years, according to the Channel 2 review."
In other words, the Board of Dentistry is useless for anything except generating licensing revenue.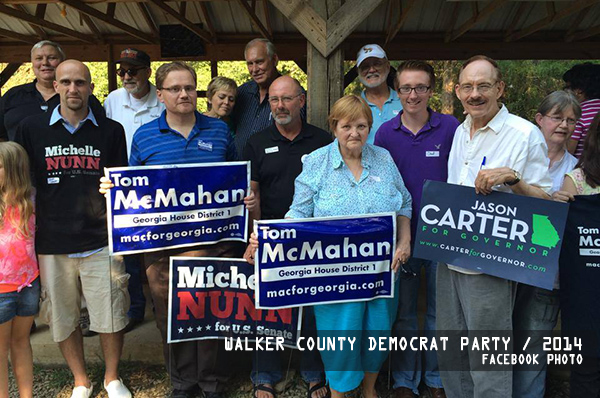 Walker County's Democrat Party, what little remains of it, will meet this Thursday evening, 7 PM, at Dari Dip.


Georgia legislators, including Jeff Mullis, have mixed meetings about fixing the HOPE scholarship with meetings about expanding legalized gambling in the state.
Don't be fooled. Expanding gambling is just about money, doing the bidding of casino and horse betting companies whose lobbyists are making friends with state leaders.
Glomming education onto the conversation about casinos is just a means of convincing voters to support changing the state's gambling laws – something economically bad for mainstream Georgians.
State law places SOME restrictions on lobbyists giving things to legislators, but they can feed them all day long during meetings and conferences. Senator Mullis and some of his colleagues are growing fat(ter) on the largesse of these casino and betting outfits, and you can bet they know exactly who's picking up the check.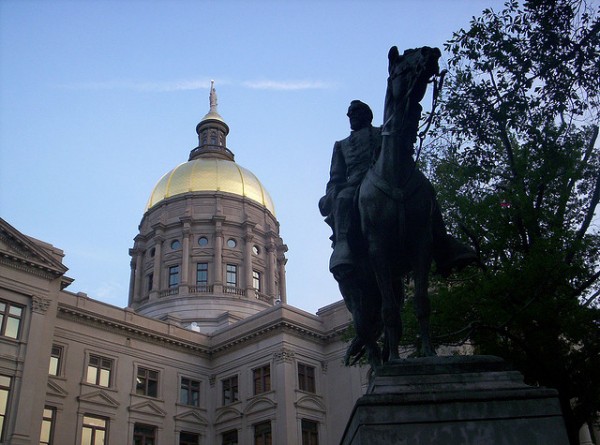 The legislature is considering a ban on those "daily fantasy" sports sites, but they're not doing it out of ethical concerns – they're doing it because casino lobbyists are asking them to.
Casinos don't like competition, and they're making elimination of competitors like Draft Kings a condition of their expansion into Georgia.
Gov. Deal says he won't support casino gambling expansion. Unless they agree to pay more taxes, which they will.
"'This is not something I view as positive. I do not think it improves the quality of life for our citizens. And in my opinion it has very little redeeming value.'
"Deal left open the possibility he would change his mind, but only if the industry agreed to a significantly higher tax rate than the 12 percent currently proposed."
So it's bad, bad, terrible. Awful for the people of Georgia! Unless they'll give the state more money, then it might be OK.
Once gambling IS expanded (and there's little doubt it will be with all this money flying around), what will actually happen? What kind of economic impact can we expect?
Don't get your hopes up for anything positive.


What happens when unadopted foster kids in Georgia "age out" of the system? All too often they end up homeless.
The state has changed its foster care rules, even expanding the age for foster care from 18 to 21, but many still have a hard time as adults without the safety net of family support.


Georgia Supreme Court will soon hear the case of a KKK group whose request to "adopt a highway" was rejected in 2012.
The International Keystone Knights of the Ku Klux Klan sued Georgia, GDOT, and the governor for rejecting its offer to clean up a section of highway 515. Their case is being aided by the ACLU.
Until the matter is settled, Georgia isn't allowing ANY new groups to sponsor sections of roadway for cleanup.


For today's links and any breaking news, follow the Underground on Facebook or Twitter.