2015
11.25
LU will be on break for Thanksgiving through next Monday. the next Update will be posted Tuesday, light posting on Facebook through the weekend. Happy Thanksgiving.

Naomi rocked by another murder, this one apparently the result of domestic violence.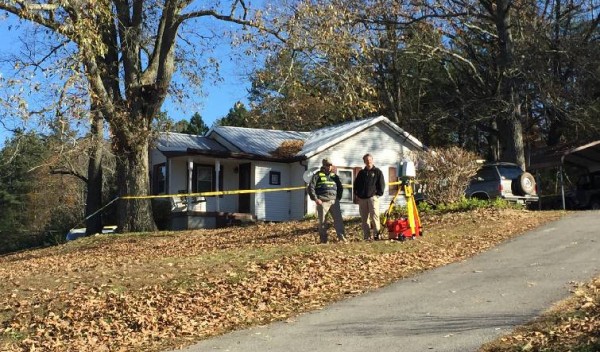 Per investigators, Steven Denson shot his wife Christy during an argument last Thursday or Friday, then dragged her remains to bed and left her there for several days while he went about his business. He invited a neighbor over and showed HIM her body.
That neighbor called the law. Deputies got a warrant and found Christy Denson, age 37, dead but Steven had fled. He returned to the neighbor's later on Sunday and was then arrested for murder. The Sheriff's Office told media he confessed the shooting to them after going into custody.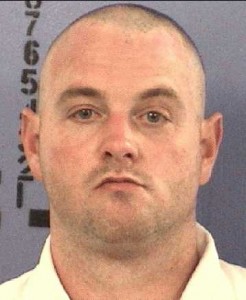 One report says Ms. Denson asked for time off her job last Wednesday for unspecified reasons. A co-worker of Christy's at United Synthetics tell LU she was not at work Friday, which is when the murder is thought to have occurred.
41-year-old Denson previously spent time in state prison for meth and has previous arrests for battery and cruelty to children – charges normally associated with domestic abuse. He says the shooting was an accident, a claim the Sheriff's Office openly questions.
Thanksgiving for the Denson family, on both sides, will never be the same again.





This week may be the last for Hutcheson, as last-minute legal efforts to postpone shutdown and layoffs have been denied by a bankruptcy judge.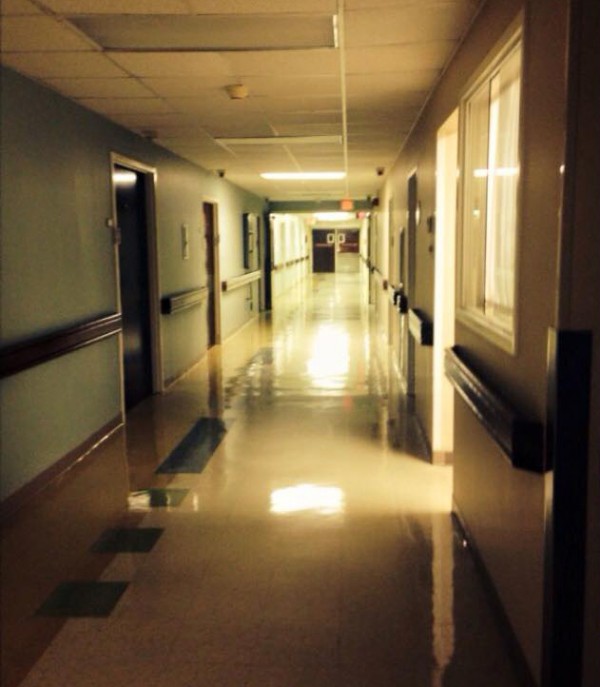 Monday bankruptcy trustee Ronald Glass ordered the dying hospital to begin laying off its remaining few hundred employees ahead of the 12/4 shutdown date. Glass demanded the hospital stop taking new patients after this week and plan to lock the doors on its ER and cancer center by midday on December 4th.
Attorney Stuart James, the latest high-dollar lawyer Walker County is paying for, accurately argued that a closed Hutcheson with no employees has almost no value versus one that still operates. He asked a judge to postpone layoffs until December 21st to facilitate a new owner coming in after the December 3rd auction.
A lawyer for Catoosa took a different approach: Hutcheson and its properties cannot be sold to pay down debts because they belong to the people of Walker, Catoosa, and Dade. (Not much of an argument. The properties stopped belonging to us when our elected leaders agreed to use those properties as collateral for loans they knew could never be repaid.)
The judge in Rome listened to the last-minute arguments of every side, and ultimately ruled that Glass' shutdown orders should stand since the hospital's debt is growing by the day and Regions Bank, owner of a majority of that debt, is calling the shots.
The decision to close Hutcheson could put its low-dollar buyout bids at risk. A $7 million bid from Prime Healthcare and a yet-unspecified bid from ApolloMD are both contingent on the hospital being open, having employees, and still having a state-issued Certificate of Need. Without employees or a certificate there's not much AT Hutcheson to buy except outdated equipment and an ancient building in need of expensive upgrades.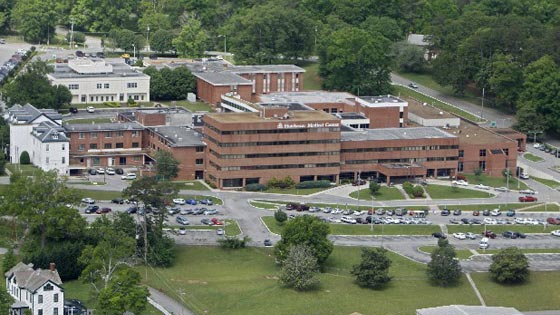 Those offers are probably the best Hutcheson will get, and likely will get a lot less during next week's auction, but the offers haven't been accepted yet because Regions Bank (again, calling the shots) and Erlanger (which owns most of the debt Regions doesn't) won't accept either of them OR a $7.2 million offer on Parkside Nursing Home from Maybrook Healthcare.
If no bidders emerge, Regions is entitled to take Hutcheson's surgical center on Battlefield Parkway, a site they may think is worth more than the potential $14 million offer for the entire hospital. Erlanger is still fighting for a claim on the main hospital property and nursing home, which were collateral for its 2011 Hutcheson loans, before the properties are auctioned.
Total Hutcheson debt is now approaching $90 million, growing by at least $2,000 a day with a $400k late fee every month it's not paid – which is why it should have been closed a year ago. By next week, it finally will be – but at the cost of extra tens of millions.
When all this is said and done, any debts not satisfied by selling Hutcheson's properties will still fall on the taxpayers of Walker County.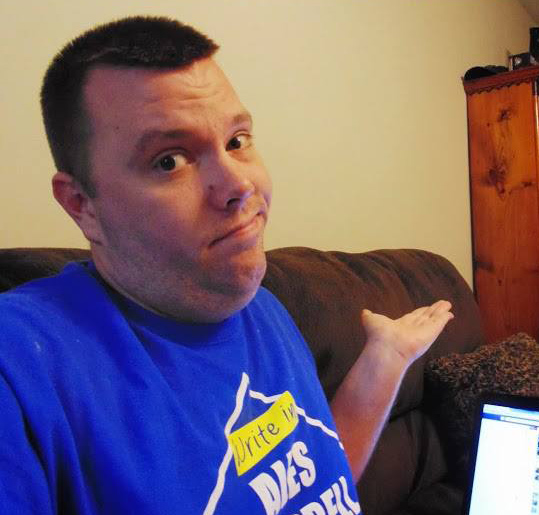 Commissioner candidate Lonnie Henderson says if he's elected he'll refuse 25% of the job's huge salary and commit to a two-term limit, and challenges his opponents to make the same vow.
If he wins he'll hopefully be the LAST sole commissioner and neither of those promises will matter.
More on that vow and reasons for choosing the Democrat party, from the candidate himself…


LaFayette only gets a tiny slice of the county's SPLOST tax money, but is wisely applying what it DOES get to road work – primarily prep for repaving South Chattanooga Street. The city is also investing money in striping streets already repaved.
WQCH Radio, 11/10/15:

"THE LAFAYETTE CITY COUNCIL HAD THE RENOVATION OF SOUTH CHATTANOOGA STREET IN MIND, AT THE NOVEMBER MEETING. THEY APPROVED TWO PROPOSALS:
"ONE: AN APPLICATION TO HAVE ALL STATE HIGHWAY FUNDS FOR THIS YEAR, TRANSFERRED TO BRIDGE WORK UNDER CHATTANOOGA STREET. ALMOST 72-THOUSAND DOLLARS.
"AND TWO: APPROVAL OF 'IN-HOUSE' WORK TO MOVE WATER LINES UNDER CHATTANOOGA STREET FROM HENDERSON TO WEST MAIN.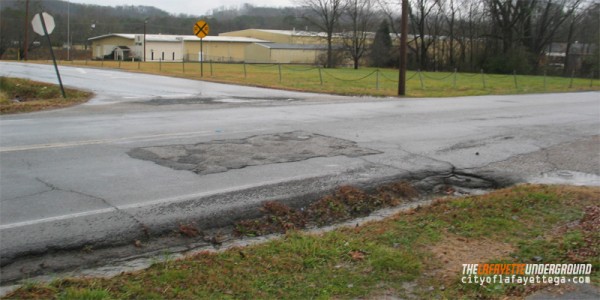 "COUNCILMAN BEN BRADFORD SAID THE UTILITIES COMMITTEE HAD JUST MET ON THE LATTER SUBJECT, AND WITH CITY WORKERS DOING THE WATER LINE WORK, THEY HOPE TO SAVE AN ESTIMATED 1-MILLION DOLLARS ON THE PROJECT.
"COUNCIL AUTHORIZED THE WATER DEPARTMENT TO SPEND UP TO 50-THOUSAND DOLLARS ON THAT FIRST PHASE OF WATER LINE WORK, AS FAR AS WEST MAIN. THE CITY'S PLAN IS TO MOVE ALL UTILITIES OUT FROM UNDER CHATTANOOGA STREET BEFORE IT IS RE-PAVED SO THAT FUTURE UTILITY WORK WILL NOT REQUIRE CUTTING IN TO THE PAVEMENT. THE CHATTANOOGA STREET PROJECT IS BEING FUNDED LARGELY BY SPLOST FUNDS.
"THE COUNCIL ALSO APPROVED THE LOW BID TO HAVE ALL STREETS THAT HAVE BEEN PAVED OVER THE LAST YEAR, STRIPED AND LINED FOR SAFETY. THAT BID TOTALED $10,769."
LaFayette is supposed to get around $3 million from the current SPLOST tax and is putting every bit of that, so far, into road work. Cherokee Street and Probasco first and now South Chattanooga St. The city is also putting non-SPLOST money from the general fund and some state money into road work.
Compare that to the county, which already got $19 million from SPLOST and hasn't spent a penny of that OR general fund money on roads, wasted it all, and whines about having no money.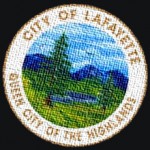 In somewhat related news, the council has also adopted a new set of rules for employees regarding how they use social media at work.
The city also plans to let each department set up its own page for Facebook or Twitter in hopes of becoming more transparent.
We don't have a perfect city government and never will, there's a lot they could do better – but it is a far, far cry better than we have had in the past as a city, and miles beyond the dumpster fire of county government.



GA Secretary of State Brian Kemp, under pressure to resign after leaking 6 million voters' personal information, admits his office did the same thing three years ago with voter data from Oconee County.
He's hired an outside audit firm to check his office and its processes, a move similar to calling the fire department when the fire's already out.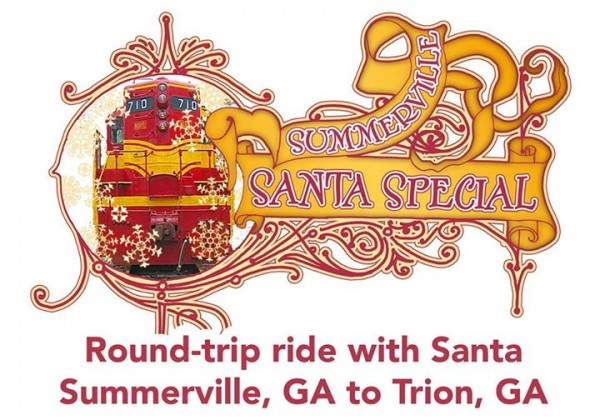 Beginning this weekend the City of Summerville and Tennessee Valley Railroad Museum will offer "Santa Special" train rides.
Train trips, using a diesel engine (not steam), will go from Summerville to Trion and back for $16. This Saturday and the next three Saturdays in a row.


Walker County arrests, November 16-22.


As you check those lists and shop for Christmas online over the next few weeks, don't forget about your friends at the LaFayette Underground.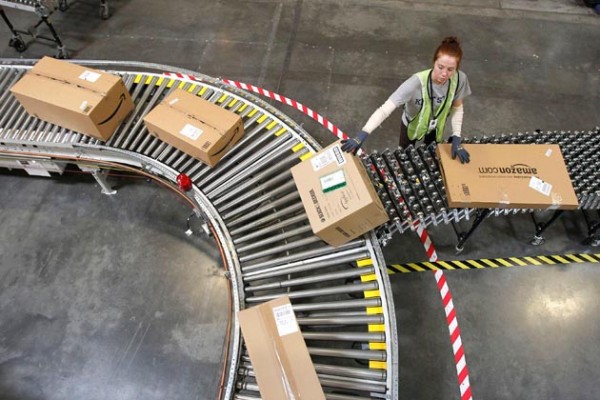 We don't want you to buy anything for us, just use this link when you shop on Amazon for others. LU gets back 4-6% of everything you spend when you go to the site through this address and it won't cost you anything.
That commission goes to cover the costs of Web hosting and other expenses that come up time to time, keeping the Underground running strong.
Thanks in advance for your support.
(Your neighbors who work at the Amazon center in Chattanooga also thank you.)
Speaking of thanks..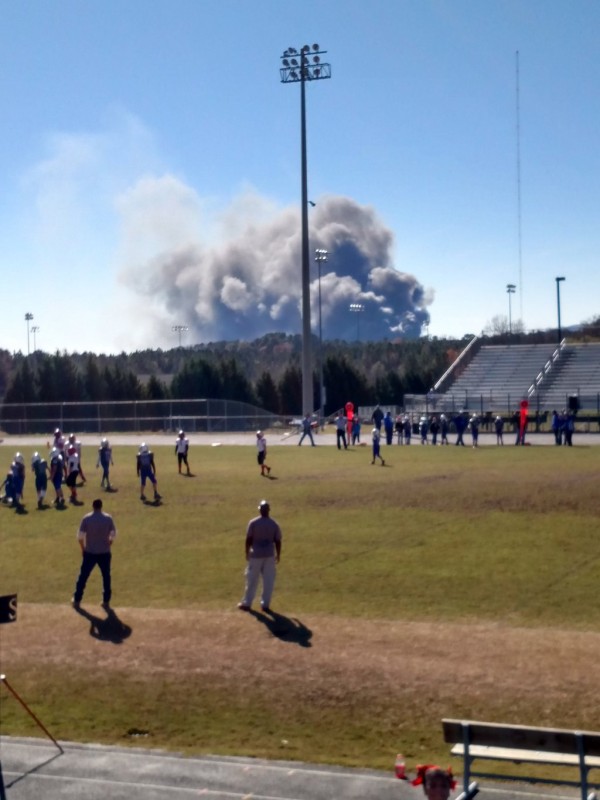 Thank you to everyone who contributed info, photos, video, and documents during the last couple of weeks, especially regarding the Barwick fire. LU got over seventy photos of the fire and aftermath (like this one by Derek Hatfield) through the efforts of folks like you.
Every day, fire or otherwise, The Underground runs on community help – photos, tips, and funding alike. We wouldn't be here if you weren't here, and out there, helping keep the community connected to itself.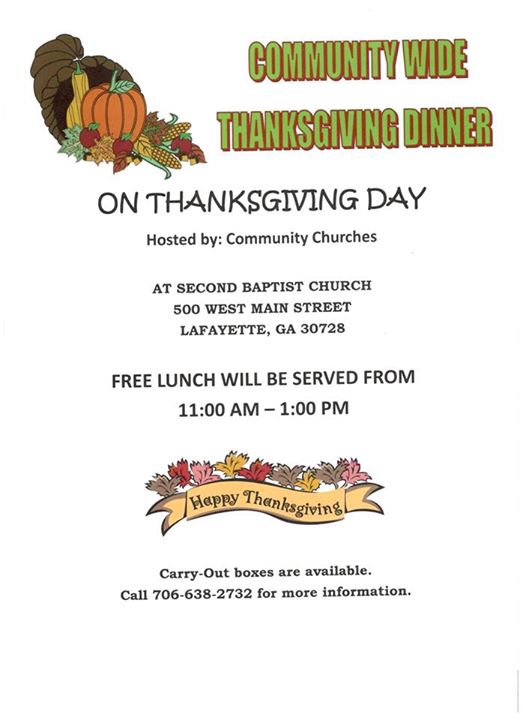 Second Baptist Church will host another community thanksgiving meal, Thanksgiving day 11-1.
There will also be a Thanksgiving meal at Mt Zion Church in Naomi, 12-2.


After testifying this week in the GE/Electrolux merger case, Electrolux's CEO realized he made a false claim about the giant company's competitors. Now lawyers on his side are asking to have the statement withdrawn.
High-profile case, which will decide who owns Roper and other GE Appliances facilities in the future, will probably last until next year.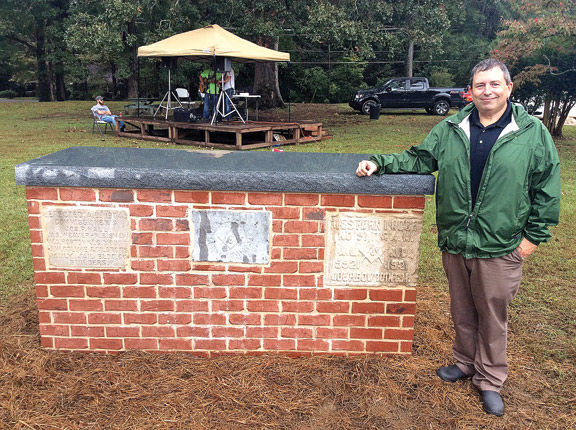 New permanent monument at Joe Stock Park features cornerstones from three buildings out of LaFayette's past: A long-demolished high school, courthouse, and jail.
Project was funded by local Freemasons.


A "citizen journalist" blogger from Roswell faces charges of obstruction and trespassing related to an August 2014 incident where she was arrested for making video of a state official speaking during a public event on private property.
The property owners and area cops say she was asked to leave private property and assaulted an officer; blogger Nydia Tisdale says public events involving public officials should be open for anyone to record, and accused the arresting officers of abusing her and deleting portions of her video.


Georgia launches a new campaign to help smokers quit the habit: "Nobody Quits like Georgia."
[Insert your UGA football jokes here.]


For today's links and any breaking news, follow the Underground on Facebook or Twitter.