2015
09.07
Tragedy struck a Kensington family Saturday afternoon when an 11-month-old died after being left more than two hours in a hot car.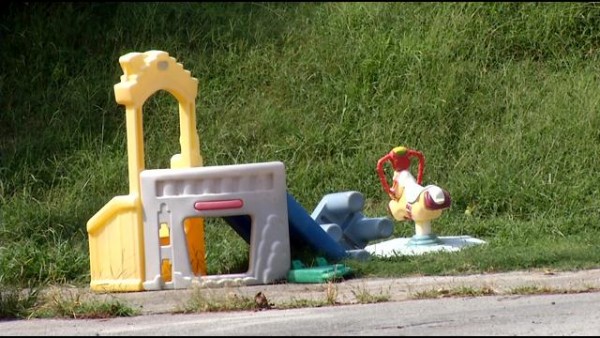 Per multiple news reports, the baby was taken to church by its grandparents while the mother – a nurse who works a night shift – was asleep. When they returned home around 3 PM the grandparents, an aunt, and another child all exited the vehicle and left the baby behind.
The mother woke up after 5 and realized what happened. She gave the baby CPR and called 911, all to no avail. He was pronounced dead at Hutcheson.
Walker County Sheriff's Office has ruled the death an accident, but is investigating how family members miscommunicated about taking the child inside. The baby's remains have been sent for autopsy, as required by law any time a child dies.
The 11-month-old was the 19th child to die in a hot car this year, but the first in Georgia – and the first one in Walker, ever, that we know of. Prayerfully also the last.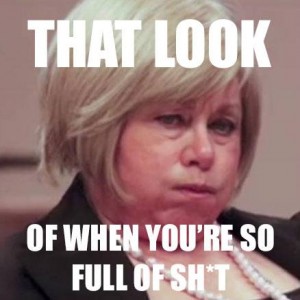 More on Commissioner Heiskell's latest financial shenanigans.
As usual, the Chattanooga Times gets to the heart of what's going on: another loan, to repay a loan, which was taken out to pay a loan. The deal will cost Walker taxpayers $10 million in interest over a twenty year period and puts the Civic Center and other buildings at risk if payments aren't made.
Heiskell says the plan will keep her from raising taxes, then immediately admits there will be a new tax from the Development Authority to pay for this non-raising of taxes.
WQCH Radio, 09/05/15:

"THE DEVELOPMENT AUTHORITY HAS THE ABILITY, ACCORDING TO STATE LAW, TO COLLECT UP TO 1-MIL OF PROPERTY TAX WITHOUT HOLDING A REFERENDUM. AND UNLIKE COUNTY GOVERNMENT, WHICH MUST PAY BACK LOANS WITHIN THE YEAR, THE AUTHORITY CAN ENTER LONG-TERM DEBT, SUCH AS THE PROPOSED 20-YEAR BOND ISSUE…
The county is prohibited from taking on long-term debt outside of bonds, and can't sell bonds without voter approval. But the Development Authority CAN sell bonds without the voters, and can then levy a tax on the voters to pay those bonds back.
"THE CASH INFUSION FROM THE BOND SALE, IN ADDITION TO OTHER INCOME SOURCES – SUCH AS THE SALE OF THE COUNTY AMBULANCE SERVICE – WITH ALLOW THE COUNTY TO PAY OFF A 10-MILLION DOLLAR 'LINE OF CREDIT' WHICH IS DUE BY THE END OF THIS YEAR. ALMOST 5-MILLION OF THAT MONEY WAS USED TO HELP HUTCHESON MEDICAL CENTER, WITH THE REMAINDER DRAWN-DOWN TO FUND GENERAL OPERATIONS OF THE COUNTY. IT WILL ALSO FUND AN ESTIMATED 5.2 MILLION DOLLARS FOR WORK ON THE BUSINESS PARK AT NOBLE, IN PREPARATION FOR IT'S FIRST INDUSTRY: AUDIA INTERNATIONAL.
$5 million of the short-term loan being repaid by this 20-year deal was dumped into the county's general fund, where it went to buy the Stearns Bank building and operate money-losing Mountain Cove Farms. Mountain Cove Farms will now be transferred, on paper, to the Development Authority so its losses won't show up on the county's financial reports. But it'll still be operated by the county as usual.
"THE DEVELOPMENT AUTHORITY WILL HAVE THE ABILITY TO SELL, LEASE OR OPERATE MOUNTAIN COVE FARMS, IF THE FINANCING PLAN IS APPROVED. COMMISSIONER HEISKELL SAID THE AUTHORITY WILL ALLOW THE COUNTY TO CONTINUE OPERATING MOUNTAIN COVE FOR SPECIAL EVENTS – SUCH AS THE UPCOMING COUNTY FAIR – AND AS A WEDDING VENUE.
"THE COMMISSIONER TOLD WQCH NEWS EARLIER THAT SHE PLANNED TO CUT THE COUNTY BUDGET BY 1.5-MILLION DOLLARS, BUT UPDATED THAT INFORMATION THURSDAY, SAYING THE BONDING AGENCY WOULD NOT ALLOW THAT REDUCTION.
"AGAIN, ACCORDING TO THE COMMISSIONER: THE NET INCREASE TO PROPERTY OWNERS WILL BE A 1-MIL INCREASE IN TAXES WHICH WILL GO TO PAY-OFF 20-YEAR BONDED DEBT THROUGH THE WALKER COUNTY DEVELOPMENT AUTHORITY."
The deal is still technically not done until a "public" hearing is held on September 15th at the Courthouse Annex. But according to the Walker County Messenger, members of the "public" who show up next Tuesday won't be allowed to speak, only listen.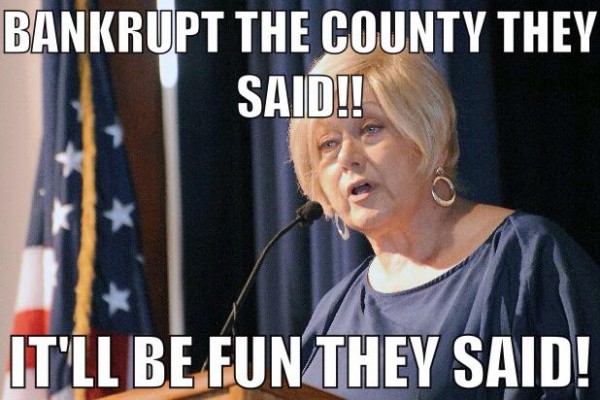 Heiskell isn't just ignoring the public at large, she's ignoring her own Walker County Republican Party. The party voted back in the spring to have Heiskell publish a line-item budget, but she tells the Times Free Press she doesn't care what they say:
"Despite a resolution earlier this year at the Walker County Republican Convention, Heiskell said she will not release a line-item budget for the fiscal year that begins next month.
"Heiskell said she is not worried that her budget will upset the majority of the local Republicans."
(Keep that in mind when you're voting along party lines and blindly checking boxes for the R candidates.)
Heiskell also admits to the TFP she doesn't really stick to a budget or hold her departments to budgets, either:
"..Heiskell she also doesn't want to have to approve budget amendments every time county agencies spend money differently than they planned to at the beginning of the fiscal year. 'That happens a lot,' she said."
That kind of fiscal responsibility is how we got to the point of needing a 20-year loan pushed through the back door to pay one year's operating expenses. Now Bebe's mortgaging away the next two decades so she doesn't have to directly raise taxes before next year's election.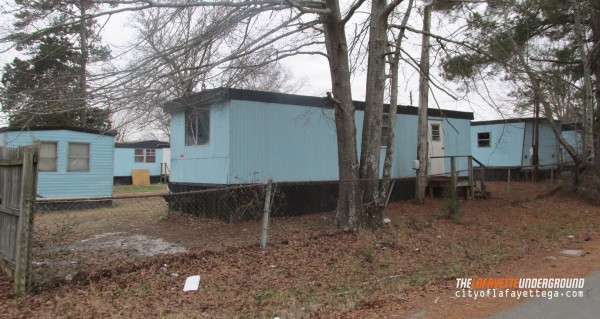 The owner of a Rossville trailer park has stepped in to help remaining Pear Pine residents in LaFayette move out of their condemned, waterless, dilapidated homes.
LU has also heard that at least one local church has finally stepped up to help residents transition into alternate housing.


An armed robbery was reported at a Summerville gas station Saturday night. Pure Stop convenience, on GA 114 past Summerville, was held up by two white men.
No one was injured in the robbery.


Walmart continues to be the center of crime in the known world. Here are six people recently arrested at the LaFayette store for trying to take stuff they didn't pay for: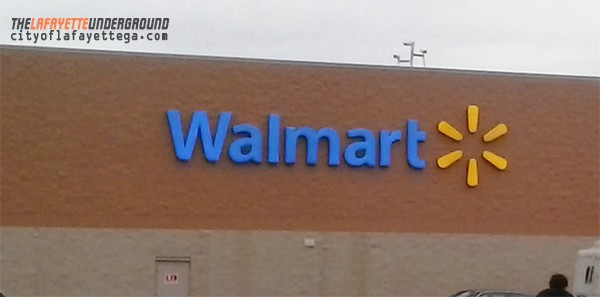 Mari Ruth Limbough-Pence, accused on August 20 of shoplifting $95 in merchandise. (Limbough was arrested in March for drugs.)
Leonard Parker Cook arrested August 22, accused of taking $42 of random items like a DVD, an air conditioner refill kit, and headache pills.
Thomas Scott Cross of Rossville picked up on August 28th. He allegedly took a bandana, a knife, and deoderant – which he used. He had visited his probation officer earlier in the day.
Colleen Kruger Bird paid for her items on August 28, then went back to get more stuff she didn't pay for. She slipped out the back door, allegedly, with $232 of various items including a vacuum.
Bird said she got distracted and forgot to pay, but she was already banned from Walmart for doing the same thing previously. She got a charge of shoplifting AND trespassing for coming back on store property.
And finally: Jessie James Stinnett and Kristin Niecole White went to jail August 30th after store employees allegedly saw Stinnett slip a bottle of Turtlewax into his pants. When searched he and his friend were found to also have razors, hair care products, and more deodorant hidden on them. White was banned from ALL Walmarts last year, so in addition to the shoplifting charges they both get, she's also got a trespassing charge.
Don't be stupid.


If all those Walmart arrests weren't enough for you: the latest Walker County jail report.
Everybody who went to jail in the county, August 27-September 2.


Friday night the Ramblers played Gordon Lee's Trojans, losing 41 to 7.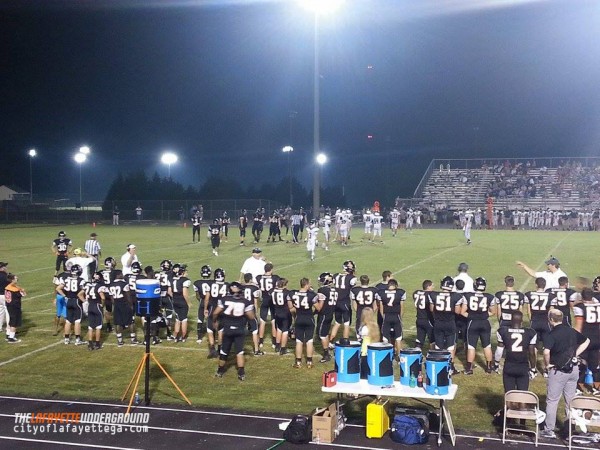 Ramblers are now 1-1 for the season, GL is 2-1. Chattooga beat North Murray 32-16 at home, they're 2-0 for the season. Ridgeland and Trion were both off.
LaFayette will face Trion this Friday on the road.




LU has heard recently of many, many people in Walker concerned about their property being reappraised for taxes, as part of the Commissioner's attempt at raising taxes without telling anyone.
New state laws give homeowners more rights in regards to appealing those tax appraisals and getting information about why their property values were changed.
Educate yourself, then act accordingly.
"Effective January 1, 2016 the taxpayer can request certain information on how the board of tax assessors arrived at the new assessment value. There are now penalties if the board of tax assessors does not respond or responds with less than candid information within ten business days."
That's going to be the most help in Walker. How the heck did you determine my house is worth MORE now that you've bulldozed all the trees and built a chemical plant next door to me?


LU Music Monday. This week: "Let It Burn" – an excellent track from LaFayette's own Channing Wilson.
Enjoy.
(This specific song isn't available on Amazon, but you can download an album of Channing's previous songs here.)
LU is still looking for more local Music Mondays artists to highlight. If you've got a song on YouTube, Amazon, SoundCloud, and you'd like some attention, e-mail lu @ lafa.ga.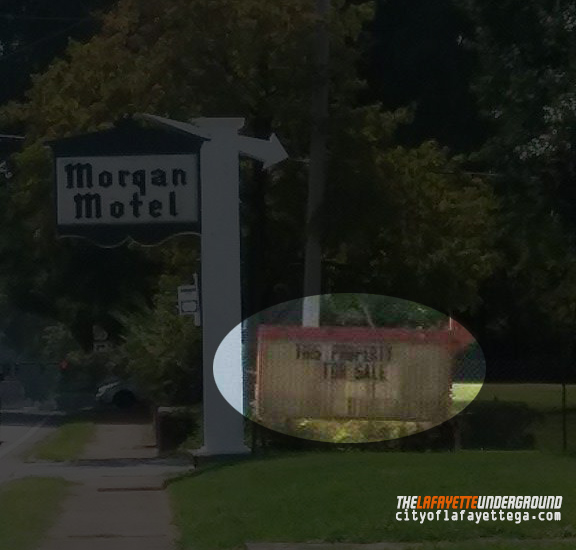 For sale: one outdated, run-down, filthy, crime-attracting motel. Please see M Patel.


An "anonymous donor" raised $2,600 to pay for disadvantaged kids to attend Chattooga's county fair last weekend.
That amount was matched by the fair ride company, meaning kids who otherwise would have been stuck at home got $5,200 of free fair rides and food. Benefitting kids were picked by DFCS and school principals.
Walker County's fair will be weekend after next, but don't expect to see the same thing happen here.


Ashley Diamond, a formerly male (now female) state prison inmate, was released last week – less than four years into a 12-year sentence for burglary and two months before (s)he was eligible for parole.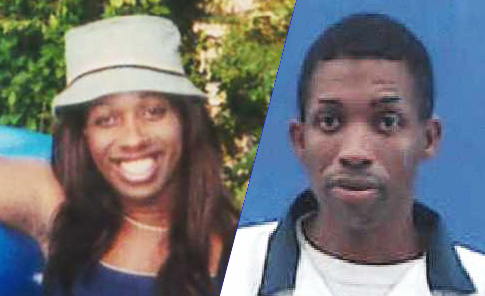 Diamond – who sued the state for failing to protect him/her from abuse, putting him/her in a men's prison, and prohibiting him/her from taking hormone treatments or dressing as a woman inside the prison – was put out of Augusta State Medical Prison on Monday and went back to family in Rome.
"Talking by phone on Monday from her mother's porch in Rome, Ga., Ms. Diamond said she thought her early release was largely 'a way for the department to throw their hands up at my situation and escape responsibility for being a provider of care for me, and as regards to my safety.'"
"..California recently released a transgender inmate, Michelle-Lael Norsworthy, after a federal judge ordered the state to provide gender-reassignment surgery for her. At the same time, California agreed to provide such surgery to another inmate, Shiloh Quine, who is serving a life sentence without the possibility of parole.
"Last year, Virginia paroled Ophelia De'Lonta while the courts were evaluating her request for gender-reassignment surgery."
Not to dismiss the situation, but this sounds like a good way to get out of jail. It sets a precedent other inmates might take advantage of. "Hey state, I need a $300,000 surgery to have my genitals flipped inside out and if you don't pay for it I'll sue." *gets released early without explanation*


First it was the students, now the parents.
A dad in Ware County has been contacted by his child's principal and told he's no longer allowed to have a Confederate flag on his vehicle while picking up his daughter.
The school threatens he'll be charged with trespassing if he shows up on campus with the flag again.


For today's links and any breaking news, follow the Underground on Facebook or Twitter.