2015
09.10
Today at 3, Commissioner Heiskell will open bids for the county ambulance service during her irregularly scheduled Thursday business meeting. She will then decide which of three reported bidders will get to buy the ambulance service equipment and territory.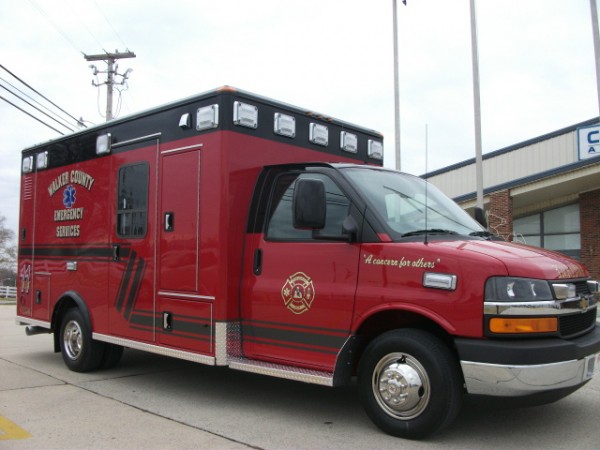 Sources tell LU two of the bidders are Puckett EMS and DeWayne Wilson's Angel Medical. Angel is the service provider in Catoosa, Puckett is the contractor in Dade.
(Another source claims to have seen Puckett employees inspecting the county's equipment and overheard them discussing plans to sell off half of it – but that's from a single unverified source so you can take it or leave it.)
Both companies are for-profit entities, and they'll likely be buying the ambulances and equipment for a lot less than Walker has invested into them.
No word on who the third bidder might be. This afternoon we should find out who bid, and likely know which bidder will take home the prize.


Saturday night two men robbed a gas station in Summerville, as previously mentioned. Early Sunday morning another gas station in Flintstone was also held up and robbed at gunpoint – and those suspects appear to be the same men.
(The video runs forever, the part you want to see starts around 7:15. It's all done by about 8 1/2 minutes in.)
If they were in Summerville and Flintstone, they would have traveled through LaFayette or a nearby neighborhood. Watch the video and contact the Walker or Chattooga sheriff's offices if you know who they are or know anything about them. This video has sound so you might recognize a voice.
UPDATE: Summerville PD says suspects MAY have been captured. No details so far.



Jim Hill of Rossville asks the same question many have been asking for years: Why won't Steve Tarvin and Jeff Mullis do what has to be done so Walker County can vote on the broke, antiquated sole commissioner system that has empowered Bebe Heiskell to run the county off a cliff?

Last winter Tarvin, Mullis, Rep. John Deffenbaugh, and the Walker County Republican Party were all delivered copies of a petition signed by 2,045 Walker County taxpayers asking that we get a vote on this issue, and none of them have yet to even acknowledge getting it. Now we face another tax increase and decades of government debt.
Their silence speaks volumes.


Speaking of tax increases and debt: The hearing to give final approval to the Development Authority plan to put Walker County citizens into debt slavery through 2045 will be next Tuesday, September 15th, at 9 AM.
More on THAT soon.

Sheriff Wilson says the infant hot car death last weekend was seemingly a result of "miscommunication" between family members.
The grandparents and aunt all thought the child had been taken inside and put down to sleep; autopsy results show the child did die of heat with no other contributing factors.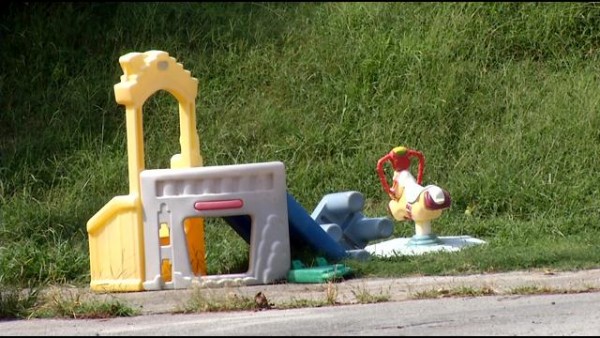 In response to the tragic death, authorities remind parents and caretakers to double and triple check car seats before going inside.
(As an aside, the surge in hot car child deaths is directly related to parents being told to put their kids in the back seat, which is a direct result of airbags being mandated in cars.)
The article linked above mentions a car seat that has alarms on it for when a child is left behind. Here's the most popular one, but it costs over $200.
Editorial piece on kids left in hot cars, also from Channel 3 and David Carroll.
The tragic story was on CNN, now it's made it to People Magazine. Hopefully if nothing else comes of this, the attention will at least make other people think and keep this from happening to some other child somewhere.



Tim Brumlow and Trevor Wiley back in the arrest reports. They were arrested together for home burglary in March, now they're nailed for drugs.
WQCH Radio, 09/08/15:

"A 17 YEAR OLD FROM LAFAYETTE WAS CHARGED WITH THEFT BY TAKING A VEHICLE – AND DRUG POSSESSION – LAST THURSDAY.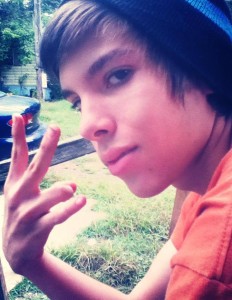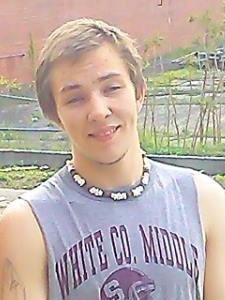 "LAFAYETTE POLICE SAY TIMOTHY LEVI BRUMLOW [left] TOOK A FRIEND'S CHRYSLER TOWN & COUNTRY VAN WITHOUT PERMISSION AFTER ASKING FOR THE KEYS – PURPORTEDLY TO 'LISTEN TO MUSIC'.
"POLICE ISSUED A LOOKOUT FOR THE STOLEN VEHICLE, WHICH WAS LATER RETURNED TO THE MAN'S DRIVEWAY. BRUMLOW HAD BEEN STAYING WITH THE MAN AT HIS STILES ROAD HOME, AND WHEN POLICE ENTERED THE RESIDENCE TO ARREST THE TEEN HE AND A FRIEND WERE CAUGHT INSIDE WITH DRUGS.
"17 YEAR OLD TREVOR HAMILTON WILEY [right] TOLD POLICE HE THOUGHT THAT BRUMLOW HAD PERMISSION TO DRIVE THE VAN, SINCE HE HAD THE OWNER'S KEYS. HE SAID THAT BRUMLOW HAD DROPPED HIM OFF AT CARRIAGE HILL APARTMENTS AND DROVE AWAY FOR ABOUT 15 MINUTES, BEFORE RETURNING TO PICK HIM UP. THE POLICE REPORT STATES THAT BRUMLOW HAD CALLED THE VAN OWNER WHILE THE TWO WERE RIDING, BEGGING HIM NOT TO CALL POLICE.
"BRUMLOW WAS CHARGED WITH THEFT, POSSESSION OF METHAMPHETAMINE AND POSSESSION OF MARIJUANA. WILEY WAS CHARGED WITH POSSESSION OF LESS THAN AN OUNCE OF MARIJUANA."
Brumlow has been mentioned on LU thrice before, two times for stealing from relatives and once for a home burglary. He broke into a house, allegedly, with Mr. Wiley. This time he got Wiley sucked into vehicle theft and got him busted for drugs.. Trevor's not an angel and he had pot on him but Brumlow is bad company, it seems.
And Brumlow had a lot more drugs than Wiley, per police.
Trevor: find some new friends.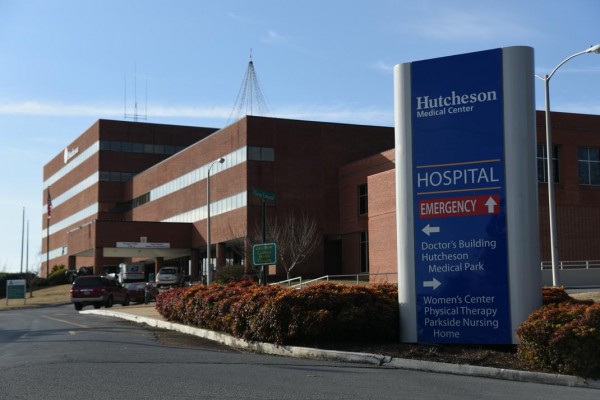 A lawyer representing Erlanger says they're OK with Hutcheson being sold to a third party if they can get a "reasonable portion" of the sale price. Erlanger admits they'll never get back the $30 million-plus that Hutcheson owes them, considering the hospital's value and its other creditors.
But Erlanger's attorney says they doubt there's actually a buyer, as CEO Farrell Hayes claims, because the debt structure requires Hutcheson be bought by another non-profit instead of a hospital chain.
He adds that they wouldn't have to foreclose at all if the counties would cooperate with debt payments.


LaFayette has spent $13,000 upgrading radios in police cars so LPD officers can communicate more reliably with each other.
Apparently the city's car radios haven't been working for a decade, leaving officers with low-power handheld radios – until now.
(The city could do a lot more if we hadn't taken half the SPLOST money and flushed it down a toilet at the county level.)


Rebecca Leigh Standring went to jail in late August for walking into traffic and behaving bizarrely on East Villanow. She was suspected of having drugs in her system and sent to Rome to answer a warrant there.
Carolyn Jean Goins, 67, arrested for being so drunk she was "rolling around" in the middle of Glencoe St.
Plus: Jail report for August 31-September 6.
Barnes, Kilgore, Reese, Moore, Wallin, Parnell, and many many more.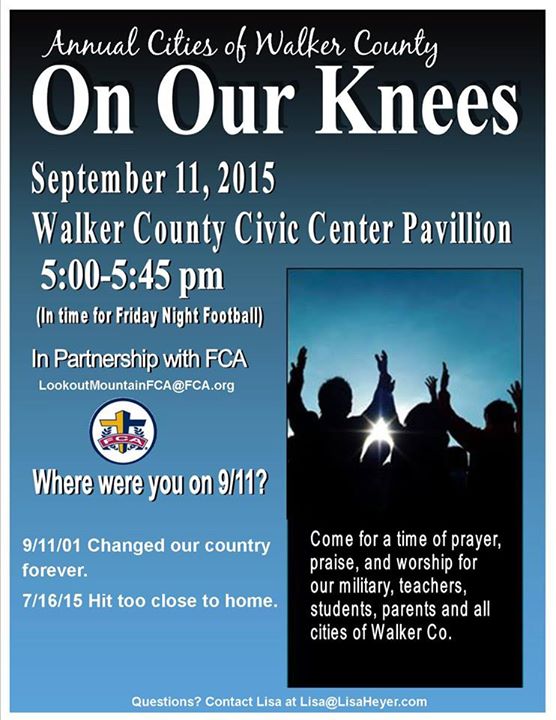 There will be another joint worship service / prayer service commemorating 9/11 tomorrow at 5 PM, outside the Civic Center.
And like all good prayer/worship services it's timed to end before football. Priorities, yall.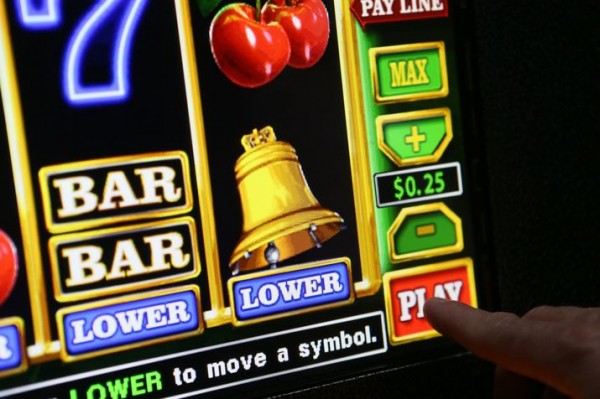 Georgia Lottery only has ten inspectors to check video gaming machines all over the state.
Lotto will now work with the GA Sheriff's Association (headed by Steve Wilson) to increase gambling machine inspections.
Will this keep citizens "safer" or just give deputies more opportunity to throw their weight around?
We can't trust the deputies in SOME places to keep women safe from abusers or collect money for kids without stealing it, so why would anybody assume they can fairly police gambling machines?
All the gas stations with illegal machines have to do now is hire off-duty officers to provide them with "security" and they'll be safe from prosecution.


Meanwhile in Ringgold…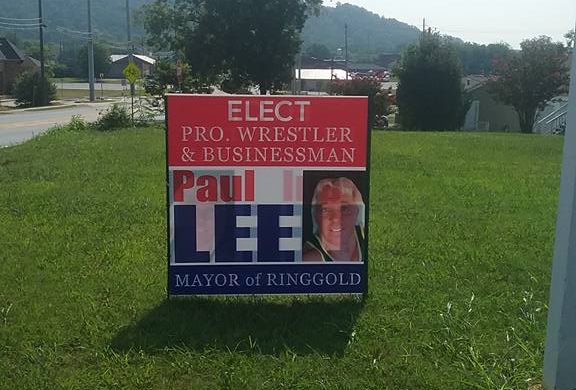 He's a joke. A pro wrestler, businessman many describe as crooked, running on a pro wrestler campaign.
But he's willing to run. Which is more than most people can say.
(It looks like he might not even be eligible to run…)


A log truck driver in Oglethorpe County (in South GA, not Fort Oglethorpe) was shot seven times by police after his rig was hijacked by a fugitive.
A man fleeing from police shot him once in the leg when he tried to keep the wanted man from ramming a police barricade. He and the suspect were both shot repeatedly by officers after the truck crashed into patrol cars.
He's fortunately doing OK. The GBI is investigating.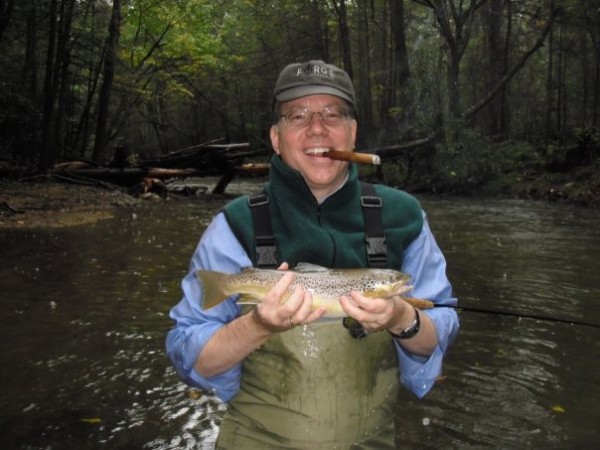 Lookout Mountain lawyer Morgan Adams was arrested last winter for child abuse after allegedly excessively spanking his 11-year-old son.
The case was handled in Meigs County, TN. where a judge threw it out and ordered Adams' record cleared. No word on why the judge took that position.
LU posted about this back when he was first accused. A law firm representing Adams requested the earlier report be taken down, but LU has elected to update it with the new info vs. remove it entirely.


Cobb County WILL get some road funding it requested from the state, but only a portion of the money it wants to upgrade streets around the new Braves Stadium.
Ridiculous they get anything for streets around the stadium, but good on the state for not giving them the full amount requested.


Police and sheriff's departments all over the country have added SWAT teams or special units with military equipment and aggressive training. But only one state – Utah – has bothered to keep any kind of statistics on military tactics in local law enforcement agencies.
Utah finds that few of the engagements involved saving anyone's life. Most are just saving drugs from going down the toilet when cops come calling.


For today's links and any breaking news, follow the Underground on Facebook or Twitter.