2015
07.25
Just how much HAS Mountain Cove Farms cost us over the last seven years?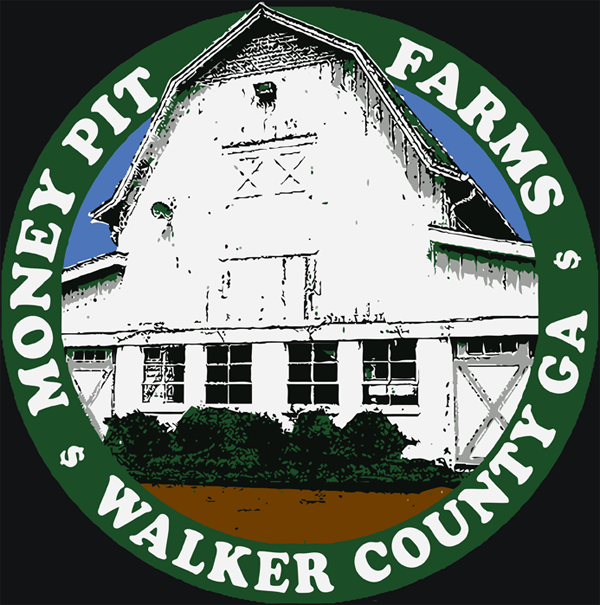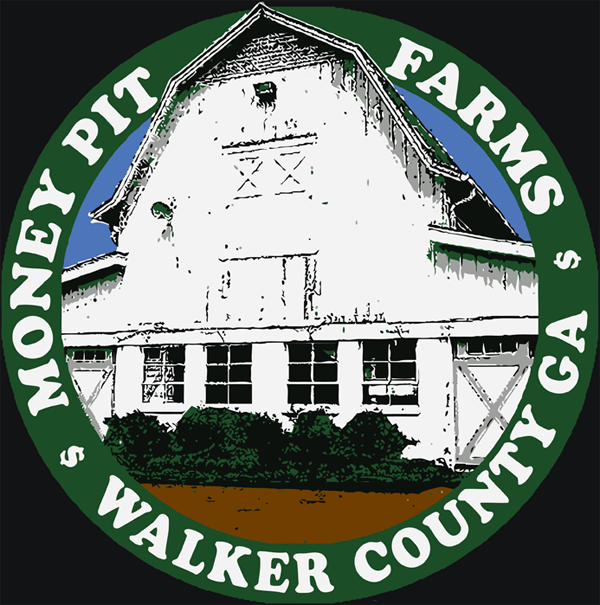 If you back out Bebe's accounting tricks and money transfers, the county has blown over $1.8 million on the pet project – nearly $900k of that last year alone.
That doesn't include the cost of buying it, only what Walker County taxpayers have footed to keep the money pit open since the sale was announced. Total cost including the sale? $4.3 million, and climbing every day.
(LU has been telling you this for five years.. Bebe says the property is profitable, but only when she moves money from the county's general account -meant for road paving, the Sheriff's office, recreation centers, etc.- to the Special Projects fund MCF runs out of.)
"Maybe the first seven years are just a speed bump — a $4.3 million speed bump, counting the cost of the property and money spent so far."
Maybe if we keep Bebe in office another sixteen years she can get us over that speed hump, which she built.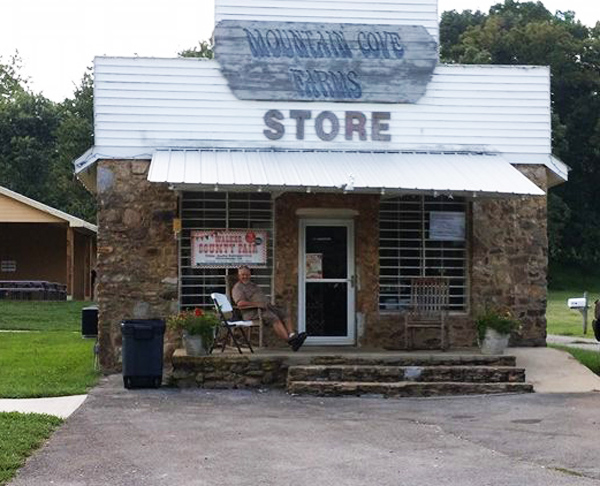 What's the plan to turn the farm around? Spend millions more to build a hotel on the property, which was purchased for "conservation."
Bebe is also throwing more money into events like Civil War reenactments and a county fair – none of which make money if the county correctly accounts for county employees paid to participate in them.
"Fortunately, I hope she will be retiring in about 18 months. I doubt our little county could survive any more of her benevolent guidance and great ideas." -Chris Durden, LaFayette
The people have had enough. Enough of Bebe, and enough of being under a sole commissioner.
But she's not going anywhere unless somebody decides to actually run against her.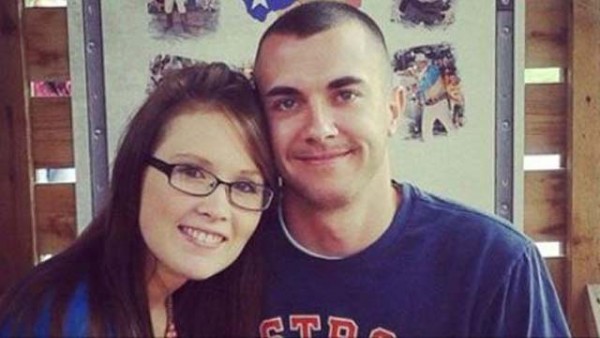 The terrorist attack at a Chattanooga military reserve center last Thursday claimed the lives of four Marines and one Navy sailor. That sailor, Petty Officer 2nd Class Randall Smith, was an Ohio native living in Catoosa County. The logistics expert leaves behind a wife and three little girls.
Smith's home has a Rossville mailing address, which is why Gov. Deal said he was a resident of Walker County when his death was announced over the weekend.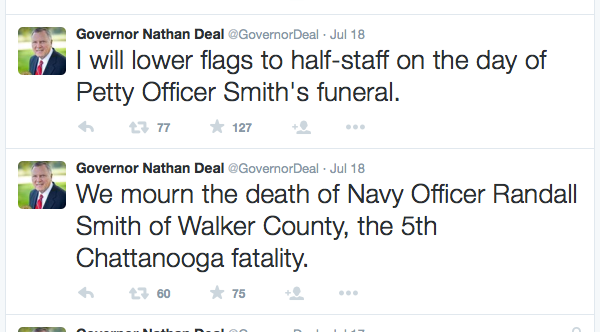 Smith's funeral is set for Tuesday in Fort Oglethorpe. Flags (in Georgia anyway) are at half-staff through the week.
Another victim of the shooting, Marine Squire K. "Skip" Wells, was originally from Marietta.
Funds benefitting the families of all five who died, and several who were wounded, have been set up in Chattanooga and locally at the Bank of LaFayette.







ANOTHER (fortunately unrelated) shooting, closer to home.
Per Chattooga Sheriff Mark Schrader, 42-year-old Shane Lowrance shot 35-year-old Shaun Massey around 5:30 on July 19th. The shooting happened on Old Trion Highway between LaFayette and Trion.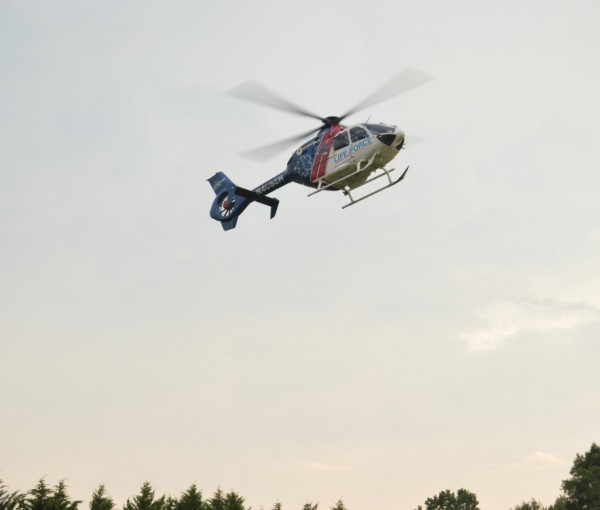 Lowrance was taken into custody, Massey was LifeForce'd to Erlanger where he (at last update) remains today. The GBI was immediately called in to investigate; so far no motive has been uncovered.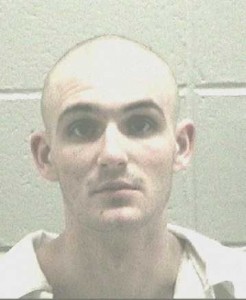 Sunnyside Church arsonist escapes.
On July 16th Brandon Dale Harris, serving a ten-year sentence for a number of crimes in Walker last fall (including burning down Sunnyside Baptist) walked away from a prison work detail in Henry County.
He was quickly recaptured and returned to Spalding County CI.


Police say last Tuesday's wreck on North Main WAS drug related.
WQCH Radio, 07/17/15:

"LAFAYETTE POLICE HAVE LEVELED DRUG POSSESSION AND DUI CHARGES IN A TUESDAY NIGHT HEAD-ON CRASH. IT HAPPENED ON NORTH MAIN AROUND 9:30 PM WHILE CITY POWER WAS OUT DUE TO THUNDERSTORM DAMAGE.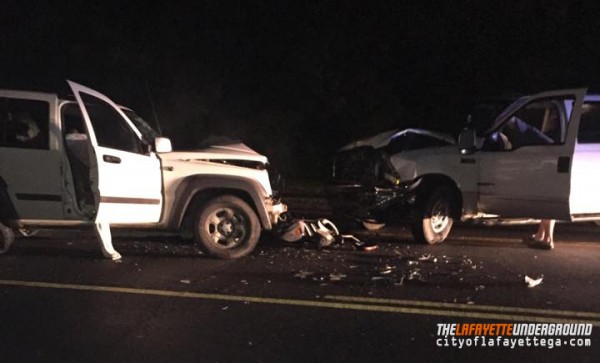 "A JEEP LIBERTY VEERED INTO THE OPPOSING LANE AND HIT A PICKUP TRUCK HEAD-ON, ACCORDING TO WITNESS ACCOUNTS. THE PICKUP DRIVER WAS NOT HURT.
"AFTER BEING CHECKED AT HUTCHESON BOTH OCCUPANTS OF THE JEEP WERE TAKEN TO THE WALKER COUNTY JAIL. THE DRIVER, 23 YEAR OLD CHRISTOPHER MICHAEL RAPE, WAS CHARGED WITH DUI AND POSSESSION OF METH. THE PASSENGER, 19 YEAR OLD HANNAH LOUISE PARKER, WAS CHARGED WITH POSSESSION OF METH. OFFICERS SAY THEY FOUND A BAGGIE CONTAINING THE DRUG IN PLAIN SIGHT INSIDE THE WRECKED VEHICLE. BOTH RAPE AND PARKER LIVE ON CHAMBERLAIN ROAD, ACCORDING TO THE POLICE REPORT.
Mr. Rape was arrested in Chattooga County less than a month ago for buying food at the Trion Walmart with a dime wrapper full of garbage.


A lawsuit filed by Saddle Ridge teacher James Barrett against Walker County Schools will head to court next month.
Barrett, who's still employed by the school system and leads the county teacher's association, filed a discrimination case against the school board back in March after he says they kept him from speaking during a school board meeting.


Work at the Noble plastic plant drags forward, but the mill is nowhere close to being done by the projected date.
WQCH Radio, 07/02/15:

"THE CONSTRUCTION EMPHASIS IS ABOUT TO SHIFT TO THE RAILROAD, AT THE SITE OF AUDIA INTERNATIONAL'S NEW PLASTICS PLANT AT NOBLE.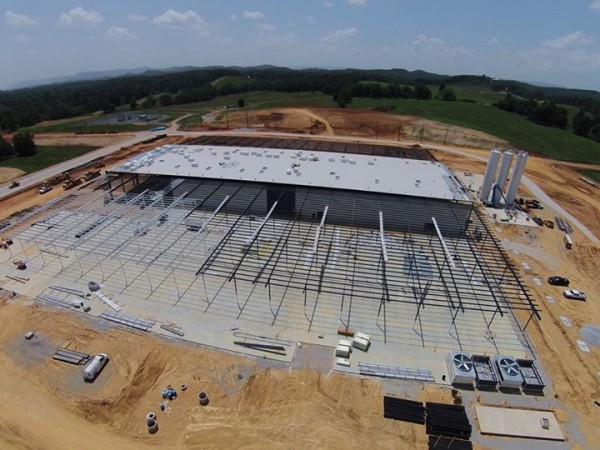 "DEVELOPMENT DIRECTOR LARRY BROOKS SAID THE GRADING WORK FOR THE LEAD TRACK TO THE PLANT IS NEARLY COMPLETE, AND THE STONE BALLAST WILL BE LAID NEXT. EQUIPMENT SUCH AS RAIL AND TIES ARE DUE TO BE DELIVERED NEXT WEEK [two weeks ago].
"THE 'LEAD TRACK' FROM THE MAINLINE TO THE PLANT IS IMPORTANT AT THIS STAGE, BECAUSE SOME OF THE PLANT'S LARGER EQUIPMENT WILL BE DELIVERED BY RAIL CAR. THE COMPANY HAS INCREASED THE NUMBER OF PRODUCTION MACHINES FROM FOUR TO SIX, AND A SECOND PLANT IS PLANNED ABOUT A YEAR AFTER THE FIRST GOES INTO OPERATION.
"BROOKS SAID HE'S HEARING THAT THE ORIGINAL AUGUST 1st START DATE IS NOW IN DOUBT, AND THE STARTUP AT AUDIA IS LOOKING MORE LIKE SEPTEMBER."
LU told you months ago their projection of being done by August 1st was a fantasy. Brooks says September now, in September he'll say October, etc. Probably more like January at this point before they actually make anything.
Kinda like the numbers of jobs they keep throwing around. 150, then 60, by the time it opens we'll have six guys from Pennsylvania brought in to run everything with a computer. For only $20+ million of YOUR tax dollars.
WQCH Radio, 07/12/15:

"IN OTHER DEVELOPMENT NEWS, FLOOR PADS ARE BEING POURED THIS WEEK AT THE AUDIA PLASTICS PLANT AT NOBLE.
"BROOKS SAID HE'S BEEN TOLD THAT SEVERAL NEWLY-HIRED SUPERVISORS ARE TRAINING THIS WEEK AT ANOTHER AUDIA PLANT IN KENTUCKY, SO THEY ALREADY HAVE LOCALS 'ON THE PAYROLL'."
During a meeting in late June, the county assured people living next to the plant, again, that it won't be noisy. (Just like they told them the property would only contain office space back when it was rezoned.) They also said it won't damage the environment and Audia won't pack up and leave town at the drop of a hat, even though there are no contractual obligations preventing it from doing so.
WC Development Authority admitted during that meeting the state won't put in a traffic light at the entrance on 27 for a while after the plant opens, which could lead to a disaster if the traffic numbers they predict come true.


Last Saturday afternoon 76 motorcycles and a semi participated in Joe Cowan's funeral procession through town.
Cowan died the previous Tuesday from lingering injuries sustained during a June motorcycle accident.


Another vehicle falls victim to poor turning clearance in LaFayette intersections.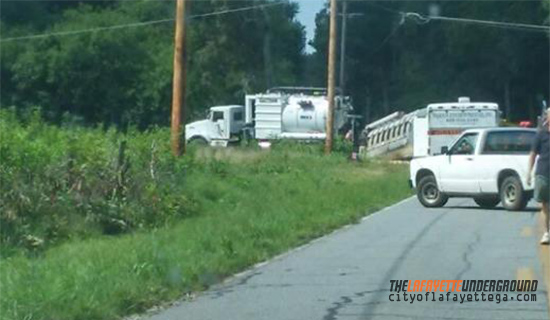 This chicken feed truck rolled over at the corner of 337 and Broomtown Rd. on July 15th and remained in the ditch for at least nine hours. Spectators said it leaked chemicals (or had the potential to do so) which is why removal took so long.


Crime News:
You start with a little underage drinking, next thing you know you're in jail facing charges of domestic violence and terroristic threats.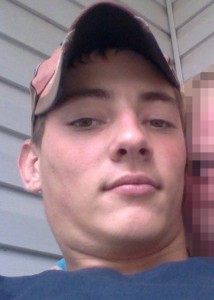 WQCH Radio, 07/15/15:

"A 19 YEAR OLD LAFAYETTE MAN FACES FAMILY VIOLENCE CHARGES AFTER ALLEGEDLY STRIKING RELATIVES AND THREATENING TO CUT THEIR THROATS WITH A KNIFE. POLICE TOOK TERRY MARLIN HAMBY INTO CUSTODY FRIDAY NIGHT, AT HIS RESIDENCE ON DAUGHERTY STREET.
"THE CALL CAME IN AS A MEDICAL RESPONSE TO A SEIZURE, BUT WHEN POLICE ARRIVED, HAMBY WAS COMBATIVE AND REFUSED A COMMAND TO LIE DOWN ON THE GROUND. AFTER BEING TASED, HE WAS ARRESTED WITHOUT FURTHER INCIDENT.
"HE WAS CHARGED WITH TWO COUNTS OF TERRORISTIC THREATS AND ACTS, TWO COUNTS OF SIMPLE BATTERY UNDER THE FAMILY VIOLENCE ACT, DISORDERLY CONDUCT AND UNDERAGE CONSUMPTION. POLICE SAY HE TESTED POSITIVE FOR ALCOHOL INTOXICATION."
Another disorderly conduct arrest resulting from the alky-haul, at South Chatt and West Main, gave Darin Lamar Henderson a little time to study the concrete block inside Walker County jail.
"The suspect also told the officer he and the woman were dating and she was trying to leave.
"The officer told Henderson that yelling and screaming at her while walking down the street while intoxicated was not the way to handle the situation."
Glad our officers are taking the time to educate people on proper drunken break-up etiquette.
Plus: A Kentucky woman wanted in Chattanooga for "receiving stolen property" arrested in LaFayette in front of D&J Salvage on North Main after a minor accident.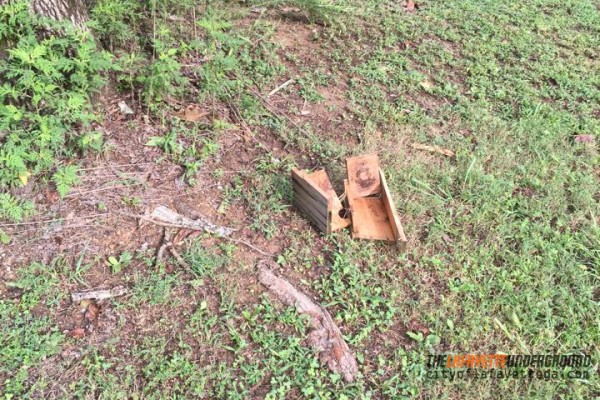 This is why we can't have nice things.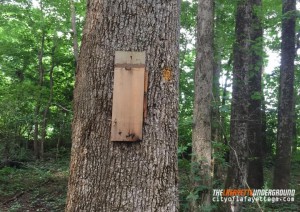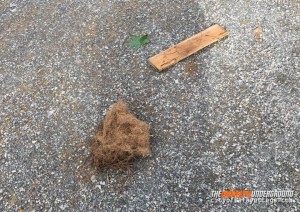 Birdhouses along the rec. department walking trail, pulled down and destroyed, in late June.


An East Armuchee property dispute – over how much of a piece of land is in Walker and how much in Chattooga – will require assistance from the governor to settle.
Odd situation.


Walker residents who commute to Dalton for work will soon be rewarded with NWGA's first Krispy Kreme location.


So you wanna go camping but you don't have a tent?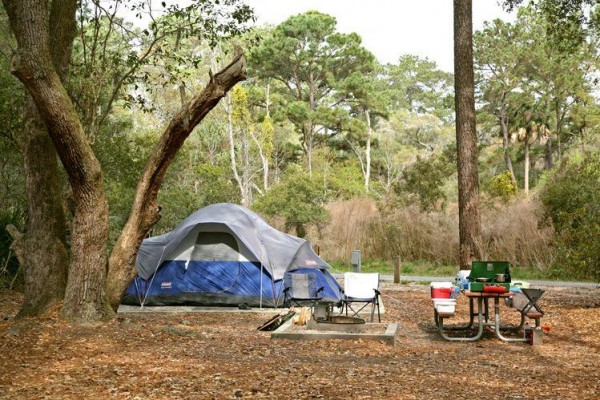 Campers can now rent equipment – including a tent, chairs, stove, and sleeping pads – at 13 GA State Parks, for just $50. (That price also covers reserving the camping spot.) Get the camping experience without a huge investment.
Sloppy Floyd in Chattooga is the closest site included in the "First Time Camper" program. Fort Mountain past Chatsworth is also participating.


Susan Coppedge of Dalton has been chosen by the president to head federal law enforcement efforts against human trafficking.
Coppedge is currently assistant US attorney for the Northern District of Georgia. She'll take the new position, Director of the Office to Monitor and Combat Trafficking in Persons (there's a mouthful), if her nomination is approved by congress.


Georgia laws cap the value of gifts vendors can give state/county/city employees to $25.
Those rules only work if they're enforced. But (in case you forgot we're still in ethically dead Georgia) of course they're not.


Freed slave Horace King built covered bridges all over the South, before and after the Civil War.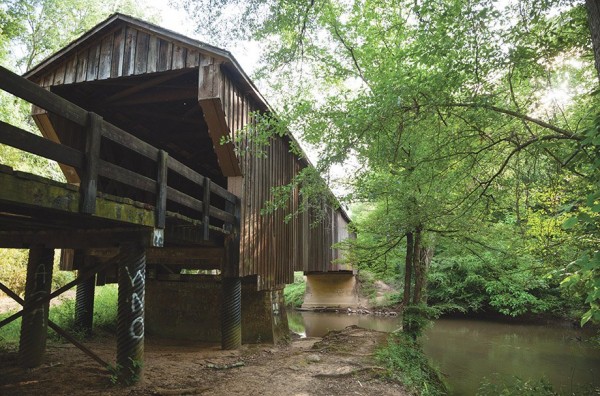 Today only one of King's structures still stands intact, somewhat endangered, down in Meriwether County.


For today's links and any breaking news, follow the Underground on Facebook or Twitter.