2015
01.31
Earlier this month Commissioner Moneybags signed a contract to have Cedar Grove's new community center in Kensington built for $1.3 million of your SPLOST dollars.
New building will replace an existing community center, but will NOT include a fire station due to cost. Cedar Grove's existing fire department will remain on the site with minimal updating.
The structure will be within a few miles of Mountain Cove Farms, yet another expensive, locked, empty building the county is paying to build and will forever have to maintain, light, heat, water, and mow.



Bankruptcy sale of Rome, Catoosa, Walker, and Calhoun newspapers to a new owner was approved thursday by a judge. Official transfer of NPCo papers to Times-Journal Inc. will take place tomorrow.


That doesn't happen here, not in OUR community.

It has, and does, and will in the future.
WQCH Radio, 01/28/15:

"LAFAYETTE POLICE AND THE DEPARTMENT OF FAMILY AND CHILDREN SERVICES HAVE BEEN WORKING A HEARTBREAKING CASE OF CHILD-NEGLECT THIS WEEK. THE 9 YEAR OLD BOY WAS SHOWING OBVIOUS SIGNS, AND HIS SCHOOL ASKED FOR AN INVESTIGATION.
"POLICE PUT THE CHILD IN EMERGENCY CUSTODY AND PROVIDED HIM WITH FOOD. 'HE ATE AND ATE, AND APPEARED VERY UNDER-NOURISHED', SAID CAPTAIN STACEY MEEKS.
"THE TWO-PARENT FAMILY WAS CARING FOR A TOTAL OF 9 CHILDREN IN A SMALL HOME. MEEKS SAID SOME OF THE OTHER CHILDREN WERE ALSO REMOVED BY DFCS, AND A HEARING ON THEIR FUTURE-CARE IS PENDING BEFORE JUVENILE COURT."

Late last night a pedestrian was struck by car on Trion Highway south of town. Minor injuries reported, no updates today so far on what happened or how the victim is doing.


New GA School Superintendent Richard Woods is working on new rules so schools can abandon hated "integrated math" and move back to traditional math classes. Under his plan educators can choose which type classes to offer.
Woods' proposals will get a final vote from the state school board in a month.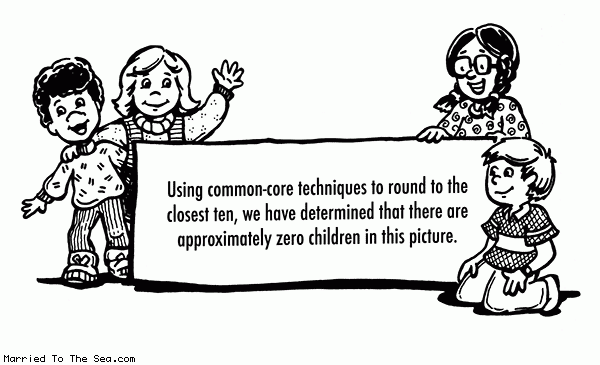 The state school board already approved some modifications of "common core" standards for math and english classes.


Latest criminal activity:
Last Friday a Langley Dr. resident awoke to find someone in her home, and later discovered he carried off a bottle of medication.
Donut damage:
WQCH Radio, 01/30/15:

"A 17 YEAR OLD WAS CHARGED BY LAFAYETTE POLICE AFTER RECKLESS DRIVING DAMAGED SEVERAL VEHICLES. IT HAPPENED AT THE PARKING LOT AT THE FORMER LAFAYETTE HIGH SCHOOL TRACK, OFF FIRST STREET.
"POLICE SAY DEMETRI WAYNE LAY WAS 'DOING DONUTS' IN THE GRAVEL PARKING LOT WHILE AT THE WHEEL OF A DODGE PICKUP. THE TRUCK SLUNG ROCKS THAT DAMAGED THE GLASS IN SEVERAL OTHER CARS PARKED THERE, ACCORDING TO WITNESS ACCOUNTS. LAY WAS LATER FOUND AND CHARGED WITH RECKLESS CONDUCT."
Stephen Dale Kinsey of Villanow was sent to the Floyd County jail this week, suspected of breaking into a Rome house last June.
Latest Walker County arrests, January 19-25.





Great "throwback Thursday" pic shared by the city, of a downtown fire in the 1930's: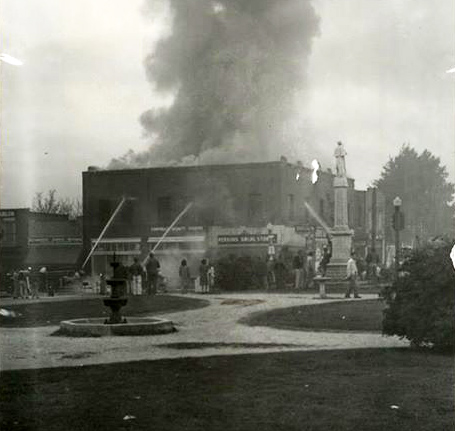 Same building burned again in 1990 but still stands.


Business, math, agriculture, engineering – all taught at the same time, via lettuce, in a greenhouse behind Ridgeland High School.


Random memories of LaFayette:
Walking into Fred's and being scared half to death by the cardboard cutout of Fred.
Feel free to share YOUR random memories in comments below or on LU Facebook.


Ricardo Brown of Washington State recently attempted to cancel his Comcast cable contract over the phone. After battling customer service, he received a bill with his name changed to "Asshole Brown."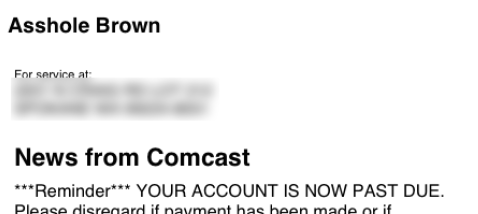 Comcast apologized, promised to fire the customer service rep responsible, and refunded everything Brown ever paid them over two years of service.


Cohutta Bank parent Synovus reports increasing quarterly profits.
Last year the company paid off its federal bailout money ahead of time and seems to be on firm financial footing.


For today's links and any breaking news, follow the Underground on Facebook or Twitter.