2015
01.29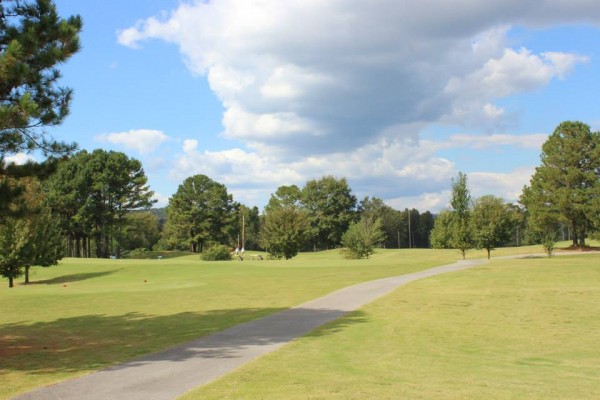 Tax records have, for years, shown LaFayette golf course deeded to the county. Now we know why:
WQCH Radio, 01/26/15:

"UNTIL A LITTLE AFTER 3 PM THURSDAY, THE LAFAYETTE GOLF COURSE WAS ACTUALLY OWNED BY THE GOVERNMENT OF WALKER COUNTY.
"LAFAYETTE CITY MANAGER DAVID HAMILTON SAID HE AND COUNCILMAN BEACHER GARMANY FOUND THAT IN 1992, THE GOLF COURSE PROPERTY WAS DEEDED TO THE COUNTY AS COLLATERAL FOR A BOND ISSUE. THEN-COMMISSIONER ROY PARRISH JUNIOR FLOATED A BOND WHICH RAISED THE FUNDS TO EXPAND THE LAFAYETTE COURSE FROM 9 TO 18 HOLES.
"HAMILTON SAID THE BONDS WERE PAID OFF MORE THAN A DECADE AGO, BUT THE TRANSFER OF OWNERSHIP WAS NEVER COMPLETED. AT HER BUSINESS MEETING THURSDAY, COMMISSIONER BEBE HEISKELL SIGNED THE QUIT-CLAIM DEED, RETURNING THE GOLF COURSE TO THE OWNERSHIP OF THE CITY OF LAFAYETTE. HAMILTON CALLED IT 'A FORMALITY THAT NEEDED TO BE TAKEN CARE OF'."
Three county commissioners and at LEAST four city managers have come through since 1992, and this is the first time anybody's bothered to correct this.
Would be nice for the city to unload the money-hole golf course, but if LaFayette is going to keep spending tons of money on it year after year the city should at least own the place.
Who knows, maybe this is step one of selling or leasing the course to a separate entity that will stop the city from losing three or four hundred grand a year on tiny white balls and short grass. We can only hope.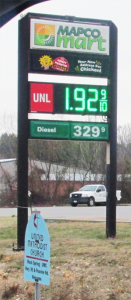 Before their current session ends in April, Georgia legislators will probably increase your taxes, in some way or another, to better pay for road construction in the state.
Blame for the lack of road funds is being placed on lower fuel prices and fuel-efficient vehicles, and most of the suggested fixes involve raising gas taxes, keeping more of the current gas tax for roads, adding more toll roads, or taxing electric cars at a higher rate.
Most of the money raised (however it ends up being raised) will be spent in Atlanta and Savannah, not in Walker County or surrounding communities.
However, Rep. John Deffenbaugh says it's fine to raise taxes here to pay for Atlanta roads because "As they rise, we all can rise from it."
The rise of Atlanta has been SO helpful for Walker and Dade the last hundred years, yes, let's throw more money into that mess. (Along with a majority of state lawmakers, Rep. Deffendum will do whatever Nathan Deal tells him to do.)
The problem HERE isn't a lack of funds so much as a lack of good sense in how the funds already available are spent – which is why a majority of voters in this area don't want to pay more.
If we spent every penny raised from SPLOST on roads, every county resident could have fresh black asphalt and a sidewalk in front of their house. But the current SPLOST for Walker County is already long gone, next do-over won't be until 2021.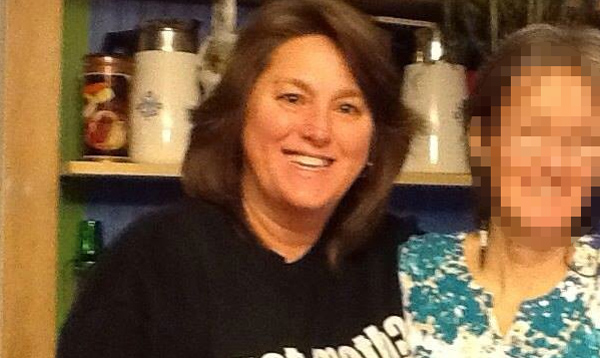 Marie Creech of Dade County went missing last June, without a word or a trace.
Dade investigators say they've located her Chrysler van off the side of Lookout Mountain, and the vehicle was covering human remains expected to be identified as Creech's.


Also on Lookout Mountain: Driver killed in Sunday's deadly car crash off Hwy. 157 was identified as Richard Guinn Bethune of Rossville. His passenger, who also died in the wreck, was Darrell Anthony Brown of Chattanooga.



Another week full of attempted theft and scams at your local Walmart:
WQCH Radio, 01/28/15:

"FOUR WOMEN ATTEMPTED TO SCAM THE LAFAYETTE WALMART, BEFORE LEAVING THE STORE WITH $600 IN STOLEN MERCHANDISE. IT HAPPENED SATURDAY, ACCORDING TO THE LAFAYETTE POLICE REPORT. THE FOUR BLACK WOMEN PICKED UP EXPENSIVE KITCHEN APPLIANCES, INCLUDING A BLENDER AND A COFFEE MAKER IN THE LAFAYETTE STORE. THEY HAD WITH THEM, A RECEIPT FOR THE ITEMS FROM ANOTHER WALMART LOCATION AND ATTEMPTED TO 'RETURN' THE ITEMS FOR A CASH REFUND.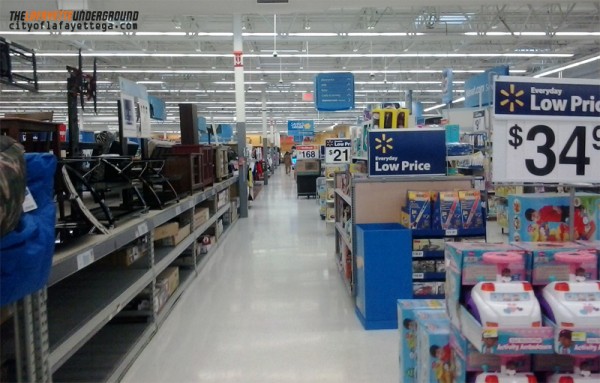 "WHEN THE RETURN WAS DENIED, THE WOMEN ROLLED THE BUGGY WITH THE ITEMS OUT TO THE PARKING LOT, AND THEY ESCAPED WITH THE ITEMS IN A LINCOLN GRAND MARQUIS. AN I.D. USED IN THE ATTEMPTED SCAM WAS FROM NASHVILLE, TENNESSEE, AND POLICE ARE CHECKING TO SEE IF THE I.D. WAS STOLEN, AS WELL."
Cleveland TN couple arrested after trying to shoplift from Walmart and attacking an employee after being confronted.
Ringgold man arrested for trying to steal electronics from Walmart and then claiming he was trying to return the stolen item.
Walmart theft brings more out-of-town people to LaFayette every weekend than all the county's tourism efforts do in a year.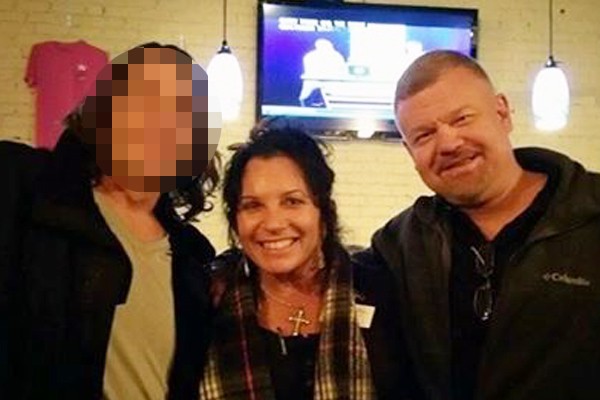 In case you missed it: Who owns Chattanooga Street Tavern now that Mike Lovelady has left town?
Out of the frying pan, into the fire…


Mahan Ave. woman goes on vacation for six weeks, returns to find her valuables – and some electrical components – cleaned out of her home. $7,319 lost to thieves, plus damage to the home.


Two-time murderer Warren Lee Hill was put down by the State of Georgia Tuesday at 7:55 PM.
Last minute appeals of his death sentence, based on his low IQ, found no support with the US Supreme Court.


So you wanted to go to Walmart and park like an idiot?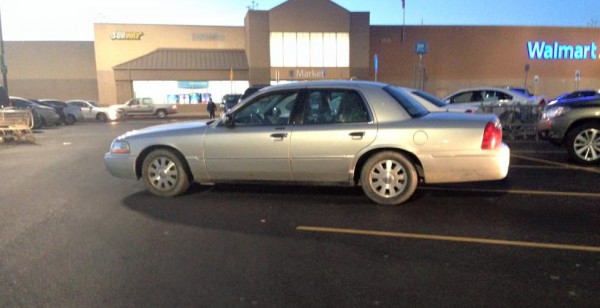 Mission accomplished.


New crochet/knitting/sewing group scheduled to begin tonight at the LaFayette library, 5:30-6:30 PM.


Earlier this month Nathan Deal disappeared without public word of where he was going or what he was doing. Days later his office verified the governor had gone overseas, to England, on an "economic development" trip.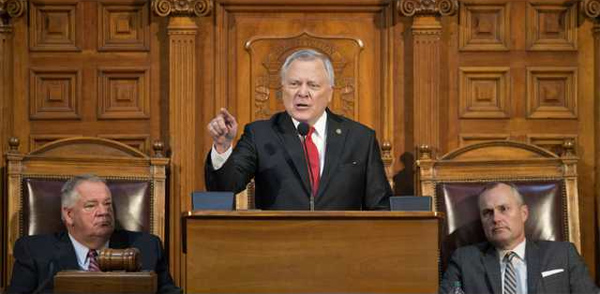 They vaguely said he was meeting with business leaders, but "development" projects in Georgia are exempt from open records rules. We might never find out for sure if he was in the UK for a legitimate purpose or just a quick Jeff-Mullis-style tax-funded vacation with some business on the side.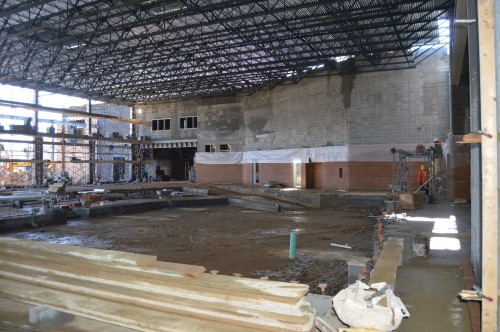 New $22.7-million Chattooga High School is beginning to take shape.


LaFayette Walmart is seeking temporary "Remodel Associates." Store will be making appointments through today for a "job fair" to be held on February 2nd.
That also means the store will be remodeled over the next few months. Early signs of construction are already visible inside the store.


Early Wednesday morning LU hit the big one-two – twelve. As in twelve THOUSAND Facebook page likes.
Thanks to all 12,011 (and counting) of you who read, comment, like, share, and contribute – even if you won't admit it in public. Also thanks to the thousands who regularly visit this site.


In response to several high-profile incidents where people were injured or killed during improperly conducted no-knock police raids, one GA legislator is proposing stricter rules for knockless warrants.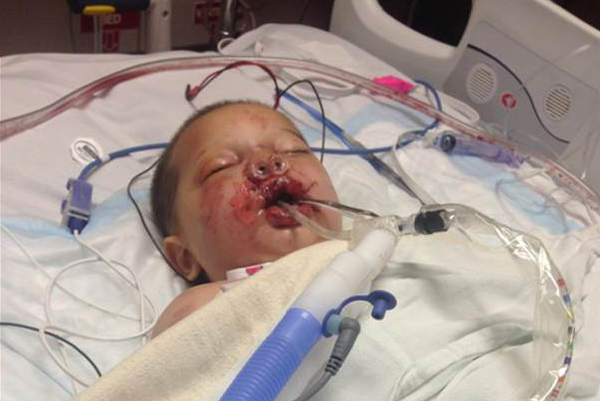 The local chapter of a national police labor union is opposed to the change, saying no-knock warrants are too hard to obtain already, and new rules would impede on their vital need to kick anybody's door in at any time for the flimsiest reason and shoot grenades at babies.
So far the state Sheriff's Association hasn't given an opinion, but based on a past history of siding against basic constitutional rights, they're likely to agree with the police union.


How low will Comcast stoop to get its proposed merger with TimeWarner Cable approved by the fed? How about slapping elected leaders' names on letters written by Comcast itself, claiming support for the dangerous deal.
The FCC Web site includes at least four from Georgia who sent in "support" letters like the ones mentioned in the article. A state senator (not the local one) and several mayors.
If the merger is approved (and it will be, because there's so much money behind it), Comcast in LaFayette will be offloaded to a separate company 50%-owned by Comcast, 50%-owned by Charter, and 100% terrible.
The only people who actually want to see this happen are on the Comcast payroll.


When driving down Hwy 27 between Trion and Summerville during the next few weeks, watch for workers installing a traffic signal in Pennville near the Trion Walmart.
New red light at 27 and Dot Johson Dr. should be activated in the next month or so.


For today's links and any breaking news, follow the Underground on Facebook or Twitter.