2015
01.19
When questioned or challenged, Walker County's leaders show their true colors.
They're not used to dealing with public scrutiny, and they're terrible, terrible people, as evidenced below:
Last week a citizen attending a Water Authority meeting suggested it's unethical for the Sole Commissioner to appoint her friends like John Culpepper to multiple powerful boards.
Commissioner Heiskell, here acting as board chair, ended the public meeting for becoming too public after Culpepper cursed Aleq Boyle for daring question him and said his 40 years as Chickamauga City Manager is all the ethics training he ever needs.
Near the end of his time as Chickamauga's manager, Culpepper was caught by LU illegally putting up Bebe! campaign signs in his city vehicle on city property. His response to that unethical behavior was almost identical to his response to the meeting question: maybe I did break the law but I don't care. A giant "f-you" to ethics and voters.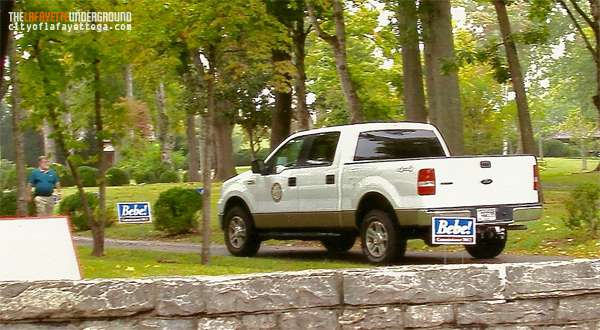 Culpepper's backwards ethics are exactly why he SHOULDN'T be on the Water Authority OR Hutcheson panels, but make him valuable to Commissioner Heiskell – he's blindly loyal to her (right and wrong be damned) and will follow her lead instead doing the right thing for taxpayers and water customers.
As the meeting guest pointed out, it's unethical even if technically legal in ethics-challenged Georgia. Sole Commissioner county government at its finest.


Speaking of non-responsive, arrogant government…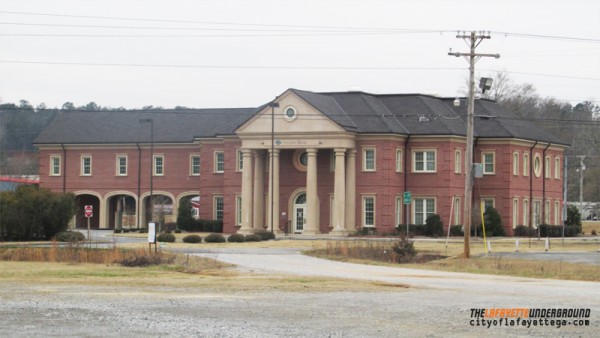 Months ago the county announced plans to rent the former Covenant Bank / Stearns Bank building in Rock Spring, for $60,000 a year.
That's now off the table.
Instead, Commissioner Heiskell will BUY the building outright and remodel it, for about $880,000 – still claiming it's needed because the old tax office is "nasty."
Heiskell still blames the state for this, but as the article says "..county officials say they were going to buy the bank building anyway."
Regardless of her phony baloney excuses she's gonna buy what she wants to buy, taxes and wishes of the people be damned. $880,000 of your money, from the taxes that just went up. And you can't do a single thing about it.
(Meanwhile the county owns an office building in downtown LaFayette it purchased about five years ago, and is renting it to a business for a couple grand a month.)
Sole Commissioner county government at its fi… hopefully you get the point.


Busy few days for county EMT, fire, and law enforcement teams: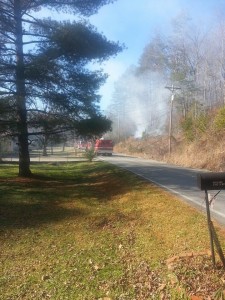 LifeForce was called to a Browns Hollow Rd. address (off Halls Valley Rd towards Trion) after an unidentified woman attempted suicide with a gun. Her name was not released and her condition was not updated as local law enforcement and media generally do not share details of suicides or suicide attempts.
Around 8:30 Saturday night emergency crews responded to an accident on Lake Howard Road. Sole occupant of the vehicle said he fell asleep; no injuries were reported.
Then on Sunday, fire fighters found themselves battling three blazes at the same time: A barn fire on Lookout Mountain off 157, a brush fire on Mill Wee Hollow in Rossville [depicted at left], and an escaped leaf burn off West Reed Rd. The West Reed fire reportedly started back up this morning, along with an outbuilding fire at the Church of Christ on West Main in LaFayette.





This is why we can't have nice things.. (Well one of several reasons anyway.)
WQCH Radio, 01/16/15:

"TWO LOCAL CONSTRUCTION SITES BECAME 'CRIME SCENES' LAST WEEK IN LAFAYETTE.
"AT THE SITE OF A NEW HOME UNDER CONSTRUCTION ON JUSTIN DRIVE (BEHIND WALMART) SOMEONE DISCOVERED FOUR UNINSTALLED WINDOWS STORED IN THE OPEN GARAGE AND BROKE THEM. POLICE HAVE NO SUSPECTS, BUT SAY THE CHARGE WOULD BE CRIMINAL DAMAGE TO PROPERTY, SHOULD AN ARREST BE MADE. IT HAPPENED LAST MONDAY. THE LOSS WAS ESTIMATED AT $800.

"AND AT UNIQUE FABRICATING'S NEW PLANT, UNDER CONSTRUCTION ON MCCARTER ROAD, SOMEONE ENTERED OVERNIGHT MONDAY AND TOOK FIVE HEAVY-DUTY DROP CORDS. POLICE SAY THEY WERE BEING USED TO CHARGE SCISSOR-LIFTS INSIDE THE UNSECURED BUILDING. ESTIMATED LOSS THERE, WAS $300."
Now that it's been publicly reported the Unique construction project is "unsecured," crackheads will steal everything from the wall studs on down…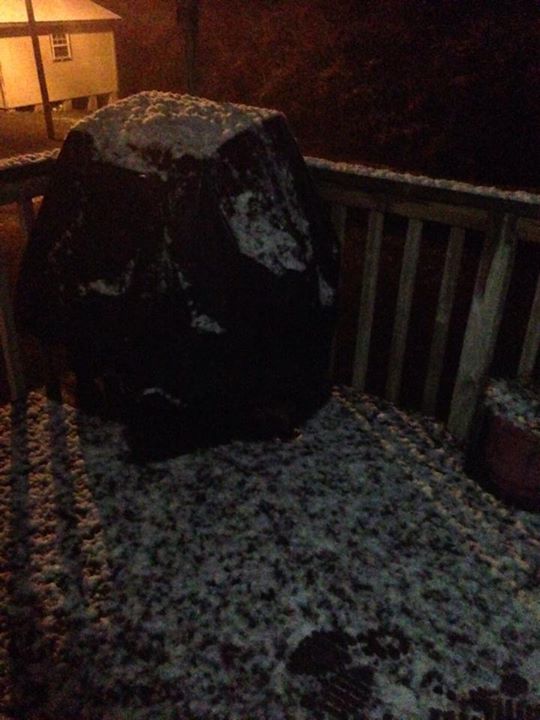 Walker County got a trace of snow late last week; above is a photo of icy death falling in Naomi Thursday evening.
There was enough ice and snow to send Fairyland Elementary students home early Thursday and delay school all over Walker (and Dade and Chattooga) for two hours Friday. However, school was never actually canceled – making this the first school year in some time to have no snow days used before MLK Day.





As expected, Times-Journal Inc. of Marietta was the successful bidder in a bankruptcy auction for News Publishing Company, parent of the Walker County Messenger, Catoosa County News, Rome News-Tribune, and a number of other papers plus a few regional magazines.

Once the bid is approved by a judge, NPCo papers will join 24 other publications owned by Times-Journal.
Times-Journal is probably going to put more resources into the local papers than their current parent, but it could also result in more consolidation of papers. The Messenger and the Catoosa paper are basically the same thing now anyway, might as well make it official and move on.


Father and daughter arrested last Tuesday for buying, packing, and distributing meth likely imported from another country.
Suspects identified as Leon and Nancy Ingram of Bandy Rd.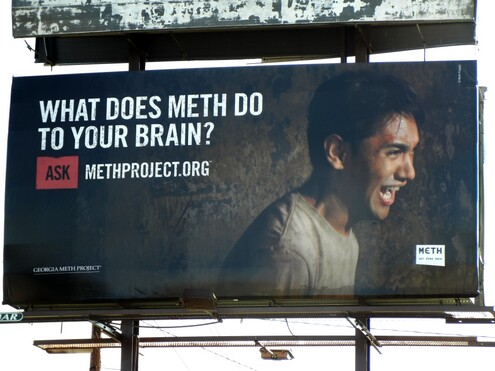 The next day three more people were picked up for meth. May be a link between the two, or just coincidence:
WQCH Radio, 01/16/15:

"IN A HOUSE SEARCH WEDNESDAY AT NAOMI, THREE MEN WERE CHARGED. BROTHERS HOWARD DONALD AND TIMOTHY SCOTT WOOD WERE ARRESTED AT THEIR ADDRESS OFF HIGHWAY 151, ALONG WITH VISITOR MICHAEL LEE VISAGE.
"VISAGE HAD METH ON HIS PERSON, ACCORDING TO THE ARRESTING OFFICERS, AND WAS ALSO CHARGED WITH OBSTRUCTION. THE WOODS BROTHERS WERE CHARGED WITH POSSESSION AFTER MARIJUANA WAS FOUND IN A CAR AND INSIDE THE HOME ON THE PROPERTY. SCOTT WOOD WAS ADDITIONALLY CHARGED WITH OBSTRUCTION, AS HE AND VISAGE TRIED TO RUN FROM TASK FORCE OFFICERS AS THEIR ARRIVED."
ANOTHER meth arrest from Tuesday: Dakota Lee Broome picked up for drug possession. He was riding with Travis Wayne Wallin, who wasn't connected to drugs but went to jail for driving sans license.
They wouldn't have been apprehended if their vehicle had been in working order with functional lights. As noted before, if you don't want the cops to find your stuff, don't drive around with a taillight or headlight out.



One of the biggest reasons NOT to vote for Nathan Deal to remain Governor of Georgia were his ethical problems and the state's ethical problems that he failed to address in his first term.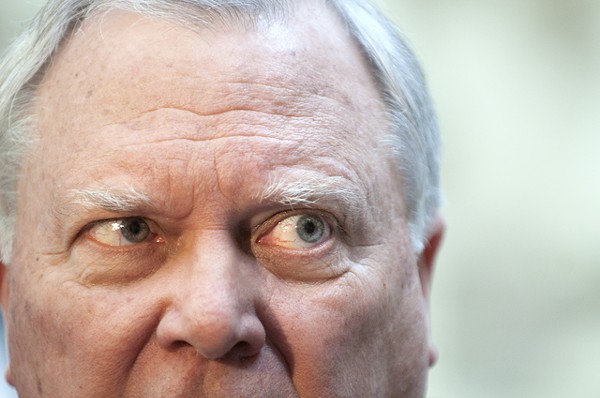 Deal and both of his opponents said ethics reform would be a top priority once they were in office.
Now Deal, who was reelected with a large majority and will never face voters again, says ethics reform will be delayed at least a year.
Surprise!


Tuesday Walker County School Board members were sworn in for their new session.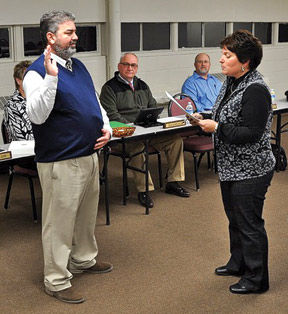 Mike Carruth took the oath to start his third term. Charles Wilson [depicted above], who ran unopposed for an empty seat, was also sworn into the board.


Last week's health inspection scores:
Maryland Fried Chicken: 96
Southern Bliss: 91
Krystal: 91
Charlie's Cafe: 83 (Cited for ranch kept too warm, mac n cheese kept too cold, dirty can opener, expired food in kitchen.)
Joining the LaFayette restaurant scene: Queen City Bistro is now open on the square where One Eleven and Pueblito used to be. So far the reviews are pretty good, both for quality and price. The store is currently open from 6:30 to 2:30 but plans to expand those hours later in the day after a few weeks.
Have you eaten there yet? It's rumored they sell breakfast all day.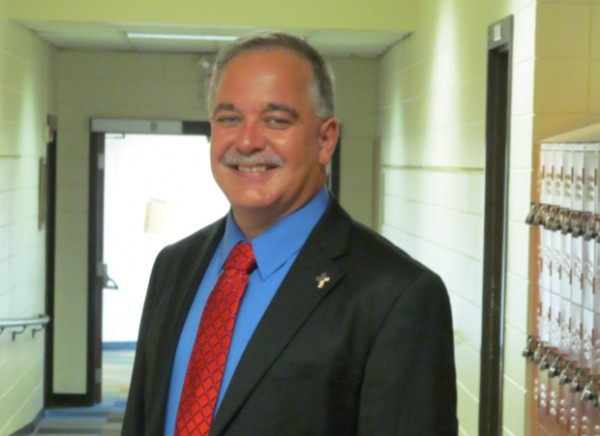 Richard Woods was sworn in last week as Georgia's new superintendent of schools. Here's a bit he wrote looking at his goals and priorities for the future.


Danny Jeter's surviving relatives still hope to get GDOT to make safety upgrades at the GA 151 / US 27 intersection between LaFayette and Trion. Jeter was killed there in December.
So far their petition only has around 200 signatures.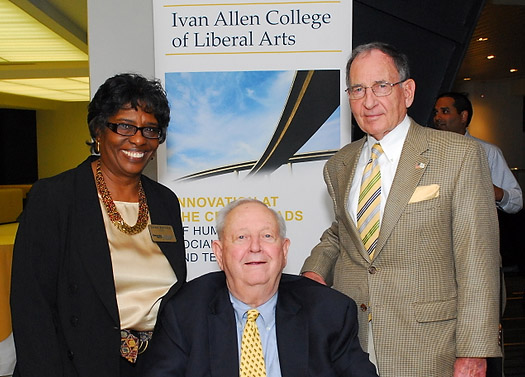 Bud Shaw, co-founder – with his brother and father – of businesses that became Shaw Industries, has passed away at age 85. (Shaw is center in this photo, seated.)


If you need a job and don't mind driving through Fort O, Cabela's is hiring 140 to staff its new store.
Outdoor superstore will open near Costco later this year.


For today's links and any breaking news, follow the Underground on Facebook or Twitter.