2014
03.20

Fire over the weekend at a Housing Authority apartment:
WQCH Radio, 03/18/14:

"TWO LAFAYETTE POLICE OFFICERS WERE THE FIRST RESPONDERS TO ARRIVE AT A FIRE CALL EARLY SATURDAY MORNING AND IMMEDIATELY PUT THEMSELVES IN 'HARM'S WAY.
"WHEN OFFICERS ARRIVED AT 115 CHARLES HENRY CIRCLE, THEY SAW FLAMES COMING FROM THE KITCHEN OF THE HOUSING AUTHORITY DUPLEX. AS THEY ENTERED, THEY SAW THAT THE FLAMES HAD SPREAD TO THE KITCHEN CABINETS AND CEILING.
"USING FIRE EXTINGUISHERS, CORPORAL DUSTY CLIFT AND PATROLMAN RYAN WILSON, PUT THE FIRE OUT BUT BOTH SUFFERED SMOKE INHALATION. THEY WERE CHECKED BY PARAMEDICS AT THE SCENE, AND RELEASED. THE FEMALE OCCUPANT OF THE APARTMENT WAS UNHURT.
Neighbors say the fire was caused by an unwatched pan left on the apartment stove.


On May 20th, Walker County voters will be presented with two local ballot questions. One of those will deal with charging a new .25 mil property tax to support libraries.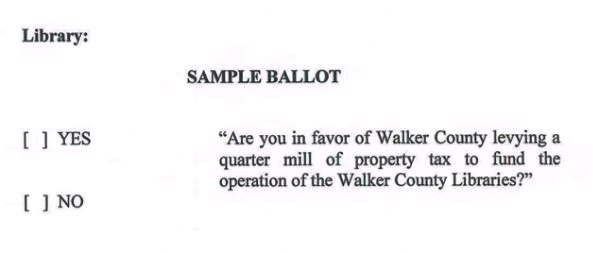 The library tax results from Commissioner Heiskell's refusal to adequately fund libraries out of the county's general fund, instead diverting money to her pet projects.
If voters choose YES then they'll start paying an extra $.25 per every thousand dollars of property they own, or $25 more a year for a $100k home. If voters choose no, the Commissioner will claim voters don't want libraries and defund them further, likely resulting in at least one branch being closed.
Taxpayers lose either way – higher taxes or no libraries. The Commissioner wins no matter what; yes or no, the money currently going to libraries from the county's general fund will end up going elsewhere else, likely to something ridiculous.
(Notice Commissioner Heiskell isn't putting out any ballot questions regarding Mountain Cove Farms.. She only cares what voters want when she knows the outcome in advance or can benefit regardless of what citizens choose.)


Incident at Wells-Fargo bank parking lot Monday morning leads to "terroristic threats" arrest.


A Gilbert Elementary 2nd grader recently came home with this test sheet:

Apparently every door in the state should open the same way, regardless of which side you're on.
More context: the entire lesson.



Over a year ago a Ringgold student accused his school principal of physical abuse, bruising his hand during an incident at school.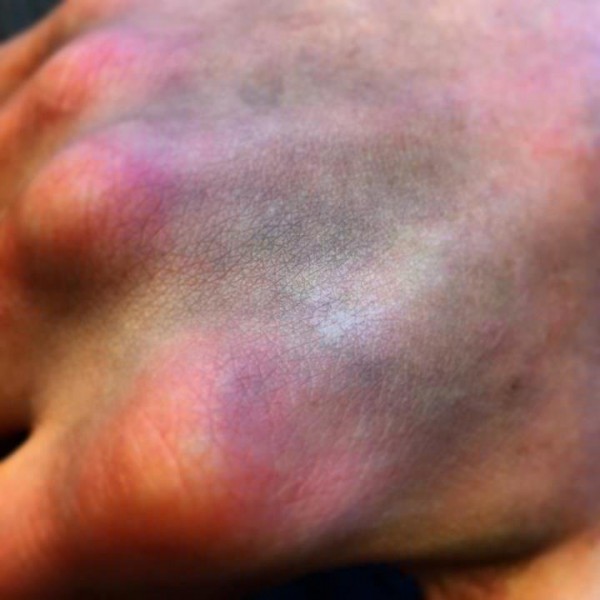 The account was later deemed false and now the boy's mother has been found guilty of lying to police and faking evidence. Prosecutors argued that the photo above, which she originally shared on Facebook, was Photoshopped.



Last year Senator Mullis began the final week of legislatin' with a Star Wars theme. This year he shuffled into the room to AC/DC's "You Shook Me All Night Long" – then wrapped up the process of deciding which bills will live and die before the end of session late tonight.
The committee refused to use microphones so people will know what's going on, and when the two-hour session finished Sen. Mullis took everybody out to eat on UPS' dime. Transparency!
Mullis' priorities as the session closes were laid out over the weekend in a press release put together by his office staff.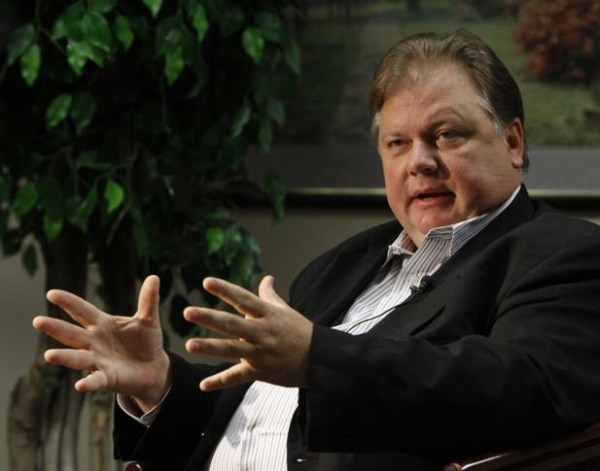 Monday evening the General Assembly voted to approve a $20.8 billion state budget for fiscal 2015, which adds an extra $300 million for education and also gives several state agencies money for pay raises. The Labor Department budget was cut, but legislators snuck in an extra $17 million to build parking lots at the planned new Atlanta Falcons stadium which was supposed to be constructed without state funds.
Tuesday night a resolution calling for a vote changing the state constitution to prohibiting any future income tax increases, passed both sides of the Georgia legislature.
If both chambers can work out differences between the versions they passed, Georgia voters will see the change on ballots in November. Political insiders say the main goal of this may be to increase voter turnout…
It will be nice to keep taxes from going up, at least on paper, but some worry the state will slip into financial crisis if lawmakers are never allowed to raise taxes. Of course this only applies to income taxes – they're still free to jack up things like wildlife area "service fees" or car tag fees or the gas tax.
Also on Wednesday, a measure prohibiting state agencies from assisting implementation of "Obamacare" passed both chambers of the General Assembly. The final bill was less strict than original proposals, primarily by exempting colleges from the restrictions.






Today from 1 to 4 PM GA Dept. of Labor will host a "career expo" at the Civic Center. GA Labor Commissioner Mark Butler is scheduled to appear for some reason.



FBC LaFayette is seeking donations to raise $5,000 for a child diagnosed with a degenerative eye condition. The funds pay for treatment at an eye center in Michigan.


City of LaFayette will be paving roads this summer, funded by debt SPLOST will pay down over the next six years.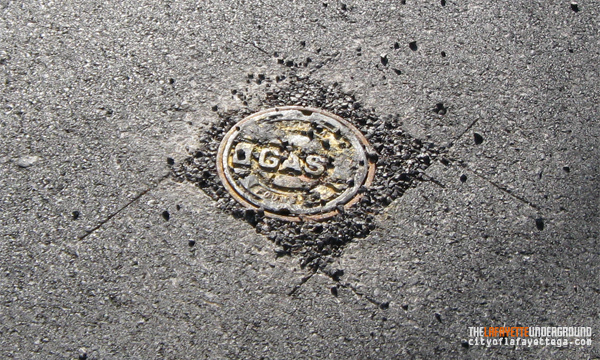 Saving up funds to do projects later on would save interest costs, but require waiting even longer to see necessary repairs made.
WQCH Radio, 03/17/14:

"THE COUNCIL APPROVED A 2-MILLION DOLLAR BOND ISSUE, COVERING UP-FRONT COSTS OF SPLOST PROJECTS. RAYMOND JAMES OF ATLANTA HANDLED THE BOND ISSUE AT AN INCREDIBLY LOW INTEREST RATE OF 1.95-PERCENT.
"THE BANK OF LAFAYETTE PURCHASED THE ENTIRE BOND ISSUE. THE 6-YEAR SPLOST RENEWAL WAS APPROVED BY VOTERS LAST NOVEMBER. JOB ONE ON THE SPLOST LIST IS STREET PAVING, AND CITY MANAGER MAX MORRISON SAID THAT WILL BEGIN THIS SPRING."
The roads definitely need work, no doubt. But we'd get more roads paved, at a later date, if we weren't paying down interest on the money. So it's a mixed bag. As previously reported, South Chattanooga Street is supposed to be at the top of LaFayette's priority list.


Meanwhile, Chickamauga is seeking $50,000 in state grant money to create a football-field-length "gateway" into the city made of flowers and trees.
They'll probably get it thanks to Senator Mullis, who lives right around the corner.
The idea sounds good but it's not an essential need – the city should pay for this itself instead of begging for state money. Chickamauga likes SPLOST so much maybe they should dig into their SPLOST funds to pay for it.


Three separate mountain forst fires in Dade County last week burned over 500 acres. Fire fighters kept flames away from structures and were aided by rain on Sunday.


A Henry County GA daycare center has closed after inspectors found children playing with a dead chicken, among other problems. The owner says she plans to reopen in another location.


Two years ago yesterday, LU shook LaFayette with a report about Public Safety Director Tommy Freeman's verbal abuse of cops and firemen working for the city.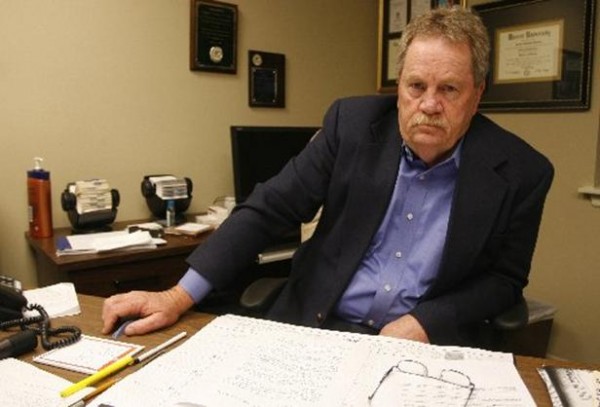 A few months later Freeman was fired, for the incidents detailed on LU and several other troubling actions.
LaFayette has made a lot of progress in the last two years. Unfortunately the CURRENT police chief was involved in making threats to LU sources trying to keep this evidence buried. He's not the bully Freeman was, but he was complicit in helping Freeman BE a bully, and bent over backwards to keep the truth from coming out.


"DRIVER NOT TO INTERUPT FUNERAL PROCESSION"
Now that's a different one..


State Senator Don Balfour, who was accused and later found not guilty of fraudulently charging the state for expenses, will now be repaid $156,000 from the state for legal fees.
The Senator, Waffle House executive, and accountant was let off the hook when he said all the improper expenses he claimed for reimbursement were unavoidable "mistakes."


Next Tuesday a new Johnny Cash album will go on sale. "Out Among the Stars" was recorded in the 80's and sat on a shelf until recently uncovered by the late singer's family. Album has collaboration with Waylon Jennings, June Carter, and Marty Stuart.
Video for the album's single "She Used to Love Me a Lot" features a black Cadillac Eldorado similar to the kind Cash was driving through Walker County when he was arrested in 1967. Another song mentions Lookout Mountain and Rock City Gardens.


Reporters Without Borders, an organization dedicated to preserving free press and communications around the world, has added the US and UK to it's "Enemies of the Internet" list along with countries like Iran, Cuba, and North Korea.
Our nation earned the listing due to NSA surveillance and prosecution of whistleblowers during the last couple of years.


For today's links and any breaking news, follow the Underground on Facebook or Twitter.